PrimeEdd – Casino Streamer
PrimeEdd is certainly not the best-known casino streamer in the world. However, hardly any other influencer in this field has as much expertise as Edward (Eddie) Miroslav. The streamer is not just an influencer, but a sophisticated businessman and a clever marketing genius. If you don't believe that, you only have to look at the US American's background. PrimeEdd is the CEO of Stake.com and runs one of the best-known casino groups of our time.
However, streaming is no longer just a hobby for PrimeEdd. The CEO uses the channels for clever marketing for his provider and has now built up an impressive reputation. Even though there are certainly more entertaining streamers, PrimeEdd is definitely one of the most interesting personalities in this industry due to his unique story and vast knowledge.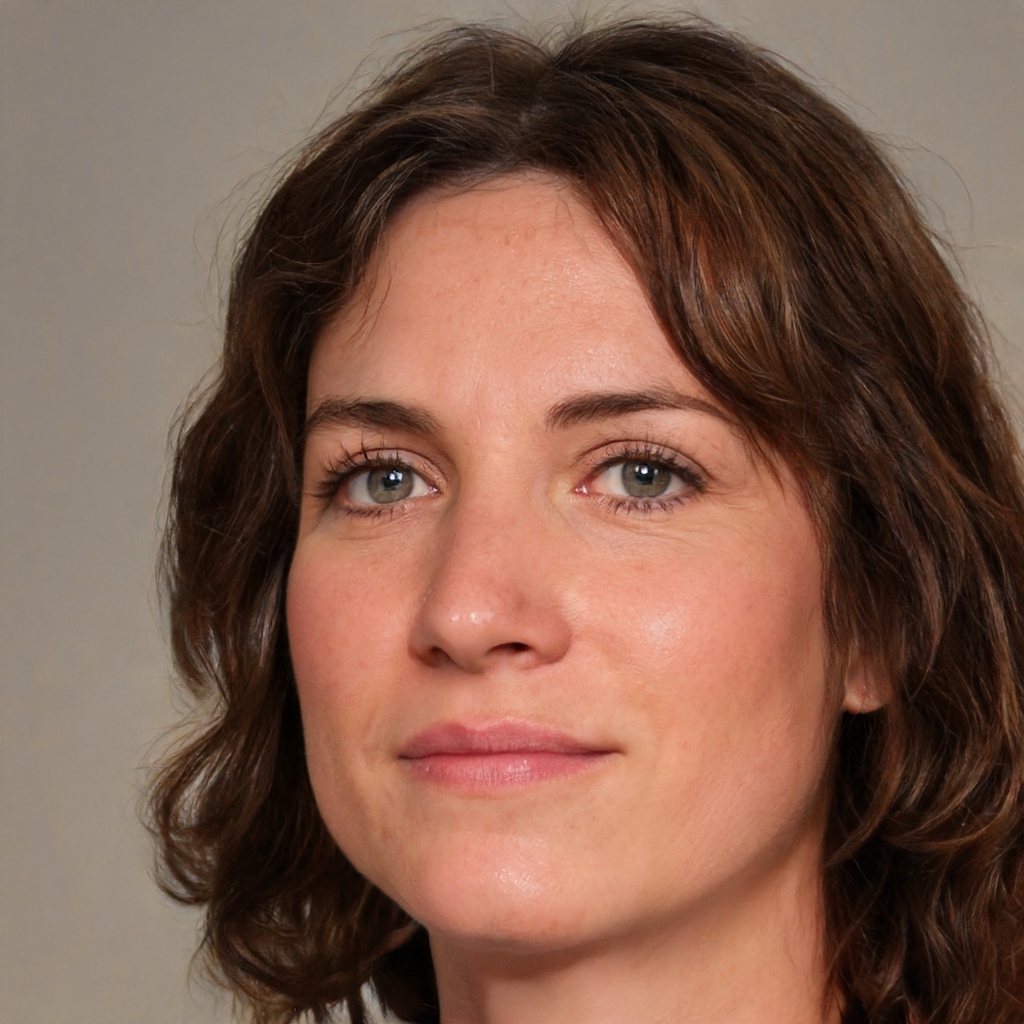 The most important facts in brief:
PrimeEdd's real name is Edward (Eddie) Miroslav and he is from the USA
Not much is known about the influencer's private life, which he keeps out of all social media
As CEO of Stake.com, the businessman has made a considerable fortune
After the casino streams were initially just a hobby and pastime, they have since become an important marketing tool for PrimeEdd
The Stake CEO not only spends his time playing casino games, but also devotes a lot of his time to sports betting at Stake.
General: PrimeEdd
PrimEdd can be called an absolute specialty among casino streamers. While most streamers can be described as passionate customers of online casinos, PrimEdd is also on the other side as the founder and CEO of Stake.com. Back in 2017, the entrepreneur launched the crypto-casino. Since then, the provider has undergone a steep development and has become an internationally known quantity.
Not least thanks to the clever ideas of the CEO. PrimeEdd has long recognized that its own channels can be used not only for entertainment, but also optimally for marketing. Moreover, the presumably enormously wealthy CEO sells himself in all streams as very down-to-earth, charismatic and likeable.
Coupled with the enormous factual knowledge of the US-American, this results in very respectable, informative and entertaining streams. Eddy refrains from artificially pumping himself up, unnecessarily celebrating wins, or freaking out too much when losses occur. It's the healthy mix of honest and authentic entertainment with the know-how of a casino CEO that excites here.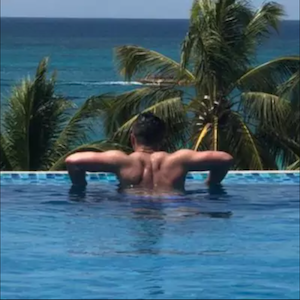 PrimeEdd

| | |
| --- | --- |
| Streamername: | PrimeEdd |
| Echter Name: | Eddie Miroslav |
| Herkunft: | USA |
| Geburtstag: | 10. August (Jahr unbekannt) |
| Wohnort: | USA |
| Lieblingscasino: | Stake |
| Lieblingsspiel: | The Dog House Megaways |
| Höchster Gewinn: | – |
| Geschätztes Vermögen: | – |
| Geschätzte Einnahmen: | – |
| Number of followers: | Twitch: 25,000 (currently blocked), Twitter: 6,000, DLive: 3,000, YouTube: 900 |
PrimeEdd's favorite casino
PrimeEdd's favorite casino is, of course, quickly found. The CEO of Stake.com dedicates his streams exclusively to his own online casino. Of course, anything else would also be nonsensical, after all, Eddie would then automatically advertise for the competition. The streamer in turn uses his own channel in various networks to draw attention to offers and highlights in his casino. And, of course, to showcase the latest games and features.
Stake.com
With Stake.com, PrimeEdd has launched an impressive offering with an unparalleled track record. Within just a few years, the casino has managed to become one of the most popular places to go in the world. Countless players from Europe as well as customers from the USA are active here every day. No wonder: the offer is enormously colorful and is home to several thousand slot machines and casino games as well as a variety of sports betting options.
Moreover, Stake puts a great emphasis on promotions and bonus offers. Every 24 hours, for example, races are held for up to 100,000 euros, and there are also weekly raffles with prizes of up to 50,000 euros for customers. Stake also acts as a sponsor and partner of numerous clubs such as Watford FC and Everton FC. But also Drake, the UFC, Jose Aldo or Ken Agüero are among the cooperation partners of the gambling provider.
Good to know: Stake is not only active as an online casino with cryptocurrencies, but also offers customers the deposits with traditional payment methods. The overall package is therefore coherent and also attracts the big streamers of this world in particular. Among streaming casinos, Stake can easily be called number one.
Bonus information
| | |
| --- | --- |
| Bonus code: | KC500 |
| Minimum deposit: | |
| Wagering requirements: | $100 |
The bonus code KC500 must be used.
This is an exclusive offer only through us.
Bonus and deposit must be wagered 30x.
Minimum deposit for the bonus is $100.
PrimeEdd: Favorite games
Judging by favorite games, the Stake CEO is a true multi-talent. Eddie focuses not only on slot machines, but is also dedicated to traditional casino games, modern live games, special bitcoin games or the sports betting. This is another reason why many viewers like to follow the CEO, because there is a new kind of gambling entertainment in almost every stream here.
The Dog House Megaways
One of the most popular slots on PrimeEdd's list is The Dog House Megaways title. The game was developed by Pragmatic Play and is also highly regarded by fellow streamers of Eddie. This is not really surprising. The slot offers unique entertainment due to the Megaways feature, which can be experienced on more than 117,000 paylines. The number of paylines varies with each spin, as does the number of active symbols on each reel. With the help of wild symbols, multipliers and free spins, sometimes impressive winnings come together here, which are most certainly the biggest popularity factor in this slot.
Dice
The Stake CEO shares a deep connection with the dice game Dice. Here it is worth taking a look at the past. PrimeEdd founded its first online casino back in 2013. At that time, this was equipped with only one game – Dice. The dice game can still be found in Stake's casino today and is, of course, very special to founder Eddie. But also for all other players who particularly appreciate bitcoin and crypto games. After all, there is a gigantic jackpot just waiting to be plundered.
Crash
Another well-known crypto game is the title Crash. This one is also high on PrimeEdd's list of most popular games. The game convinces especially with its simple operation and easy gameplay. As a player, you bet on the course of a line and have to try to predict the peak of its course. This is at the same time a multiplier, which thus converts your bet into a win with a certain factor. But be careful: the line can crash at any time and anyone who has not paid out has lost their bet.
Crazy Time
One of the craziest games in the modern online casinos is the live game Crazy Time. This title is a live game show that developer Evolution Gaming broadcasts from its streaming studios. The game is characterized by crazy gameplay and crazy tasks on the way to winning. However, Crazy Time also scores with massive winning opportunities and impeccable live entertainment at the virtual gaming table. No wonder PrimeEdd and many other players love to spend time here.
sports betting
In his streams, Eddie likes to showcase the entire Stake.com offering. As we all know, this consists not only of casino games, but also includes a large sports betting section. In his streams, the followers can see again and again which betting odds the CEO currently finds interesting. And of course, anything but small stakes are placed here. So, if you have a passion for sports betting, you can and should at least think about subscribing to the streamer.
PrimeEdd streaming times and channels
PrimeEdd's casino streams can be considered special in more ways than one. For one thing, the sessions aren't all about watching the CEO play. Instead, Eddie also turns many of his streams into small sweepstakes or special events. For the spectators there is here as often something to get.
Moreover, the streams from the Stake CEO have a certain rarity value. There are definitely more active streamers, but that's not necessarily surprising in the end. As the CEO of one of the most successful online casinos, PrimeEdd doesn't have the time to devote to his streams all day. This is another reason why they usually take place very spontaneously.
How many times a day does PrimeEdd stream?
PrimeEdd usually does not stream more than once a day. In addition, the streamer is also not active every day of the week. The fact that there are certain deviations here has long been shown by the empty "timetable" on Twitch. Only isolated sessions were entered here, with spontaneity being the order of the day.
At what times does PrimeEdd stream?
At least in certain parts, PrimeEdd's streaming routine can be broken down into a certain flow. When the CEO devotes himself to the streams, it is usually during the midday hours or in the early afternoon. In addition, these also start sporadically in the hours before midday. In the evening, however, PrimeEdd is only active in absolutely exceptional cases. He apparently uses this time to devote himself intensively to his online casino.
How long do PrimeEdd casino streams last?
PrimeEdd's streams usually last a few hours. However, there is no fixed schedule here either, because the CEO always has to remain a little flexible. It has already happened that streams ran significantly longer than average. But also that some transmissions had to be canceled early. Interesting to know in this context: Not all Twitch streams were created by PrimeEdd himself. The Stake CEO has had support here from various helpers, but their civil names are not known.
In which categories does PrimeEdd stream on Twitch?
For PrimeEdd, there is or was only one category on Twitch: gambling. The Stake CEO has not been active in Gaming categories or Q&A sessions, but devoted himself exclusively to gaming streams. Currently, however, PrimeEdd is not streaming on Twitch at all, because the profile has been blocked. The casino CEO has switched to the still rather unknown provider of DLive.
Estimated assets and revenues
Nothing is known about PrimeEdd's income or estimated net worth. The streamer keeps his private life out of the public eye as much as possible, and probably does so quite deliberately. It should be obvious that PrimeEdd does not necessarily have to gnaw at the famous "hunger cloth". After all, he runs an enormously successful online casino and is also rumored to have made a lot of money from cryptocurrencies.
That we are talking about a millionaire here seems beyond question. However, there is no precise indication of what million-dollar range, or beyond, the Stake CEO is in.
Social Media and PrimeEdd
PrimeEdd is only active in a small selection of social media. And there have also been some movements here in recent months. For a long time, Twitch was the most important medium for the Stake CEO. In the meantime, however, it has been blocked there and therefore switched to the somewhat less well-known alternative from DLive.
Twitch
Twitter
DLive
YouTube
PrimeEdd on Twitch
Before his spell on Twitch, PrimeEdd presented his casino streams here to around 25,000 followers. Thus, the number of followers is rather manageable. However, we are also talking about a still very young streamer, who nevertheless managed to increase the number considerably within a very short time. Of course, viewers were attracted simply because a real casino CEO could be observed in front of the camera.
In the meantime, however, things don't look quite so rosy for PrimeEdd on Twitch. Probably also because of the somewhat unclear future prospects around gambling at Twitch, the CEO decided to change and now streams mainly at DLive.
StakeEddie on Twitter
As StakeEddie, PrimeEdd has also been active on the Twitter social network since 2019. In the meantime, more than 6,000 followers follow the casino CEO here. However, anyone hoping for private insights will be disappointed. Only messages from or about Stake can be found on the profile. In addition, the CEO also posts a funny video or picture here and there. However, you won't find any intimate insights or really much information about streaming here.
PrimeEdd on DLive
Meanwhile, PrimeEdd has been using DLive's offer to respond to his Twitch ban for a few months now. Almost 200 clips have already accumulated on the platform. The streamer has also been able to drive his follower numbers up significantly in the recent past. After all, already 3,000 fans follow PrimeEdd here. For the still rather unknown DLive by no means a disappointing yield. In the future, the number of followers here is also likely to grow noticeably.
Stake Eddie on YouTube
PrimeEdd also runs a YouTube channel under the name Stake Eddie. With around d 900 subscribers, this is still of a manageable size. However, there is no shortage of entertaining content. New clips with the streaming highlights from various games can be found here again and again. In addition, YouTube viewers can also hope for special promotions and contests on the channel. We would be surprised if the number of followers here continues to stay at such a low level.
More deals from PrimeEdd
With his online casino "PrimeDice", founded in 2013, PrimeEdd is said to have already earned a large amount of money. The businessman used this to launch Stake.com, an even better known and bigger brand. Besides running these two online casinos, there is hardly any time left for other business. Thus, the CEO does without the otherwise typical "deals of the influencers" such as merchandise or similar products.
Private life
Very little of PrimeEdd's private life leaks out to the public. Of course, the stake boss is known by name. However, the general public does not know much more than that. So the year of birth and therefore the age of Eddie Miroslav is unknown. The only known fact is that it celebrates its anniversary on August 10. It is also known that Eddie is in the USA. At least some of its channels are "reported" here. In addition, the businessman is also from the USA, so this assumption is obvious.
It is not known in which relationship status the Stake CEO is, if he has children or what hobbies he likes besides gambling. On the various channels in the social networks, the casino boss also does not disclose anything about this.
Controversies & Criticism
Delightful: PrimeEdd is a streamer completely free of controversy and scandal. So the Stake CEO has never had to deal with accusations of fake streaming. After all, as the operator of his own online casino, he shouldn't need to do this. Nevertheless, the Influencer naturally plays with above-average stakes.
Part of the whole truth is that only as much is known about PrimeEdd as the businessman himself allows. So it is not impossible that one or the other controversy in his environment can be discovered in the shallows of the past years. However, we were unable to locate any of them during our research.
Relevant articles: