Online Casino Streamers 2023 – Casinos & Games
Online Casino Streamer sind 2022 gefragt, wie nie zuvor. Ob sie ihre Videos live bei Twitch oder zum späteren Abruf bei YouTube hochladen, ist dabei unerheblich. Nur die wenigsten Streamer nutzen das Angebot von Facebook. Die Casinos selbst erreichen dank der Influencer ein breites Publikum. Die Streamer selbst profitieren von der Produktplatzierung oder vom Affiliate-Marketing auf finanzieller Basis. Und die Zuschauer fühlen sich dennoch unterhalten. Andererseits gibt es auch Kritik am Casino Streaming.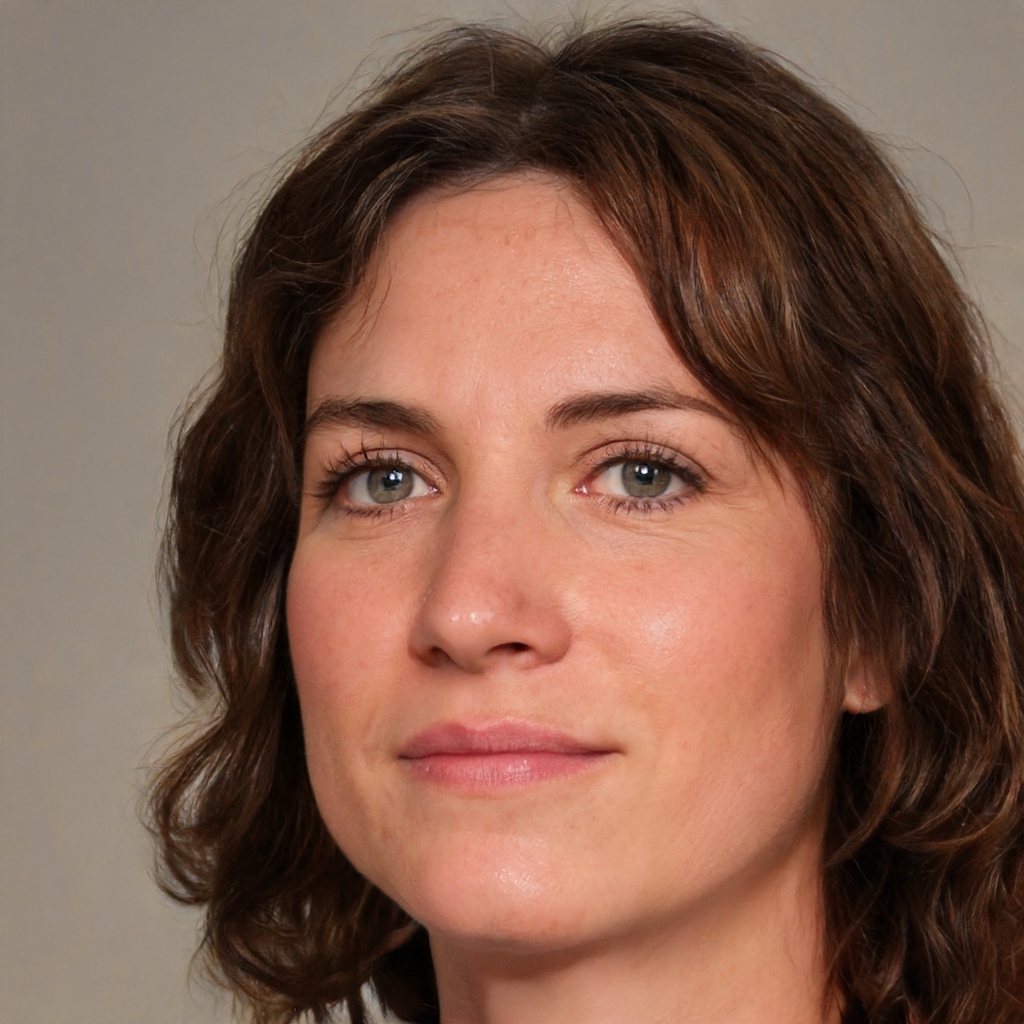 Das Wichtigste in Kürze
Bekannte Influencer widmen sich immer häufiger Casino-Spielen. Sie verstehen es, die persönliche Begeisterung einem breiten Publikum zu vermitteln. Die besten Influencer haben Millionen Follower.
Das Casino-Streaming lohnt sich für die Influencer finanziell. Denn einmal werden sie meist direkt vom Online-Casino bezahlt. Weiterhin können sie über einen Link Kunden vermitteln und am Affiliate-Marketing verdienen.
Wer einem Influencer folgt, der folgt einer Person. Diese schafft es auch beim Casino-Streaming für gute Laune und Spaß zu sorgen.
Dennoch gibt es genügend Fans, welche das Streaming von Spielautomaten und anderen Glücksspielen kritisch sehen.
In Deutschland sind TheRealKnossi und MontanaBlack88 wohl die bekanntesten Namen der Szene. International sind es xQc, Roshtein, OrangeMorange und StakeDrake.
The most famous (former) German casino streamers
Without much preamble, we would like to turn our attention to the influencers who have made a name for themselves in casino streaming. However, a distinction must be made here. Once there are streamers who focus mainly on slots and co. However, it is more common the other way around. By this we mean casino streamers who made a name for themselves with other videos and came to casino later. Some streamers only make trips to the Internet gaming site every now and then.
At this point it should also be mentioned that Twitch has recognized the trend. Because among the categories, "Slots" is currently listed in eleventh place. Recently, the category had already made it into the top ten. Before that, it's almost exclusively games and, of course, the perennial favorite "Just Chatting". In the following, however, we would like to turn our attention to the German casino streamers who used to be or are still active in this industry.
TheRealKnossi
With over 2 million followers, TheRealKnossi is already a minor celebrity. He is also known to his fans by his real name, Jens Knossalla. He has made a name for himself on Twitch and is one of the most popular three German Twitch streamers ever. He has already been active since 2008. In the meantime, the man who puts a crown on his own head has already been seen in various television formats. These include Promi Big Brother, Gute Zeiten, schlechte Zeiten, Duell um die Welt and RTL Turmspringen. In his videos, Knossalla knows how to entertain. At times, he has shown his enthusiasm in various gambling streams. However, since 2021 TheRealKnossi distances itself from this content. In poker, Knossalla placed 240th at the 2013 World Series of Poker in Las Vegas. Place out of 6,352 players.
Shirox1980
Shirox1980 has only 36,604 followers. Compared to TheRealKnossi, that's a small amount of fans. In real life, Shirox is called Dominik Deigner. His year of birth can be inferred from his name. He is also active on Twitch, YouTube, Twitter and Instagram. Actually, Deigner is a financial advisor. As such, he would probably have to advise against the casino. However, he is active there himself. He likes to play Dead or Alive 2 on the slot machine, where he has already won 43,048.46 euros in a stream. We have also seen him play Razor Shark, Lil Devil, Gold Volcano or Centurio Megaways. He probably got his start in gambling playing poker. Sites like Pokerstars are said to have been very well known to him. Today, however, his streams mainly feature him in the vending machine. At the same time, Shirox1980 is known for high stakes during his streaming. Sometimes ten euros are risked in just one round.
CasinoTest24
Here the name says it all. We fully understand that some viewers do not want to watch gambling streams. But this channel has proven to specialize in this. However, we cannot refer to a name here. Because CasinoTest24 is a group consisting of three people. The names René, Hauke and Calvin Kolletzky are well known. On Twitter, the group has 31,564 followers. Fans are also watching on YouTube. Also, let's meet the creators of the stream on Discord. The highest win in the stream is 147,819 euros. The Fruit Party slot game was used for this purpose. However, CasinoTest24 made a big faux pas. Because it came out that Calvin Kolletzky wasn't even of age when he first started streaming and was logging into online casinos under his father's name.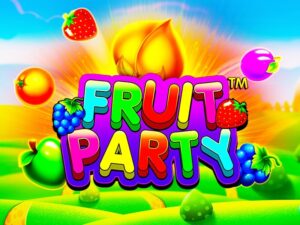 Visit casino to play Fruit Party
MontanaBlack88
MontanaBlack88 is widely known in the streaming scene. No wonder, since he reaches 4.6 million followers. This puts it in the lead among German casino streamers. But who is behind this stage name? The person in question is Marcel Thomas Andreas Eris. Abbreviated, he is addressed simply as "Monte". The German Turk from Buxtehude achieved his popularity by streaming video games. MontanaBlack is especially active in FIFA, Fortnite and Call of Duty. He broadcasts his streams live on Twitch and uploads them to YouTube for later viewing. MontanaBlack also has 2.9 million subscribers on YouTube. Several times his Twitch account has already been suspended for improper behavior. Eris was also criticized for running casino streams without labeling them as advertisements. MontanaBlack has now produced over 1,000 videos.
CasinoMoLive
CasinoMoLive is no longer active on Twitch. However, various videos can still be viewed on YouTube. However, these are also at least two years old. Nevertheless, we would like to briefly discuss the original two-piece. These are Moritz Herberg and Mario Gregor. Over 30,000 people have followed the channel on Twitch. With this, they were not inferior to many other streamers. Streamers have been able to create sympathy among viewers.
But behind the scenes, things probably looked different. First, a change of the name to Mystery Gamblers took place. Shortly thereafter, however, the channel was completely disbanded. Moritz Herbert can still be reached on Instagram under MoCrypto. Consequently, he deals with cryptocurrencies. Mario Gregor makes funny videos on YouTube with a new buddy. So you've turned your back on Twitch and casino streaming, but you're still active in the industry.
SlotSpinner
SlotSpinner has a fan base of 24,072 followers on Twitch. The YouTube fan base is on a similar level with 22,900 subscribers. The streamer has prepared his own homepage and can also be found on Instagram and Discord. Among the channels we have presented, it is probably the smallest. But SlotSpinner is still active. Little is known about him. Many of his profile pictures are from Malta, which suggests the island as a place of residence. He likes to cook. Travel, photography and a healthy lifestyle distinguish him. Casino fans will be happy to know that SlotSpinner starts new streams almost every day. These not infrequently last up to four hours. He focuses not only on the slot games, but also tries out the Live Casino and table games.
The most famous casino streamers in the world
Now we have presented the German streamers from the casino scene. But compared to the reach of the Internet, Germany is just a village. Especially with slot machines or other games of chance, it is irrelevant whether the viewer understands every word. Especially since English has become part of the language of most followers. So if you want to look beyond Germany, you can discover more casino streamers.
We hardly need to mention that internationally active gamblers with Twitch channel usually have a large fan base. The most popular casino streamers known to us worldwide are discussed below.
StakeDrake
StakeDrake has 140,520 followers on Twitch. As the name of the channel suggests, the popular and American hip-hop sensation and actor Drake is behind the synonym. When partnering with his favorite casino Stake, he thought of something special for his fans. You can play along with Drake on his live roulette broadcasts and get a share of his winnings. Because in the announcement of this collaboration, Drake has already said directly that he definitely does not want to keep the profits he should make for himself. The amount that should not go to teammates will be donated.
Adin Ross
Adin Ross has made a name for himself – but not even primarily because of his streams about gambling. Because in the industry he is known for his Gaming. Grand Theft Auto V and NBA 2K are regular features on his channel. He was born in 2000 in Boca Ranton, Florida. Adin Ross streams regularly. That's how he keeps his 6.3 million followers happy on Twitch. He also has over 2.3 million subscribers on YouTube, as well as 2.4 million followers on Instagram. His highest proven online casino win is $200,000. At the same time, Adin Ross on Twitch has only started in 2019. He started later than most of the other streamers we featured. Nevertheless, he is one of the influencers with the largest fan base. His fortune is now said to amount to several million US dollars.
Yassuo
Yassuo is no stranger to the gaming sector among Twitch streamers either. He is regularly active and provides his 2 million followers with new content. In 2017, when Hammoudi Abdalrhman was just 18 years old, he launched his channel Yassuo. He made a name for himself playing the online game League of Legends. However, Yassuo is also frequently seen streaming casino games today. And the third weakness is sports betting. He dropped out of college at the time to become a full-time streamer. Besides his Twitch account, 1.5 million people have subscribed to him on YouTube. He's also relatively successful on Instagram, TikTok, Discord, Facebook and Twitter, and knows how to use the media mix. At Rollbox, he won $380,000. His cheerful and engaging nature speaks for Abdalrhaman. Also likeable: He makes an Instagram star out of his dog Mello. The four-legged friend is already followed there by 40,800 fans.
LetsGiveltASpin
LetsGiveItASpin originates from Sweden. He has already managed to gather 68,587 followers on his Twitch channel. Furthermore, 95,500 YouTube subscribers are added. In addition, the casino streamer operates its own homepage, where different casinos are presented. Fans can exchange information with their streamer on Discord. By the way, his real name is Kim Hutman. He attracted attention in the poker scene many years ago. Hutman also belonged to a group of casino streamers called Casino Grounds. The casino streamer is known for its openness. It's not always just about gambling, but also about your favorite food or politics. This way, viewers get a deep insight into the person behind the casino stream. It is not uncommon for Hutman to wager ten US dollars per spin on the slot machine – which is quite a lot.
xQc
Without question, this is the world's most popular casino streamer. Because with a fan base of 11 million followers on Twitch, xQc leaves its competitors far behind. However, it's not like he has been able to captivate all viewers with casino streams. Because xQc is a channel that originally started with classic Gaming. However, Canadian Felix Lengyel has since ended his Overwatch career. The influencer knew how to use his reach and has become a casino streamer. He is said to have over $25 million in assets. Since he says he lost just under $2 million in April 2022, his bank balance needs to be questioned again. Lengyel is a sensation not only on Twitch. On YouTube, over two million subscribers access his channel. On Twitter, 1.3 million people follow him. The Canadian is also active on TikTok and Instagram. Its range is enormous.
TrainwrecksTV
TrainwrecksTV also has 2 million followers on Twitch. Under his real name Tyler Faraz Niknam, born in 1990, the streamer is better known in private. He started his career as a gamer, playing Overwatch and Among Us. Today he is still active in Gaming. But for us, its vending machine streaming is of interest. In terms of his manner, the American belongs rather to the loud ones. He can also go crazy in front of the camera. At the slot game, he is known for trying out a wide variety of strategies. His biggest win known to us is $22,500 on the Might of Ra slot machine. However, his net worth is said to be over $16.5 million. He loves to play the Razor Shark machine. Through TranwrecksTV Niknam is now so well known that he sells his own merchandise.
CasinoDaddy
CasinoDaddy has already united 170,223 followers behind his channel on Twitch. As the name suggests, it's mainly about casino games. It feels like the channel is online almost around the clock. This is also due to the fact that the channel is operated by several people. Namely, the streamers are Karl Anton, Erik and Mathias Joelsson. The three brothers live in Kristianstad in Sweden. Not only are they known from their Twitch channel, but they even run an affiliate website with AboutSlots. On top of that, they are owners of a company – Joelsson Media Holding AB. The highest win we know of is 98,139.00 Euros on the Jammin' Jars slot machine. The siblings have also set up a channel on YouTube, which now has 77,400 subscribers. Favorite games include Gonzo's Quest, Book of Dead, and Fruit Party.
ROSHTEIN
ROSHTEIN is unquestionably one of the most successful casino streamers on the World Wide Web. After all, he has one million followers. His broadcasts regularly reach nearly 500,000 views. Once again, it's a Swede – Ishmael Schwartz to be exact. One of its secrets of success is to try different slot games. Thus, ROSHTEIN offers its audience a certain variety. At the same time, he manages to put himself in the spotlight. Most often, the influencer streams in the afternoon or evening. His straight, long, dark hair and hat have become his trademark. His highest single win is over $4 million. Through high stakes, he made it to $2.5 million in the Fruit Party slot game in mid-2021. In October of the same year, he followed that up with nearly 3.7 million for Wanted – Dead or A Wild. His fortune is now estimated at around $22 million.
ClassyBeef
ClassyBeef has already gained 257,960 followers on its channel. Once again, however, it is not a single person. Players Joe, Espen, Jonte, Biggo, Lamar and Georgi do the honors on Twitch. The group resides in Malta. The maximum profit can be quite respectable. For it is 1,376,820 euros in the machine Land of Zenith. The number of fans on the Twitch channel is still expandable. On the other hand, the channel is only a few years old. The team of seven continues to operate its own homepage on the subject of Gaming. Besides Fruit Party, we see the team playing The Dog House, Danger High Voltage and Euphoria more often. Streamed hours have recently been in the thousands. One advantage of the group consisting of seven people: You can stream almost around the clock, seven days a week.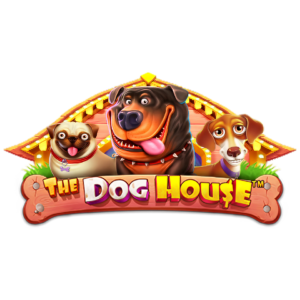 Visit casino to play The Dog House
Corinna head
In the meantime, Corinna Kopf already has 888,430 followers on Twitch. However, it would be a lie to claim that these fans have all remained loyal to her because of her casino game. Their appearance and type of videos play a big role. She talks about her love life and is probably more successful on Instagram than she is on Twitch. Moreover, the pretty blonde has long since signed up with OnlyFans and earns more there than she did with her casino streams. The streamer also gained experience in Gaming, more specifically in League of Legends and Fortnite. Corinna Kopf has been playing at Duelbits Casino since March 2022. At the same time, the American is working on her own fashion line. She is active in different fields and can therefore boast the most diverse types of fans as an influencer.
It is also piquant that Corinna is said to have dropped out of school because of her social media career. Her grandparents live in the Palatinate region of Germany, which is why Corinna Kopf speaks German.
OrangeMorange
Kevin Jens Bongers is OrangeMorange. He has since amassed a Twitch audience of 542,430 followers. He didn't start his career with the casino streams. He was known as a gamer. The computer game H1Z1 was his hobbyhorse. At a tournament in 2017, he even won prize money of 6,000 euros with it in fourth place. OrangeMorange may live in Madeira these days, but he was born in Germany. Bongers comes from Bergisch Gladbach. But he currently lives together with fellow streamer Scurrows in a shared apartment on Madeira. If Kevin Bongers still fires up the computer for Gaming these days, it's the games GTA, Fortnite and Valorant. But his casino deal with Stake Casino has turned some fans and fellow streamers against him. His favorite slot machines are Sweet Bonanza Candyland, Gonzo's Treasure Hunt and Limbo. Occasionally, he also plays a round of roulette.
Xposed
Xposed also has 515,342 followers united on its channel. Compared to many other casino streamers, he is also sometimes on the road in the early morning. His real name is Cody Burnett and he hails from Ontario, Canada. Besides Twitch, the influencer is also active on other platforms. Thus, he unites over 241,000 subscribers on YouTube and about 100,000 followers on Twitter. He is not exclusively active in the casino industry. In Gaming, he enjoys playing Call of Duty in a group. His highest win was $4,718,280 on the Hot Fiesta slot game. Its versatility is a plus. Because he can play in the casino both at the slot game with high stakes, as well as pull through a clever strategy at roulette. On Twitch, the Canadian was already taking off as soon as he came of age. Xposed has a cheerful yet reserved manner that resonates with his fans. Cody is considered down to earth.
Nelkboys
A visit to Twitch showed that Nelkboys can boast 368,386 subscribers there. It looks even better on YouTube. There, the channel has 7.44 million subscribers. But the streamers Jesse, Salim, Aaron, Sirur, Stephen, Kyle and Co have by no means gained their fame with casino streaming. Rather, they play pranks – so-called pranks. Snoop Dog, Donald Trump or Bradly Martin have already been seen. Jesse Sebastiani and Kyle Forgeard are considered to be the founders of Nelkboys. The influencers are from Canada but live in Los Angeles. Because they often go very far with their pranks and because alcohol is not infrequently involved, there is always criticism. Influencers have been playing regularly at Stake Casino since May 2022. However, they make no secret of the fact that they have been recruited by the casino site and receive payment for it.
How do casino streamers make money?
First of all, YouTube or Twitch lets you place ads. The greater the number of subscribers and viewers, the higher the remuneration. However, this source of revenue should be considered independent of casino games. This is because advertising revenue of this kind also arises from gaming, for example.
The situation is different with affiliate marketing. The concept is simple. The influencers basically only need to put a link to the online casino. If the viewer follows this link and signs up, the streamer will share in the losses on a percentage basis in the future. In this way, a considerable source of income can be developed over a longer period of time.
But that is not all. Some influencers have criticized the casinos' actions. To all appearances, casino providers often provide the influencers' gaming credit themselves. This completely eliminates the risk for streamers. Moreover, the referred persons are even allowed to keep the winnings from the donated bets.
Summary on casino streamer revenue streams:
On YouTube, casino streamers earn from advertising
Twitch lets you sell free premium subscriptions
Online casinos pay streamers for advertising and gaming activities
Casinos provide the gaming credit; players can keep winnings
Merchandise sales: the most popular casino streamers sell hoodies and co.
In affiliate marketing, influencers profit from every signup on the internet casino
The most popular casino streamer games
Here it is not so easy to come to a common denominator. Different streamers prefer different types of slots. Still, there are a few titles that we came across a lot while researching the topic. It is precisely these slot machines that we would like to discuss below.
Fruit Party
Pragmatic Play has released this slot machine. Fruit Party is not a classic slot with three or five reels. Rather, a playing field of seven times seven symbols is provided. Now it is not about lining up the same images. Rather, it requires so-called clusters of matches. One highlight is the tumble feature. In the process, symbols involved in the win dissolve and other images slide in. Thus, multiple wins can be triggered.
The return to player (RTP) of the slot machine is 96.47 percent.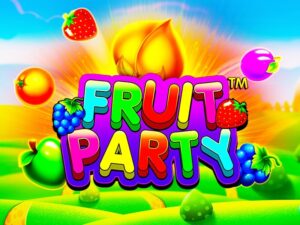 Visit casino to play Fruit Party
Book of Dead
Book Of Dead has been the perennial favorite since Book Of Ra became available only in select casinos. Here you can see both the Egypt theme and the explorer. The features are also modeled after the classic. So, in the bonus rounds (10 free spins), a special symbol is selected. This will stick during the free spins. This increases the chance of a rewarding win. Play'n Go has launched Book of Dead. For beginners, this slot game is suitable because, in principle, there is only one special symbol.
The payout percentage of Book of Dead is 96.21 percent.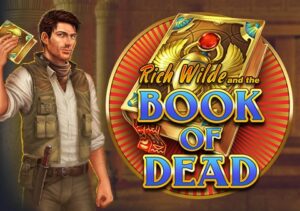 Visit casino to play Book of Dead
Gonzo's Quest
There are now several variants of the Gonzo's Quest slot game. However, the centerpiece of the NetEnt slot is the Adventurer – a Spanish explorer. He is hunting for the El Dorado. The cascading feature comes into play here as well, where existing wins are resolved. New symbols are slipping in. Further distributions are possible. Furthermore, there is a free spins feature and the possibility to boost winnings by the multiplier x15. With 20 paylines, the game is easy to understand. Gonzo's Quest has been delighting players around the world since 2010.
The win rate of Gonzo's Quest is 96 percentage points.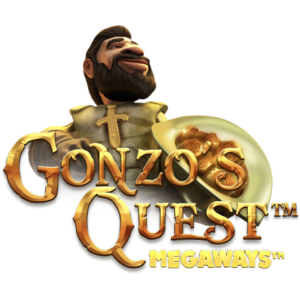 Visit casino to play Gonzo's Quest Megaways
The Dog House
The Dog House is once again a Pragmatic Play title. As the name suggests, the popular four-legged friends are in the foreground. Dogs are popular, as well as the machine game. The doghouse itself takes the role of the wild (joker). However, it appears only on the middle three reels. There, the doghouse can substitute for all symbols except the paw scatter. This in turn must be seen three times on reels one, three and five to award free spins. Random multipliers appear in the process.
The game is played on 20 paylines and with an RTP of 96.51 percent.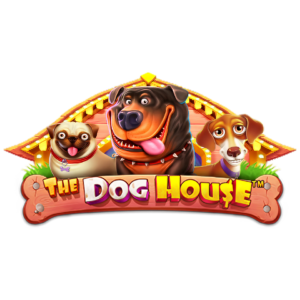 Visit casino to play The Dog House
Danger High Voltage
The 4,096 paylines stand out in this slot. So Big Time Gaming has gone a modern way here. Furthermore, the game can be described as exceedingly colorful. The symbolism is difficult to define. From a disco ball, to a skull, the variety is very large. Wild symbols come in different types. They can take whole rolls. Each current game sixfold profits. Three scatters trigger the Hell Free Spins feature. Seven free rounds of Sticky-Wild are the reward.
Casino streamers also enjoy the 95.67 percent payout rate.
The most popular streamer casinos
Which online casinos could win over streamers? Some internet gambling companies are actually actively approaching influencers. Other streamers choose a casino themselves and profit from affiliate marketing there. In the whole, different gaming establishments are represented. However, especially the first venues in our list have a lot of casino streamers active.
Stake.com
Various arguments speak for Stake.com. Because the casino now houses over 3,200 games. The most famous developers, but also small studios, are represented there. Furthermore, there is an attractive VIP program that rewards frequent players. If we also take the Stake Originals into account, the overall picture is rounded off. Among the deposit methods we can find various cryptocurrencies. In addition, the initial registration is done quickly. Regular tournaments provide another incentive to sign up.
Bonus information
| | |
| --- | --- |
| Bonus code: | KC500 |
| Minimum deposit: | |
| Wagering requirements: | $100 |
The bonus code KC500 must be used.
This is an exclusive offer only through us.
Bonus and deposit must be wagered 30x.
Minimum deposit for the bonus is $100.
LeoVegas
LeoVegas definitely has a soft spot for German customers. With over 1,200 slot games, the selection is enormous. There you can find popular games, such as Book of Dead or Legacy of Dead. In general, the casino site is very accessible, which is why many casino streamers swear by it. Besides slot machines, LeoVegas impresses with its great variety of sports betting. The provider has won various awards in recent years, which speaks for LeoVegas.
Platinum Casino
Platin Casino not only regularly advertises no deposit free spins, it also provides one of the most comprehensive loyalty programs around. However, this is only one of many reasons why casino streamers are active there. Beyond that, the selection of games is completely convincing. On top of that, Platin Casino is considered a reputable address. It has now been on the market for over ten years. In principle, there are no customer complaints. Basically, it is a high-quality casino platform that also cuts a good figure on mobile. Moreover, the right payment methods are by no means lacking.
Wildz
Compared to Platinum Casino, Wildz is still in its infancy. Because the internet gambling bank was founded only in 2019. Nevertheless, the casino quickly attracted attention with an EU license. Withdrawals are processed here in a maximum of three business days. Thousands of games are ready. These can be filtered by new additions, classics or even slots with high volatility, among others. A search function allows the unerring search for specific games. Besides, the new customer bonus is a real reason to sign up at Wildz.
Caxino
Caxino is also a reputable provider with a European concession. In addition to a set of over 1,200 casino games, the bonus program in particular stands out. However, we don't just mean the welcome bonus for new customers. Because the casino knows how to keep its existing customers happy. This is 100% an argument for the casino streamers as well. Free spins for deposit, a cashback bonus, other deposit bonuses and VIP levels – we've seen it all at Caxino. In addition, the helpful customer support staff can be reached 24 hours a day via live chat and email.
Who is casino content streaming suitable for?
As a casino streamer, it's important to entertain your viewers. Therefore, it is not enough to turn a little on the vending machines. As a rule, visitors follow the person. Therefore, it also fits into the picture that many casino streamers started with other themes. Often, the career began with the streaming of games.
From our point of view, there are two types of casino streamers. Once these are people who love and live the iGaming world. They often operate their own homepage and are also otherwise deeply rooted in the scene. Then again, there are streamers who started elsewhere and later discovered the fascination of slots for themselves. This may be out of self-interest or because of the financial incentive.
The advantages and disadvantages of streaming
Some readers may now be thinking that they can try this industry as well. In fact, influencer is one of the most frequently mentioned career choices, especially among young people. Maybe we can shed some light on the pros and cons by listing them.
Advantages
An obvious advantage of casino streaming is that this job can be done from the comfort of your home. It doesn't take complicated training, just an engaging nature.
No training necessary: If you start a career on Twitch, you don't need to attend a school or training facility to do so. However, your own training regarding the technique and the subject is advisable.
Work from home: Casino streaming is a job to be completed from the comfort of your own home. This saves the streamer costs for his mobility and for a possible workplace.
Time flexible streaming: Very few casino streamers start streaming in the morning hours. Often, activity increases at midday and picks up again in the evening hours.
Fun at work: If you want to earn money with streaming, you should enjoy it. This is because viewers often notice right away when the influencer is off-target.
Earn a lot of money: Of course, this only applies to the absolute top streamers. But these usually have assets in the millions.
Disadvantages
All that glitters is not gold. Viewers see only the successful streamers. But for every influencer who has taken off, there are several failed careers. After all, it's not that easy to build up a fan base. Also, it takes a significant capital investment to keep up in casino streaming. On top of that, the time involved is greater than many people make it out to be.
There are no guarantees: many young people want to become influencers. Only a few of them can make their dream come true.
High financial investment required: If you stream 120 hours a month and play 1,000 rounds of slot machines, you will need 500 euros in capital for a 0.50 euro stake per spin – even in times when no revenue is generated.
Big time commitment: It's hard to compare casino streaming to a 08/15 job. Nevertheless, successful streamers are daily long time in front of the camera. Sometimes it also takes time to prepare the videos or edit them for YouTube.
Expensive equipment: If you want to get started on Twitch and the like, you won't have much of a chance with a 10-euro microphone. Professional equipment certainly distinguishes all successful influencers.
Become a Casino Streamer
To become a successful casino streamer, there are some important aspects to consider. It is not enough to simply start a game and hope that the spectators will come on their own. Here are some steps and considerations to keep in mind:
Technical knowledge and expertise
First of all, every casino streamer should know what they are talking about. Therefore, it is necessary to pay close attention to online casinos, software developers and various slot machines. A deep understanding of the mechanics and rules of the games is essential. In addition, a corresponding skill should be available. By this we mean a sound knowledge of the functions and features on the slot games. In roulette and blackjack, it can even be helpful to know and apply sophisticated strategies.
Technical requirements
Another important aspect is the technical equipment. To deliver high-quality streams, professional hardware should be available. This includes not only a powerful computer, but also a good camera, microphone and a stable Internet connection.
1. powerful PC or laptop:
A powerful computer is the heart of any streamer. Models like the Alienware Aurora R10 or the ASUS ROG Zephyrus G14 are ideal for streaming.
2. high quality webcam:
The Logitech C922 Pro or the Razer Kiyo are excellent webcams that can stream in HD quality.
3. professional microphone:
Microphones like the Blue Yeti or the Audio-Technica AT2020USB+ are recommended for clear audio transmission.
4. two monitors:
Monitors like the Dell Ultrasharp U2720Q or the ASUS ROG Swift PG279Q offer excellent picture quality and are perfect for streaming.
5. stable internet connection:
A router like the Netgear Nighthawk AX12 provides a fast and stable connection, which is essential for streaming.
6. streaming software:
Programs like OBS Studio or Streamlabs OBS are ideal for streaming and offer many useful features.
7. lighting:
The Elgato Key Light or the Neewer Ring Light Kit provide professional lighting that puts the streamer in the best light.
Additional tips:
An Elgato Green Screen can be very useful to change the background while streaming. Streamers should also regularly update their hardware and software to keep up with the latest technologies.
The art of entertainment
However, the most important point is your own personality. A casino streamer must be able to captivate and entertain its viewers. Some influencers do this with exaggerations, others score points with their objectivity or unique humor. There is no set path to success, but authenticity is key. Being a casino game streamer requires an engaging nature, strong communication skills, and the ability to build rapport with viewers. Followers can only be built up if previous visitors to the channel are happy to come back and feel connected to the streamer.
Casino Streamers Conclusion
Streaming casino content is no longer a niche product. Recently, the "Slots" category made it into the top ten on Twitch. Popular influencers, such as Knossi or Montana Black have contributed to this. These streamers know how to entertain their audience. On the other hand, casino streaming, especially when influencers have previously worked in another line of business, is not without controversy.
FAQ: Online Casino Streamer
What is behind Casino Streams?
Influencers sit in front of the camera and play slot machines or table games in an online casino. On the one hand, it is a hobby for the streamers, on the other hand, they earn money with it.
Which game sections can be found at Casinostreamers?
The most common are slot machines. Casino streamers sometimes also use the table games roulette and blackjack. More rarely, influencers can be seen in the Live Casino.
Is there a Twitch Casino?
Twitch is a streaming platform. A Twitch casino does not exist. This search intent mostly refers to streamers who share their gaming success on the platform.
What is the best video portal for streamers?
Twitch convinces with its live broadcasts. Here, the shared experience with the influencer is more powerful than anywhere else. Edited videos often end up on YouTube.
Are the profits in the background real?
Here, each casino streamer would have to be considered separately. For some influencers, there are increasing signs that they have been provided with their stakes by the casino. Others pay in themselves, but still earn more from the video than their stake.
How did the streaming industry come about?
In principle, the origins of casino streams originated in the Gaming sector. It quickly became apparent that many viewers like to share in the influencers' gaming success. This is what the streamers and online casinos have transported to their industry.
Roshtein - a popular streamer or a scammer?
Fraud is a harsh word. However, Roshtein is a streamer, where it is considered very likely that he got his bets placed by the casino. Consequently, he had nothing to lose. Moreover, he did not make this fact public. Such cheating does not go down well with followers and in the scene itself.
Relevant posts