ClassyBeef – Casino Streamer
ClassyBeef is more than just a casino streamer. Because we're talking about a group of people dedicated to gambling. It started with four influencers. By now, we have counted eight people. Namely, they are Joe, Nando, Espen, Freddie, Lamar, Biggo, Georgi and Jonte. No wonder that over 260,000 fans on Twitch can't get enough of the guys. Hardly any other streamer is as reliable.
Of course, the streams do not run around the clock. But ClassyBeef is very well organized. In the past few weeks, broadcasts were scheduled for six days each and were also adhered to. Individual broadcasts often last between eight and 16 hours. But ClassyBeef is more than just a streaming collective. The founders run their own homepage. Connected to it is a forum where other players can exchange ideas about their passion.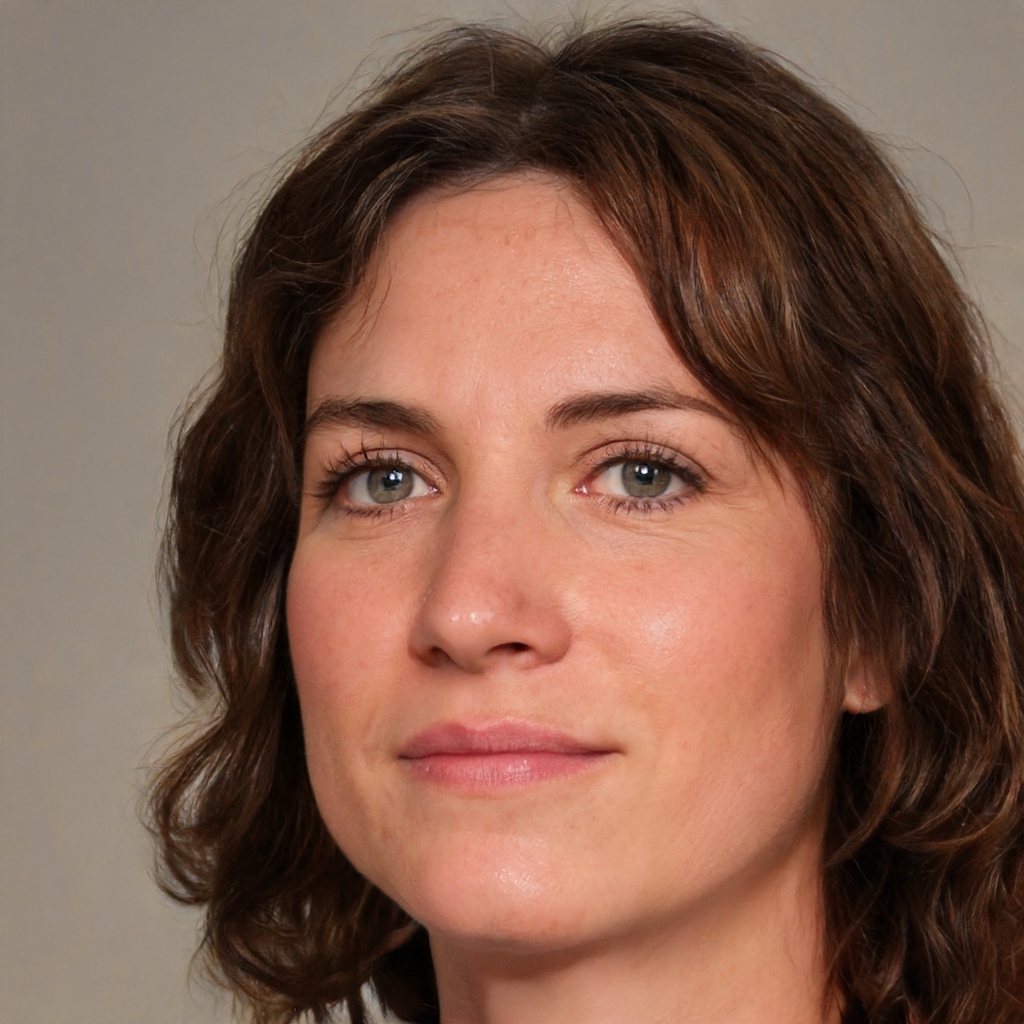 The essentials in a nutshell:
Bonus Buy: The guys at ClassyBeef don't like waiting for a bonus to pop up. Therefore, they regularly host sessions where the bonus is bought at a slot machine at the beginning.
Incredible but true: The channel only started in 2019, yet the guys have already made it to over 260,000 followers on Twitch. No wonder, because they stream an average of 13 hours a day.
The slot game Land of Zenith is certainly one of the most memorable games. There, in fact, the troupe was able to bring in a profit of 1,376,820 euros. Later, they put on Warrior Ways and Gladiator Legends with 7,500,000 US dollars after.
The casino streamers challenge each other in so-called challenges again and again. Who wants to watch once, look for videos with the titles High Roller or Beef Battles.
Today ClassyBeef plays exclusively in the Stake Casino. Previously, however, we have seen the group also play at N1 Casino, Lucky Days, Wildz and Party Casino.
.
General: ClassyBeef
Where each of the individual streamers comes from is beside the point. The troupe got together in Malta, more precisely in Valetta. There are good reasons for this location from the streamers' point of view. This is because a large part of the gambling scene in Europe is found there in Malta. Various online casinos are located on site. Other big names from the industry are also gathering on the island. ClassyBeef is one of them and thus has its finger on the pulse.
Although we're talking about seven different people, which is a big plus, the guys have one thing in common. They exude a natural and casual charm. It's fun to watch them casino stream. Nevertheless, each streamer is unique. It is precisely this variety and regularity that puts them ahead of many other influencers.
In a constellation of eight people, transmissions can be put on in very different ways. Sometimes a streamer is alone in front of the camera. More often, they simply alternate during a longer broadcast. Thus, a transmission of 15 hours could use three people. Rarely we even see several people from ClassyBeef in front of the camera at the same time.
Of course, ClassyBeef is not only on Twitch. The guys cover the whole gamut of social networks. However, their focus is without any question on livestreaming.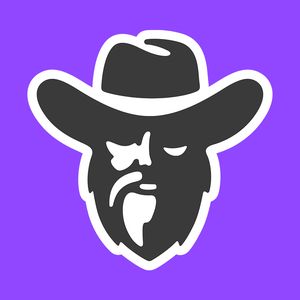 ClassyBeef

| | |
| --- | --- |
| Streamername: | ClassyBeef |
| Echte Namen: | Joe, Nando, Espen, Freddie, Lamar, Biggo, Georgi & Jonte |
| Herkunft: | – |
| Geburtstag: | – |
| Wohnort: | Valetta/Malta |
| Lieblingscasino: | Stake.com |
| Lieblingsspiel: | Warrior Ways |
| Höchster Gewinn: | 7.500.000 US-Dollar |
| Geschätztes Vermögen: | 2-4 Millionen US-Dollar |
| Geschätzte Einnahmen: | – |
| Number of followers: | Twitch: 260,204 Twitter: 9,951 Instagram: 63,600 YouTube: 30,600 Facebook: 1,331 Discord: 16,635 |
ClassyBeef's favorite casino
Meanwhile, there is only one casino where ClassyBeef is actively playing. The company in question is Stake.com. In principle, there can only be two explanations for this. Either the revenues are higher there – for example via affiliate marketing. Or the casino streamers have entered into a direct deal with the casino. However, according to our research, there is no evidence of this. Still, it's obvious which casino is currently the most in favor with the guys from Malta.
Stake.com
We can start to call Stake the home of influencers. Almost all the big names in the industry are active there. The provider likes to call itself a "leading online crypto casino". This may be one reason. This is because many streamers pay in via cryptocurrencies. But the selection of games, stake originals and jackpot games is also an argument. Last but not least, there is a great VIP club that gives practically daily bonuses to customers at the highest level.
Bonus information
| | |
| --- | --- |
| Bonus code: | KC500 |
| Minimum deposit: | |
| Wagering requirements: | $100 |
The bonus code KC500 must be used.
This is an exclusive offer only through us.
Bonus and deposit must be wagered 30x.
Minimum deposit for the bonus is $100.
N1 Casino
While looking into ClassyBeef's past, we stumbled across the N1 Casino. We can very well understand why casino streamers have chosen this provider. There are happy hours, mystery drops and other features. In addition, games can be conveniently sorted by "bonus purchase", a feature that ClassyBeef is only too happy to take advantage of.
Lucky Dayz
A high starting bonus and free spins on top of it, attract many players to Lucky Dayz Casino. The name of the virtual casino alone sounds like a promise. Here, too, deposits can be made with Bitcoin and Co. With over 2,200 games, variety is guaranteed. Inside the casino lobby you will find the games. There they can also be sorted thematically. Live games are also on board here, of course.
Furthermore, we have seen ClassyBeef play at Wildz Casino and Party Casino in the past. Currently, however, the guys are working exclusively for Stake.com.
ClassyBeef: Favorite games
ClassyBeef are among the casino streamers who like to switch up the games. Certain classics we felt we saw more often. In addition, we strongly believe that slots that resulted in high winnings are remembered. Therefore, we also list them among the favorite games.
Warrior Ways
Warrior Ways comes from the pen of Relax Gaming. There are different bonuses to discover there. On top of that, the slot machine allows us to buy a bonus. Thus, we do not have to wait long for the special functions. The return to player for Warrior Ways is 96.3 percent.
Gladiator Legends
This machine is based on the gladiators in ancient Rome. Here, too, there is the possibility to purchase bonus rounds. Likewise, there are different features to discover. Jokers, scatters and other features make the difference. Who will be the champion of the arena? This game achieves a payout percentage in the amount of 96.31 percent.
Land of Zenith
Land of Zenith is a slot machine that transports the player to a steampunk world. Technology is everywhere there. Once again, the slot game impresses with the most diverse bonus features. The guys from ClassyBeef really have a soft spot for that. Different special symbols provide variety. The RTP is 96.29 percentage points.
Mystery Museum
Push Gaming has launched Mystery Museum. Thematically, we like the game. A Samurai Wild can substitute for other symbols. Mystery stacks are encountered. The wild card can trigger free spins at the same time. During Free Spins, the Mystery Stacks remain on the game field. The Mystery Museum win rate is 96.56 percent.
The Dog House
This slot game is popular with almost all influencers in the casino industry. It is funny, exciting and stands for high profits. This is due to the great multipliers that can catapult the payout into other spheres. The payout percentage at The Dog House is at a level of 96.51 percent.
ClassyBeef streaming times and channels
Many casino streamers seem to live more in the day. They can't be pinned down to times. Because they want to earn and entertain their viewers, they can still be found in front of the camera on a regular basis. However, it should quickly become clear that a group of eight people needs to come to some agreement. That's why we at ClassyBeef have recently found a meticulously filled schedule of Twitch streams. We would like to answer the most important questions about streaming times below.
How often does ClassyBeef stream on Twitch?
In fact, there is only one fixed day off in the weekly schedule. This is the Saturday. On the other days of the week ClassyBeef always tries to get an airing. Here it is an advantage that they are diverse streamers. If only one influencer has time, then the broadcast might be a little shorter.
How long do ClassyBeef casino streams last?
The planning is very clear on this. That's because ClassyBeef sets the streams in advance in a time slot from 11 a.m. to 2 a.m. Then it would be 15 hours. The guys really achieve this span a lot of times. But often they start at 7 o'clock. The casino streams actually always reach up to nine hours. Most of the time, it's more like twelve to 19 hours at a stretch.
Which streaming categories are served?
ClassyBeef is a collective of streamers dedicated to online casino. There is no history in Gaming or elsewhere. Influencers broadcast almost exclusively slot machines. Accordingly, the Twitch streams take place in the slots category.
Of course, ClassyBeef is not only on Twitch. The guys also operate an account on other social networks. We will go into this very specifically later. Furthermore, they have set up their own homepage, including a forum.
Estimated assets and revenues
It is impossible to find a blanket answer here. We know little about the amount of money they make from their partnership with Stake. It is true that ClassyBeef logs its profits very meticulously. But these only came about after high stakes. And the stakes, which then become losses, are difficult to measure in this context.
It should also be mentioned here that ClassyBeef is now eight casino streamers. How profits and income are divided among each other here is also a mystery. At least, we have not been able to find an answer to this question in our research.
However, the guys run casino streaming as a full-time job. Therefore, we can assume that the income will reach a level that eight people can live decently on it. Estimated on the basis of income and followers on social media, some platforms assume a fortune of between two and four million euros.
However, because of too many uncertainties, it is not possible to make an accurate statement about either the income or the net worth of the eight influencers. Therefore, we would like to point out that all figures are to be understood as rough estimates at best.
Social Media and ClassyBeef
In order to make a living from casino streaming in the long term, fans are needed. ClassyBeef has made quite a kick start here. In the end, the collective did not launch until 2019. In this regard, they have quickly and unerringly secured a good base of followers. Very quickly, the guys were able to make a living from their activity.
In the meantime, they know how to inspire an audience. For example, $100,000 a month in giveaways are played out on Twitch alone. Likewise, there are regular tournaments and challenges among casino streamers. ClassyBeef is on the following networks:
Twitch
YouTube
Twitter
Instagram
Facebook
Discord
ClassyBeef on Twitch
Very early in the morning the guys from ClassyBeef are online on Twitch. They often start streaming between 8 and 9 o'clock. The transmission almost always starts at 11 a.m. at the latest. We have already arrived at the first plus point, which has also been recognized by the 260,204 followers. If you tune in to the channel during the day, you'll get something to watch.
As already explained in the section on streaming times, broadcasts last at least eight hours, but more likely twelve to 18 hours. So if it starts at 8:30 in the morning and the live broadcast lasts over 14 hours, it won't end until 10:30. This long time comes about because ClassyBeef is a streaming collective.
A total of eight people are now already part of it. Longer shows are often split between two and four people. For the viewer, this does not matter. Entertainment is guaranteed. True, the guys from ClassyBeef always have a somewhat unique speech. But they appear relaxed and affable.
Immediately after the broadcast, the videos of ClassyBeef have usually already seen 40,000 people. The most popular clips are about to break the 100,000 views mark. With six streams per day and an average duration of over 14 hours per stream, this is a huge reach.
ClassyBeef on YouTube
Is it worth following ClassyBeef on YouTube? 30,600 subscribers immediately answer in the affirmative. Compared to Twitch, this number seems meager. But we can see a clear concept on YouTube that the guys from the streaming collective are following. Similar to Twitch, new videos come online six days a week.
In this way, subscribers are regularly offered something new. Many fans simply don't have the desire or time to watch streams up to 18 hours long. There is a condensed summary on YouTube. The biggest wins or the most curious scenes find their place there.
The clips are divided. Once the highlights can be seen in videos that last a few minutes. However, there are also "shorts" filmed with the smartphone, which then usually only take a few seconds. The channel was not set up until 2020. Since then, it has racked up seven million views.
ClassyBeef on Twitter
"Playing online slots everyday" is written in the short description of the Twitter channel. Likewise, you can read there "Giving away +$100K per month on Discord & Twitch". These two sentences alone are certainly enough to attract various gamblers to the channel. In addition, there are currently 9,951 followers who find out about ClassyBeef on Twitter.
There you will find information about the current or upcoming game session. As already mentioned, the casino streamers are very well organized. Therefore, they can refer to transfers that will not take place for days. When they once took two days off, there was also a message about this on Twitter. This also shows that they take their claim to stream six days a week very seriously.
The intensity of Twitter postings is terrific. Sometimes four or even five entries come in one day. Then it's just one or two pieces again. In general, however, engagement here is greater than with many other influencers in the industry. The focus is on the slot games. In doing so, ClassyBeef promotes the tournaments, contests and giveaways. There are references to Twitch and YouTube.
CLASSYBEEF @classybeefofficial on Instagram
ClassyBeef now has the second most followers on Instagram. 63,600 people follow the casino streamers there. At the same time, they have published only 96 posts. However, every now and then you can see a private snapshot of the group here. It quickly becomes clear that the guys from ClassyBeef also get along well off camera.
This can be seen when we see the streamers not in front of a slot machine, but at the bowling alley. However, they can not get out of their skin even on Instagram. Thus, the high winnings are also shown there by the players. They also advertise their Beef Battles. These are designed in picture format like the poster of a motion picture or like an advertisement for a boxing match – very nice.
Finally, it's commendable that the Instagram channel is set up so that only people who are 18 or older can visit it.
ClassyBeef on Facebook
The importance of Facebook for casino streamers is usually not very great. ClassyBeef also only has 1,331 followers here. Our astonishment at this is limited. Because on Facebook, only the biggest news is really shared. As a result, it is not uncommon for radio silence to prevail there for months.
If there is a special event or a particularly high profit, then it is worth an entry for the guys from ClassyBeef. Otherwise, it is just a platform in the media mix. From there, links are provided to Twitch and YouTube, as well as to the company's own homepage. However, activity on Facebook did not drop sharply until 2022. Until the end of 2021, the guys were still more active there.
Official ClassyBeef on Discord
ClassyBeef gets in touch with its fans via Discord. It is less of a social network and more of a chat platform. However, larger groups can communicate here, which blurs the line between social media and chat. For us, Discord is part of the ClassyBeef performance.
There are now 16,635 members on the Discord Channel. Even in the early morning after German time, almost 2,000 people like to find themselves there for entertainment. No wonder, because ClassyBeef also begins streaming in the morning hours. There are different channels on Discord about the bonus hunts and giveaways. Of course, the guys from ClassyBeef show up on Discord almost every day.
More stores from ClassyBeef
How do casino streamers ClassyBeef earn their money? We will explore this question in the coming sections.
Advertising and donations: On Twitch it is possible to subscribe or donate. However, the guys from ClassyBeef do not need this. At least we don't see a donation request on the info page. An advertising remuneration takes place in any case via the YouTube videos.
Partnership with Stake: We are not aware of the deal, if any, between Stake and ClassyBeef. But Stake.com is known for pitching influencers for advertising. If not, however, casino streamers would profit via affiliate marketing.
Merchandise: ClassyBeef has created its own logo. This is a bearded man with a hat. With this trademark, the streamer collective sells various clothes via their own homepage.
Own homepage: The homepage is also monetized. Whoever follows a link there and thus comes to Stake.com, registers, deposits money and plays, also finances the streaming activity of ClassyBeef
Private life
We are talking about eight casino streamers here. Even if we wanted to report something about their private life, it is hardly possible for us to do so. Because the guys keep private and business matters strictly separate. Apart from the pictures that ClassyBeef took while bowling (these can be seen on Instagram), there are few snippets from their private lives. Even the names seem rather contrived. At least, that's what we assume at Biggo.
On their homepage, the guys go into a little more detail about the philosophy of their site and the ClassyBeef project. "Our motto – Stay humble, stay stylish" is written there. Streamers still want to speak the language of their audience. The fact that they are looking for proximity to the fans is also clear from the homepage. Because there is a forum directly connected.
Controversies & Criticism
The guys are charming, authentic and stylish. There are no negative reports about ClassyBeef. However, there is one accusation actually with every casino streamer. The question therefore arises whether ClassyBeef is fake or real.
An explanation is necessary for this. Often casino streamers receive payment. Since ClassyBeef is committed to Stake, cooperation with this online casino is very likely. A six-figure sum can flow from the casino to the streamers every month.
Malicious tongues then claim that it is easy to use money that the casino has provided in advance. Winnings can then be kept by the boys, of course. However, partnerships of this type do not affect the type of symbols. The chance of winning is identical for the streamer and normal casino visitor.
We do not know if ClassyBeef is paid by Stake. Only the probability is high.
Relevant articles: