Ayezee – Casino Streamer
Ayezee is an online casino streamer who may not have a particularly big name in Germany, but has already caused a stir in the scene. Even at a young age, he was able to make a name for himself as a high-stakes poker player. In the recent past, suspicions have repeatedly arisen, particularly on English-language sites, that Ayezee is fake and does not place any of his own money in his online casino streams. We have therefore decided to take a closer look at the casino streamer Ayezee and provide you with all the important information here.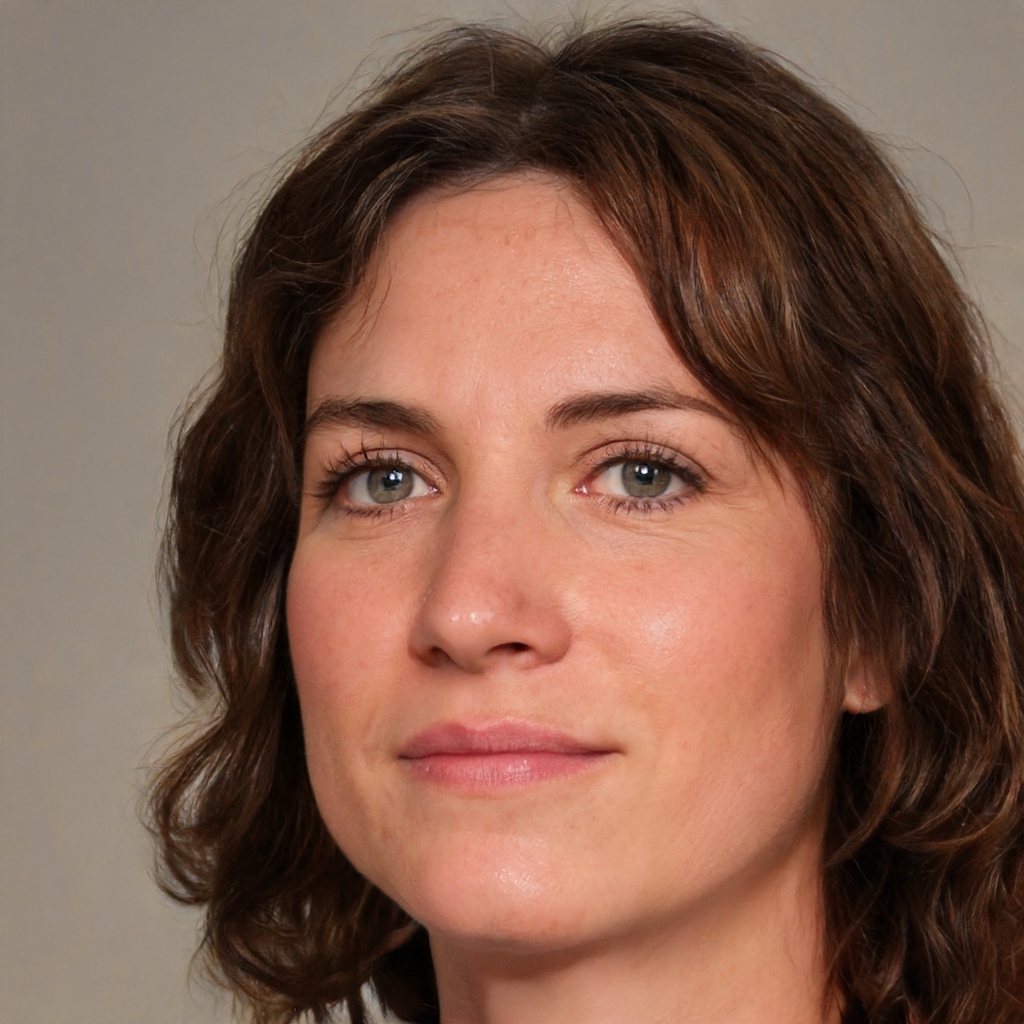 Das Wichtigste in Kürze:
Ayezee stammt ursprünglich aus dem Libanon und konnte sich bereits als Pokerspieler in Szene setzen.
Er hat seinen Wohnort nach Malta verlegt und widmet sich ausschließlich seiner Tätigkeit als Casino Streamer.
In seinen Streams spielt er überwiegend Slots aus vielen verschiedenen Themengebieten.
Viele Zuschauer sind der Meinung, dass er kein eigenes Geld einsetzt.
Sein höchster Gewinn durch einen Multiplikator am Slot liegt bei über 500.000 Euro.
Angeblich gewann er an einem Spielautomaten insgesamt sogar über 2 Millionen Euro.
General: Ayezee
Ayezee was born in Lebanon in 1999. However, he has been living in Malta for some time now, where he pursues his passion as a casino streamer. However, Ayezee's first experience in online gambling was in poker. In his casino streams on Twitch, he devotes most of his time to online slots, covering many different topics.
Ayezee sometimes places enormously high sums in his live streams, which sometimes even exceed the stakes of significantly larger streamers. Many viewers suspect him of not putting his own money on the line at all. Still, we could see a rapid increase in viewership on his social media channels.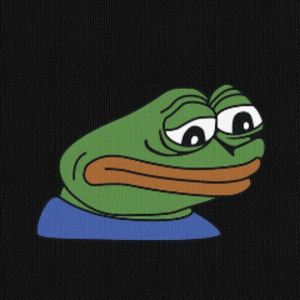 Ayezee

| | |
| --- | --- |
| Streamer Name: | Ayezee |
| Echter Name: | Ziad |
| Herkunft: | Libanon |
| Geburtstag: | – |
| Wohnort: | – |
| Lieblingscasino: | Rollbit Casino |
| Lieblingsspiel: | Sweet Bonanza, Gems Bonanza |
| Höchster Gewinn: | über 2 Millionen Euro |
| Geschätztes Vermögen: | – |
| Geschätzte Einnahmen: | – |
| Number of followers: | Twitch: 150,000, Youtube: 50,000,Instagram: 37,000,Twitter: 50,000 |
Ayezee's favorite casino
Those who regularly follow Ayezee's Live Casino streams will surely have already realized that he mostly spends time in crypto casinos. This is also not surprising with stakes of sometimes over 1000 euros per round, as these providers accept significantly higher sums in many cases. Therefore, we have dared to look ahead for you and would like to present you the online casinos where Ayezee is active most of the time in his live broadcasts.
Rollbit Casino
Rollbit Casino is particularly frequent in its livestreams. This is a provider that is less known in Germany, but still offers an excellent platform for crypto fans. In this casino, for example, you can pay with many virtual currencies such as Bitcoin and Ethereum. The only requirement is to register your own wallet to store and manage your virtual currencies accordingly.
At Rollbit Casino you can expect an exciting range of varied games. Here, the large portfolio of slots is clearly in the foreground. In addition to many popular titles from well-known providers, you can also access many smaller software developers at Rollbit Casino. Thus, a versatile portfolio is offered in any case, which Ayezee also uses particularly often in his streams.
However, Rollbit Casino also provides you with numerous table games. Varied variants for Roulette, Blackjack, Baccarat as well as Poker can of course also be found in the Live Casino area. Moreover, there are exciting bonus offers, all of which can be activated by you by making a deposit via cryptocurrency. However, besides the casino section, Rollbit Casino also offers other sections.
These include sports betting, NFT and regular live game shows. These are very good conditions for offering viewers exciting and varied Live Casino streams on Twitch. Moreover, we can also note at this point that this online casino is completely accessible to German casino fans as well. Here you do not have to accept any restrictions due to the German license for online casino games. For you, this means that you can ultimately access all table games, live game shows as well as the provider's great Live Casino area.
Ayezee's favorite games
Ayezee always focuses on a large portfolio of varied slot machines in its casino streams. In this context, many different topics are covered, so you can certainly enjoy a varied streaming experience. In the following paragraph, we would like to introduce you to especially popular titles from the livestreams.
Mystery Museum
Mystery Museum is a slot from Push Gaming that has been featured quite a few times in Ayezee's streams. The slot has 5 reels and offers you a total of 10 different paylines. In 2021, Ayezee also reportedly won just over €2 million on this slot. Due to these high winnings, the suspicion always arises that Ayezee does not actually place any real bets and thus does not collect any real winnings.
In general, Mystery Museum can be played from a bet of just €0.10 per spin. On the other hand, you can also bet up to 100 euros on this slot. Among the particularly exciting highlights of the slot are in any case the free spins as well as the mystery stacks. Stacks can replace any position on the wheat with another symbol. Only the wild symbol and the scatter symbol are excluded from this. A total of three scatters in a round will trigger 8 free spins for you. If you are lucky enough to get the scatter symbol 5 times in total, you will be able to enjoy 12 free spins.
Sweet Bonanza
Sweet Bonanza is another slot game that is particularly frequent in the streams. Both live on Twitch and within the highlights on YouTube, wins are very common on Sweet Bonanza. The slot comes from Pragmatic Play and can already be found in quite a few online casinos since 2019. The payout rate of 96.5% is also very convincing at Sweet Bonanza. If you also want to play Sweet Bonanza at the online casino, you have to bet at least 0.20 euros per spin. On the other hand, you can of course use up to 100 euros and thus play for the really big winnings in this slot.
In total, Sweet Bonanza offers 20 different paylines. Especially the possible winnings can convince at this slot. In Sweet Bonanza, you can collect a total of 21,175 times your round bet. Beyond that, however, this 6-reel slot has a lot more to offer. This is because the free spins on this slot have been provided with additional multipliers, which can make for phenomenally high winnings. In addition, Sweet Bonanza also inspires with the so-called Tumble Feature, through which many more paylines can be completed. We also agree with Sweet Bonanza's overall payout percentage of 96.48%.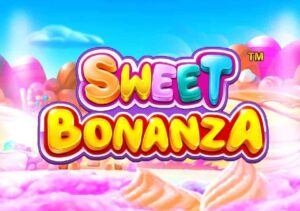 Visit casino to play Sweet Bonanza
Fruit Party
Fruit Party is another slot game that is particularly common in live broadcasts. This is another slot game from Pragmatic Play. With a total of 94.45%, the payout ratio is not outstanding, but the slot can convince with high winning prospects. In fact, Fruit Party offers you the chance to win 5,000 times your stake.
Fruit Party slot also has seven reels and seven different rows. In this context, it is also important to emphasize that these are not classic rollers. Namely, the playing field is built according to the Cluster Pays structure. You can choose your bets at Fruit Party from an amount of 0.20 euros per spin. However, Fruit Party is also interesting for all high rollers, as you can bet up to 100 Euros per round of yours.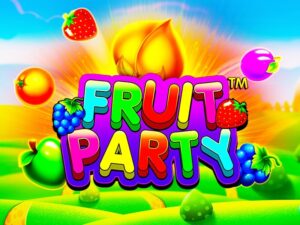 Visit casino to play Fruit Party
Gates of Olympus
Ayezee is particularly flexible in its casino live streams. In this context, of course, a slot that deals with Greek mythology should not be missing. Accordingly, Gates of Olympus is particularly well suited and often part of the interesting live broadcasts. The slot offers you the possibility to achieve above-average round wins through the cluster payout.
In fact, at no time in Gates of Olympus is it required that the corresponding winning symbols form a row right next to each other. Namely, here it is also possible to get returns when the corresponding symbols appear in any position on the entire game board. If you also want to use Gates of Olympus for yourself in the online casino, you must place a bet of at least 0.20 euros. However, up to 100 euros per spin can be wagered on this Pragmatic Play slot as well.
Gems Bonanza
Gems Bonanza is another slot that has often made a splash on Ayezee's livestreams. The Gems Bonanza slot also comes from Pragmatic Play and offers you attractive winning opportunities through the Cluster Pays structure. On this slot you can win 79,145 times the previous bet. This machine is already available in quite a few online casinos since 2020. You can participate in Gems Bonanza with a minimum bet of 0.20 euros. Numerous special features as well as special bonus rounds also make Gems Bonanza a very special gaming experience.
Ayezee streaming times and channels
Ayezee is active almost daily with his live casino broadcasts. If you also want to watch Ayezee's livestreams, you should always be ready in the evening hours. However, the schedule on his Twitch channel is filled only irregularly. Still, of course, you have a good chance of seeing him later in the day at numerous slots and, on rare occasions, table games such as blackjack.
However, if you don't want to watch the livestreams in full, you can of course follow the highlights regularly on YouTube. On Instagram, Ayezee also regularly updates his viewers. Therefore, be sure to keep an eye on the following social media profiles of Ayezee if you don't want to miss any important news about this streamer.
Twitch
YouTube
Instagram
Twitter
Estimated assets and revenues
Unfortunately, no more detailed information has been published about his private assets or even his regular income. Therefore, we regret that we cannot provide any reliable information at this point. However, there are always rumors circulating on the Internet that Ayezee does not play with real money at all and only uses the credit provided by the casinos. Thus, even quite high profits cannot be used as a reliable indicator of monthly income.
Social media and Ayezee
Ayezee can be found on the Internet on numerous social media platforms. If you want to follow Ayezee's casino livestreams on a regular basis, Twitch is of course always the first place to go. On Twitch, you have the opportunity to watch his live broadcasts almost every day. It focuses primarily on varied slot machines from very different thematic areas. In order to give you an exact overview, we would now like to take a look at the different social media profiles of Ayezee.
Ayezee on Twitch
On Twitch you have the possibility to watch the livestreams regularly. At this point, Ayezee has more than 150,000 followers on Twitch. His official Twitch channel can also be found under the name Ayezee, of course. Several thousand viewers regularly watch his Live Casino streams on Twitch.
Thereby, Ayezee focuses predominantly on varied online slot machines, which are often used with enormously high stakes. Therefore, quite a few viewers also doubt whether these are really real stakes. In the past, there was already a credit balance of no less than 1 million euros in his account. For this reason, we also find it highly doubtful and believe that a player would immediately initiate a withdrawal with such an account balance.
Ayezee on YouTube
Of course, Ayezee also has his own channel on YouTube. You can reach his official YouTube channel under the name AyeZee – The Boys. On YouTube, Ayezee currently has more than 50,000 subscribers. Of course, we would like to point out that you can always follow the latest highlights from the Twitch livestreams on Ayezee's YouTube channel. Ayezee's YouTube videos usually go on for more than 15 minutes, so you certainly won't miss the best experiences from the livestreams.
Again, we could already see that Ayezee uploads new videos almost every day. These are primarily summaries of multiple slots. Therefore, you will definitely not miss any slot machine. If you don't want to watch Ayezee's livestreams on Twitch for several hours, the YouTube channel is definitely the right choice for you. Highlights with other streamers will also be posted here. YouTube therefore always provides a very good overview of Ayezee's activities on Twitch.
Ayezee on Instagram
In addition, Ayezee also has its own channel on Instagram. There, after all, he can look forward to just over 37,000 subscribers. However, at the time of our test, we could only spot 9 posts on Instagram. Directly on the start page, it is announced somewhat grandiloquently in this context that a total of 500,000 euros in cash prizes will be given out to its community month after month. We believe that this is quite implausible. After all, anyone who is so generous with their income would have to earn several million a month to be able to cope with such a high amount without any problems. If you still want to check his profile regularly, you can find his Instagram channel under the name ayezeecasino.
Ayezee on Twitter
On Twitter, Ayezee has more than 50,000 subscribers. He also regularly posts news on Twitter. There, for example, we found a message that he is giving away new iPhones within his community. In addition, the announcement is also made on Twitter that 500,000 euros will be given out to the community month after month. However, we were already used to this insane promise from our visit to his Instagram channel. Otherwise, it has also been noticed in this context that he regularly retweets posts from Rollbit Casino. It can therefore be very strongly assumed that he has entered into a cooperation with this online casino. Here, for example, you can also find posts of online sports betting that have been published exclusively on Rollbit Casino's blog.
More business from Ayezee
Nothing further is disclosed about Ayezee's other areas of activity and business. At this point, however, we very much assume that he will earn handsomely especially through the possible collaboration with Rollbit Casino. Also, there are always rumors that Ayezee Casino would sponsor his bets and he does not put real money on the line.
Private life
Not much is published about Ayezee's personal life on the various social media platforms. On Instagram and on Twitter, too, it's almost exclusively about his activities as an online casino streamer. However, it is known that Ayezee is originally from Lebanon. However, for some time now he has been living in Malta in order to be able to carry out his activities as a casino streamer without any restrictions. Otherwise, his personal life also seems to revolve around online casino games.
Controversies & Criticism
To give you an accurate overview of Ayezee, we would like to make our review more detailed about scandals and controversies, of course. In this context, we must mention that rumors that doubt the use of real money occur again and again. In addition, Rollbit Casino is advertised very aggressively by Ayezee, so it can definitely be assumed that it is a sponsorship. Some viewers even go so far with their criticism and are sure that Rollbit Casino provides all the amounts for Ayezee in its streams. This has not been conclusively proven, yet we do not consider it impossible either, as it is not uncommon to see extremely high account balances that even reach into the millions. Because let's be honest at this point, if we had such a large amount of money in our casino account, wouldn't we cash it out and leave our old life completely behind?
Relevant articles: