Roshtein – Casino Streamer
Casino streamer Roshtein has already amassed 1.1 million followers on Twitch. We are not surprised by this. Ishmael Schwartz, the influencer's real name, is an interesting character, a real one-off. His nickname probably goes back to a popular American who was known for his gambling excesses. Although he is one of the most conspicuous streamers in the casino industry, little is known about his private life.
However, we know all the more about his business. Roshtein runs his own website and focuses on social media on Twitch. He mainly uses other channels to promote his live streams there. Nevertheless, the influencer has been active since 2015. His fans are fascinated by the incredibly high stakes Schwartz places on his streams. 500 US dollars is not much. He risks up to 1,000 dollars per spin. This stake level has also contributed to some of the following records.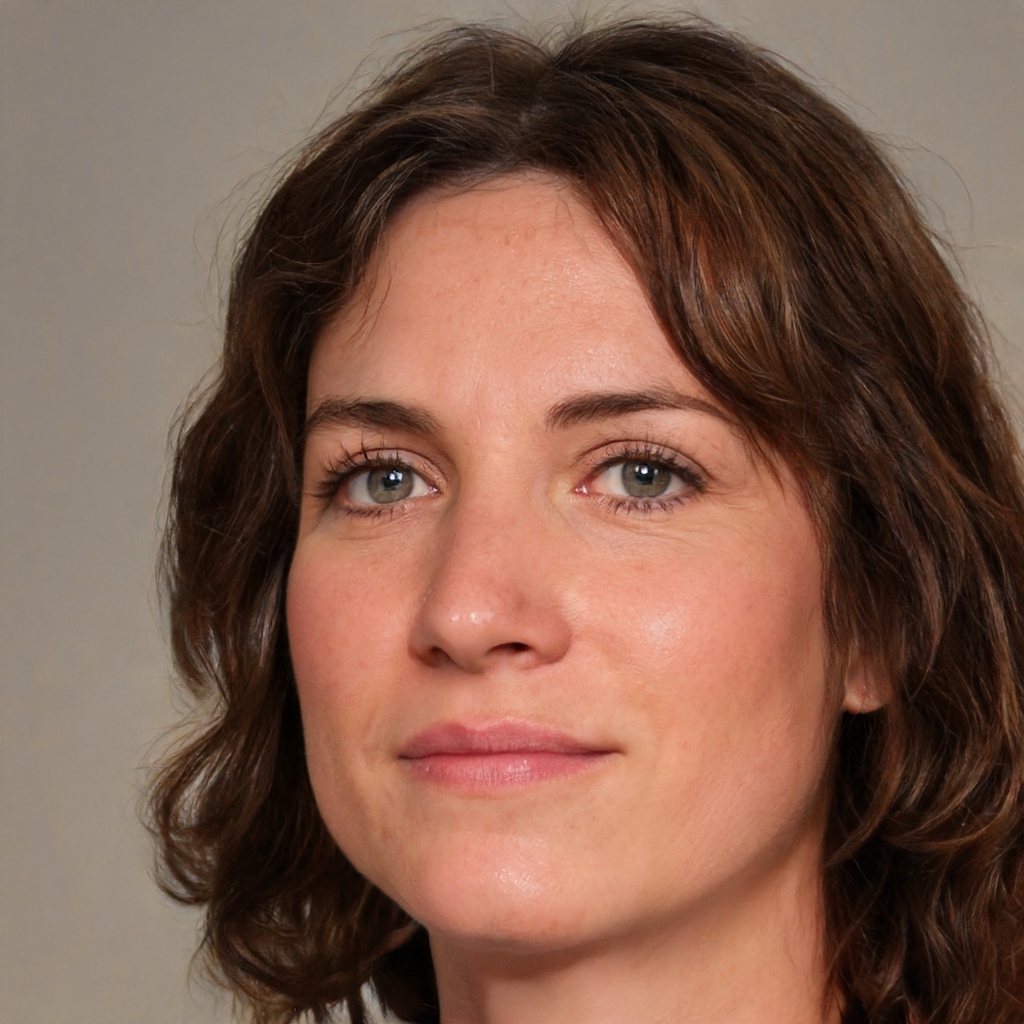 The most important facts in brief:
The highest win on a slot machine is 18,750,000 US dollars. This payout was achieved on the slot "Wanted Dead or a Wild" on July 1, 2022, with a multiplier of x12,500 being applied.
From time to time, Ishmael Schwartz gets carried away with longer sessions. From August 20 to 21, 2021, one livestream lasted over 25 hours.
The highest multiplier does not always equate to the highest winnings. In "El Paso", the streamer only won 106,744 euros. However, the multiplier here was x35,581.33.
The largest fortune in his player account amounted to 20,609,883.23 US dollars. He reached this sum after his record win on July 1, 2022, but the highest payout of 16,000,000 US dollars took place on March 30, 2022.
Bonus hunts are part of the livestreams. On December 30, 2021, Schwartz triggered 451 bonuses in one session.
General: Ismael Schwartz
Roshtein is a casino streamer who hails from Sweden. This is not a unique selling point. With CasinoDaddy, there's a whole troupe of influencers based there. Schwartz is from Stockholm. The fact that he doesn't look like a typical Swede can be quickly explained. Because he also has roots in Germany and Turkey. He has been in the social media industry since 2015. He has been streaming slot games on Twitch since 2016.
This makes it a real casino streamer. For this, the number of spectators is enormous. Few influencers have a larger audience in this industry. If this should be the case, then it was mostly achieved through successes in Gaming. After some research, Roshtein's age could also be determined. He was born in 1988. He describes his career start as a vending machine streamer as a "shot in the dark." But the success proves him right.
During the first year, Roshtein was still streaming from Sweden, directly from his bedroom. Looking back, he admits that the early days were full of doubts. Because only a handful of people were watching him at the start. He was even considering a more ordinary career in his life. But his vocation is and remains casino gaming. Today, he sees the first two years of his streaming career as a steep learning curve for what was to come.
Because after this time, the channel developed by leaps and bounds. More and more people contribute to the channel and thus enlivened the live chat. This is what Roshtein now calls "most satisfying and the most enjoyable part of being a casino streamer." At the same time, Ismael Schwartz gives a deep insight. He declares that his daily working time is not less than ten hours. He rarely takes a vacation. But he does what he loves.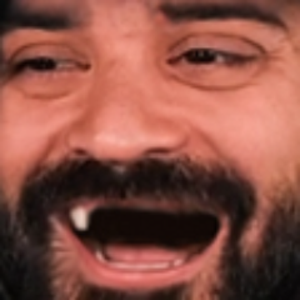 Roshtein

| | |
| --- | --- |
| Streamername: | Roshtein |
| Echter Name: | Ismael Schwartz (Swartz) |
| Herkunft: | Stockholm/Schweden |
| Geburtstag: | 1988 |
| Wohnort: | Malta |
| Lieblingscasino: | Stake |
| Lieblingsspiel: | Wanted – Dead or a Wild |
| Höchster Gewinn: | 17.500.000 US-Dollar |
| Geschätztes Vermögen: | 20 – 25 Millionen US-Dollar |
| Geschätzte Einnahmen: | 150.000 USD pro Monat |
| Number of followers: | Twitch: 1.1 million Twitter: 97,262 Instagram: 118,000 YouTube: 76,500 TikTok: 43 Facebook: 10,699 Telegram: 24,202 Guilded: 5,400 |
Roshtein favorite casino
Today, we don't even need to discuss this. Because Roshtein is only on the road in the Stake Casino. But in his early days, there were other casinos that the casino streamer loved to visit. We provide a brief overview below.
Stake.com
Why is Stake.com a good address for many casino streamers? In a nutshell, the provider is good for business. Whether Stake pays the influencers or entices them with a high commission for recruited customers is irrelevant in the first place. However, streamers like Drake or Roshtein would never stay at Stake if the offer of slots and casino games wasn't terrific. In addition, there is the option to deposit with cryptocurrencies, which streamers like to use anyway.
Bonus information
| | |
| --- | --- |
| Bonus code: | KC500 |
| Minimum deposit: | |
| Wagering requirements: | $100 |
The bonus code KC500 must be used.
This is an exclusive offer only through us.
Bonus and deposit must be wagered 30x.
Minimum deposit for the bonus is $100.
20Bet
Compared to Stake.com, 20Bet seems to be an unusual choice. But at the time of Ismael Schwartz's start in 2016, Stake did not even exist. 20Bet combined a unique casino experience with the possibility of sports betting. For streamers perfect is the fact that there is a separate category for the "Bonus Purchase". Roshtein often targets so-called "bonus hunts" in his shows. Jackpot games, drops & wins or quick games can also be accessed with just one click.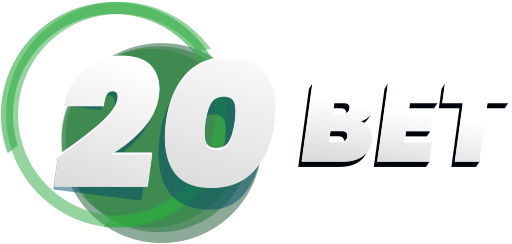 Bonus information
| | |
| --- | --- |
| Wagering requirements: | 40x the bonus amount |
| | 40x the winnings from free spins |
| Minimum deposit: | C$30 |
| 1st deposit: | 100% bonus up to C$180 + 120 free spins |
| 2nd deposit: | 50% bonus up to C$150 + 50 free spins |
| Free spins for: | Elvis Frog in Vegas + Great Rhino Megaways |
| Max. bet limit: | C$8 per round |
Cryptocurrency deposits don't qualify for the bonus
PlatinCasino
In a way, PlatinCasino is a classic. Before Stake became the headquarters for casino streamers, most influencers probably hung out here or at LeoVegas. Similar to Stake, PlatinCasino has exclusive games. In addition, there is a motivating VIP club, which is of particular interest to high rollers like Roshtein. The benefits range from free spins, to a free bonus, to weekly or even daily offers.
Roshtein: Favorite games
Casino streamer Roshtein likes to change slot machines frequently. Therefore, it is not so easy to choose favorites. However, we are convinced that especially the machines remain in the memory, where high winnings have already been achieved.
Wanted – Dead or a Wild
Every gamer surely knows the poster in a western with the inscription "Wanted – Dead or Alive". That's what this slot plays to. Hacksaw Gaming has released this slot with a return to player of 96.38 percent. The possibility to buy a bonus and the different features are an argument. Roshtein has proven that big payouts are possible with his win of more than $18.75 million.
Starlight Princess
On his own homepage Roshtein rates the slots. There are exactly 19 slot machines awarded with the full star rating. This includes Starlight Princess. The machine comes from the virtual pen of Pragmatic Play. The Tumble feature is just the beginning here. Because high winnings are possible via the multiplier symbols. The payout ratio is 96.5 percentage points.
Honey Rush
Honey Rush comes from Play'n Go. It belongs to the rather unusual slot games. Because the playing field is designed like a honeycomb. In the process, the player can expand the playing field with wins. For this, the rush meter is to be filled. As a reward, there are remaining wild cards to win. Honey Rush achieves an RTP of 96.5 percent.
Hotel Yeti Way
Even the name sounds funny. The design does not leave us hanging either. On six reels we play here with multipliers and different features. There are 262,144 paylines. Besides, when else is there a chance to see the Yeti on the surfboard. The win rate is 96.19 percent.
Crazy Time
The game of chance Crazy Time is also one of Roshtein's favorite games. This is a live casino game with a win rate of up to 95.41 percent.
Ismael Schwartz streaming times and channels
"Gambling of course – what else" is noted in the schedule for the coming days. More precisely, this placeholder is set on almost every day. Nevertheless, Ismael Schwartz is not letting his cards show. He doesn't decide days in advance when he's going to sit in front of the camera. Still, let's try to see a pattern in his Twitch streams.
What time does Roshtein stream on Twitch?
He usually starts his transmission between 1 and 6 pm. Then a casino streamer broadcast can quickly drag on until midnight or even beyond.
How long does a Twitch stream of Roshtein last?
If the Influencer is fixed anywhere, it's here. Usually his streams last between nine and twelve hours. However, there are always exceptions. Thus, his longest session lasted over 25 hours. Fun Fact: In total, Ismael Schwartz has already spent over 12,000 hours in front of the camera.
On which days of the week does a casino stream from Roshtein take place?
This Influencer has the claim on himself to produce a video every day. This is evident from the schedule on Twitch. But he doesn't always manage to pull it off every day. Sometimes a shipment is cancelled. However, this is not dependent on specific days of the week. On his homepage there are the so-called "Stats of the Month". We are writing this report on August 26. Of these 26 days, Ismael Schwarz sat in front of the camera for 21 days.
Where can I find the transmissions of Ismael Schwartz?
If you want to see Roshtein live and in color, tune in to his Twitch channel. You don't even need to register for this. He usually streams there from lunchtime – so for Germans, it's a pleasant influencer. But the highlights of his streams can also be relived on YouTube.
Estimated assets and revenues
No casino streamer opens his bank account on camera and shows off his assets, not even Roshtein. Nevertheless, his income and, in a broader sense, his assets can be estimated.
On YouTube, Ismael Schwarz earns money from advertising. He also manages to engage his Twitch fans. Because points can be collected via its channel. These points can be exchanged for banners and other values in the store. Among them, for example, there is also $1,000 in Bitcoin. Ismael Schwartz awards $100,000 worth of prizes each month. This is another argument for his enormously high fortune.
What we must not forget are its profits. On the "Wanted – Dead or a Wild" machine alone, he won more than $18 million. Other gains line up. However, we have to offset the expenses here. This part is often lost. But the influencer plays with the highest possible stakes. It is not uncommon for him to risk $1,000 per round. This is exactly why skeptics believe that Roshtein is paid by the casino on top of everything else, or even just plays in demo mode. We will go into this later in the critique of Roshtein.
In general, we are absolutely certain that Roshtein has amassed a fortune in the tens of millions. Other estimates are more specific, putting the figure somewhere between $20 million and $25 million. However, these values in our country and elsewhere are always only rough estimates.
Social media and Roshtein
Roshtein has had great success with social media. Despite a difficult initial phase, he managed to become a millionaire. This applies to both his Twitch viewers and his account balance. Although the influencer's focus is clearly on the live video platform, he is also active on other channels.
Below we go into detail about Ismael Schwartz's activities on social media. First of all, we would like to list the platforms where Roshtein is active:
Twitch
YouTube
TikTok
Twitter
Instagram
Facebook
Telegram
Snapchat
Guilded
ROSHTEIN on Twitch
This is where Roshtein does business. His channel now has 1.1 million followers. Thanks to its partnership with online casino Stake.com, revenues should be just bubbling. However, Ismael Schwartz is also putting in a lot of effort. Because he really tries to be online every day and produce a video.
Of course, everyone needs a break sometimes. Therefore, Schwartz does not manage to be in front of the camera on a daily basis. If a person in a normal job, works 21 days a month, Roshtein is above that. In August alone, he streamed on 21 days out of 26 so far – and the trend is rising. In addition, his typical workday lasts longer than ten hours.
We firmly believe that Roshtein has earned and will continue to earn its success on Twitch. Because in his first year or two, hardly any people watched his casino streams. Only in the second year did the number of followers increase significantly. That's where the influencer's perseverance paid off.
Within hours of airing, Roshtein's videos had already been viewed 400,000 to 600,000 times. The most popular broadcasts even manage just under 900,000 views. In general, we like that Schwartz is very meticulous about filling out the schedule of his streams. However, in the end he doesn't take it too seriously with the times. He simply enters a placeholder in advance on each day.
Roshtein on YouTube
The ROSHTEIN channel on YouTube has 76,500 subscribers. However, the influencer also runs a second channel called ROSHTEIN VIP HIGHLIGHTS (940 subscriptions). However, there is currently only one clip there, which shows a profit of 17.5 million US dollars. Because Ismael Schwartz has been uploading videos there since 2016. Although there are playlists to call up, the influencer does not divide his clips into categories.
Therefore, we deal with its original channel. Generally, the video footage is highlights from the Twitch streams. Therefore, the videos on YouTube are usually only a few minutes long. Schwartz has garnered a total of 4,203,072 views on his channel so far. The most popular video received over 200,000 clicks.
roshtIn @ROSHTEIN on TikTok
Roshtein's channel on TikTok is not so easy to find. However, this is easily explained. Because he has not uploaded any videos there and has not created a biography. Therefore, only 43 people follow him. Because there is no content there, there is nothing more to tell.
Roshtein @ROSHTEINS on Twitter
On Twitter, Roshtein is successful. There he unites 97,262 people behind his channel. He himself also follows 740 people. Therefore, it can be assumed that Ismael Schwartz likes to use this portal.
But what kind of content does the influencer share with us on Twitter? At one point, he often speaks briefly when he begins his streams. In doing so, he elaborates on the day's program. If there are any giveaways to distribute, that's worth a tweet as well.
In addition, the streamer often links his videos on Twitter. Schwartz rarely shows his humorous side here, for example with a Plinko cosplay. In general, Roshtein mainly promotes his Twitch channel.
ROSHTEIN @roshtein on Instagram
On Instagram, even casino streamers pretend to be natural. Personal snapshots are what make influencers partially approachable for their fans. So on Insta we see Roshtein hiking, on vacation, walking the dog, relaxing in his apartment and of course also at work.
Another thing that becomes clear very quickly is Ismael Schwartz's good relationship with other influencers. Because on the platform you can see among others pictures with MontanaBlack and with Knossi. In 2019, Schwartz visited Jens Knossalla in Germany.
During his Instagram stories, it's easy to see that there's a lot of work behind producing the casino streams. It is not enough to turn on the computer and start playing. His 118,000 Instagram followers have certainly understood this by now. These could enjoy 626 contributions from Roshtein so far.
Roshtein on Facebook
Roshtein uses Facebook for two things. One is announcements of events. We remember one action where he teamed up with other streamers to celebrate one million followers.
Otherwise, he uses Facebook almost exclusively for advertising. He uploads there the biggest wins in the recent past and links these clips. So, of course, it looks like Ismael Schwarz will win in one tour. Only those who tune in on Twitch will realize that there are high stakes to be placed beforehand.
On Facebook, the influencer has 10,699 followers. He usually posts several times a month, bringing new content to his fans.
Contact @roshtein on Telegram
The casino streamer also likes to report giveaways and raffles on Telegram. It is a chat platform where users can get in touch with their favorite streamer. So far, Roshtein has gained 24,202 followers on Telegram.
Roshtein (@roshtein) on Snapchat
A direct call is possible on Snapchat. Alternatively, video messages can be provided. Now the influencer has such a large community that it is impossible for him to contact everyone individually. But on the instant messenger, the casino streamer is making himself look approachable.
ROSHTEIN on Guilded
Guilded is somewhat equivalent to Discord. But on the contact summary page Roshtein writes: "Guilded – Better than Discord". Perhaps it's because of this clear opinion that the streamer now has 5,400 followers there. The structure is very similar to Discord. Maybe Guilded is a bit clearer.
However, it is true that Roshtein used to run a Discord channel. This could be reached under "RoshteinVIP". Currently, however, invitations there are invalid. It seems that the streamer has completely switched to Guilded.
Other businesses from Ismael Schwartz
In general, we consider the Influencer to be very focused in its earnings. Therefore, we would like to list his biggest sources of income below.
Partnership with Stake: Whether the online casino pays him directly or he profits indirectly from his advertising through affiliate marketing. This partnership alone will put a six-figure sum into his account every month.
Advertising on YouTube: The video platform automatically switches advertising. So far, Roshtein's videos there have been viewed over 4 million times. However, the earnings in terms of YouTube advertising participation will not come close to the partnership with Stake.
Potential on Twitch: The portal allows asking for donations or selling subscriptions. However, when we took a closer look at Roshtein's channel, we noticed that the influencer doesn't seem to make use of it.
Own homepage: On the homepage, slots are tested and a casino is recommended. Nevertheless, there is a separate menu item for business inquiries. The casino streamer will also generate income from the homepage.
Private life
Long, straight hair, a hat with a wide brim and sometimes even sunglasses on his nose – Roshtein is unmistakable and is almost considered a trendsetter in the industry. At least he is not a follower in terms of fashion. During his streams he often shows his calm and thoughtful side. However, when he makes a big win, his excitement is clearly evident. At the same time, the casino streamer appears authentic at all times.
He keeps his private life out of the public eye. Does Ismael Schwartz have a girlfriend or wife? Are there perhaps even children? Such questions remain unanswered to the Influencer. To all appearances, he now lives in Malta and seems to be unknown even there, where a total of only 400,000 people live. But maybe he appears in a completely different way in private than in his streams.
The only thing Ismael Schwartz likes to present on Instagram is his dog. This is a small sample of his life. On the other hand, it is only understandable that he protects his privacy. Because in 2021, people threw stones and fireworks at the streamer's window – in the middle of a broadcast. Such experiences are formative.
Controversies & Criticism
There are few streamers who are as much in the crossfire of criticism as Ismael Schwartz. Whether his bets are real or fake is something every gambling influencer has to confront. But Schwartz was accused of running the high stakes only in demo mode on top of that.
To prove the opposite during a livestream, Roshtein switched from his game view to demo mode. However, the account balance was at the same level for both games – supposedly real money and demo. Critics see this as clear evidence that Roshtein only plays with play money, but pretends real money stakes to its fans.
Conversely, today there are videos where his profits are logged very accurately. This also applies to disbursements. His joy at the gains seems genuine. Since he has since committed to the Stake Casino, the following explanation is conceivable. He is paid by Stake for his advertising (simply by using this casino). From this he makes his game bets. He gets to keep any profits.
The origin of the controversy is simply the fact that he plays with very high stakes. Since he regularly wins big and earns a six-figure sum every month through his sources of income, this is at least no reason to doubt the authenticity of his bets.
Relevant articles: