JugiPelaa – Casino Streamer
JugiPelaa is a casino streamer who manages to inspire his viewers in a relaxed and entertaining way like no other. The streamer is less known for spectacular bets as a high roller. Nevertheless, his streams are followed by numerous fans, who are mainly there because of the Finn. He is not only incredibly close to his fans, but also repeatedly answers questions from his followers in just-chatting Q&A sessions.
In other words: JugiPelaa, whose real name is Jukka Nyyssölä, has found his very own recipe for success. Several tens of thousands of people now follow the streamer on various channels, and the trend is rising. The streamer was also able to record another real increase by moving to his new adopted home of Malta. His girlfriend, who can be seen in the streams from time to time, has also followed him there.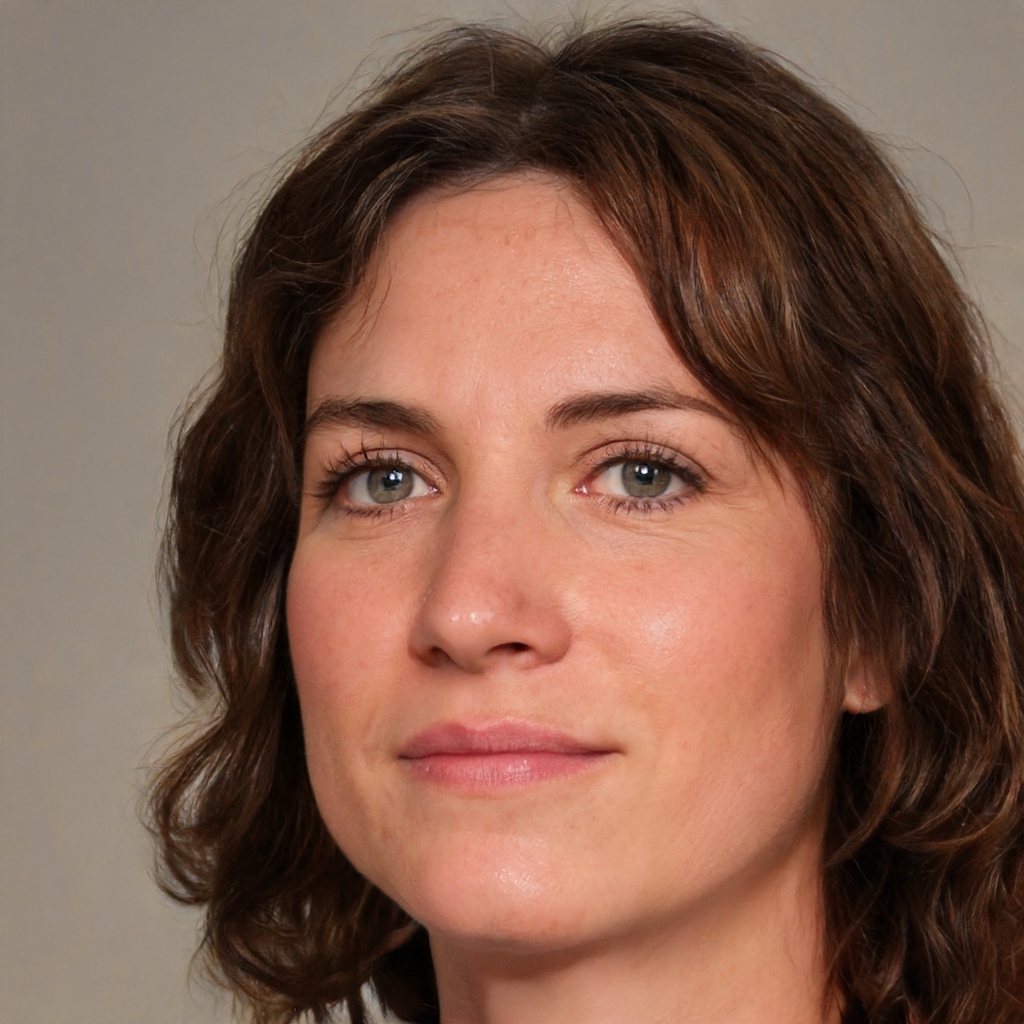 The most important facts in a nutshell:
JugiPelaa is a Finnish casino streamer who has now settled in Malta with his girlfriend
The Finn's real name is Jukka Nyyssölä, The streamer's age is unknown
In addition to his passion for slots and gaming machines, JugiPelaa also shows enthusiasm for shooters and other games
In addition to his digital career, the streamer also pursues a career in bodybuilding and proudly presents his body at various events
More than 75,000 people follow the influencer on Twitch.000 people on Twitch and over 26,000 followers on YouTube
General: JugiPelaa
Behind the well-known streamer name JugiPelaa hides the civil name Jukka Nyyssölä. As this already suggests, Jukka's roots are in Finland. However, the streamer has since turned his back on his old home country and decided to move to Malta. The streamer was followed by his girlfriend of many years, who is apparently ready to turn her own life upside down for the dream of her boyfriend. By all accounts, however, life is very good in Malta, and JugiPelaa does not give the impression that he is struggling through life at the moment.
However, the streamer has probably not created the greatest recognition value for himself through his place of residence. After all, Malta is now home to a large number of streamers from different nations. Instead, it's the impressive body that the Finn shapes several times a week in the gym. Power sports is the second great passion after streaming, although the latter by no means refers only to slots and gambling.
Jukka also enjoys playing various shooters and streams sessions of the game "Escape from Tarkov" more often, for example. In addition, the influencer likes to take a lot of time for his followers. Longer sessions in just-chatting over several hours are by no means an exception. Despite his great success as a streamer, Jukka continues to be very close to his fans – and that's exactly what goes down extremely well.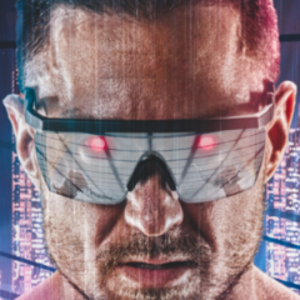 JugiPelaa

| | |
| --- | --- |
| Streamername: | JugiPelaa |
| Echter Name: | Jukka Nyyssölä |
| Herkunft: | Finnland |
| Geburtstag: | – |
| Wohnort: | Malta |
| Lieblingscasino: | Caxino |
| Lieblingsspiel: | Book of Ra 6 Deluxe |
| Höchster Gewinn: | 53.556,50 Euro |
| Geschätztes Vermögen: | – |
| Geschätzte Einnahmen: | – |
| Number of followers: | Twitch: 75,000, Twitter: 830, YouTube 26,000, Instagram: 15,000 |
JugiPelaa's favorite casino
If we had to pin Jukka down to a particular favorite casino, it would probably be Caxino's offering. However, JugiPelaa is not really committed to a favorite. Instead, the influencer streams his sessions over and over again from changing online casinos. In some cases, these are mainly Scandinavian or European providers that can be described as rather unknown in Germany.
However, some casinos also enjoy great popularity and prominence here. Below we have listed which of JugiPelaa's favorite casinos are also well known in Germany.
Wheelz
Wheelz is a prominent representative of the online gambling industry and can rely on a strong partner. David Hasselhoff has been promoting the company's offer for several years. Players here especially appreciate the strong welcome bonus. This one offers 20 free spins with no prior deposit and up to 300 euros as part of the first deposit into the player's account. The casino is licensed and regulated by the relevant authorities from Malta. The offer consists of numerous popular and well-known slots – as if painted for JugiPelaa.
Wildz
Also enormously popular with JugiPelaa is the Wildz online casino. As the name suggests, the provider advertises with an enormously wild slot offer. We can sign that as it is. This place is teeming with popular slot machines. There are more than 3,000 of them. New content is also added to the offering on a regular basis. Boredom is therefore a real foreign word. In addition, JugiPelaa and all other players can rely on a license from the Malta Lotteries and Gaming Authority. Likewise, a welcome bonus of up to 500 euros and 200 free spins beckons as part of the first deposit.
Rizk
JugiPelaa is also passionate about his enthusiasm for slot machines at the Rizk online casino. No wonder: With games like "Sweet Bonanza", "Gonzo's Quest Megaways" or "Immortal Romance", the provider exactly meets the taste of the streamer and numerous other players. Over the years, Rizk has turned out to be a reputable and, above all, player-friendly place to go. This offer is also licensed and regulated by the authorities from Malta.
Casumo
Casumo online casino is perhaps JugiPelaa's most prominent "darling". At least from a German perspective. Casumo has been on television in this country for many years with its advertising. With a strong gaming offer, attractive bonuses and fair treatment, the provider was able to win the favor of numerous players. New customers will receive a bonus of up to 500 euros and 120 free spins at the start. In addition, players can rely on the security of a Maltese license and enjoy the various awards won in recent years.
Caxino
Caxino Casino has now emerged as a bit of a real top favorite of the streamer. JugiPelaa appreciates here above all. The enormous selection of more than 3,000 games. These are provided by over 30 developers involved in the offer. Caxino also stands for a very international offer and also supports Jukka's native language, Finnish. In addition, a hefty welcome offer awaits all new players. With the first deposit up to 200 euros bonus are possible, upgraded by an additional 100 free spins.
JugiPelaa: Favorite games
The Finnish streamer star is similarly versatile as far as his choice of favorite casino is concerned. In fact, JugiPelaa not only streams slots and gambling games exclusively. Shooters or simple question rounds are also what the streamer can inspire his followers with. This mix is well received and has recently helped to significantly increase the number of followers.
However, it's no secret that gambling streams, in particular, paved the way for the influencer's success. Here we show you in more detail which games were played particularly often and with pleasure.
Book Of Ra 6 Deluxe
With "Book Of Ra 6 Deluxe" Jukka loves to dedicate himself to a real Novoline classic. The game is a successor to the popular "Book Of Ra Deluxe" and gives it noticeably more excitement by adding a sixth reel. The famous book scatter triggers the free spins. For the free games, one symbol is designated as a bonus symbol and can transform any position on the reels. The slot promises high voltage in every round. Many players will understand well why JugiPelaa is only too happy to play this title.
Fire Joker
A certain soft spot for classics can definitely be seen in the Finn's choice of games. Evidence of this is provided by the game "Fire Joker". This is a very traditional slot, but with modern elements. This is played on three reels with three rows. Especially the wild joker provides fiery winnings. And the streamer has already managed to score quite a few of them in this game.
Reactoonz
Modern video slots also play an important role in JugiPelaa's casino streams. Thus, the influencer usually spends several hours a week on the slot "Reactoonz" as well. This is one of the most colorful and wild slot games on the market. With winning combinations, multipliers can be increased here and rich total winnings can be booked. We can understand all too well that this entertaining slot is high on Jukka's popularity scale.
Legacy of Dead
The streamer also proves that JugiPelaa has a certain soft spot for the book slots with the game "Legacy of Dead". This one is strongly reminiscent of "Book Of Ra" in terms of the game mechanism and design. The free spins also run identically. Three temple scatters trigger the free spins, within which a bonus symbol is determined. At best, this turns all positions on the reels into the same winning symbol.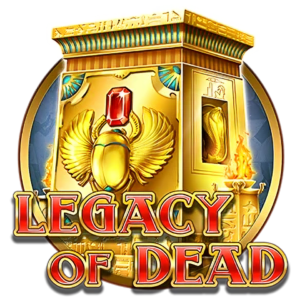 Visit casino to play Legacy of Dead
Who Wants To Be A Millionaire
"Who Wants To Be A Millionaire" is a Megaways slot that can provide maximum entertainment as such. JugiPelaa has also had some breathtaking rounds of play with this game. The developer Big Time Gaming has cleverly integrated elements of the popular TV series into the slot here and so players can rely on wild cards or even hedges in the form of free spins.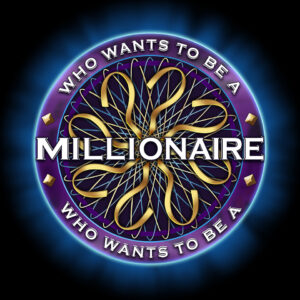 Visit casino to play Who Wants to be a Millionaire Megaways
JugiPelaa streaming times and channels
JugiPelaa originally worked as a developer before devoting himself entirely to the job of streamer. Streaming is now the Finn's main source of income and so he pursues this "work" like a real profession. In other words, the influencer's followers can look forward to new streams and videos on a daily basis.
For streaming, the influencer uses the Twitch platform. Here, followers can join in live during the game rounds. However, those who miss a stream can also access the clips and highlight videos afterwards via the Finn's YouTube channel.
How many times a day does JugiPelaa stream?
As a rule, JugiPelaa streams once or twice a day. However, the streams usually last several hours. Outside of streaming time, the influencer still has enough time to pursue other things, such as his passion for sports.
At what times does JugiPelaa stream?
"The Jugi" usually streams in the afternoon. Normally, the broadcasts start around 3 pm. These then extend over several hours and often end regularly at 1 am. However, these times should be considered somewhat flexible. If you don't want to miss a stream, you should take a look at Twitch's schedule for the next dates. It is quite common for the streamer to split his sessions between two seats. The first session then begins in the morning, and the continuation in the evening.
How long do casino streams from JugiPelaa last?
JugiPelaa is a full-time streamer who spends several hours a day in front of the camera. Influencers often take up to nine hours or more to do this. The streams start in the afternoon and usually run deep into the night. Thus, all regular working people also have the chance to watch the Finn's rounds after work.
In which categories does JugiPelaa stream on Twitch?
As mentioned earlier, the Finnish streaming star has grown primarily through gambling streams. However, Jukka does not spend his time exclusively on slot machines and online casinos. Again and again he also streams in categories like shooters and plays behind among others the game "Escape from Tarkov".
His followers also appreciate the regular activities in just-chatting. Here, the streamer devotes himself to the questions and conversations of the followers for several hours. This is not an insignificant aspect of his success, because it is precisely in these rounds that the Finn often shows himself to be very approachable and likeable.
Estimated assets and revenues
The Finnish streaming star is very much in the public eye. This doesn't just refer to his passion as a streamer. Jukka's private life is also repeatedly brought to the fore by himself on various channels. Very well in the background, on the other hand, the Influencer keeps his assets and income. Exact figures on this are not available.
However, it can be assumed that the Finn has made a considerable fortune in the meantime. Numerous cooperations with gambling providers are likely to have filled the coffers, as of course are the profits earned. Even if no exact details about the fortune are known, it is clear: JugiPelaa can make a living through streaming and pursue this passion as his main profession.
Social Media and JugiPelaa
To increase its visibility and present new content to followers, JugiPelaa is active on various networks. Of course, an absolute must for the streamer is the service of Twitch. In addition, the Finn is also active on Twitter, YouTube and Instagram. The streamer focuses primarily on Twitch and YouTube.
Twitch
Twitter
YouTube
Instagram
JugiPelaa on Twitch
Twitch is the platform with the greatest importance for JugiPelaa. Here, the Finnish streamer now gathers more than 75,000 followers who can enjoy new streams every day. The announcements of his slot streams usually attract several thousand followers at the same time. On Twitch, he then continuously offers them good humor, spectacular game rounds and, of course, really strong winnings here and there for several hours.
It's impressive to see how the channel on Twitch has developed over the past few months. The last 10,000 followers were added in record time of just a few weeks, and the trend is still rising. However, it is unclear how Twitch's possible gambling ban will affect its activities and its channel.
JugiPelaa on Twitter
Jukka Nyyssölä is also active on Twitter, although this platform brings a subordinate value. Only a little more than 800 followers follow the streamer here. No wonder: A lot of current content from streaming cannot be found here. Instead, "June" also devotes himself to other things here or simply shares comments from other Twitter users.
The Finn has been active on Twitch since 2017. In his bio, he describes himself as a "Twitch partner, bodybuilder, media person, entrepreneur."
Jukka Nyyssölä on YouTube
The Finn has been active on YouTube with his channel Jukka Nyyssölä since 2014. Meanwhile, the videos of the influencer have already collected more than three million views, the most popular clips come to several hundred thousand views. Again, it is striking that the streamer stays true to its Finnish roots. The videos are almost without exception described in Finnish.
Moreover, it is interesting to know that YouTube is not only home to videos of the gambling streams. Instead, the influencer also provides his fans with videos from his private life or his passion for fitness.
Jukka Nyyssölä (jukkanyyssola) on Instagram
Under the nickname jukkanyyssola, the Finnish streaming star is also active on Instagram. Meanwhile, more than 15,000 people follow the influencer here. Even in this network, Jukka does not show himself exclusively from the side of the successful streamers. His fans can also get a glimpse of his private life here or watch the streamer during some training sessions. The Instagram stories that Jukka shares with his fans on a daily basis also usually generate a lot of excitement.
More business from JugiPelaa
Besides streaming, JugiPelaa has other fields of activity that generate revenue. For example, the streamer runs its own website with tips and bonus information for casino players. Here, his fans can get authentic "tricks" and learn what bonuses are particularly lucrative in different casinos.
In addition, the streamer is very involved in fitness. He pursues this passion not only on a hobby basis, but on a competition level. The Finn has already won prizes and awards in various competitions. A true multi-talent, in other words.
Private life
Although JugiPelaa shares comparatively much of his private life with the public, not everything is known. In fact, followers learn relatively little about the Finn. The age can only be estimated, but this should be no more than mid-30s. In turn, it is known that Jukka has a soft spot for fast cars, sports and, of course, his girlfriend. The latter can be seen in the streams every now and then, if mostly only in the form of a short guest appearance. Nevertheless, these impressions show that his "better half" obviously supports Jukka intensively in his career.
Controversies & Criticism
Many streamers choose a loud and flashy option on their way to more prominence. "The Jugi" has decided to go in a different direction. In general, this is a very down-to-earth streamer who has also been able to keep his career free of scandals and controversies so far. Since the stakes are rather average, Jukka, for example, does not face accusations of fake streaming. Instead, this one enjoys a reputation as an authentic, honest and very entertaining streamer.
Relevant articles: