Tyceno – Casino Streamer
Tyceno ist ein interessanter Casino-Streamer, der sich in seinen Live-Übertragungen überwiegend abwechslungsreichen Spielautomaten zuwendet. Bei Tyceno könnt ihr nahezu täglich spannende Livestreams erleben und dabei zuschauen, wie er unterschiedliche Slots probiert. Dabei konnten wir in der Vergangenheit bereits feststellen, dass Tyceno echte Einsätze platziert, was auch unter seinen Zuschauern gut ankommt. Wir haben Tyceno und seine Social-Media-Kanäle genauer untersucht und möchten euch an dieser Stelle alle interessanten Informationen präsentieren.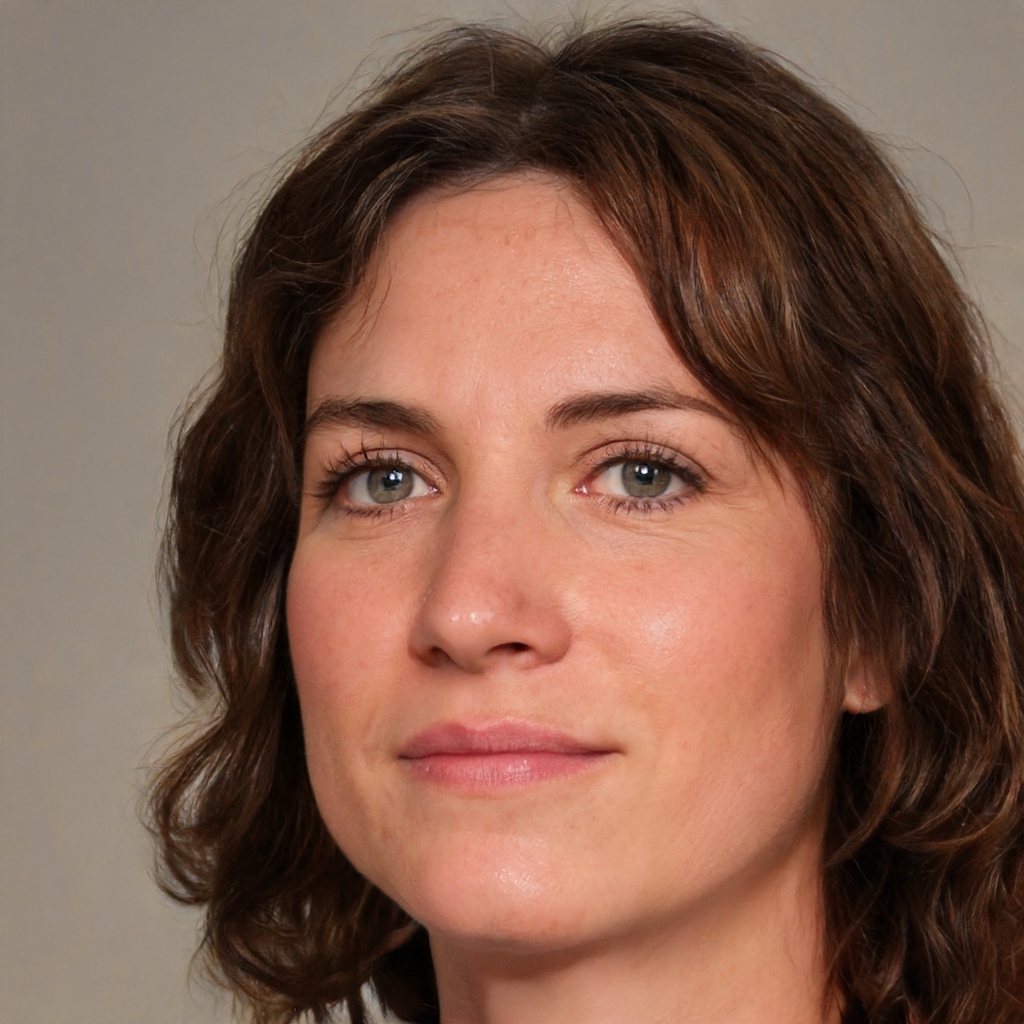 Das Wichtigste in Kürze:
Tyceno spielt überwiegend Slots, die sich aus unterschiedlichen Themengebieten zusammensetzen.
Als Plattform nutzt Tyceno besonders häufig das Stake Casino.
Tyceno platziert ausschließlich echte Einsätze und sorgt für eine gute Transparenz.
In der Kommentarfunktion sowie im Chat kommuniziert er häufig mit seinen Zuschauern.
Er gehört zu den aufstrebenden Streamern, die ihr auch zukünftig auf dem Zettel haben solltet.
General: Tyceno
Tyceno streams regularly on Twitch and delights its viewers with many varied slot games. Many different slots with interesting features and exciting bonus functions are covered. For his streams, he relies mostly on Stake Casino. In our opinion, this is also quite understandable, as this provider convinces with a large selection of slots and also provides particularly lucrative bonus promotions at regular intervals.
In addition, he always attaches great importance to communication with his viewers. He responds to numerous comments and messages, so followers can very well participate in his livestreams. He also attaches great importance to a friendly approach and also provides a lot of important information about the specifics of each slot game.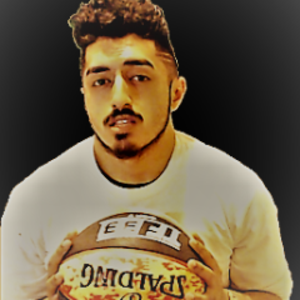 Tyceno

| | |
| --- | --- |
| Streamer Name: | Tyceno |
| Echter Name: | Sharaz Aslam Read |
| Herkunft: | Neuseeland |
| Geburtstag: | – |
| Wohnort: | Auckland, Neuseeland |
| Lieblingscasino: | Stake |
| Lieblingsspiel: | Fruit Party, Sweet Bonanza, Sugar Rush |
| Höchster Gewinn: | – |
| Geschätztes Vermögen_ | – |
| Geschätzte Einnahmen: | – |
| Number of followers: | Twitch: 640,000,Youtube: 1 million, Instagram: 68,000, Twitter: 270,000 |
Tyceno's favorite casino
As a viewer, you have the opportunity to follow Tyceno directly in the livestream on Twitch day after day. In this context, the question naturally also arises as to which casino he actually uses exactly. We have therefore dared to take a closer look at Tyceno's casino platforms for you.
Stake
Through our experience so far, we have been able to see that Tyceno relies mostly on Stake for its streams. This is a first-class online casino, which can inspire with an ingenious selection of varied games. We could already see that Stake's portfolio is primarily composed of exciting slot machines from many well-known providers. Here you can also bet on several slot games from NetEnt, Pragmatic Play or Amatic, for example. The range of slot machines at Stake Casino is also characterized by many popular titles. These include Buffalo King, The Dog House Megaways and Money Train 3, for example.
Besides the different slots, however, Stake Casino also offers an appealing selection of different table games. Here you can be inspired by roulette, blackjack and baccarat, among others. These games are of course also available in the Live Casino at Stake. There you have the opportunity to hand over significantly higher sums and thus enjoy an exciting gaming experience.
Among the payment methods, Stake provides you with numerous cryptocurrencies. Anyway, we could already see that besides Tyceno, many other streamers also rely on this provider. By the way, you can also register as a German customer at Stake Casino without any problems. Since this provider does not have the German license for casino games, you can access not only slots, but also table games, jackpots, as well as the entire Live Casino section.
Tyceno favorite games
Through our previous experience report, we could already see that Tyceno mainly focuses on different slot machines in its livestreams. The range of topics is absolutely diverse, so there will certainly never be a dull moment during the live broadcasts. In this section, we would now like to show you which slots are particularly common in Twitch livestreams.
Fruit Party
Fruit Party is an exciting slot from Pragmatic Play, which is built according to the well-known Cluster Payout pattern. It is also a classic fruit slot machine, but it can definitely convince with many special features. Bets at Fruit Party can be placed for as little as 0.20 euros. With a payout ratio of 96.47%, Fruit Party can also boast a good value.
Fruit Party is also a slot machine with a comparatively high volatility. In return, however, you have the possibility to achieve very attractive winnings within the freespins. If the scatter symbol in Fruit Party appears at least three times in a round, 10 free spins will be activated for you. Moreover, Fruit Party even offers you the possibility to greatly increase your winnings through a multiplier. This will give you a total of 256 times the winnings.
Gates of Olympus
Gates of Olympus is another slot with the Cluster Payout pattern, which perfectly captures the theme of Greek mythology. The ingenious graphics as well as the harmonious background music make Gates of Olympus an excellent gaming experience. The overall payout percentage of Gates of Olympus is 96.5%, which is an appealing value in any case. If you also want to play Gates of Olympus at the casino, a bet of at least 0.20 euros is required from you.
This slot game doesn't have a built-in jackpot, but you can play for big wins within the free spins. The Greek father of the gods, Zeus, clearly comes to the fore. This is the wild symbol. If this symbol appears at least four times on the game field, you will subsequently receive 15 free spins. If you haven't played Gates of Olympus online yet, we also recommend connecting the free demo mode. This way you can get to know the game in detail and learn all the important details without any risk.
Sweet Bonanza
Sweet Bonanza is another slot that is particularly frequent in Tyceno's casino streams on Twitch. This is a slot machine that has high volatility, but offers the chance to win fantastic casino winnings. You can choose your bets on this Pragmatic Play slot from an amount of 0.20 euros per spin.
With the big lollipop, Sweet Bonanza gives you the opportunity to unlock the special bonus feature of the machine. If this symbol appears in Sweet Bonanza a total of four times in a round, 10 free spins will be triggered for you, which can bring you especially trial days. Also within the Free Spins you have the possibility to increase the number of Free Spins again, provided that the lollipop appears again in the required number.
Sugar Rush
Sugar Rush is another slot from Pragmatic Play, which is particularly common in Twitch livestreams by Tyceno. This slot is built with a classic 7 x 7 playing field and offers you the chance to win lucrative casino winnings. The payout ratio of 96.5% also offers an appealing value at Sugar Rush. Participation in this slot game is possible from 0.20 euros per round. On the other hand, you can also bet up to 100 Euros on Sugar Rush. Therefore, we can also recommend this slot especially for high rollers.
In addition, Sugar Rush has a special multiplier that can give you a total of 128 times your previous bet as a win. In addition, Sugar Rush even offers you the possibility of additional winnings within the Free Spins. For this, it is necessary that the scatter symbol appears at least three times in a round. However, a total of up to 7 scatter symbols can appear on a spin in Sugar Rush. This also determines the number of free spins activated.
Tyceno streaming times and channels
If you don't want to miss Tyceno's exciting live action, be sure to keep an eye on his Twitch channel. In this context, our experience so far has shown that the streams take place almost daily and not infrequently last for several hours. However, the schedule on his Twitch channel is filled only very irregularly. However, if you sit down in front of your computer in the late evening hours, you will certainly have a good chance of catching the respective livestream right at the start. In addition to Twitch, however, Tyceno is also active on its other social media platforms. If you don't want to miss any exciting information and breaking news about Tyceno, be sure to keep an eye on its channels on the following platforms.
Twitch
YouTube
Instagram
Twitter
Estimated revenues and assets
Unfortunately, nothing further is disclosed about Tyceno's exact revenues. However, it can be assumed that he is already able to make a living from the casino streams. In this context, of course, it is also worth mentioning affiliate links that regularly appear under his videos. This allows him to generate revenue, provided that a viewer registers through his link and subsequently makes a deposit with the corresponding provider.
Social media and Tyceno
For Tyceno's exciting casino streams, his Twitch channel is of course always the first choice. Here you will regularly have the opportunity to watch live broadcasts and experience many exciting slot machines. However, he also has profiles on many other social media platforms. For this reason, we would now like to give you a detailed overview and show you what you can expect on its various channels.
Tyceno on Twitch
On Twitch you have the opportunity to watch Tyceno's casino streams almost every day. You can also reach his Twitch channel under the name Tyceno. He currently has over 640,000 subscribers on this platform. The streams from Tyceno regularly provide the best entertainment. We could also see that he puts a lot of emphasis on interaction with his viewers. At this point, however, we would also like to point out that not only casino streams are broadcast on Twitch. In addition, you also have the possibility to watch numerous Gaming videos or basketball clips.
Tyceno on YouTube
On YouTube, Tyceno is also a very big deal. In fact, he has more than 1 million subscribers on this social media platform. However, we could tell that his YouTube channel is mostly about Gaming videos. The game NBA 2K has helped him gain great popularity in the process. Highlights from casino streams, on the other hand, go down a bit. Therefore, you are definitely better off on Twitch if you are primarily interested in the casino streams. If you still want to check out this profile, you can find his channel under the name Tyceno.
Tyceno on Instagram
On Instagram, Tyceno has more than 68,000 subscribers. However, Tyceno has only made just over 10 posts on his Instagram profile so far. Nevertheless, you regularly have the opportunity to gain private insights on Instagram. Here, for example, he publishes photos with his cars or even with his girlfriend. But most of Instagram is also about the basketball Gaming videos. Casino content, on the other hand, is extremely rare.
Tyceno on Twitter
On Twitter, he is followed by a total of over 270,000 subscribers. The number of his posts is also significantly higher on Twitter than on Instagram. However, the content is similar between the two platforms. On Twitter, too, you have the opportunity to see more private photos and, in some cases, shorter clips from his private life. Shots with his partner, girlfriend or even pictures from various outings are regularly posted on Tyceno's Twitter channel.
Other businesses from Tyceno
Nothing specific is known about further business or even additional revenue from Tyceno. However, since he also devotes himself to Gaming with various basketball games in addition to casino streams, we strongly assume that he will be able to earn some amounts at this point as well. However, no precise figures have been published on this. Otherwise, he is fully focused on maintaining his other social media profiles.
Private life
In his private life, Tyceno plays a lot of sports, preferring to play basketball with his friends. Pictures of his life partner are also always on his Instagram and Twitter. In addition, he also seems to have taken a liking to video games. On his various profiles you can regularly see excerpts from his activities as a gamer. In addition, pictures of his cars are frequently published, which leads us to believe that he has already built up a corresponding fortune.
Controversies & Criticism
We are not aware of any scandals or other controversies. However, we can state at this point that Tyceno plays with real money at the online casino and does not make fake bets or sponsored posts. For this reason, his viewers can also identify with him perfectly. Both smaller sums and higher amounts are wagered in his streams. Thus, beginners and professionals can certainly get their money's worth through the casino streams on Twitch. Also in general we could get to know him in his streams as extremely likeable. Therefore, we definitely recommend you to check out his streams once in a while if you are interested in diversified slot machines.
Relevant articles: