Curaçao Casinos 2022
In the meantime, numerous online casinos hold a Curaçao license. We show and explain what makes a casino with a Curaçao license stand out from other casinos and which casinos are currently the best. We place great importance on a transparent evaluation.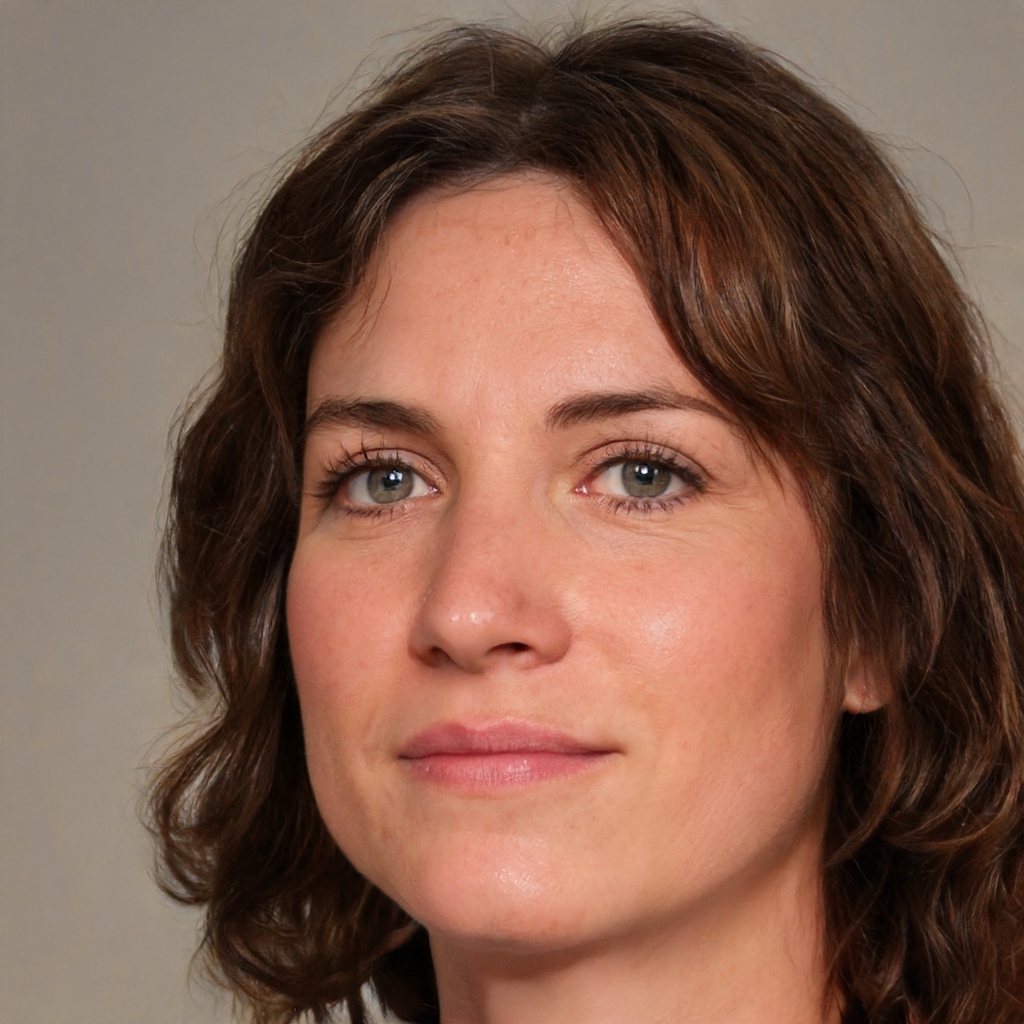 Why trust us?
We work according to transparent editorial guidelines and disclose our testing methods as well as funding. This article may contain links to our partners, but this does not influence our objective view in any way.
Best Curaçao Casinos
Our Curaçao Casino Test Winner: Bets.io
Our first-placed casino – Bets.io – is a reputable Curaçao casino where real casino feeling and real gaming fun await you. Although the slot machines/slots are at the top of the list in the casino with about 3,000 pieces, it has a lot more to offer. There are also numerous exciting jackpot games, table and card games of all kinds and an extensive live casino area.
Bets.io is a pure cryptocasino. Therefore, only cryptos like Bitcoin, Ethereum or Dogecoin are available for your deposit and withdrawal, which work easily and quickly. You can have your winnings transferred to your wallet within minutes or even seconds.
When it comes to security at Bets.io Casino, we can also rate Bets.io positively. In addition to the Curaçao license (license number 152125), you can also set up 2-factor authentication in your private player account and set limits via customer support. In addition to this, the casino's website also has secure SSL encryption (TLS1.3, SSL).
Up to 20% cashback per day
Bets.io review
Online Casinos With Curaçao License: Advantages and Disadvantages
An online casino with Curaçao gambling license has not only advantages, but also certain disadvantages. We have summarized them for you and go into the most important ones in more detail:
Advantages
Cryptocurrency is accepted
No 1.000 Euro deposit limit
No OASIS lock file
Your personal data remains only with the casino provider
No 1 Euro limit per game round
No waiting time between spins and game change
You can play multiple games at the same time
Larger game selection (slots, table games, card games, etc.)
Live casino available
Higher bonus / more bonus offers
Exciting jackpot games
Autoplay available
Disadvantages
Not so strictly regulated
You have to keep track of your own expenses
Partially no limit setting possible
Possibly no German customer service
Advantage1: Cryptocurrencies are accepted
In a Curaçao casino, you can also pay with cryptocurrencies of all kinds. This is not possible in a casino with a German license. This way you are more anonymous when paying and the process is also far less complicated and faster compared to FIAT currency.
Advantage 2: No system lock in all casinos
In a Curaçao casino there is also no external system lock like in an online casino from Germany, which is bound to the OASIS lock file. If you are on the blacklist, you will not be able to play at any German casino because your registration will already be rejected. This cannot happen to you in a Curaçao casino, as there are no blocking systems or files.
Advantage 3: No deposit limit and no betting limit
Another pleasant news is the non-existent betting limits per game round. In an online casino from Germany, the betting limit per round is set at 1 euro and you cannot deposit more than 1,000 euros. These two limits do not apply in a Curaçao online casino. However, some casinos allow you to set various limits yourself in your user settings, should you want to have a limit after all.
Disadvantage 1: You have to keep track of your expenses yourself
In a casino with a German or another EU license (e.g.: Malta) you are bound to various limits. We have already gone into this in the benefits. However, this personal responsibility can also be a disadvantage if you don't keep track of your expenses.
Disadvantage 2: No German customer service
It is also possible that the Curaçao online casino you have selected does not have a German customer support live chat or via email. Here, a problem or question could then lead to communication problems. While support staff often use a translator, it could still be a problem if you are not proficient enough in English.
Our Criteria
The entire team of experts at Kryptocasinos.com takes great care in all casino research not to recommend any dubious or unlicensed online casinos to you. That's why we take a close look at all the casinos from our top list and check all the areas that are important for your gambling. That is, in addition to security, also the deposit and withdrawal, the entire game offer as well as mobile availability and customer service.
When it comes to security and reliability in an online casino, we take our work very seriously and scrupulously check whether Curaçao Casino delivers what it promises or claims. We never recommend a casino with a bad reputation.
Curaçao Licensing System
The small Caribbean nation of Curaçao has become a safe haven for online gambling operators over the past years and decades. The Curaçao eGaming Authority is also one of the oldest licensors. The regulatory authority has been present on the market and issuing gaming licenses since 1996.
Although the island is located in the Caribbean, it belongs to the Kingdom of the Netherlands. It should be noted that the license is not an EU license (such as Schleswig-Holstein or Malta), nevertheless, the European guidelines are followed. A big advantage of an online casino with a Curaçao license is that the regulatory authority on the Caribbean island also operates according to strict rules, but not as restrictive as the German licensor, for example.
Recently, it has been leaked in the industry that there will be changes in the regulations of a Curaçao license. To be more precise, there is talk of a new licensing system with a master license and sub-licenses or sub-sub-licenses. The question, however, is what this new system will look like and what new casino rules it will entail. We will keep you updated on this!
Curaçao License Requirements
As with any other gambling license, the casino is subject to certain conditions that must be met. Otherwise, the gambling license would be revoked.
The following points must be met by a casino to get a license:
Data protection must be complied with and kept up to date
The casino website must be secure from hacker attacks (SSL encryption)
Win and payout ratios (RTP) must be displayed with the games
A fair game of chance must be guaranteed
Curaçao Master Licenses
There is a big difference in the Curaçao licenses. There is a master license and a sublicense. The biggest difference between the two is that an operator with a master license is allowed to sublicense other casinos as well.
Of course, the government of the Caribbean island of Curaçao does not directly license a casino, but the Ministry of Justice of Curaçao issues master licenses. So far, however, there are only 4 operators or companies that are in possession of a master license:
| Logo | Name | Master license number |
| --- | --- | --- |
| | Antillephone N.V. | License number 8048/JAZ |
| | Cyberluck Curaçao N.V. / Curaçao eGaming | License number 1668/JAZ |
| | Gaming Curaçao N.V. | License number 365/JAZ |
| | Curaçao Interactive Licensing N.V (CIL) | License number 5536/JAZ |
Types of Curaçao gambling license
But what is a master license? If you are in possession of a master license, you have the right to establish and operate an online casino website under the courts of Curaçao. As mentioned above, with a master license you can also grant/sell sublicenses to third parties. This is not possible with a sublicense or sublicense.
Antillephone N.V.
The Curaçao Antillephone (N.V. 8048/JAZ) is a master licensed operator. What makes Curaçao Antillephone special is that it was the first licensed operator in Curaçao's gambling jurisdiction to work with cryptocurrencies. So, if an online casino accepts cryptocurrency as a payment method, it is very likely to be a casino with gambling license from Curaçao Antillephone N.V.
Curaçao eGaming / Cyberluck Curaçao N.V.
Since its establishment in 1998, Curaçao eGaming, as the holder of a master license, also grants sublicenses to online casinos and also to betting providers and bookmakers. Therefore, the logo of Curaçao eGaming can be seen very often in numerous online casinos.
Gaming Curaçao N.V.
The mast test license of Gaming Curaçao N.V. has also been in existence since 1998. This has now also licensed numerous online casinos. A few of our top casinos – such as our test winner Bets.io, Justbit or LuckyDays Casino – have also been licensed by Gaming Curaçao N.V..
Curaçao Interactive Licensing N.V.
The last master license holder in the group is Curaçao Interactive Licensing N.V. – known as CIL for short. Curaçao Interactive Licensing N.V. was founded in 2001, but is rather insignificant. Relatively little is also known about the CIL and there is no website for it. The fact that it is so difficult to find out information about the master license holder makes us doubtful, which is why we do not list any of their casinos.
Security in Curaçao Casinos
Your concern that an online casino with a Curaçao license might be untrustworthy or even dubious is unjustified. On the one hand, we take great care in our recommendations to only recommend reputable providers, on the other hand, Curaçao casinos also offer similarly high security standards as casinos with an MGA license from Malta.
Moreover, it is not simply dismissed once you have the gambling license. Casinos using the licensing authority in Curaçao must undergo continuous audits to ensure that they comply with the laws of Curaçao. If the casino becomes conspicuous, does not comply with the specified conditions and rules, the gambling license would be immediately withdrawn.
Therefore, when asking whether an online casino is safe and reputable, it is essential to take a look at the entire offer. We take a close look at the terms and conditions, privacy policy, bonus conditions, the payment options offered and also the customer service of the online casinos and present you with our honest and neutral conclusion.
Curaçao Casinos: Game Selection
Curaçao casinos also offer the popular live games and jackpot games compared to EU casinos. In an online casino with Live Casino you play via live stream or video streaming against real and professional dealers and croupiers and not against the PC. In this variant of the game you can also chat with the staff and, in a way, you will be virtually transported to the casino.
As already mentioned, there are also jackpot games at Curaçao Casino. In such a progressive jackpot game, a portion of your bet is forked out and added to the jackpot. Thus, the jackpot amount continues to grow with each game and also reaches enormous winning amounts very quickly. Such gambling is also strictly prohibited in casinos with a German or EU license.
Basically, however, the selection of games and also of game manufacturers (software providers) is different in every Curaçao casino. However, you will find the following categories in each of our top Curaçao casinos:
Slot machines / Slots
Table and card games
Other eg: Bingo or scratch cards
Live casino
Jackpot games
sports betting
Tip
If you are going to an online casino for the first time and would like to read a bit more about the individual casino games, we can recommend our article on online casino games.
Tips for Problems in Casinos With Curaçao Gambling License
In case of any problem at your Curaçao online casino, we recommend that you contact the casino's live chat in the first place. In most cases, this person is available around the clock and will help you with words and deeds – no matter if you have a question or a technical problem.
If there are any problems with your winnings payout, you can also contact the licensing authority as an impartial mediator in the strictest case. By the way, the same applies to conspicuous or dubious behavior in the online casino. If you notice something or want to report an incident, you can contact the regulatory authority by phone, mail or e-mail.
Curaçao Vs. Malta – Differences and Similarities
Wondering how the Curaçao license is the better EU license compared to the Malta license? The biggest difference – which is also the most important to most players – is probably the anonymous payment with cryptocurrency. The player is concerned about privacy and that the data remains only with the casino. When paying with cryptocurrency at Curaçao Casino, you are more anonymous than with traditional FIAT currency such as bank transfer or credit card.
In an online casino with a gambling license from Malta, payment with Bitcoin, Ethereum or Litecoin is not possible. In a German online casino, your data may also be forwarded to the SCHUFA.
While there are also a few similarities between the two licensors, a casino with a Maltese gambling license is more strictly regulated in the details.
To name a few similarities of the casinos:
Live casino is available
Jackpot games are available
No 1 euro limit
No lock file
U-18 Player Protection
Curaçao Casinos: Gambling (Almost) Without Limits
So let's summarize. A casino with a Curaçao license must abide by requirements and rules just like a casino with any other gambling license. Also in a Curaçao casino here plays the security, fairness and player protection a big role. However, if you are longing for a gambling provider that offers you more ownership or accepts cryptocurrency as a payment method, Curaçao Casino is the place to be.
Especially in terms of security, there are no major differences to other licensors such as MGA Malta and UK Gambling Commission. In the Curaçao online casinos that we have presented and tested, the customer service is also very good. We have also summarized all information about the bonus offers in detail. Especially high rollers will get their money's worth in one of the presented Curaçao casinos, thanks to omitted limits.
So if you have your gaming budget under control, you should take a closer look at our Curaçao online casinos as well as our best list and especially our casino test winners.
FAQ