What is the KYC process? Know Your Customer explained
In allen Online Casinos gehört das KYC-Verfahren mittlerweile dazu. Es wurde extra dafür entwickelt, um einfach und schnell die Identität der Kunden zu überprüfen, um ein hohes Maß an Sicherheit zu gewährleisten und gegen Betrug und Geldwäsche vorzugehen. Wir erklären hier, was genau es mit dem KYC-Verfahren auf sich hat, wie es abläuft, wo es verpflichtend ist und was es sonst noch zu beachten gibt.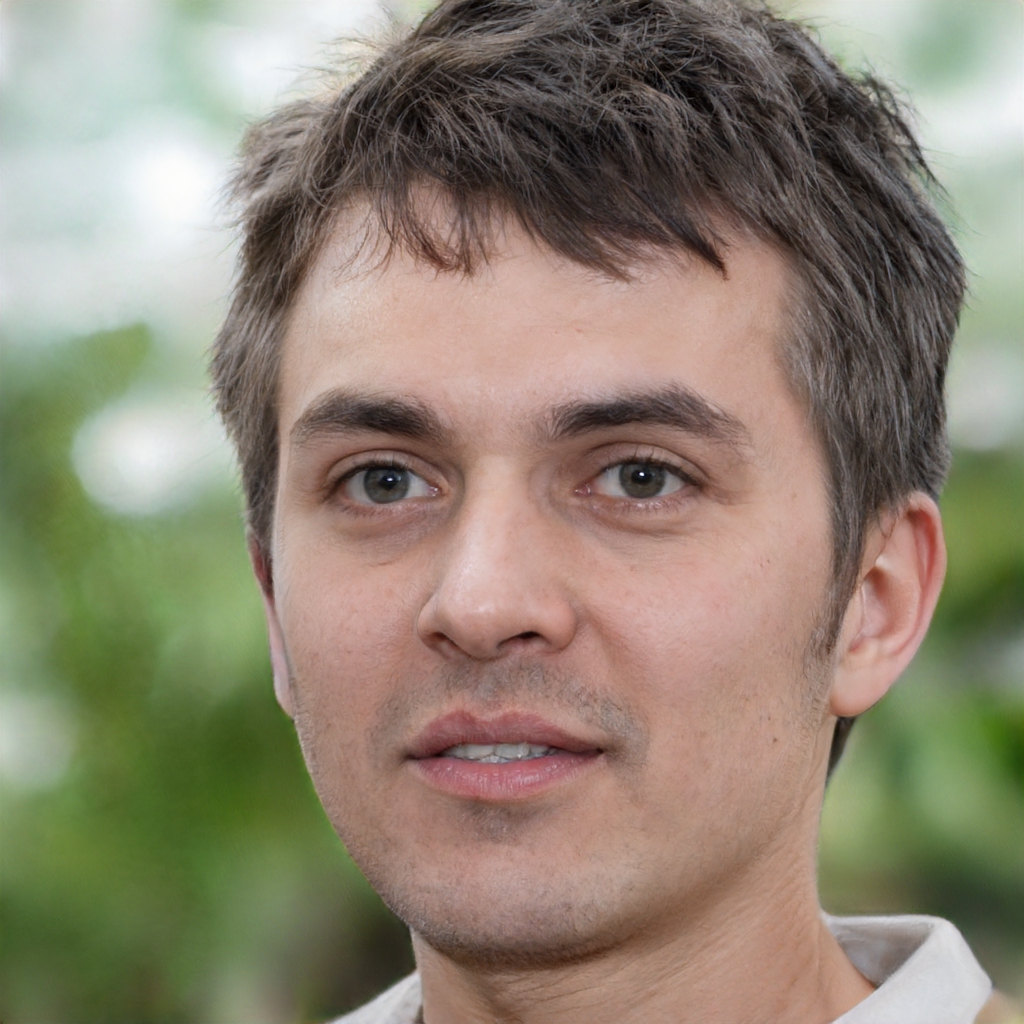 Das Wichtigste in Kürze
KYC-Verfahren in deutschen Casinos verpflichtend
Dient zur Geldwäscheprävention
Zur einwandfreien Identifizierung der Kunden gedacht
Dokumente wie Ausweiskopien und Adressnachweise nötig
Online Casinos aus Curaçao gehen teilweise ohne KYC-Verfahren einher
What is KYC?
KYC is short for Know Your Customer, which means "know your customer." The process is important for companies to verify the identity of customers. The identity of customers must be verified by some companies in accordance with legal requirements and applicable regulations and laws in Germany.
In Internet business, such as online casinos, this is necessary to combat online fraud and money laundering. Reputable companies therefore rely on the KYC procedure. It is even considered a legal requirement to verify identity.
Mainly relevant are the review processes in the finance and banking area. But the insurance, real estate, casino and crypto sectors are also inconceivable without the KYC process. Thanks to the KYC procedure, it is also possible to check the identity of customers remotely.
Legal aspects of the Know-Your-Customer procedure
The Know-Your-Customer procedure was created so that companies can directly check with which persons they enter into business relationships. It is designed to prevent or at least reduce money laundering.
The article 8 of the 3. EU Money Laundering Directive as well as the Money Laundering Act and the 4th EU Money Laundering Directive form the legal basis of the KYC process. These legal bases, together with the UK Modern Slavery Act, the UK Bribery Act and the Financial Action Task Force, form the EU guidelines for the KYC process.
KYC procedure in online casinos: How does it work?
The KYC process is used to securely and reliably identify and verify the identity of providers' customers. For this purpose, various checks of different documents must be carried out.
The procedure is used to check whether the customer is really who he claims to be. If the test has been successfully completed, customers can receive services. There are several methods that are relevant for testing. However, not all procedures meet the legal requirements.
Therefore, when the KYC procedure is due, you must submit the relevant documents so that the online provider can check your data. If the test is satisfactory, you can start using the services immediately.
Possible documents you need to have ready
There are different regulatory bodies that have different requirements for the Know-Your-Customer process. Possible documents you need to send in may include:
ID card
Driving license
Proof of address (for example utility bill)
Ultimately, testing can be done both online and on-site at a company. If you want to open an account online and there is a local bank, you could also go to the local branch to prove your identity. There are a total of 3 steps in the Know Your Company process that different providers must follow:
Step 1: Establish the identity of the customer beyond doubt
In the first step, the company has the task of establishing beyond doubt the identity of the customer. Is the person really the one who belongs to the identity documents? Among other things, this checks whether the stored data belong to the data of the verification documents.
That is why it is so important that you really provide the correct data when registering at the selected online casino. If the identity check is pending and there are inconsistencies, a possible payout is delayed or even fails altogether.
Step 2: Understand the customer's activities, whether they are legitimate.
The employees in the online casinos are trained and have to find out if the customer is a fraudster and money launderer, or if the activities are legitimate. This is no easy feat, as criminals are also becoming increasingly inventive.
Step 3: Assess money laundering risks in connection with the customer
Employees of online casinos must be able to assess the customer's money laundering risk. If the customer has never been conspicuous anywhere before and the data match, no one needs to worry about this aspect. The money laundering risk in this case is considered to be quite low.
When is KYC mandatory in casinos?
If it is an online casino licensed in Germany, you can assume that the KYC procedure must be carried out. In addition, some licensors now require the KYC process. However, depending on where the casino is located, it may also be required by law.
Online casinos with a license from the Malta Gaming Authority are particularly strict. Once the winning amount is over 2,300 euros, there will be a message regarding the KYC procedure from the online casino.
If you want to play at an online casino without KYC obligation, you would have to look for a provider with a license from Curaçao. Online casinos with this license are not bound to any particularly strict requirements and do not have to start data matching. Moreover, you can often make payment transactions with cryptocurrencies there as well.
Data protection in casinos: What happens to the documents?
Data protection is a top priority in reputable online casinos. Among other things, personal data is transmitted via state-of-the-art and common SSL procedures. This prevents access by third parties.
Players' documents are kept in a secure database. No third party has access to it either. The licensing authorities pay close attention to whether the online casinos really comply with this factor.
So you don't have to worry about your data falling into the wrong hands. This is ensured by the strict regulations regarding data protection imposed by the authorities.
Where else does the KYC process take place?
Customer identification via the Internet is used in many different online areas. Among other things, the process has become indispensable in the financial sector. If an account is to be opened, identification must take place before the account can be opened.
Likewise, the KYC process is commonplace in real estate, insurance and cryptocurrency trading. So there are a lot of areas that companies need to look at up front before any business relationships can happen.
Is it possible to bypass the KYC procedure?
In an online casino, which comes with strict regulations, bypassing the KYC procedure is hardly possible. You are obliged to carry out the process. However, there are also providers that do not require verification.
Online casinos with a Curaçao license are among the providers that can go along with KYC process without the verification procedure. In online casinos with a German license, on the other hand, circumvention is not possible.
If you choose an online casino without a KYC procedure, you only need to register:
Valid mail address
Username
Password
Now you can already send the registration. In the next moment there will be a registration email for you, which you still have to confirm. You can start playing right away.
However, the age of the players must be verified. Often, such online casinos rely on the payment service Trustly. With the deposit or withdrawal via Trustly, in principle, the age of the player is verified. Thanks to the payment method, there is no need for lengthy registration processes.
Advantages & Disadvantages
For the authorities and the companies, the KYC procedure brings some advantages. In this way, it is possible to perform a proper identification. Protection against money laundering is also minimized. It also ensures that players really are at least 18 years old.
Players, on the other hand, usually see only disadvantages. After all, it is a time-consuming process. This means that players have to expect waiting times before they can play or receive a payout. In addition, sensitive data must be transmitted, which is also not welcome.
Advantages
Flawless identification of the identity of the customer
Ensuring that the customer is really who they say they are
Protection against money laundering and fraud
Verification of the age of the players
High data protection guaranteed
Disadvantages
Lengthy procedure
Transmission of sensitive data
Conclusion: Time-consuming, but safe
The KYC procedure in online casinos brings the provider a plus in security. After all, players are closely vetted, so criminal activity is greatly reduced. However, it is quite time-consuming, which discourages players. The specification and transmission of sensitive data and documents is also not necessarily met with approval by many people. Ultimately, however, the data is transferred securely via an SSL connection. The documents are also stored securely.
However, those who do not feel like going through the KYC procedure could opt for online casinos with a license from Curaçao. The licensing authority does not specify a KYC procedure, so the registration process is handled so easily and quickly. No sensitive data need to be provided. However, an identity check is not normally dispensed with entirely. Among other things, verification via Trustly is possible, as this is how age matching takes place. Thus, every player has the choice and can decide whether to play in an online casino with or without KYC procedures.
Frequently asked questions and answers about KYC
What is the KYC process needed for in casinos?
The KYC procedure is required in casinos for the verification and identification of the customer. Customer data is matched to prevent criminal activity such as money laundering.
What documents are required for the Know-Your-Customer process?
In order to perform the Know-Your-Customer procedure, various documents such as identification and proof of address must be submitted. From the casino there is an info about the required documents to be submitted.
Why does the casino want a utility bill from me?
The casino will need a point of use invoice from you to make sure that you are actually present at the address. This is to prevent fraud and money laundering.
Does KYC slow down the payout?
It depends on when the KYC procedure is performed. In some casinos you can play only after going through the KYC procedure, so there is no delay in case of a withdrawal. However, if it is a casino with an EU license, for example, which only has to carry out the KYC procedure from a certain payout amount, it will naturally take longer for the payout to reach you.
Are there casinos without KYC?
There are also casinos without KYC. Online casinos without an EU license are partly not bound to this or the KYC procedure only has to be carried out from a certain payout amount. If it is a casino with a Curaçaolicense, experience shows that the licensing authorities do not require a KYC procedure. Thus, you can also find online casinos without KYC procedures.
Relevant posts