Taour – Casino Streamer
Today, Taour is a casino streamer by any other name. The Belgian has recently managed to increase the number of his followers considerably. However, his career did not begin on the slot machine. Like many of his colleagues, he took his first steps in the world of streaming in e-sports.
In 2014, he started his e-sports career. Since then, he has joined different teams. His game: League of Legends. Currently, he is under contract for RSC Anderlecht, in the e-sports department. However, we are more interested in casino games and the entertainment factor on social networks. Here, too, Noamane Boukhari, Taour's real name, is a professional.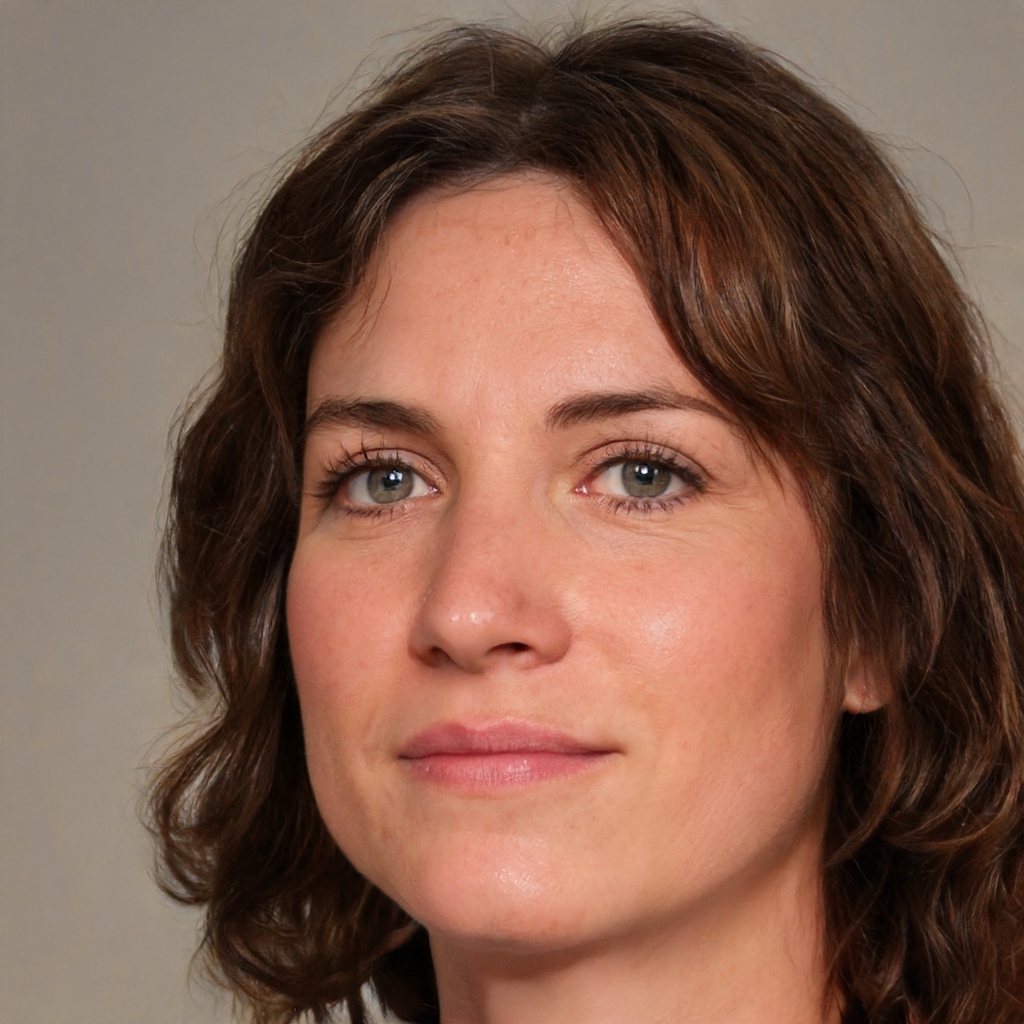 The most important facts in brief:
Taour has Moroccan roots, but was probably born in Belgium. It is also exciting that he plays "under the German flag". However, this is the use of a VPN in Germany. He gaukelt the Internet thus consciously to be in Germany.
For usually Taour uses quite different casinos. The commonality here is the payment by cryptocurrency. Meanwhile, the Influencer is nowadays almost exclusively in the Stake Casino.
His slot games changes the Belgian often times through. Recently, we have seen him play more Wanted Dead or a Wild, Zombie Carnival, Might of Ra, Gates of Olympus and Money Train 3.
On top of that, Noamane Boukhari has a soft spot for table games. Every now and then he interrupts his session with slots to play a round of blackjack, Crazy Time, poker or roulette. He is a casino streamer anyway, jumping quickly from game to game.
It is still important to mention that Taour is no longer alone in front of the camera for a long time. Ekanos is his colleague, who usually shares time with him in his broadcasts. Who starts and who has more times in front of the camera, it is difficult to answer.
.
General: Noamane Boukhari
In some social networks, the influencer is still known as Taourrr1030. But on Twitch he recently cut it short. There it is only called Taour. Perhaps first of all, we address the question of why a German flag is often seen on Taour's streams. It is said that the streamer now lives in France. However, casino games are prohibited there. In order to avoid a penalty, he pretends to play from Germany via a virtual private network.
However, there may have been some changes in the location issue recently. Because Noamane Boukhari explains on his Twitch channel that he plays from Malta. This would not be surprising, as many casino streamers pitch their tents there. Malta can be described as liberal as far as gambling and taxes are concerned.
The influencer is considered down-to-earth. When he sets goals, they are realistic to achieve. At the same time he has a balanced character. He rarely comes out of his shell. All the greater is the joy of the fans when it does happen. This is the case, for example, with large profits.
Born in 1997, Taour is now in his mid-20's. He has managed to build a career in online Gaming on the one hand and celebrate success as a streamer on the other. His career is really going through the roof right now. Within a very short time, he has gained almost another 50,000 followers on Twitch. He now has almost 150,000 followers. Furthermore, the user numbers on other social media are nothing to sneeze at either.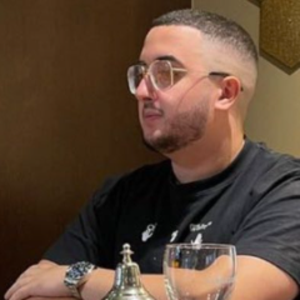 Taour

| | |
| --- | --- |
| Streamername: | Taour |
| Echter Name: | Noamane Boukhari |
| Herkunft: | Belgien |
| Geburtstag: | – |
| Wohnort: | Malta |
| Lieblingscasino: | Stake |
| Lieblingsspiel: | Wanted – Dead or a Wild |
| Höchster Gewinn: | – |
| Geschätztes Vermögen: | – |
| Geschätzte Einnahmen: | – |
| Number of followers: | Twitch: 146,365, Twitter: 50,228, YouTube: 13,300, Facebook: 1,868, Discord: 15,788 |
Taour's favorite casino
It's not like Boukhari has only worked at one online casino his entire life. Nevertheless, we have been looking through the videos of the last weeks and months. Currently, the team is only streaming at Stake.com. Therefore, from our point of view, it makes no sense to report on additional casinos.
Bonus information
| | |
| --- | --- |
| Bonus code: | KC500 |
| Minimum deposit: | |
| Wagering requirements: | $100 |
The bonus code KC500 must be used.
This is an exclusive offer only through us.
Bonus and deposit must be wagered 30x.
Minimum deposit for the bonus is $100.
In fact, there are various reasons why Stake.com is the first choice. First of all, you will find over 2,500 games there. These include Taour's favorite slot games and live titles as well. In particular, Crazy Time, various blackjack and roulette variants are meant. In addition, Stake.com allows the game of poker.
It is also important for the streamer to be able to make his deposit with cryptocurrencies. Stake allows payment with Bitcoin, Ethereum, Litecoin, Ripple, Dogecoin, Tron, Eos, Bitcoin Cash, BNB and Tether.
Bonus promotions include regular giveaways and jackpots. In addition, an exciting VIP club is ready and waiting. This is especially an issue for frequent players and high rollers – Taour is definitely one of them. In the VIP Club there are individual (monthly, weekly and daily) bonuses to pick up. In addition, the online casino rewards players for leveling up and awards rakeback.
There are other arguments in favor of Stake. The general layout of the homepage is one of them. This is because the navigation is fluent. We have seen this before with other casino streamers. No one has to think long about where to click now. Stake.com offers intuitive navigation. The fast loading times should also be emphasized.
On top of that, Stake.com has earned a good reputation. Because the casino now works with various influencers. Whether there is a connection to Taour in this respect, we will look at in detail later.
Taour: Favorite games
First of all, we want to explicitly mention that Noamane Boukhari definitely stands for variety in the online casino. Rarely is a game played for more than ten minutes. On top of that, we like the fact that this variety also includes the live tracks. Whether it is poker, roulette or blackjack is less important. Taour has a soft spot for the table games and likewise for the Crazy Time wheel of fortune. Below we take a look at a few of his favorite slot machines.
Wanted Dead or a Wild
This game has quickly become a modern classic among influencers. On the one hand, it's the Western theme, and on the other, the high return to player (96.38 percent), which stands out. Here, Hacksaw Gaming has come up with a machine that inspires influencers. This is of course also due to the different features, which provide excitement.
Zombie Carnival
Here, thanks to Pragmatic Play, you go from the Wild Wild West straight to the zombie apocalypse. Nevertheless, the fun should be maintained. We already get to see some curious images on the field. But with a mystery symbol, free spins, wilds and multipliers, variety is provided. The payout ratio for Zombie Carnival is 96.5 percent.
Might of Ra
Almost every casino streamer has at least one slot machine among their favorites that is either set in ancient Egypt or has chosen the classic Book Of Ra as a template. In a sense, both apply here. Whereby we have to admit that at least the imagery of the slot is tremendous. Wild and bonus are available. In addition, there is an RTP of 96.49 percentage points.
Gates of Olympus
This slot game takes on Greek mythology. From our point of view, however, the cascade feature is the highlight. In this case, symbols that have been involved in a winning combination will dissolve. Other images move up and multiple wins can occur in just one round. The win rate at Gates of Olympus is 96.5 percent.
Noamane Boukhari streaming times and channels
Every streamer defines their work a little differently. On the one hand, this is a question of character. On the other hand, it is also about reaching a specific target group. In this section, we look at how, when and where Noamane Boukhari starts his charisma.
When do Taour's casino streams start?
Taour is definitely a night owl by nature. Its broadcasts often begin between 9 and 11 p.m. These then extend into the early morning. It's not even uncommon for streams to last until 3am. Good for subscribers that the videos can be viewed afterwards. Rarely, a stream takes place already in the afternoon.
Which days of the week is Noamane Boukhari in front of the camera?
With Taour, we like that the schedule can be viewed on Twitch, at least in post. However, it seems impossible to discern a pattern. With the times this is possible. With regard to the days of the week, however, there is no consistency. Taour streams three to seven days a week.
How long do Taour's transmissions last?
Recently, we've reported on many casino streamers who spend half their day doing what they do. But Taour is an e-sportsman to boot. He usually spends one to three hours a day gambling. Only very rarely do his videos last longer.
Which categories on Twitch does Noamane Boukhari serve?
Although his heart beats for League of Legens, we haven't seen him play the game on Twitch lately. Either Noamane has realized that gambling streams are more lucrative for him. Or he is busy with his work for the e-sports team of RSC Anderlecht to such an extent that he does not want to pursue this activity in front of the camera as well. Currently, Taour is therefore only in the "slots" section.
Estimated assets and revenues
It is probably smart of the casino streamer to keep a low profile regarding his earnings. But in any case, he has two legs to stand on in this regard. Once he is under contract with RSC Anderlecht as a League of Legend professional. He is also considered a social media expert and makes money from gambling streams.
Is Noamane Boukhari's income enough to live on? If we consider his number of followers, then we are sure. Taour should see great revenue. He could probably make a living each from his work as an e-sportsman and from his work as a casino streamer.
In addition, this should result in a salary that is sufficient for a comfortable life. We assume that Taour is at least wealthy, perhaps even rich. However, we may not get this impression when we watch the influencer. Apart from his Gaming chair, the room in the background is rather sparsely furnished. On the other hand, we are sure that we have seen Taour play from different places.
This may indicate that the casino streamer travels frequently or has moved several times. We note that both Taour and his colleague Ekanos should not be doing any more work. They are successful on Twitch and also on YouTube. Because that's the case, let's look at social networks next.
Social media and Taour
Taour has mastered the media mix. However, he clearly sets priorities in his activities. The focus here is on channels that work with moving images. This is the best way for the League of Legends star and gambling streamer to market himself. Below we want to name the social networks where we could find Noamane Boukhari. We then go into detail about its activities on the respective channels.
Twitch
YouTube
Twitter
Facebook
Discord
It is one of very few influencers who intentionally skip Instagram.
Taour on Twitch
New content appears most regularly on Twitch. This is not surprising. Because Taour has already united 146,365 fans behind him on the video platform. However, its broadcasts can only be tracked afterwards if a subscription is taken out. This is an interesting business model. Nevertheless, his most recent recording had already reached nearly 12,000 views shortly after publication.
Noamane's broadcasts on Twitch usually last up to three hours. They are often shorter. He doesn't start streaming until late in the evening. These then often continue into the very early hours of the morning. Meanwhile, he shares the spotlight with his colleague Ekanos. The most popular clips on Twitch get over 25,000 views.
The last transmissions can be selected directly via the schedule. In addition, Taour refers to his other activities in the social network via the info page. His bets differ depending on the game and account balance. We have already seen Taour and Ekanos play with 15 euros, but also with 50 euros.
Taour also owes his popularity on Twitch to his e-sports career. However, since he was able to increase his user numbers by about a third again last year, viewers follow him because of his entertainment value – even regardless of the topic.
EkataTV on YouTube
EkataTV? That doesn't sound like Taour at first. But the cooperation with Ekanos has led to this channel, which is now also linked via his Twitch account. Therefore, we can definitely call this channel, which now brings it to 13,300 subscribers. The contents are clearly structured.
First of all, these are exclusively casino streams. The two influencers clearly refer to the respective calendar week. So it's always a summary of about eight to ten minutes, which summarizes the highlights from the Twitch week. This is a great service. Nevertheless, the effort for the influencers is limited to one day per week. Clever!
The YouTube channel has already existed since 2015. In the meantime, the duo's videos have reached over 850,000 views. In the header are the games of chance that Taour and Ekanos deal with: slots, blackjack and roulette. Influencers also refer to their other activities on the social network in the channel info on YouTube.
Taour on Twitter
Twitter is really close to the Belgian's heart. He is very regularly active there. If we refer to the last few days alone, we discover several tweets. However, its activity fluctuates. This can be easily explained. When he's otherwise involved, for example through his e-sports career, Taour scales down the volume of his tweets.
What does Noamane Boukhari talk about on Twitter? From time to time, he posts short clips online. A win with the stake of one Bitcoin at roulette has now been seen by over 260,000 people. But he also presents his videos on YouTube or announces his Twitch streams.
At times, a retweet is enough for him, which is also a great strategy as an influencer. Otherwise, Taour rarely digresses. However, we have also seen tweets about the weather. The high headline number and clear focus have led to Noamane already gathering 50,228 followers on Twitter behind him.
Taour on Facebook
On Facebook, they have never set the great success. In fact, we don't even want to dwell on this network for long. After all, Taour's last contribution was three years ago. At times, however, Noamane Boukhari actively advertised his gambling streams there. Today, you can still find photos of slot machines, blackjack and co. on Facebook, but in the meantime, the Belgian no longer even promotes his Twitch streams there.
This may also be due to the small range. On Facebook, Taour has just 1,868 followers.
EKATA on Discord
Taour and Ekanos share the Discord channel again – as they do on YouTube. The success proves them right. After all, their Discord channel has 15,788 members. Joining here is free of charge. We must say that the channel has a clear structure.
There is information about current offers at Stake and a large category with giveaways. However, Taour speaks French. Accordingly, this is also the language mainly used on Discord. In addition to Discord, Taour can also be found on Snapchat.
More businesses from Noamane Boukhari
At this point, we would like to take another look at the question of how Influencers earn their money. In fact, he has a wide variety of revenue sources, which we will go through in turn.
E-sports successes: As a professional gamer, Taour has achieved a certain popularity. At times, the Belgian was one of the best League of Legends players ever. He is currently under contract with RSC Anderlecht and has played for various teams in the past. Apart from the prize money, there will be a fixed salary here.
Advertising revenue: On Twitch, as well as on YouTube, people like to place ads before or in the middle of the videos. Because that's how the platforms make their money. However, they must give the authors a share in this income. Taour is watched with pleasure and a lot, which is why a handsome amount certainly comes together here.
Subscription: Noamane Boukhari's videos can only be viewed on Twitch if a subscription has been taken out beforehand. This approach has nothing to do with making the content hard to reach. Rather, it is another source of his income.
Casino advertising: Currently Taour is clearly promoting Stake.com. We do not know if there is an agreement between the two parties. Either the streamer is under contract directly with the casino or he earns from affiliate marketing. At least, such a partnership always has a positive effect on the bank account.
Private life
We know little about Noamane Boukhari's personal situation. Only his career is known to us in personal and professional terms. Because the casino streamer has Moroccan roots, but was born in Belgium. At times, he probably lived in France, but chose Germany as the location for his streams via VPN. Today Taour seems to live in Malta. At least that's what it says on his Twitch profile.
Professionally, the Belgian has not changed directly. But he has broadened his field of interest. While Taour used to be involved only in e-sports, League of Legends is now just one of his passions. But he has achieved a certain degree of success. After all, he is under contract with RSC Anderlecht, a professional club. In addition, he has chosen to leverage his social media reach as a casino streamer.
At best, we can only speculate about his family situation. According to the information on Twitter, there is at least a little brother. We don't know if Noamane has a family of her own in the meantime. Of course, he would still have time to do that at an age in his mid-20s. Occasionally, vacation pictures find their place on Twitter. Otherwise, Boukhari keeps his personal life off social media.
Controversies & Criticism
First of all, there is criticism from his League of Legends fans. These have grown fond of him as an e-sportsman. Not all viewers who enjoy watching him gamble want to share the casino experience with him. There are voices advising him against continuing to indulge in gambling. On the other hand, Boukhari himself must also be thinking about a career away from e-sports. Because younger players will eventually surpass him there.
Is Taour fake or real? This question is always on the minds of subscribers to casino streamers. First of all, the influencer has a large fan base. Therefore, we can assume high revenues. Consequently, he can easily afford the stakes in the online casino. We are not aware of him playing in demo mode or tricking in any other way.
However, Taour has recently joined Stake.com only. There may be three reasons for this. Firstly, there is a concrete agreement with the online casino, which includes a financial component. Secondly, it targets revenue through affiliate marketing. Third, he likes the casino and likes the selection there and the basic overview.
At the very least, there is no concrete evidence that Taour is under contract with Stake.com.
Relevant articles: