SpinlifeTV – Casino Streamer
Strictly speaking, Jack Petersson is a very experienced streamer behind SpinlifeTV. He started his first "first steps" back in 2016, before the current SpinlifeTV team was joined by the two members Philip and Marcus. A trio that is clearly very popular with viewers.
Although the number of followers is still at a manageable level, popularity has skyrocketed, especially in recent months. Not least because the streamers are real high rollers in the casinos. Another reason for the popularity is the sometimes extremely long streams. It is not uncommon for the three of them to be active online from midday until the early hours of the morning. This is exactly what the majority of viewers like.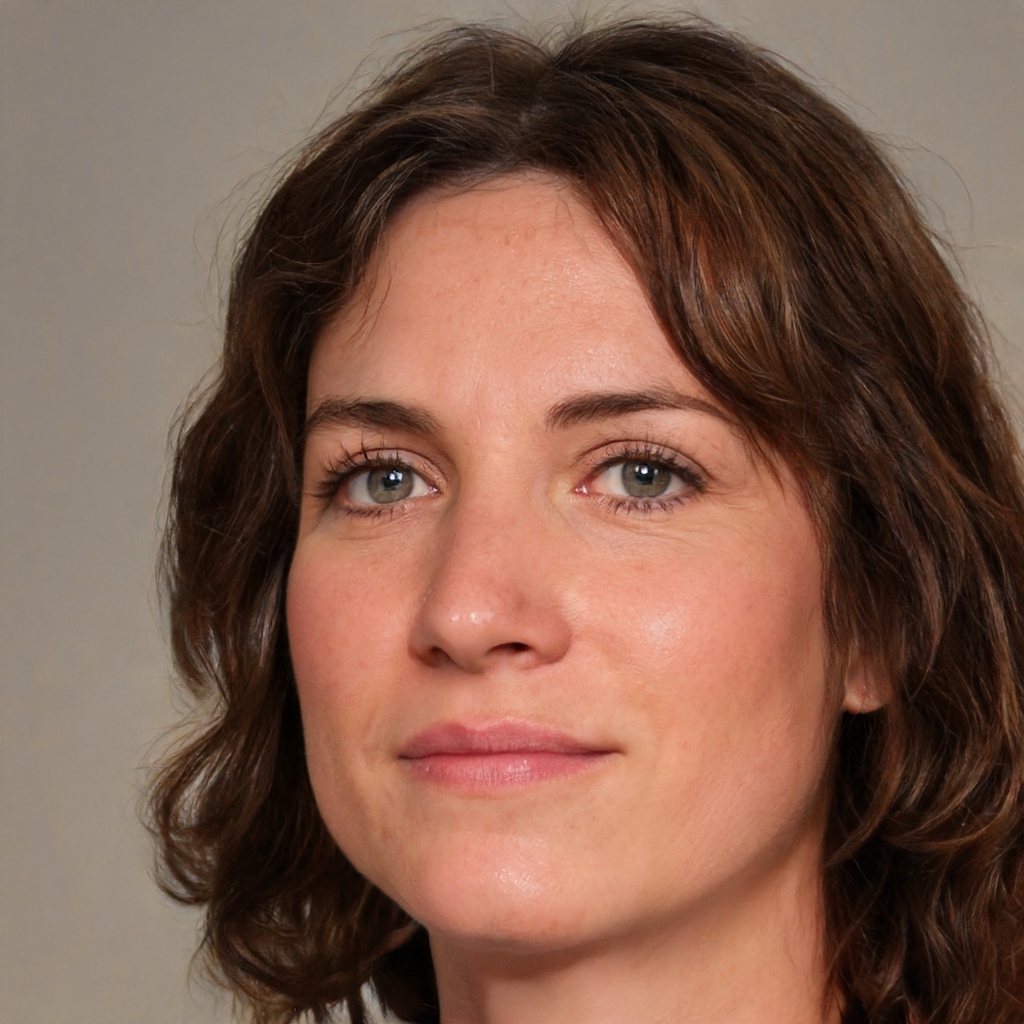 The most important facts in a nutshell:
Behind SpinlifeTV are the three streamers Jack, Philip and Marcus
Jack started with solo streaming back in 2016, before gradually bringing Philip and Marcus on board
SpinlifeTV is known above all for the high stakes and the sometimes enormously long duration of the streams
The streamer trio is active on Twitch and YouTube, where the clips have been clicked millions of times
On Twitch, SpinlifeTV can boast more than 80.000 followers on Twitch and more than 46,000 on YouTube
With more than 3.4 million US dollars, the trio has been able to rake in an impressively large slot profit, which has further increased their popularity
General: SpinlifeTV
SpinlifeTV has become an increasingly popular threesome in the casino streamer scene. But that was not always the case. The roots of the current trio go back to 2016. At that time, Jack Petersson started a solo career as a streamer and was already engaged in streaming slots on appropriate platforms. Gradually the team was expanded and today's SpinlifeTV was completed by Philip and then Marcus.
The three friends have always remained true to themselves. Although there is time for a few classic video games here and there, casino and slot streams are shown with a clear majority. Also table games or Live Casino games are usually found rather rarely in the offer of the three.
The trio's exciting style of playing has contributed significantly to their popularity. As a rule, the stakes are 50€ or 100€ upwards. Real high rollers who have already been able to celebrate lavish profits. The biggest win so far was achieved with a prize of $3,499,510 million in the "Rocket Reels" slot.
On the way there, however, the three first had to ensure a unified appearance after the start of their careers. In 2016, Jack started primarily under the synonym "Daskelele" on Twitch. In addition, he operated his channel "Jack's Gambling Channel" on YouTube. After years of continuing to stream under these names, the three launched the SpinlifeTV name in late 2021.
Meanwhile, the trio's streaming has changed noticeably. Starter Jack has taken a bit of a step back and is primarily doing background work. Philip and Marcus appear all the more often in front of the camera for this and can sometimes inspire thousands of viewers per stream with their authentic and entertaining manner.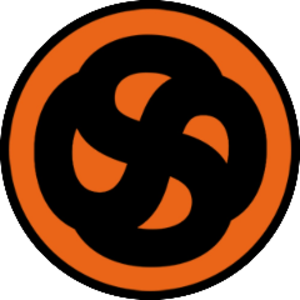 SpinlifeTV
Streamername:
SpinlifeTV
Echter Name:
Jack Petersson, Philip, Marcus
Herkunft:
Schweden
Geburtstag:
–
Wohnort:
Malta
Lieblingscasino:
Gamdom
Lieblingsspiel:
Rocket Reels
Höchster Gewinn:
3.499.510 US-Dollar
Geschätztes Vermögen:
–
Geschätzte Einnahmen:
–
Number of followers:
Twitch: 85,000, Twitter: 1,900, Instagram: 4,800, YouTube: 49,000, Discord: 10,000,
Facebook: 680
SpinlifeTV's favorite casino
SpinlifeTV is by no means limited to just one online casino. Some of the streamers frequently change the providers they play with and can thus show several favorite casinos at the same time. All online gaming arcades are transparently listed as partners and individually rated on the streamer's homepage. Of course, it would be a bit too long to list all the providers used here. We have therefore limited ourselves to five of SpinlifeTV's favorite casinos that are also well-known in Germany. Away from it can also be called the gambling hall Gamdom. Especially in recent months, streamers have increasingly placed their bets here.
Noticeable: In all cases, these are trustworthy casinos that operate with an official license from a gambling authority. Many of the streamers' favorite casinos have also been successfully active on the market for many years.
Platinum Casino
Given the great love between SpinlifeTV and online slots, it's not surprising that Platincasino is one of the favorites of the trio. The provider can convince with a gigantic slot selection and relies on the cooperation with many renowned developers. Moreover, the casino serves a lavish welcome bonus to all new customers. As real highrollers, SpinlifeTV streamers can also benefit from strong rewards in PlatinClub.
Stake.com
Stake.com is one of the most internationally known online casinos. Among other things, the provider acts as a partner of the English soccer club FC Watford. In addition, Stake cooperates with Drake, the fighter Jose Aldo or boxing in Japan. SpinlifeTV's love of slot machines is also in good hands here. More than 3,000 slots from renowned developers are available, plus numerous Stake exclusives that can be played exclusively here.
Bonus information
| | |
| --- | --- |
| Bonus code: | KC500 |
| Minimum deposit: | |
| Wagering requirements: | $100 |
The bonus code KC500 must be used.
This is an exclusive offer only through us.
Bonus and deposit must be wagered 30x.
Minimum deposit for the bonus is $100.
Casumo
Casumo is an online gambling house that is also enormously well-known in Germany. For many years, the provider's advertising flickered across television screens in the Federal Republic. This casino is licensed and regulated by the relevant authorities from Malta. So the offer is both trustworthy and attractive. The selection of slots is impressive, and Casumo is always generous to its players.
Dunder
SpinlifeTV's streamers also love to spend their time at Dunder's online casino. No wonder: the arcade traditionally goes down especially well with slot fans. Wunder cooperates with a number of reputable developers and can boast some of the most famous online slots in its portfolio.
Wheelz
Those who play at Wheelz can look forward to a colorful selection of slot machines and, above all, interesting bonus promotions. 20 free spins are given to new customers directly after registration and without prior deposit. In addition, there are many promotions available for the existing customers and a regular first deposit bonus for the new players. The offer is licensed by the authorities from Malta. With Rootz Ltd., there is also an experienced and renowned company in the background.
SpinlifeTV: Favorite games
The three guys from SpinlifeTV share a great passion for slot machines. So it's not surprising that slots dominate the streamer's everyday life. Here and there, rounds of games at the roulette or blackjack table also appear. However, these are genuine exceptions. We have listed the trio's favorite games here:
Rocket Reels
"Rocket Reels" may have secured a permanent place in the heart of SpinlifeTV forever. This slot from the developer Hacksaw Gaming is the game that could make the three of them win millions. The path to this goal was very exciting. Jack bought the free play bonus for around 350 US dollars and was able to show a balance of four million US dollars in the account in the meantime.
Reactoonz
The title "Reactoonz" by Play' N Go can be called a real slot masterpiece. Millions of players love the colorful and funky entertainment – SpinlifeTV is one of them. The guys additionally spread good humor during the game rounds, so that excellent entertainment is usually provided here. The game itself contributes massively thanks to many small intermediate wins and an RTP of 96.51%.
Money Train
With "Money Train" the streamers also play an enormously volatile slot again and again. The game was developed by Relax Gaming and can convince with an exciting structure. Played on a 5×4 cluster, with 40 fixed paylines. The RTP is 96.20%. A Wild Wild West theme is served, in which the robbery of a money train is in the foreground.
Sweet Bonanza
Sweet Bonanza slot is also one of the most popular games among influencers. Heaps of delicious sweets gather here on the reels and can provide spectacular winning combinations. A whole six reels are found in the game, all of which are occupied by five rows. Pragmatic Play 's game is particularly entertaining mainly due to the enormous multipliers and an RTP of 96.48%.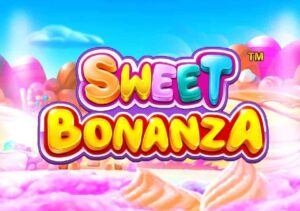 Visit casino to play Sweet Bonanza
Dragonfall
"Dragonfall" is a favorite title of many high rollers. Just the right thing for the three streamers from Spinlife. The game from Blueprint Gaming can convince with a strong RTP of more than 96%. Above all, however, the lively 8×8 cluster makes for strong entertainment here. The slot also offers first-class features with the sticky multiplier wilds and the cascading multiplier. Here, too, the guys have already been able to pick up impressive winnings, including a win of more than 10,000 US dollars in the free spins.
SpinlifeTV streaming times and channels
Not every casino streamer can be described as reliable and punctual. However, that does not apply in this case. The trio of SpinlifeTV usually doesn't leave their fans hanging. The nice thing is that the streams last several hours in most cases. Ten or twelve hours of streaming at a stretch is by no means an exception. So there's never really any danger of missing one of the streams.
How often does SpinlifeTV stream per day?
The chances of catching SpinlifeTV live streaming are very good on a daily basis. The guys usually stream only once a day. However, the stream usually lasts for several hours. The three influencers entertain their viewers for ten hours or more in some cases. In short, whenever you tune in, you can hope for live streams of the three. Also good to know: The guys rarely allow themselves real breaks. So you can count on good entertainment almost throughout. And to the fact that influencers appear in front of the camera almost every day.
At what times does SpinlifeTV stream?
Most streamers are quite flexible in their scheduling. This is also true for the trio from SpinlifeTV. Streamers usually start their broadcasts at midday. Afterwards, streaming takes place over many hours, not infrequently until deep into the night. Only very rarely do streamers cut their sessions short or even postpone them altogether. The bottom line is that SpinlifeTV delivers reliable entertainment.
How long do casino streams from SpinlifeTV last?
With their above-average streams, the guys from SpinlifeTV have been able to secure many viewers' hearts. Those who tune in can often be there live for ten, eleven or twelve hours. Because the guys often stream in threes, but also in twos or alone, there is always some variety in the sessions. Experience has shown that even particularly long sessions do not become boring. In addition, it is always noticeable that the three have a lot of fun with their "work".
In which categories does SpinlifeTV stream on Twitch?
By far the most used category of SpinlifeTV on Twitch is the slots category. This is where the guys spend most of their time, providing fresh entertainment almost daily. However, SpinlifeTV sometimes switches to other categories here and there. In 2021, for example, the game "PGA Tour 2K21" was played frequently. But also the trendy "Geoguessr" was docked here and there. On the other hand, the guys are rather less likely to be found purely for conversations in the "just chatting" category. So even if a few outliers can be found here and there in the statistics, the slots clearly predominate.
Estimated assets and revenues
Little to nothing is known about the streamers' assets and income. Especially in the early days, revenues on the platforms were probably still at a very low level. It cannot be ruled out that Jack even had to record a noticeable loss immediately after the establishment of his channels.
By now, the wind has probably shifted a bit here. More than 80,000 followers on Twitch are already a good basis. The trio also benefits from the fact that the stakes for the game rounds can be divided among three people. However, it is not possible to determine how much of the potential profits will ultimately be retained by the influencers. Neither does how much the streamers book from collaborations and partnerships.
Social Media and SpinlifeTV
The various social networks naturally play an important role for streamers like SpinlifeTV. It is striking that the three focus primarily on the large networks. SpinlifeTV, on the other hand, gives a wide berth to TikTok. This platform has not necessarily proven to be promising for casino streamers and is consequently avoided. The presence on Facebook's social network is also rather weak and subordinate. Influencers have the greatest presence on Twitch and YouTube.
There are significant differences between the networks. So, excitingly, the guys use both Twitch and YouTube to stream live. The other channels are mainly used to inform fans and followers about news or to push their own clips. You can also visit the streamer's own website.
Twitch
Twitter
YouTube
Instagram
Discord
Facebook
SpinlifeTV on Twitch
The SpinlifeTV account has been on Twitch since November 2016. The guys have now built up a considerable number of followers here, with over 85,000 by the end of 2020. These rely primarily on the intense casino streams. In 2022 alone, the trio streamed their game session for more than 60 days. At peak times, more than 8,300 spectators were reached. In total, even more than 6.6 million watched casino sessions on Twitch in 2022.
SpinlifeTV on Twitter
A stark contrast to the enormously popular account on Twitch is the SpinlifeTV account on Twitter. This platform is not necessarily frequently used by casino streamers. This trio also uses Twitter rather infrequently. This is also shown by the follower numbers, of just around 1,900 followers. However, SpinlifeTV doesn't stream game sessions on Twitch either, but mainly shares hints, tips and of course links to their own videos.
SpinlifeTV on YouTube
Looking at the presence on YouTube, we have to differentiate a bit. Strictly speaking, the streamers here are active with several accounts. The Spinlife account with more than 49,000 subscribers serves as the main account. Numerous videos and streams can be found on it. Most of them rank between 10,000 and 20,000 views. The top clips, on the other hand, are sometimes around 400,000 views. In total, the channel has had more than 28.5 million views since 2016.
Significantly smaller is the second account CasinoGeeks, which has a little more than 500 subscribers. Here, too, however, the influencers have already uploaded more than 100 videos. The third YouTube account is Jack's alone and is named JackCasinoGOD. With just over ten videos, the selection is manageable, and the channel is not regularly maintained. Accordingly, with just over 700 subscribers, the number of followers is also low.
SpinlifeTV on Instagram
Instagram is used as a platform by influencers primarily for communication with followers. You will not find transmissions of the sessions here. However, information on individual casinos, tips on the next streams or links to the latest videos. Unfortunately, people don't really post intensively here, which is why the number of followers is also rather manageable at around 5,000. However, it is interesting to note that private impressions also come to light here time and again. So the guys obviously enjoy traveling and always show up at interesting and impressive places.
SpinlifeTV on Discord
SpinlifeTV can also be found on Discord, of course. Discord has recently turned into one of the most popular networks for streamers and their followers. SpinlifeTV has around 10,000 followers here. Thus, the offer does not necessarily belong to the formative greats of the scene. Nevertheless, it can be observed that the number of followers has also increased significantly here in the recent past.
SpinlifeTV on Facebook
Facebook is only of minor relevance for the streamers. Generally, most casino streamers do not have their own presence on Facebook. For one thing, streaming the content here is not problem-free. On the other hand, the target group usually "hangs out" on other social networks.
Accordingly, SpinlifeTV's Facebook account can also be described as rather dormant. The guys only have around 700 followers here. Honestly, though, you're not missing out if you're not one of those 700. If you really want to stay up to date, you should use one of the other networks.
More business from SpinlifeTV
Nothing is known about other SpinlifeTV businesses. Streamers seem to be able to make a living from their activities in online casinos. However, it is not possible to accurately track whether the income is actually sufficient to cover all living expenses. The fact is that, unlike many other casino streamers, the guys refrain from offering merchandise or anything similar to their fans.
Private life
SpinlifeTV manages the tightrope walk between an isolated private life and a lot of attention as a streamer enormously well. Only enormously little is known about the three friends and their private lives. The secret about the origin of Jack and Philip, who both come from Sweden, has long since been revealed. Whether this also applies to Marcus is again still not clear. How well at least parts of SpinlifeTV can compartmentalize themselves is also shown by the fact that the last names of Philip and Marcus are not known.
It is also unclear where exactly the streamers' private lives largely take place. The large number of transfers is to be carried out from Malta. A popular place to live among casino streamers. However, whether the three have really settled there or are merely staying in Malta temporarily is a mystery. We can only speculate about the age of the trio. Judging by the visible impressions in the streams, however, they should be in their late 20s or early 30s at most.
Controversies & Criticism
The high roller trio has often had to contend with the rumor of having entered into special deals with online casinos in recent years. SpinlifeTV was accused of playing with improved payout odds and even placing fake bets. In fact, neither could be substantiated. Highrollers like SpinlifeTV are often criticized in that viewers accuse them of not using real money. However, there is no indication of this here.
In fact, it can be assumed that streamers finance their high stakes primarily through the revenue generated by their streams. In addition to this, SpinlifeTV has earned a bit of a reputation as a bonus chaser over the past few years. So, often the game stakes come from bonus offers and VIP promotions. Not to forget: The guys have also won really big. Several million US dollars donated the slot "Rocket Reels". Enough, therefore, to complete many rounds with high stakes with this capital.
Relevant articles: