Kyle Forgeard – Casino Streamer
Kyle Forgeard may be a newcomer to casino streams. But by no means a public figure. The Canadian started his career in front of the camera early on in 2010, when he and his friend Jesse Sebastiani made entertaining YouTube videos and pranks that sometimes went beyond the boundaries of good taste. Here and there, the streamer got himself into trouble with the law, but without actually being punished.
Kyle Forgeard's career as a casino streamer only began in May 2022. He is not alone, but streams as part of the Nelk Boys from the famous Stake.com online casino. Within a very short time, the channel has managed to gather numerous subscribers and inspire them with constantly entertaining streams.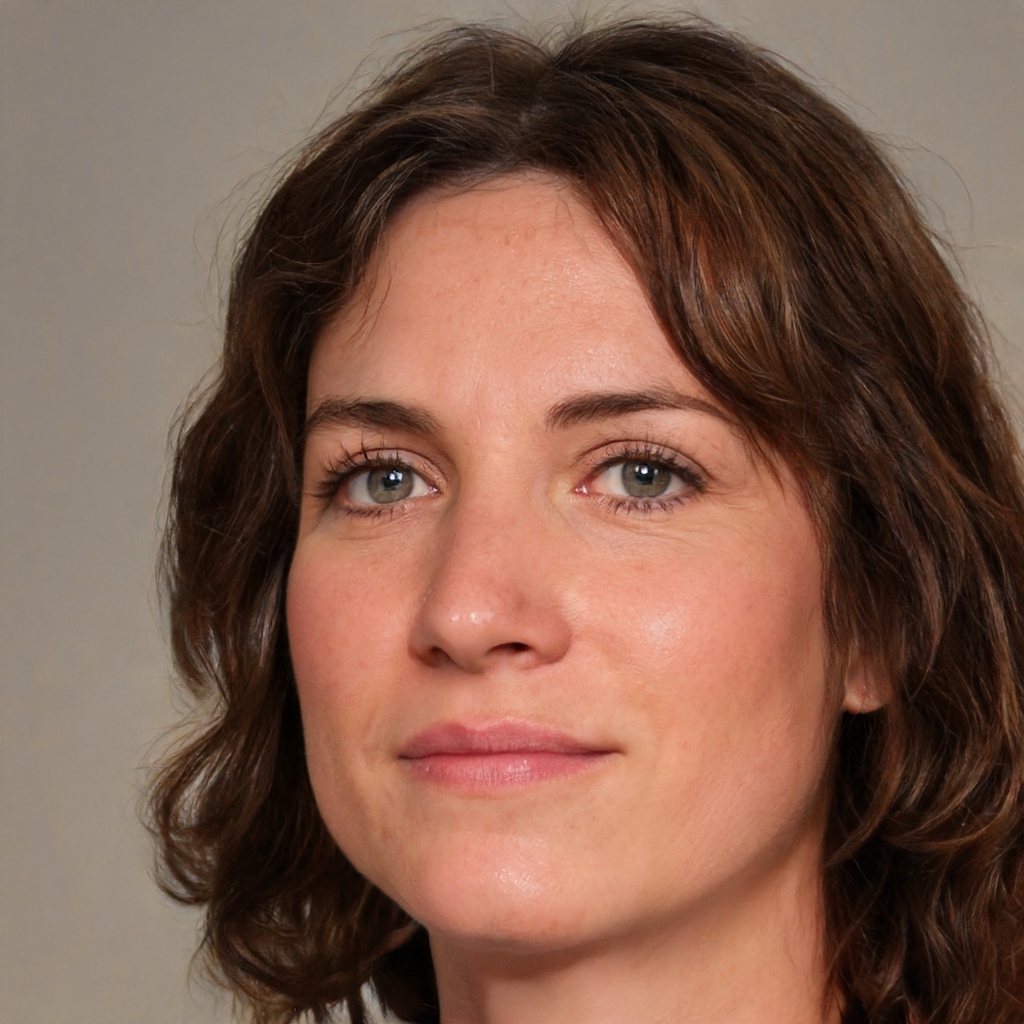 The most important facts in a nutshell:
Kyle Forgeard first made a name for himself in 2010 with his own YouTube videos
The streamer comes from Ontario in Canada, but now lives in California in the USA
The streamer has only been active in casino streaming as part of the Nelk Boys since 2022
A particular trademark of the group of players is that, in addition to slot machines, classic casino games and even sports betting also play a role
, that in addition to slot machines, classic casino games and even sports betting also play a role
With their streams, partnerships and especially through the sale of merchandise, the Nelk Boys have been able to build up a considerable fortune
As one of the few streamers, Kyle Forgeard has made it into the famous "Forbes" magazine – in the "30 under 30" category
General: Kyle Forgeard
Kyle Forgeard's career path has been impressive. Back in 2010, he started out as part of the Nelky Boys and published the first videos on YouTube together with his friends. Back then, influencers focused primarily on entertaining videos and so-called pranks. A mixture that went down enormously well. The group has built up a following of now more than 7.5 million followers on the video platform.
It wasn't until 2022 that the Nelk Boys grew keen on presenting gambling streams via Twitch as well. Of course, the group benefited from its enormous popularity. Within a very short period of time, they managed to turn numerous followers into loyal followers on Twitch as well.
The Nelk Boys did not miss the chance to get an exclusive and strong partner on their side. All gambling streams are broadcast exclusively from the well-known Stake.com casino. Away from casino streams, however, the group is also interested in sports betting and classic video games.
Definitely an advantage here is the fact that Kyle and his friends have had experience making their own videos for many years. Thus, the cuts and editing of the videos seem to be easy for them, and at the same time, the followers also celebrate their heroes for always spreading good vibes in their entertaining streams.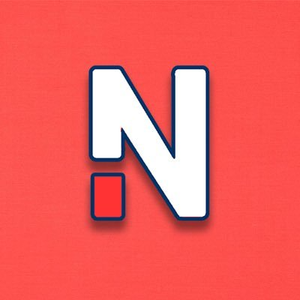 Kyle Forgeard / Nelk Boys

| | |
| --- | --- |
| Streamername: | Kyle Forgeard / Nelk Boys |
| Echter Name: | Kyle Forgeard |
| Herkunft: | Kanada |
| Geburtstag: | 12. Juli 1994 |
| Wohnort: | Kalifornien |
| Lieblingscasino: | Stake |
| Lieblingsspiel: | Gates of Olympus |
| Höchster Gewinn: | – |
| Geschätztes Vermögen: | mind. 1,5 Millionen US-Dollar |
| Geschätzte Einnahmen: | – |
| Number of followers: | Twitch (nelkboys): 367,000, Twitter: 307,000, Instagram: 2,500,000, YouTube (NELK): 7,500,000, TikTok: 308,000 |
Kyle Forgeard's favorite casino
The favorite casino of Kyle Forgeard and the Nelk Boys is quickly found. The boys have found an exclusive partner in Stake.com and stream their gambling content exclusively from this online casino. This is not necessarily unusual, because especially in the United States many streamers choose this way of cooperation. For Stake.com in particular, this collaboration is an advantage due to the enormous reach of the Nelk Boys. But the streamers will certainly be well compensated by the collaboration as well. In addition to what goes into the Group's pockets through potential casino profits.
Stake.com
Just international Stake.com belongs to the favorite casinos of many streamers. This is also the case with the Nelk Boys, although they naturally take up the offer primarily because of the partnership mentioned. Even apart from that, however, Stake is a successful place to go for all gambling fans. The provider scores with a gigantic game selection, which includes slot machines as well as many classic casino games, jackpot games and live dealer games. Also not unimportant for the Nelk Boys: in addition to casino games, Stake also provides sports betting on a large scale.
The casino is licensed and regulated by the gambling authorities from Curacao. These are considered to be enormously experienced and usually control the licensees intensively. The other partnerships also contribute to the reliability of the company. For example, the casino not only cooperates with the Nelk Boys, but also with athletes like Jose Aldo or sports clubs like Watford FC. The fact that cryptocurrencies are accepted alongside traditional currencies also contributes to the popularity of the provider.
Bonus information
| | |
| --- | --- |
| Bonus code: | KC500 |
| Minimum deposit: | |
| Wagering requirements: | $100 |
The bonus code KC500 must be used.
This is an exclusive offer only through us.
Bonus and deposit must be wagered 30x.
Minimum deposit for the bonus is $100.
Kyle Forgeard: Favorite games
Like all of the Nelk Boys, Kyle is a big fan of various casino games. The streamer not only puts emphasis on the entertainment of slot machines and video slots. Traditional casino games such as blackjack and roulette also seem to have taken a liking to the Canadian. In addition to that, there are also scenes of crypto casino games like the classic Plinko every now and then. So we can note that Kyle and his boys seem to really enjoy spending their time playing traditional games.
Away from the casino passion, the Nelk Boys pursue another passion with sports betting. Kyle is also an avid follower here, who seems to particularly enjoy betting on the Canadian national sport of ice hockey. Similar to the game rounds in casinos, the streamer's betting slips are also big stakes.
Gates of Olympus
"Gates of Olympus" is an online slot from developer Pragmatic Play. A divine slot in the truest sense of the word, because Zeus, the father of the gods, is the defining figure here. If this appears as a scatter four times on the reels, the free spins of the game are triggered. Especially spectacular is the fact that the bonus spins can also be purchased. The so-called Bonus Buy feature is used for this purpose. Streamers, in particular, can do a lot with this, as it can bring significantly more action into the broadcasts. The free spins have it additionally in itself. With reverberating winning symbols, multipliers and the absence of paylines in the traditional sense, these are particularly spectacular.
Black Jack
Not all casino streamers deal with traditional games of chance like the card game Black Jack. However, especially in the US, this enjoys an excellent reputation and is popular with streamers and viewers alike. The Nelk Boys regularly play at VIP gaming tables and place sometimes impressively high stakes here. Viewers of these streams particularly appreciate the often fast rounds of play at the gaming table. And the fact that every round also includes a fair amount of good entertainment.
Roulette
As a fan of traditional casino games, Kyle Forgeard doesn't give up on the classic roulette. Again, the Nelk Boys streamers can be found mainly at the high-limit tables at Stake. Although roulette can be described as a traditionally rather quiet game, the broadcasts are never boring. Also because the guys like to tell anecdotes from their past or are simply funny because of their entertaining manner.
Fruit Party 2
"Fruit Party 2 is a so-called cluster slot from Pragmatic Play. Played here on a structure of 7×7 squares, which are filled with various fruits, multipliers and stars. A bonus buy function is also available here, which can be used to activate the free spins for purchase. Another highlight is the tumble feature. This ensures that winning symbols disappear from the reels and are replaced by new symbols. So, within one spin of the reel, multiple wins are possible.
Hand of Anubis
With "Hand of Anubis" Kyle Forgeard also enjoys playing a popular slot from Hacksaw Gaming. This game combines several entertaining features with a dark narrative of the history of ancient Egypt. Of course, the Bonus Buy feature is also at the start here, where you can choose between two different free spins when buying. With various multipliers, wild symbols and co. breathtaking winning combinations are possible here. Especially when streamers like Kyle with high stakes
Kyle Forgeard streaming times and channels
In the case of the Nelk Boys and Kyle, a clear distinction must be made between the different social networks. Those who want to see the streamer and his boys play live can do so exclusively via the Twitch network. However, if you're interested in the Nelk Boys' pranks and comedy videos, you should check out YouTube in particular. Either way, there's a lot to see in both cases.
So, to sum up, the entertainment of Nelk Boys is very extensive and flexible. In addition to that, streamers are anything but idle despite their now huge success. New video clips are released on a regular basis, as well as fans can continuously watch new game sessions of Kyle. It seems that the artist has found a real new passion with casino games.
How many times a day does Kyle Forgeard stream?
Many streamers are active in front of the camera, sometimes several times, and offer their viewers entertainment in the afternoon and at night, for example. This is a little different for Kyle, as his day-to-day life is naturally limited due to other projects. So Forgeard also has to shoot videos for the YouTube channel and apart from that he also has private commitments. Therefore, the streamer can usually be seen once a day.
What times does Kyle Forgeard stream?
The Nelk Boys and Kyle traditionally start their streams rather in the evening and night hours of Central European time. Thus, the start often falls between 9 p.m. and 10 p.m., so that even in this country some followers can be present at the broadcasts. However, if you switch on, you risk not showing up to work well-rested the next day. Usually, the streams are captivating and entertaining, so turning off before the end of the broadcast is out of the question.
How long do casino streams of Kyle Forgeard last?
As a rule, the casino streams of Kyle and the Nelk Boys last around five hours. That's not longer than average for today's streamers. As a rule, however, perfectly adequate. In addition, Kyle and his friends manage to pack this time full of entertainment. There is usually no boredom for several minutes or hours here. Instead, excellent amusement is offered throughout the entire streaming duration.
What categories does Kyle Forgeard stream in on Twitch?
Kyle uses Twitch exclusively for the broadcasts of his casino streams. So here the streamer is dedicated exclusively to slot machines and classic casino games. When looking for pranks or similar, followers do not find them.
Estimated assets and revenues
One thing is clear: Kyle Forgeard and his colleagues have made a considerable fortune from their YouTube videos and streams. The Nelk empire is said to have made a fortune from the sale of merchandise alone. The "Full Send Shop" distributes not only merchandise from the own group, but also from Snoop Dogg or SteveWillDoIt. In addition, Kyle has another source of income with his own brand "Happy Dad".
How high the streamer's fortune turns out has already been investigated by several renowned companies. However, these could not really clear up the matter. Various sources put the fortune at around $1.5 million. However, this is likely to be noticeably less than what has actually flowed into the account through shareholdings, partnerships and the like. It is therefore to be expected that the streamer has accumulated a significantly higher sum in the meantime.
Social Media and Kyle Forgeard
Social media is the life of Kyle Forgeard and the Nelk Boys. Thanks to social media, the guys have made it to fame and fortune. Consequently, it's no surprise that Kyle is active on just about every major network. As already mentioned, however, the guys make a very clear distinction between channels and media. Thus, Twitch is used exclusively for streaming casino games. YouTube continues to serve as a medium for the company's own pranks and comedy videos, while Instagram is used to share private impressions, among other things.
Twitch
Instagram
YouTube
TikTok
nelkboys on Twitch
Meanwhile, the channel nelkboys on Twitch is already followed by more than 367,000 people. Compared to the enormous prominence on YouTube, this is of course only a small value. For a channel as young as this one, however, it is still remarkable. The channel has only been online since May 2022, but it is not continuously fed with videos either. At the time of our text, the last stream was already three months ago. The schedule also did not show any new transmissions at that time. It shouldn't be a big feat for the guys to drive the follower numbers up again with new content.
kyle on Instagram
Kyle Forgeard can also be found on Instagram with the username kyle. More than 2.5 million people follow the streamer and get a glimpse into the life of the influencer. Strikingly, Kyle not only seems to enjoy his life to the fullest, but has also apparently met many celebrities in the meantime. His profile shows him alongside Elon Musk and Post Malone, among others. Likewise, followers can also view betting slips here on a regular basis. The latest sports betting tip shows a bet from May. Here, the influencer wagered a whopping $100,000 Canadian on a Toronto Maple Lears win over the Tampa Bay Lightning. Also clearly visible: a prominent reference to advertising partner Stake, to whom the only permanent story is dedicated.
Fun fact: Kyle doesn't refer to himself as a casino streamer on Instagram, but merely as a comedian. Probably also because apart from a few betting slips and the reference to Stake, there is no other gambling content to be found here.
NELK on YouTube
The biggest platform for the Nelk Boys is the YouTube network. On the NELK channel, the guys can boast more than 7.5 million followers and regularly generate millions of clicks. The most popular video, a prank video with police officers, has already been viewed more than 48 million times. In second place is a collection of pranks that has also been clicked more than 16 million times.
YouTube is the clear success format of the Nelk Boys and the medium on which they primarily present their entertaining pranks and pranks. Again and again, the guys cleverly use the celebrities of other personalities such as YouTuber Jake Paul or Andrew Tate.
kyleforgeard on TikTok
Kyle Forgeard's presence on TikTok's network is comparatively small at the moment. Under the name kyleforgeard, the comedian regularly posts funny videos and interviews here, but of course also pranks and other funny clips. There is no place for gambling here, yet the Canadian is now followed by more than 308,000 people. Among other things, kyle also advertises his own podcast here, in which he regularly welcomes celebrity guests.
More business from Kyle Forgeard
Kyle is by no means only busy with his activity as a streamer. Instead, the Canadian is a true multi-talent and has turned out to be an excellent businessman. The guys have already cleverly used their great fame as YouTubers to build up a second mainstay with the casino streams. Both channels and activities run in parallel, which is a clear advantage for both streamers and viewers.
The Full Send Shop also plays an important role in building up the assets. Through it, the products of Kyle's brand "Happy Dad" are sold. At the same time, the Nelk Boys sell their own merchandise and merchandise from other artists here. The "New York Times" estimates that sales of merchandise alone have already generated revenues of more than $70 million.
There have also been repeated rumors lately that Stake.com and the Full Send Shop might agree on a partnership and then distribute a matching collection. These rumors have not been confirmed yet. However, Kyle also fueled this by repeatedly wearing sweaters that had both the Full Send logo and the online casino logo on them. If this collection really appears, it should be a guarantee of success in sales.
Private life
Kyle Forgeard is a streamer who discovered a passion for video early in his life. Together with his friend Jesse, he initially shot the videos just for fun. An aspect that can still be seen in all of the Nelk Boys' prank videos today. The plan was actually to study film production so that I could turn my hobby into a career. As so often, however, everything turned out differently. Kyle decided to drop out of college and fully focus on a career as a YouTuber.
However, this progressed only slowly. By 2015, the guys were only earning around $500 a month from their videos, according to their own data. That didn't change until the now-legendary cop prank, which sent monthly earnings soaring to around $5,000. Today, the Nelk Boys can only smile wearily about these sums. However, the police prank video is still the most successful video of the guys on YouTube.
Apart from that, the boys and also Kyle keep their private lives out of the public eye as much as possible. A clever move by the really big streamers in the US, who also make themselves less vulnerable to the public and competition. However, it is known that native Canadian has since moved to California in the United States. Here, together with the Nelk Boys, he inhabits a mansion in Los Angeles, which is probably known in the neighborhood for its wild parties.
Controversies & Criticism
Kyle Forgeard is a streamer who can generally be described as very popular and conflict-free. Fans love the Canadian's humorous, friendly and always entertaining manner. However, with his often idiosyncratic humor, he has already maneuvered himself into one or two problem situations. Especially with the pranks on YouTube, the Nelk Boys sometimes cross a few lines. So far, however, this has not resulted in any really lasting penalties or criminal records. So it's not at all the case that Kyle and his friends regularly act far from good and evil.
What only a few people know: Already a few years ago Kyle wanted to start as a casino streamer with the provider Roobet. However, it was then revealed relatively quickly that the YouTuber was not placing the bets with his own money. Consequently, this streaming career ended as quickly as it began. However, this obviously did not mean lasting problems or legacy issues for Kyle.
Relevant articles: