Slot machine types: These are the ones!
Welche Arten von Spielautomaten gibt es? Wer sich nur oberflächlich mit dem Thema befasst, dem entgeht die große Vielfalt der Slots. Inzwischen listen manche Online-Casinos tausende von Automaten. Manche Anbieter schaffen dabei eine grundlegende Struktur. Häufig geht es jedoch nicht über neue oder beliebte Automatenspiele hinaus. Ein Versäumnis! Denn die Arten von Slots sind vielfältig. Dabei reden wir nicht nur von den unterschiedlichen Features (z.B. Bonus kaufen oder Megaways), sondern ganz konkret von verschiedenen Spielautomaten-Varianten.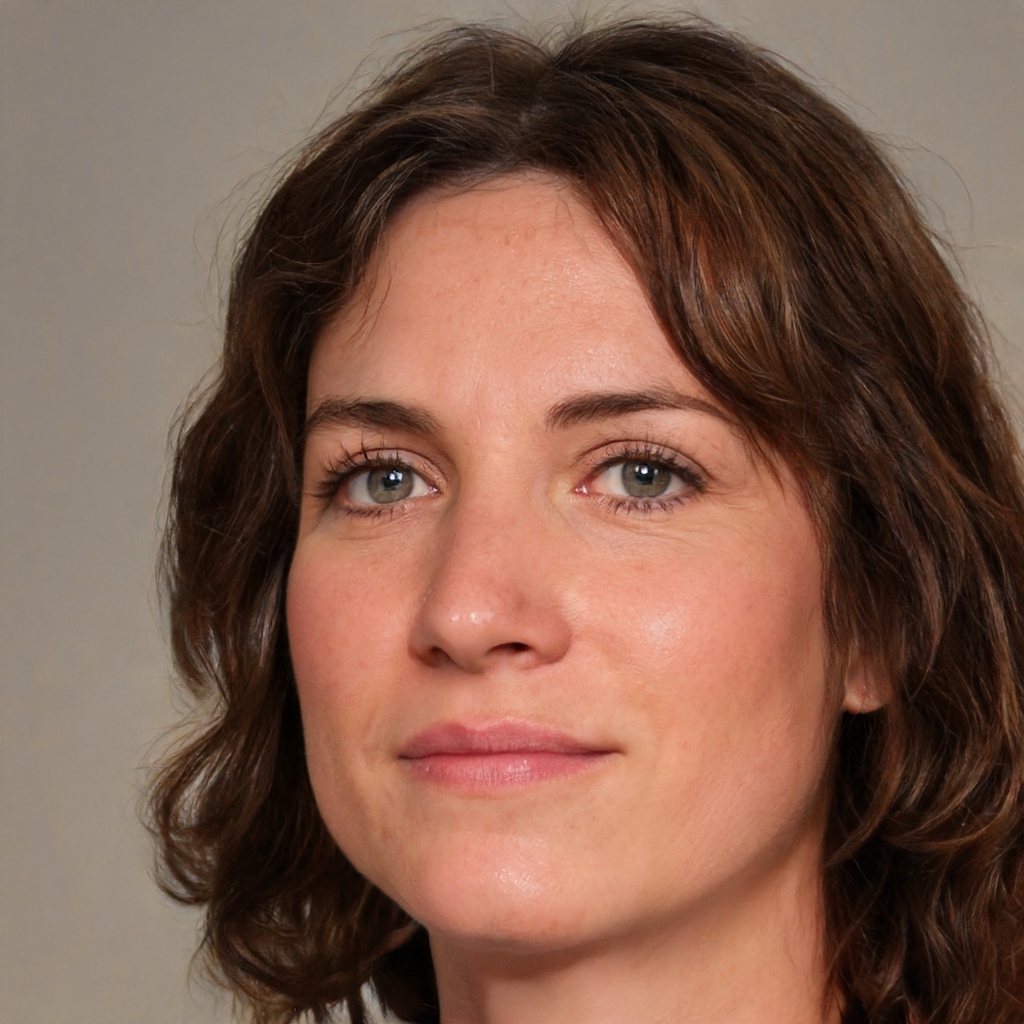 Das Wichtigste in Kürze:
Thematische Automaten nehmen sich eines konkreten Themas an. Dabei kann es sich grundlegend um Abenteuer-Slots, aber ebenso um Ägypten oder Bücher-Automaten (Book of …) handeln.
Klassiker kommen in der Regel mit drei Walzen daher. Wobei die klassische Einsortierung mitunter auch etwas mit dem Thema, etwa Früchte, zu tun hat.
Diverse Geldspielautomaten gehören zu einer Franchise. Hier kommen uns als Erstes die Superhelden Slots mit Verbindung zum Marvel Universum in den Sinn.
In diesem Zusammenhang sollen die hoch und niedrig volatilen Spielautomaten genannt sein. Dabei handelt es sich um Slots, die häufig kleine Summen oder seltener große Summen ausschütten.
Zuletzt gilt es auf die progressiven Automatenspiele zu verweisen. Dort zweigt der Softwareentwickler einen kleinen Teil des Einsatzes für einen anwachsenden Jackpot ab.
Types slots
With the different types of slot machines, it's only natural for players to get lost quickly. However, we believe that every casino customer can find the exact right slot or slots for them. It is a great relief to search directly in the right category. Below we will try to make a small categorization of vending machines. In doing so, we definitely want to work with examples as well.
Fruit Machines (Fruit Machines)
At this point we must start with a note. There is a whole range of classic slots here. But the fruits have made the transition to modernity. In the meantime, there are slot machines that put the fruit department in the right light. We are talking about fruit machines that come with newfangled features and offer exciting winnings at the same time.
In this regard, the Fruit Shop slot from NetEnt immediately comes to mind. This is available in a normal variant or with the addition of the Megaways. Even a Christmas version is available. The special symbols include the logo wild, the x2 multiplier and of course the free spins symbol.
3D slot machines
The graphics have evolved tremendously in the slot machines. After the origin of classic slots came the upgrade to video machines. Today we can already talk about 3D slot machines. These are virtual slot machines that show us the images in the third dimension. This makes them look more plastic – almost as if we could touch them. The player feels more immersed in the action. There is talk of greater immersion.
From our point of view, the best online 3D slot machines are the ones that come with a clear theme. By name we want to mention Dr. Jekyll & Mr. Hyde from Betsoft. There you can win up to 480,000 coins with a Return to Player (RTP) of 96.17 percent. Volatility is to be regarded as average. The rendering of the characters and the other symbols is very well done in 3D. Furthermore, we would like to recommend Big Bad Wolf from Quickspin. Here the drawings are a little clearer. The three little pigs seem to be literally peeking out of their houses. There, there is even an RTP of 97.31 percent.
Adventure Slots
From our point of view, this type of slot machine is definitely its own category. These are slots where the player is put in the role of an explorer. Why can this variant of slot game be categorized independently? In our view, there is a clear reason for this. This is the excessive popularity of this type of slot machine. As a customer, we like to be the explorers and discoverers. At best, of course, we discover great features and big wins.
With the examples, it's really easy with the adventure slots. On the one hand, we would like to cite Rich Wilde and the Book of Dead. Although this is also a book slot. But the researcher, who examines the ancient burial chambers for treasures, also falls into this metier. The slot game, which is modeled after Book Of Ra, comes with a payout rate of 96.21 percent. Gonzo's Quest, where we follow in the footsteps of the Mayans in the jungle, is also a real adventure in vending machine form. There, the RTP is 96 percent.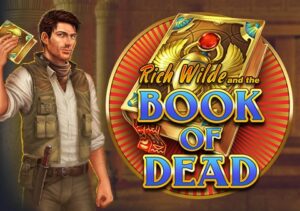 Visit casino to play Book of Dead
Franchise slot machines
A franchise denotes an affiliation with a group or subject. This is especially popular with superheroes. Maybe you've seen the diverse Marvel movies in theaters. From Iron Man, to Thor, to the Avengers and Guardians of the Galaxy, there was always new content over many years. All of these films are part of the Marvel universe. Strictly speaking, by the way, Marvel belongs to Disney. The same applies to Lucas Arts, which also operates its own franchise with Star Wars.
In principle, there are even mini-franchises related to individual superheroes. Let's just take the "Incredible Hulk." In the meantime, there are already three parts of it, all of which have been published by the slot machine manufacturer Playtech. Superhero slots, by the way, are perfect for implementing a variety of functions. Since the comic characters all have special powers, they can be mapped with features on the reels. Thus, the superhero machines offer a great variety.
Classic reel slots
What makes a classic slot machine species? One is, of course, the age. The older a slot game, the more likely it is to be dubbed a classic. However, there are equally newfangled classics. These can be determined in the category of reel slots by the number of reels. Especially machines with three reels are considered classics by the bank. We ourselves consider this classification to be somewhat strict. Because nowadays there are already 3-roll slots that come with interesting features. Otherwise, however, most slot machines consist of reels, but far from all. When a slot game does not require peers in a row, but clusters of matches, we are talking about a playing field rather than reels. Generally, there is still a categorization in classic reel slots.
3 reels slot
What characterizes a 3 reel slot? In principle, it is the fact that there are exactly three rollers that rotate. Furthermore, the classics often have the paytable open directly with on the page where the game takes place. We find this part very elegant. Because the customer can immediately see when and why there is a profit. Anyway, the 3 reel machines should not be demonized as old-fashioned. Because they present probably the simplest game principle Mostly there are only one, three or five paylines. It's easy to keep track. This advantage should not be underestimated at all.
Of course, we have again prepared an example. Our choice fell on Rise of the Genie from iSoftbet. Because this is not just a simple slot machine. This shows three times three symbols on the playing field and right next to it directly the winning table. Nevertheless, there are different ways to combine the images. The win rate is 96.46 percent. Also, sometimes just two matches are enough to get a payout. The game serves as a universal substitute. The genie from the magic lamp, on the other hand, resets the collected prizes.
5 reels slot
It was just a decade ago when 5 reel slots were the most modern thing on the market. But time marches on. Today there are 3D machines and special features (e.g. Megaways). However, it is important to note that many of the newfangled slot machine types still come across as 5 reel slots. By the way, recently there are 6 reel slots. But these are so rare that it is not worth creating a separate section for them. Machines with five reels are the standard nowadays. Here are the most games.
Nevertheless, we are here in the category of classics. Therefore, we definitely want to mention a vending machine that has already proven itself for many years. Our decision fell on Starburst from NetEnt. This is a game with low volatility. It shows five times three series and was published in 2012. On ten paylines we discover numerous gems. Jewels, along with fruits, are another sign of a classic slot. Spreading and sticking wild cards are part of the gameplay in Starburst. In addition, the player needs to remember only a few symbols. The RTP is 96.01 percent.
Note: The payout percentage of our 5 reel slot example is lower than our 3 reel slot example. Classic or newfangled slot machine? This question is in no way decided on the basis of the probability of winning!
Books Slots (Book of …)
Who would have thought in the early days of slot machines that it would be worth writing about slots books. In fact, almost every software developer has launched at least one game that follows a proven pattern. There is a mysterious book, which usually appears as scatter and wild in personal union. In addition, during the free spins, a bonus symbol is triggered that sticks during the free spins. In our example, we will of course use the most successful slot of this type.
This is Book Of Ra. After all, we have already mentioned the similarly successful Book of Dead as an example elsewhere. This slot machine takes us to ancient Egypt. There we embark on a research trip. This would have qualified the game as an adventure vending machine as well. The rollers have a black background, which is good for the overview. Otherwise, there are only nine lines and only one special symbol in the base game. With the gamble feature we can double winnings or gamble them away directly.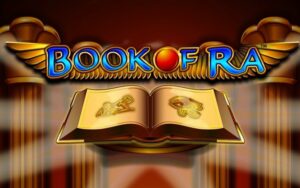 Visit casino to play Book of Ra
Book of Ra

| | |
| --- | --- |
| Best casino to play: | PlayZilla |
| Theme: | Ägypten |
| Software provider: | Novomatic |
| RTP: | 94,26 % |
| Min bet | 0,45 € |
| Max bet | 90 € |
| Max win | x5.000 |
Progressive Jackpots
We also want to briefly mention the ordinary jackpots. These are not infrequently divided into a major, maxi and minor amount. These could be grand prizes of 10,000, 1,000 and 100 euros. Of course, at the slot machine game you have to reach a certain target in order to bag this sum. As a contrast, there are the progressive jackpots. We cannot simply quantify these with a fixed sum. Each bet made by all players increases the maximum win. Some slot machines almost universally provide a million dollar amount.
Which brings us directly to our example. There is no way around Mega Moolah here. The highest payout known to us was in the amount of 19.4 million euros. The prize went to Belgium in 2019. However, the winning amount was won in the ABsoloootly Mad Mega Moolah slot. In general, Mega Moolah is a great animal slot. On 25 paylines, the player tries to line up identical symbols. The graphics are still in 2D. Microgaming has released this slot machine. The payout rate is 88.12 percent.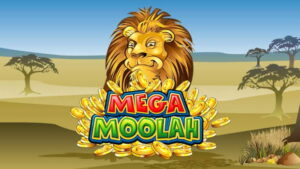 Visit casino to play Mega Moolah
Megaways Slots
In principle, there are only numerous features and functions in the online casino. However, it doesn't make sense to call out a separate category especially for the scatter, the free spins or the wild. Because these functionalities are found in most slot games. The Megaways feature is a different story. Symbols of different sizes are placed on the playing field. Therefore, with each spin, the number of available winning rows also ends. This element provides additional excitement and variety on top of that.
Let's take Buffalo Rising Megaways as an example. Blueprint Gaming has launched this game. It has an attractive payout ratio of 97.01 percent. The maximum number of paylines is 117,649. Otherwise, it is an animal slot that comes with a multiplier feature. Bonus games come with special benefits and with constantly expanding multipliers. In addition, this is a machine that comes up with six reels. We a little variety is Buffalo Rising Megaways perfectly suited.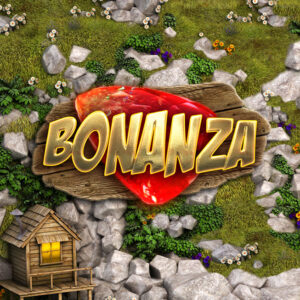 Visit casino to play Bonanza Megaways
Buy bonus
What's the most fun thing about the slot machine? Often it is the free spins feature. However, depending on the machine, the Free Spins rarely trigger. Other functions are also only used sparingly. This is how slot machine games increase excitement. But there is another way. Because some slot machines let us buy a bonus at any given time. Of course, an increased and also a precisely calculated stake is to be deposited. We take the financial advantage we have when we make it to the bonus feature on our own.
Conversely, we experience the bonus round on demand. Of course, we have again prepared an example. We have chosen Deadwood X Nudge. This is a western style slot machine game. The first and last roller turn out a little smaller. Nevertheless, we play on 576 ways. With the golden star on the left side of the field we can buy the functions. All we have to do is specify a desired stake and decide between guaranteed or liable jokers. The win rate is 96.03 percentage points.
Vending machines with multi-rotate feature
Now we have given our readers a good overview of most slot machine types. Lastly, we come to a very special category. By this we mean the multi-twist feature. But we don't want to make it more complicated than it is. This can be two slot machines in one. Then, next to the first playing field, a second one appears. There may even be a third and fourth pitch underneath. With just one click on Spin, all the reels of the game boards will start spinning. This allows for a faster and even more exciting gaming experience.
However, this type of vending machine is now prohibited in Germany. This is because in this country slot machines may only be operated with a five-second pause. Now, if a slot game performs four spins simultaneously, this rule is otherwise undermined. On the other hand, there are machines that balance the bet across all the fields. Then, in principle, not even high stakes are necessary.
Conclusion: Variety with slot machine types
Different types of slot machines provide variety in the online casino. It is useful to know a little bit as a customer. Otherwise, we can only advise you to give any type of vending machine a try. In the end, players will stick to the slots they enjoy the most anyway. Whether it is a classic 3 reel slot or a newfangled Megaways slot machine is up to personal taste.
FAQ: Slot machine types
Are there slot machines in all crypto casinos?
Slot machines are the heart of any online casino. The type of deposit does not matter. If an Internet gambling house is anything to go by, then it comes up trumps with different categories of slots.
How should you choose the right category for yourself?
The proof of the pudding is in the eating. Many slots can be tried in demo mode after registration. There are no costs involved. We recommend this procedure to new customers. If you have tried a few games from each slot category, you will get to know your preferences.
Why are Fruit Machines so popular?
On the one hand, there is the simplicity of these machines. On the other hand, they look fresh even after years. Experienced players appreciate them out of habit. New players try out Fruit Machines because they are listed under popular slots and then they also like them.
When was the slot machine invented?
Black Cat is considered to be the world's first slot machine. The Callie brothers introduced the side arm slot machine to the market in 1889. This is also the origin of the name "one-armed bandit".
What is the difference between online vending machines and real ones?
If we are talking about the same game, with an identical payout percentage and the same features, then there is no difference in the game mechanics either. To reach the "real" vending machine, however, you have to leave your own four walls.
Who is allowed to play the machine?
Only players who are 18 years or older are allowed to use a real money slot machine in Germany. Furthermore, there must be no listing in the OASIS lock file.
Relevant posts