FossyGFX – Casino Streamer
Hand on heart: Most casino streamers are first and foremost real entertainers themselves. This focus is often so strong that viewers would rather watch the streamer than follow the developments in the casino. The situation is completely different with FossyGFX, one of the most successful casino streamers around.
"Foss" refrains from getting overly excited or celebrating winnings excessively. Instead, the Monaco-born influencer focuses entirely on the game rounds during the streams. A plan that has worked wonderfully so far. Follower numbers are increasing, while at the same time the player is able to hide information about his private life from the public.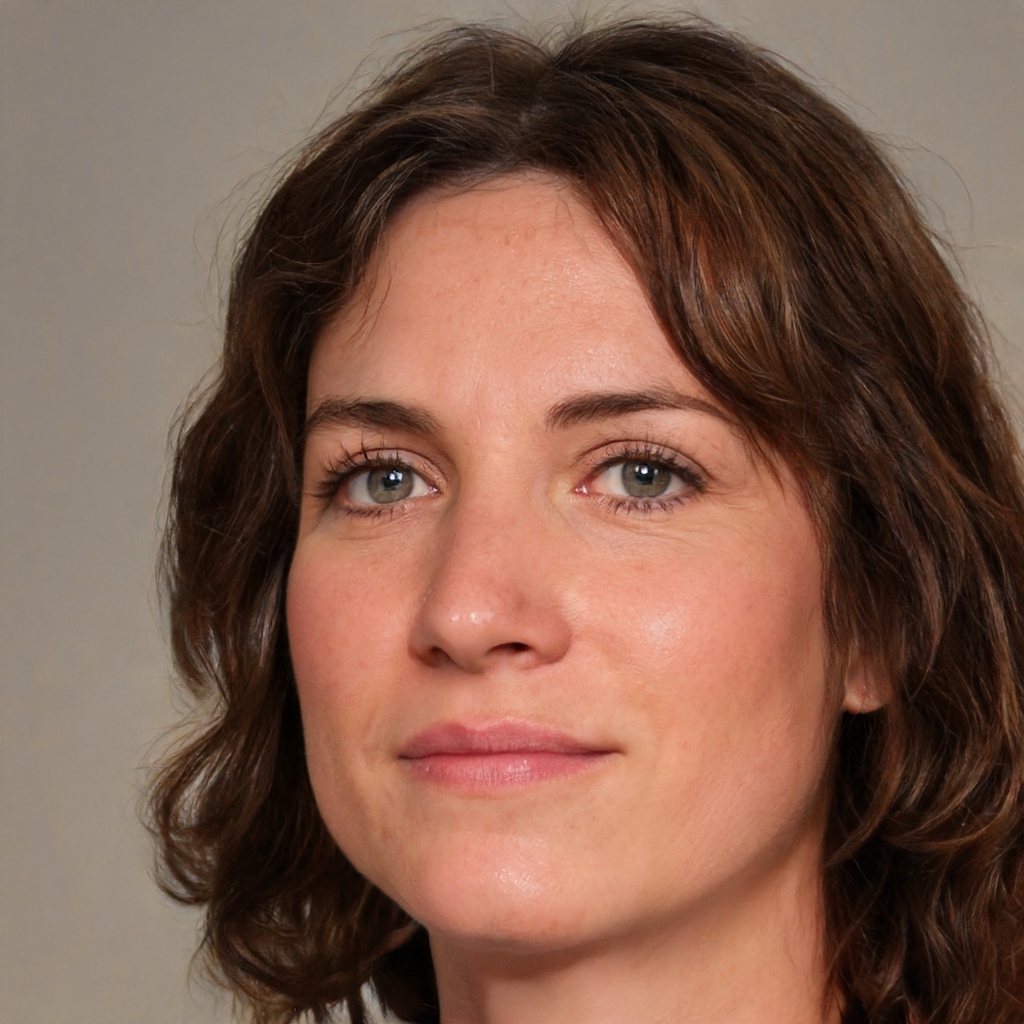 The most important facts in a nutshell:
FossyGFX has built up a reputation in the casino scene as a quiet high-roller streamer
Almost 500.000 followers follow "Foss" on various social networks
The streamer is surprisingly good at keeping his private life secret, almost nothing is known about it
FossyGFX celebrated his biggest win with a win of over 6,25 million US dollars on the slot "Wanted – Dead or A Wild"
The casino streamer mainly plays in crypto casinos with digital currencies such as Bitcoin, Litecoin or Ethereum
FossyGFX not only plays exclusively in online casinos, but also streams game rounds in shooters such as CS:GO.
General: FossyGFX
In tranquility lies strength. No casino streamer fits this well-known saying better than the streamer FossyGFX. The Monegasque native's calm and collected manner noticeably sets him apart from most other streamers. Even bigger profits do not upset the "ice block", likewise FossyGFX does not panic during longer lean periods.
Apart from his quiet nature, the streamer's secret recipe consists of other ingredients. Thus, the influencer is known for placing his bets exclusively in crypto casinos. Here FossyGFX rather rarely indulges in small stakes. He is particularly fond of the big stakes of more than 50 or 100 US dollars per round.
The fact that there is always enough entertainment despite the serene disposition is mainly thanks to the games of the Influencer. "Foss" loves to play slots with the Bonus Buy feature. So, if you are watching here, you can firmly expect free spins rounds. In the meantime, the streamer is also more often active in the Gaming sector again, away from the casinos. This is not really surprising. After all, he took his first steps as an influencer with games like CS:GO.
And what is the name FossyGFX all about? Unfortunately, this question cannot be answered conclusively. Where the name comes from is not yet known. According to conjecture, the synonym should have no connection to the influencer's real name. With a wink, the streamer is in turn repeatedly compared to the bear Fozzie from the "Muppet Show". In fact, with a lot of imagination, a few similarities are available between the popular bear and the charismatic streamer. Whether "Foss" may actually have chosen its name in reference to the series, however, can neither be confirmed nor denied.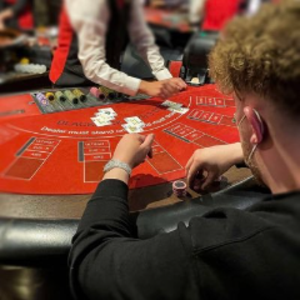 FossyGFX

| | |
| --- | --- |
| Streamername: | FossyGFX |
| Echter Name: | – |
| Herkunft: | Monaco |
| Geburtstag: | – |
| Wohnort: | Malta |
| Lieblingscasino: | Stake.com |
| Lieblingsspiel: | Wanted – Dead or A Wild, Plinko |
| Höchster Gewinn: | 6.250.000 US-Dollar |
| Geschätztes Vermögen: | – |
| Geschätzte Einnahmen: | – |
| Number of followers: | Twitch: 89,000, Twitter: 125,000, YouTube: 144,000,Instagram: 12,000 |
FossyGFX's favorite casino
The selection of suitable casinos for FossyGFX is almost automatically limited by the fact that the streamer only places his bets with cryptocurrencies. Over the years, Stake.com's casino in particular has proven to be a real favorite. Together with the provider, the streamer has entered into an intensive cooperation and can even provide its followers with exclusive offers for the casino via a special promotion page.
Stake.com
That "Foss" chose Stake.com as its preferred provider is not surprising. Hardly any other online casino enjoys such a good reputation in the field of cryptocurrencies as this company. For several years now, Stake has been focusing on digital currencies and offering some traditional Bitcoin games. Here FossyGFX has already completed numerous rounds of games and has especially taken the game Plinko to heart.
In addition, Stake also offers slot fans an exciting selection with well over 3,000 different machines. The offer is licensed and regulated by the gambling authorities from Curacao. In addition, the arcade acts as a sponsor of various athletes and clubs. Among them, for example, boxing in Japan or the English soccer club from Everton FC. In short, it's easy to see why FossyGFX likes to place its bets here in particular.
Bonus information
| | |
| --- | --- |
| Bonus code: | KC500 |
| Minimum deposit: | |
| Wagering requirements: | $100 |
The bonus code KC500 must be used.
This is an exclusive offer only through us.
Bonus and deposit must be wagered 30x.
Minimum deposit for the bonus is $100.
FossyGFX: Favorite games
In general, followers of "Foss" can look forward to a wide range of different games. The streamer is traditionally not necessarily limited to a few games. Instead, the Monegasque keeps trying out new titles. Especially when they deliver a bonus buy feature. Nevertheless, some titles have emerged as the streamer's favorite games. You can see exactly what they are in the following.
Book of Dead
The game Book of Dead comes from the famous Rich Wilde series from the developer Play' N Go, and is by far the most popular title in this series. The slot is often referred to as a clone of the Novoline slot "Book Of Ra". An accurate description, because the gameplay is identical. The big feature here is the free spins, for which a bonus symbol is selected. If this appears on a reel, all symbols on the reel turn into the respective symbol. An enormously popular slot machine that is not only high on FossyGFX.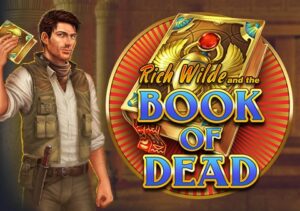 Visit casino to play Book of Dead
Plinko
The streamer's passion for the game Plinko is almost a unique selling point. This is a classic Bitcoin game in which a coin is dropped into a pyramid. Depending on the landing point of the coin, a prize is paid. The Influencer has already played several exciting rounds in this game – and many more are likely to follow in the future.
Wanted – Dead or A Wild
Why "Wanted – Dead or A Wild" is high on the list of the most popular games at FossyGFX is easy to explain. In this very game, the streamer raked in his biggest profit yet, bagging a whopping $6.25 million. The title was created by the developer Hacksaw Gaming and can be described as a thrilling Wild Wild West slot. Three different features add variety here and can increase winnings with up to a 100x multiplier.
Big Bass Bonanza
"Big Bass Bonanza" is a slot from Pragmatic Play. FossyGFX has already been on the hunt for the really big fish here one or two times. The game convinces mainly with a traditional structure, but some really modern features. This way, the free spins and multipliers can be steadily increased, which can lead to impressive winnings. We can well understand that "Foss" can partly spend hours at this slot.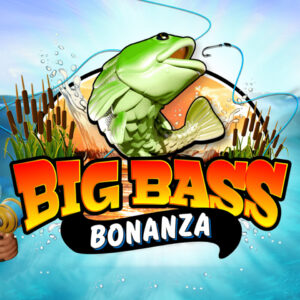 Visit casino to play Big Bass Bonanza
Fruit Party
With the Fruit Party slot, the streamer always lets things get a little fruity. Pragmatic Play, as a well-known developer, is also behind this game. The slot comes with high volatility, but also offers unique winning opportunities thanks to progressive multipliers. Furthermore, another feature is the cascade mechanism. Thanks to this, winning symbols are removed from the reels and replaced with new symbols. So with just one spin of the reel, it is possible to bag multiple wins.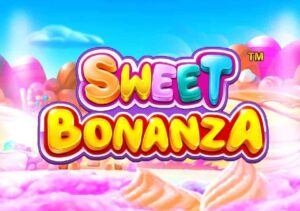 Visit casino to play Sweet Bonanza
FossyGFX streaming times and channels
Of course, FossyGFX did not come to increasing follower numbers and a larger fan base in its sleep. The streamer has been doing its job reliably for several years and was especially reliable like Swiss clockwork in the past. However, part of the whole truth is that the intensity has changed a bit in 2022. The Influencer allows himself a break or two, sometimes even for several days.
In addition, there are differences between the isolated channels. While "Foss" has been streaming intensively on Twitch for a long time, the focus has shifted a bit more towards YouTube in 2022. In some cases, he kept his followers on Twitch waiting several months for a new video. So far, however, this has not done any lasting damage to the number of followers.
How often does FossyGFX stream per day?
As mentioned above, FossyGFX streamed almost daily for quite some time. As a rule, the streamer devoted himself to his games and viewers for several hours. In the meantime, this has changed a little. If "Foss" is active, the streams still continue for a long time. However, the streamer can no longer be found on his channels on a daily basis.
At what times does FossyGFX stream?
The Monegasque is clearly one of the streamers who appreciates a clearly timed daily routine. As a rule, "Foss" takes a seat in front of his computer in the late evening hours. In some cases, the streams even shift to a start at night. It is unclear whether the influencer uses the time beforehand primarily for sleeping or also fills his private life here.
How long do casino streams from FossyGFX last?
FossyGFX casino streams usually take several hours to complete. Optimal, therefore, for all those who like to be present during long and extensive gaming sessions. Although the streamer itself only provides limited entertainment, it is fun to watch for a longer period of time. By the way: If you don't want to stay awake at night, you can watch the streams on demand the next day.
In which categories does FossyGFX stream on Twitch?
FossyGFX's career on Twitch has been developing in an interesting way. In the early days, the streamer focused mainly on first-person shooters like the popular CS:GO. Gradually, however, casino streams and the slots category took over on Twitch. In the course of 2022, things changed again somewhat. It seems like "Foss" has had enough of Twitch for now in the last few months. The streamer was mainly active on YouTube that year and also devoted more time to his "old love" CS:GO.
Estimated assets and revenues
Many streamers do not make a big secret about their fortune and income. Often, spectacular shots with expensive cars or in impressive real estate are even part of the secret of success. All this cannot be said about FossyGFX. The streamer keeps his private life, assets and income covered to the maximum.
Only as much is known about the "Fossy myth" as the streamer himself reveals about himself online. And that's not necessarily a lot. However, experts estimate that the streamer should easily hold millionaire status by now due to his follower numbers and advertising deals.
However, it is important to remember that the streamer also reinvests a large portion of its revenue. After all, there are streams in which "Foss" will easily shell out $100,000 or $200,000 for a bonus buy feature. However, it is also a fact that the Influencer has been able to make big profits many times. The record profit of over 6.25 million US dollars for "Wanted – Dead or A Wild" alone has already filled the box office considerably.
Social Media and FossyGFX
FossyGFX provides its followers with videos, information and news on various channels. The clear division between the individual channels is striking. For the videos and streams, the influencer uses Twitch and YouTube. He is also active on Instagram and Twitter, but mainly for direct communication. Once again, the Instagram profile is a special case, so to speak. Despite several thousand followers, the streamer doesn't usually post any content here.
Twitch
Twitter
YouTube
Instagram
FossyGFX on Twitch
As for every great streamer, there was no way around Twitch for "Foss" for a long time. This platform was and is the old home of the Monegasque. The influencer has already been active here for many years and has been able to steadily increase his following. The real trademark on Twitch, besides the laid-back nature, are the spectacular bonus buy rounds that FossyGFX entertains its viewers with.
Those who follow the channel, however, will not have missed the longer time-out in 2022. At the time of our report, the last video on the profile was already eight months old. It seems like the casino streamer has taken a bit of a step back from Twitch, at least temporarily. Curiously, however, the number of followers has grown nonetheless. Meanwhile, more than 89,000 people follow Fossy here.
FossyGFX on Twitter
In a way, FossyGFX is already an "old hand" in the social network of Twitter as well. The "gambler" has been active here since 2014. By now, he is followed by more than 125,000 people, who can always follow especially the latest clips from his streams and interesting news. Individual videos from CS:GO are also posted regularly.
Currently, however, "Foss" is mainly limited to providing its followers with sweepstakes, promotions and other opportunities to win. The Maltese by choice also pursues his passion for cryptocurrencies and alternative investments here.
Foss on YouTube
The streamer has been active on YouTube under the name "Foss" since 2017. So it wasn't until three years after his Twitter entry that he launched on YouTube. At the beginning of its time, FossyGFX was mainly engaged in uploading videos of the shooter CS:GO. Today, slot videos dominate the channel, although actual shooter clips are still uploaded as well.
Apparently a mixture that goes down well. The channel "Foss" is followed on the platform more than 144,000 people. In 2021, the influencer also launched a two-channel dedicated to Twitter highlights. But the truth is that it is not really active and seems to have fallen asleep. The profile does not give the impression that new clips will be found here in the near future. In total, only two videos were uploaded, but the secondary account is still followed by more than 4,000 people.
Fosscasino on Instagram
Meanwhile, a very important medium for FossyGFX has become the platform of Instagram. This is quite curious if you look at the Instagram profile. The streamer hardly posts any content here and certainly no photos from his private life. Instead, the profile name "Fosscasino" simply refers to its exclusive offer website for Stake's casino. It's remarkable that the account still has a total of 12,000 followers.
More deals from FossyGFX
Exact figures of FossyGFX's earnings and revenues are not known. Neither is it clear where the revenue comes from in detail. Of course, the majority is generated by the streams and possible profits. However, it is not known if the influencer has any other mainstays besides streams. Definitely, however, "Foss" refrains from pestering his followers with merchandise or the like.
However, the streamer repeatedly reveals that he has a great passion for cryptocurrencies. On the one hand, this is shown by the stakes in crypto casinos. On the other hand, "Foss" also describes himself as a crypto investor, so he may be able to book additional income this way as well.
Private life
Hardly any casino streamer manages to keep his private life out of the public eye as well as "Foss". For example, it is not known what the streamer's real name is. The origin and current place of residence are also disputed. It is believed that FossyGFX was born in Monaco. In the meantime, however, he is said to have taken up residence in the casino landscape of Malta. In his streams, it is hard to find out anything about the origin. There are no references to the surroundings, and the streamer does not speak English, which is by no means a language that can be clearly assigned.
The extent to which "Foss" keeps his private life out of the public eye is also shown by his various profiles on social networks. Thus, the Instagram profile is conceivably empty and does not show a single post from the streamer's private life. In this respect, too, "Foss" takes a completely different approach than many other streamers who record almost the entire daily routine for their fans.
Controversies & Criticism
Foss" has already had to live through one controversy or another in the course of his streaming career. Like almost every high roller, the influencer faces accusations that his bets would be fake money and not his own funds. However, this accusation cannot be substantiated on any level. Instead, it can be assumed that the streamer uses its revenues to finance its streams.
Moreover, every now and then FossyGFX gets into a conflict with the Twitch social network. Already twice he was temporarily banned here for a short period. According to "Foss," some of this was done without any real basis. However, the fact is that Twitch does not tolerate too many violations. The streamer will have to be a little careful in the future if he wants to avoid a permanent permaban on Twitch.
Apart from that, however, it can also be stated that there are no known serious issues surrounding FossyGFX. The streamer has a "clean slate" and cannot, for example, be confronted with any criminal offenses or other accusations so far. This, too, is not necessarily a matter of course and should therefore not go unmentioned at this point.
Relevant articles: