CasinoDaddy – Casino Streamer
Who is the streamer CasinoDaddy? First of all, it is not an individual, but a team. The creators are the Swedish brothers Eric, Anton and Mathias Joelsson. They are also known in the community by the nicknames Ebro, Ante and Masse. However, they have long since stopped streaming alone. With Erik (Jesus), Oscar (Ogge), Gustav (Gogge) and Buddha, further partners have joined the Casino Streamer.
This means that at least seven people are involved in the CasinoDaddy "project". According to our information, they can all make a good living from their jobs. At the same time, the reach is nowhere near as large as that of other influencers in this industry. But CasinoDaddy is more than just a group of people dedicated to online streaming. On top of that, they run several homepages about casinos that make money with affiliate marketing. In the following, we will take a look at some of the facts about CasinoDaddy.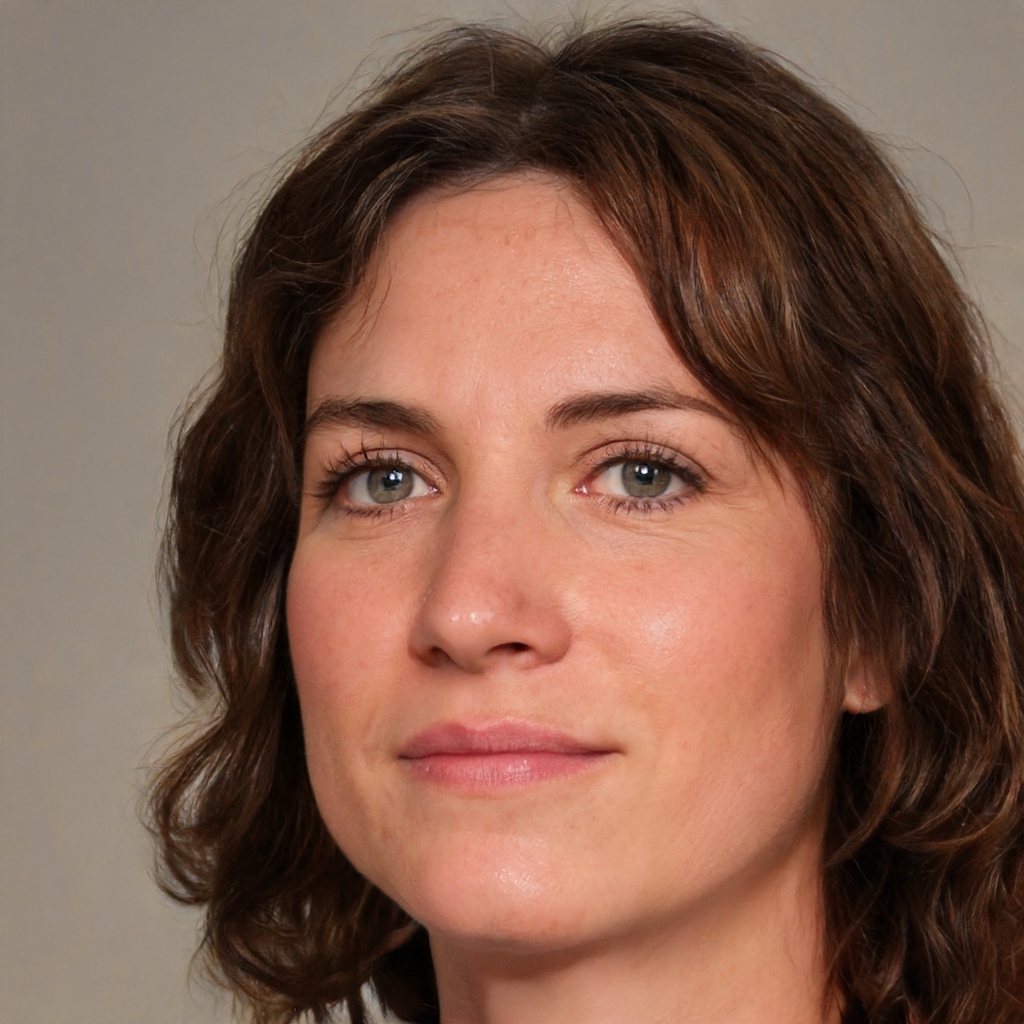 The most important things in a nutshell:
Streaming around the clock is certainly a goal of the force. However, this cannot be sustained. Even in the constellation with seven people, it can't be done. Nevertheless, the troupe is well organized. They are almost daily ten hours or more in front of the camera.
The Joelsson brothers are already a charismatic gang. They fit very well into the scene of casino streamers. Because with a looming profit, it often no longer holds them on their chairs.
Although the brothers are a great team, we rarely see them together in front of the camera. Rather, the goal is to appeal to a larger audience with three different characters. Along the way, the division of streaming time grants greater, personal freedom.
CasinoDaddy is by no means committed to a gambling house. Since the group does affiliate marketing, it would also not be purposeful to commit to one provider. We have already seen streams from PlatinCasino, LeoVegas and mBit Casino.
Some of the highest winnings were brought in on the slots Mental and Snow Wild. Otherwise, the brothers like to play Money Train, Gonzo's Quest Megaways, Book of Dead or Fruit Party.
General: The Joelsson Brothers
In general, we think the nickname for the channels is insufficient. Because it is a unique selling point that three brothers are joining forces here. Then why is the channel called CasinoDaddy and not, for example, CasinoBrothers. The latter might have made more curious. In the meantime, the three brothers have even brought help on board. In total, we've seen six different casino streamers on Twitch now.
At least in part, streamers are also family men. However, since this does not seem to apply to all influencers in the group, the nickname should not be based on this either. Due to the concentrated mass of streamers, the troupe is able to generate new content practically every day. Since CasinoDaddy includes different characters, there is a wide audience appeal.
It is also known that thanks to their success, the brothers have been able to set up their own studio for casino streaming. This already shows that their plan is working. They can take turns in front of the camera and still make a good living. This may also be due to the fact that Twitch and Co. is not their only source of income. They also operate casino homepages.
On the CasinoDaddy channel, the stakes are quite high. However, the Joelsson brothers are not high rollers to the same extent that Roshtein is. The fact that they try to maintain at least a certain level during the missions makes the group of streamers approachable for the viewer.
Furthermore, CasinoDaddy is known for its "Bonus Hunts". Bonuses are either bought or earned. On the channel, the redemption usually takes place at the end of the session. This gives the impression of more frequent profits – which, however, is not necessarily true. Of course, the profits are real. But the stakes made for this, which are spread over time, are lost in the process.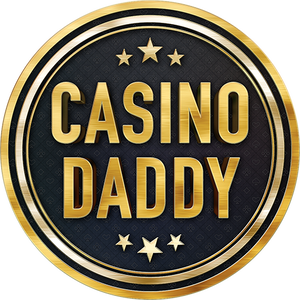 CasinoDaddy

| | |
| --- | --- |
| Streamername: | CasinoDaddy |
| Echte Namen: | Mathias (Masse), Anton (Ante) und Eric (Ebro) Joelsson; Oscar (Ogge), Gustav (Gogge), Erik (Jesus) und Buddha |
| Herkunft: | Kristianstad/Schweden |
| Geburtstag/-jahr: | 1988 (Mathias), 1990 (Anton) und 1994 (Eric) |
| Bekannter Wohnort: | Kristianstad/Schweden |
| Lieblingscasino: | Tsars Casino |
| Lieblingsspiel: | Gonzo´s Quest Megaways |
| Höchster Gewinn: | 900.915 Euro |
| Geschätztes Vermögen: | – |
| Geschätzte Einnahmen: | – |
| Number of followers: | Twitch: 170,752 Twitter: 9,618 Instagram: 11,800 YouTube: 80,900 TikTok: 182 Facebook: 10,365 Discord: 4,843 |
CasinoDaddy's favorite casino
There are different ways to approach the subject here. Once can be found under CasinoDaddy a homepage operated by the brothers. There you will find recommendations for the best online casino. Further, we can just look at their recent streams and see where the Joelsson brothers have been playing lately. In the end, we decided on a mixture of both.
Tsars Casino
This provider is listed in first place on their website at the time of our report. It is a less known casino site in Germany, but it comes with a great overview. There are great bonus promotions, many games and the payout is instantaneous.
Jet Casino
At Jet Casino, we watched one of their recent broadcasts. It has a dark design and provides a high jackpot incentive right on the homepage. On top of that, you get 500 free spins for the first registration. The login can be abbreviated via data from Google or Telegram.
Fairspin Casino
Fairspin Casino is again relatively unknown. This is another reason why casino streamers are very interesting as influencers. Because new venues can be discovered. It is a Bitcoin casino with fabulous division in the sections. For example, there is a "Buy Bonus" category there, which is sometimes very handy for influencers.
Up to 450% + 140 Free Spins
Bonus information
| | |
| --- | --- |
| 1st deposit | Up to 100% + 30 free spins |
| 2nd deposit | Up to 75% + 30 free spins |
| 3rd deposit | Up to 75% + 30 free spins |
| 4th deposit | Up to 200% + 50 free spins |
| Minimum deposit: | 20 USDT |
To receive 50% bonus + 10 free spins, a deposit of min. 20 USDT must be made. Maximum bonus amount: 125 USDT

To receive 75% bonus + 20 free spins, a deposit of min. 250 USDT must be made. Maximum bonus amount: 375 USDT

To receive 100% bonus + 30 free spins, a deposit of min. 500 USDT must be made. Maximum bonus amount: 100,000 USDT
Slottica Casino
At Slottica Casino you already get 50 free spins for registering. This allows new customers to simply try out the virtual casino. Tournaments and daily prizes are a highlight at this provider. Despite the name, Slottica has sports betting and virtual betting to discover on top of that.
Zet Casino
Once again, it is a casino that has a great place in the internal ranking on CasinoDaddy. Many of the titles popular with influencers can be found there. It is also possible to search the slots for jackpot games.
Joelsson brothers: favorite games
During a session, the guys from CasinoDaddy channel regularly change the online casino. It's not uncommon for them to head to three or more casinos during a stream. Only the selection of different slots is even bigger. We chose two slots where there were big wins and a couple of slots that we've seen on Twitch more often.
Snow Wild
As the name suggests, Snow Wild and the 7 Features is a slot machine that provides a lot of variety. Because each of the seven dwarfs has his own bonus up his sleeve. The game is played on 20 paylines and with a return to player of 96 percent.
Mental
Mental health is not guaranteed in this slot game. Rather, this is one of the scariest slots around. However, features can be purchased. Symbols can split and lead to higher winnings. The payout ratio is 96.08 percent.
Money Train
Money Train is a slot that is popular with other influencers as well. CasinoDaddy we see here more often chasing the wilds and multipliers. Once again, features can be launched in exchange for a cash purchase. The win rate is 96.2 percentage points.
Gonzo´s Quest Megaways
Gonzo's Quest is a classic in the slot machine scene. CasinoDaddy likes to play this game in the Megaways variant. Up to 117,649 rows can be formed in the process. In addition, it is possible to get the stake multiplied by 20,000 paid out again in the event of a grand prize. The RTP for this game is 95.77 percent.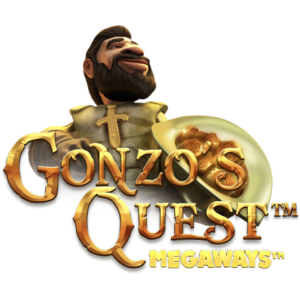 Visit casino to play Gonzo's Quest Megaways
Book of Dead
Rich Wilde and the Book of Dead is another classic slot machine in the casino streamer 's list of favorite games. In this, players are on the hunt for the golden book, which acts as a free spins scatter and wild. The goal of the streamer is the fantastic bonus round. The payout ratio is 94.25 percent.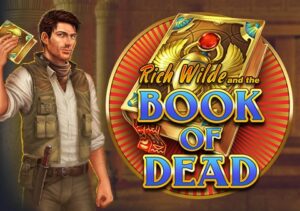 Visit casino to play Book of Dead
CasinoDaddy streaming times and channels
CasinoDaddy is an influencer consisting of several people. In the meantime, it's not just the Joelsson brothers who are on board, but other streamers as well. This brings a great advantage for streaming times.
What days of the week does CasinoDaddy stream?
For us, it is clear that a daily broadcast is the goal. This is by no means successful every week. But we have seen various weeks in recent months where the troupe was in front of the camera for seven days. However, especially during the vacation season, this complete coverage is not guaranteed.
How long do the Joelsson brothers' streams last?
There is a clear guideline here that the team adheres to. Streams start in the morning, usually between eight and ten o'clock. The transmission then ends somewhere between 20 and two o'clock. Casino streams rarely last less than ten hours. The longer recordings exceed the 14-hour mark.
When is which of the Joelsson brothers in front of the camera?
Still, it's not like streamers sit in front of the camera for 14 hours straight. Rather, they take advantage of the fact that it is a group. That's why the pre-description of a stream may say: "Slots with Masse, Ebro, Ogge, Gogge". This is how you can tell in advance who is sitting in front of the camera.
Where is CasinoDaddy streaming from?
The Joelsson brothers are Swedes. As far as we know, they have stayed true to their home country and start the transmission from Kristianstad. This is a small town with over 40,000 inhabitants in the southern Swedish province of Skåne län.
Estimated assets and revenues
The CasinoDaddy channel has been around since 2016. Not only have they managed to monetize their casino streams on Twitch and YouTube, but they've built two homepages on top of that. These work via affiliate marketing. The fact that all the gears mesh perfectly can be seen in the fact that during the Twitch streams there is always a reference to the current casino, including the review.
On YouTube, CasinoDaddy's earnings are estimated to be as high as $150,000. However, Twitch is by far the more active channel. There, visitors can donate directly to the original trio. In terms of revenue, it could be a disadvantage that it is a streamer team. We are not aware of how CasinoDaddy divides the revenue between them. However, projections put earnings to date at five million U.S. dollars.
However, this merit must be judged with caution. On the one hand, the level of revenues does not provide insight into spending patterns. In addition, the profits are to be divided by a larger number of people. However, it has become clear several times in the streams that probably all streamers involved in CasinoDaddy can make a very good living from it.
In doing so, we don't want to hold back the profits in their streams. Ogge won a sum of 900,915 euros on June 3, 2022. This is only one of many six-figure sums that have been brought home by the troops. The maximum winnings are presented by CasinoDaddy on AboutSlots.
Social Media and CasinoDaddy
CasinoDaddy consists of several people. Nevertheless, there is always a channel for the brand. If we mention this separately, then the streamers themselves still have their own channels in case of doubt. However, in this review, we will mainly deal with the accounts under the CasinoDaddy umbrella brand. With seven casino streamers, the analysis would otherwise get out of hand.
Below we first present the social networks on which CasinoDaddy is active:
Twitch
YouTube
TikTok
Instagram
Facebook
Twitter
Discord
Forum
CasinoDaddy on Twitch
The team has 170,752 followers on Twitch. At this point, we would like to once again highlight the division among casino streamers. Usually, a transmission lasts for about twelve hours. During this time, three to four streamers divide the day among themselves. This results in several advantages.
Once the personal burden for the casino streamer is not so high. There are influencers who cover such a span or even longer periods, all by themselves. We spontaneously think of TrainwrecksTV. However, CasinoDaddy's approach seems more clever. As a successful streamer, you can afford to split it up and thus reduce your own workload.
However, the division has another advantage. Each person under the nickname CasinoDaddy is charismatic in their own way. Therefore, the target group of casino players can be addressed in different ways. From our point of view, this is even a decisive point for the success of influencers.
On Twitch, there is a schedule that many streamers are only too happy to ignore. CasinoDaddy usually fills the plan very conscientiously. The currently available streamers are always listed there, as well as the times for the start and end points. However, the entries should be understood more as a rough guide. Because the start times are quite flexible. The same applies to the end times. Sometimes a transmission is completely cancelled. However, as a rule, the group is very reliable.
Casino streamers use Twitch very cleverly to publicize the testimonials from their homepages. Because the current best casinos can be found in the channel description. Nevertheless, when playing, reference is made to the review on the respective casino.
CasinoDaddy on YouTube
The strategy on YouTube can be quickly described in principle. On the one hand, simplicity is a goal. Therefore, the complete Twitch streams are simply uploaded there. This has the advantage that anyone can view these broadcasts in full or in part, even after the fact.
However, there are other headings. Big wins and funny moments while streaming are the theme here. In the early days of CasinoDaddy, there was a vlog on top of that, or streams from real life. But the channel has since refrained from doing so. Casino games are profession and vocation. Consequently, the videos focus 100% on that.
On YouTube, the Joelsson brothers have now collected 80,900 subscribers. In addition, a cross link to AboutSlots can be found. This channel still has 2,300 subscriptions. The clip with the most views has now broken through the 2 million mark.
CasinoDaddy on TikTok
Is CasinoDaddy on TikTok at all? Yes, the brothers have opened a channel there as well in the meantime. However, two clips were simply uploaded there at the beginning of 2021. Nothing happened after that. However, there is a link from there to the channels on YouTube, Instagram and Twitch. Although the clips on TikTok do get clicks, the channel is only used as part of the media mix.
Therefore, it is not surprising that only 182 followers follow the CasinoDaddy channel on TikTok. After all, the guys from Sweden still managed to get 120 likes.
CasinoDaddy on Instagram
The Joelsson brothers are streamers through and through. This can also be seen from her account on the picture platform Instagram. Because many snapshots come from work. However, the really successful influencers know that reach on Instagram is better built with personal stories.
That's why you can see some more intimate insights from the three Swedes on this channel. A really adorable picture shows Eric Joelsson with his newborn baby in his arms. Casino streaming is one thing. But the guys from the far north also have a private life. However, with few exceptions, they keep this out of social media.
Meanwhile, the Joelsson brothers are followed by 11,800 people on Instagram.
CasinoDaddy on Facebook
CasinoDaddy is a brand. Most casino streamers have no increased interest in Facebook. But in this case it is a little different. However, this is also due to the fact that it is not only about the streams, but likewise about the homepage with the same name. The second website Aboutslots also likes to be linked on the account.
While it's not like there's new content to discover on Facebook every day. But per month the guys from Sweden already check in with their fans two to four times. This currently involves 10,365 followers on Facebook. These are informed about innovations on the homepage or about meetings of the gambling industry in Sweden.
CasinoDaddy @casino_daddy on Twitter
Here, Gespannt tries to reconcile the entire range of its own activities in the casino industry. On the one hand, the description already refers to the live streams on Twitch and YouTube. On the other hand, there is a reference to the Aboutslots homepage.
The troupe has been on Twitter since 2016. There are not only announcements about the current streams. Rather, fans should keep an eye on the channel because tournaments with interesting giveaways are announced there. It is not uncommon for this to be a prize pool that is then played for.
Otherwise, CasinoDaddy also goes into detail on Twitter about innovations on the homepage or links the existing videos on YouTube and Twitter. What is very nice: The guys link to the homepage of the player protection organization BeGambleAware from time to time. CasinoDaddy has 9,618 followers on Twitter.
CasinoDaddy on Discord
Discord is a chat platform. There, fans of CasinoDaddy exchange information with each other via text or voice. 4,843 members have already joined the channel. One highlight is that players can not only get in touch with each other, but also directly with one of the influencers. For example, at the time we scan the Discord channel, Ebro is online.
However, the channel also has a disadvantage. Since CasinoDaddy are Swedes and the community knows this, they write in Swedish more often there.
Community on AboutSlots
In the community section on AboutSlots, the Joelsson brothers share insights of their deposits and winnings. They are very transparent in this regard. At the same time, fans can sign up for a newsletter there and no longer miss any news. There is also a section for giveaways, i.e. gifts to the community.
Lastly, we would like to refer to the forum, where there is quite a healthy activity. There, casino streamers and users exchange information with each other. For example, the category of "Bonus Hunt Competitions" already has over 235,000 entries.
More business from the Joelsson brothers
To be successful as a casino streamer in the long run, money has to be earned. Finally, the Joelsson brothers practice the job of influencer full time. Whereby we do not like this formulation. This is because part of the revenue is based on the company's own homepages. CasinoDaddy can boast the following revenue streams.
Affiliate marketing: From our point of view, this is the biggest item. Because the Swedes operate CasinoDaddy and AboutSlots, two domains that deal with the comparison of providers. Since the homepages are designed in English, they appeal to a large audience. There are also links to various casinos on Twitch via "Info". Every casino customer who signed up through such a link contributes to the casino streamer's business model.
Direct marketing: We are not aware if CasinoDaddy might get paid for advertising the online casinos on Twitch. We know, on the other hand, that the Group cannot be pinned down to one gaming house.
Donate on Twitch: The "Donation" button can be found below the casino ads. If only a few percent of the more than 170,000 followers donate ten euros a month, the result is a large sum. This is where the range pays off.
Advertising on YouTube: Finally, YouTube automatically switches advertising between the uploaded videos. This is how the video portal is financed. However, a portion of the revenue benefits the streamers.
Private life
Mathias is the oldest of the Joelsson brothers. He was born in 1988 and still lives in Kristianstad, Sweden. There he has recently built his own family. Anton was born in 1990 and is therefore the sandwich child. Eric followed as the Joelssons' last offspring in 1994. He is also known to have a family. This is evident, for example, from an Instagram post with baby in her arms.
What unites the three is not only their blood, but also their passion for games and pizza. Nevertheless, it quickly becomes clear that each of the three brothers has his own private life and hobbies. They also know how to work well independently of each other, but are very successful together on the job. At least it sounds more often that financially it is very good enough for all parties involved in CasinoDaddy.
We won't even go into the private lives of the other streamers. However, we also find it very charming that Oscar (Ogge) and Gustav (Gogge) are also brothers from Sweden.
Controversies & Criticism
Critical voices exist with almost every casino streamer. CasinoDaddy is a positive exception here. However, the question remains: Are the casino winnings real or fake? Personally, we are sure: they are real! However, the profits are uploaded to Twitch or YouTube. There are short clips with the highest winning amounts. What cannot be seen are the bets made in advance. This also applies over days when there were no high profits to report.
Otherwise, the Swedes are very level-headed. They can look forward to large payouts. However, as family men in the midst of life, we are not aware of any scandals or even verbal slips.
Relevant articles: