AngelMelly – Casino Streamer
Casino streams are becoming increasingly popular these days. Many thousands of viewers regularly watch their idols in live casino streaming. There is no doubt that most casino streamers are male. However, there is also a female streamer, AngelMelly, who attracts a large audience with her charming manner and that certain something. AngelMelly can regularly be found in various online casinos. She focuses primarily on online slot machines from various categories.
AngelMelly's livestreams are always extremely entertaining. The young Australian knows exactly how to captivate the audience from the first to the last second. As a casino fan, you always have the opportunity to join in the excitement and learn lots of interesting facts.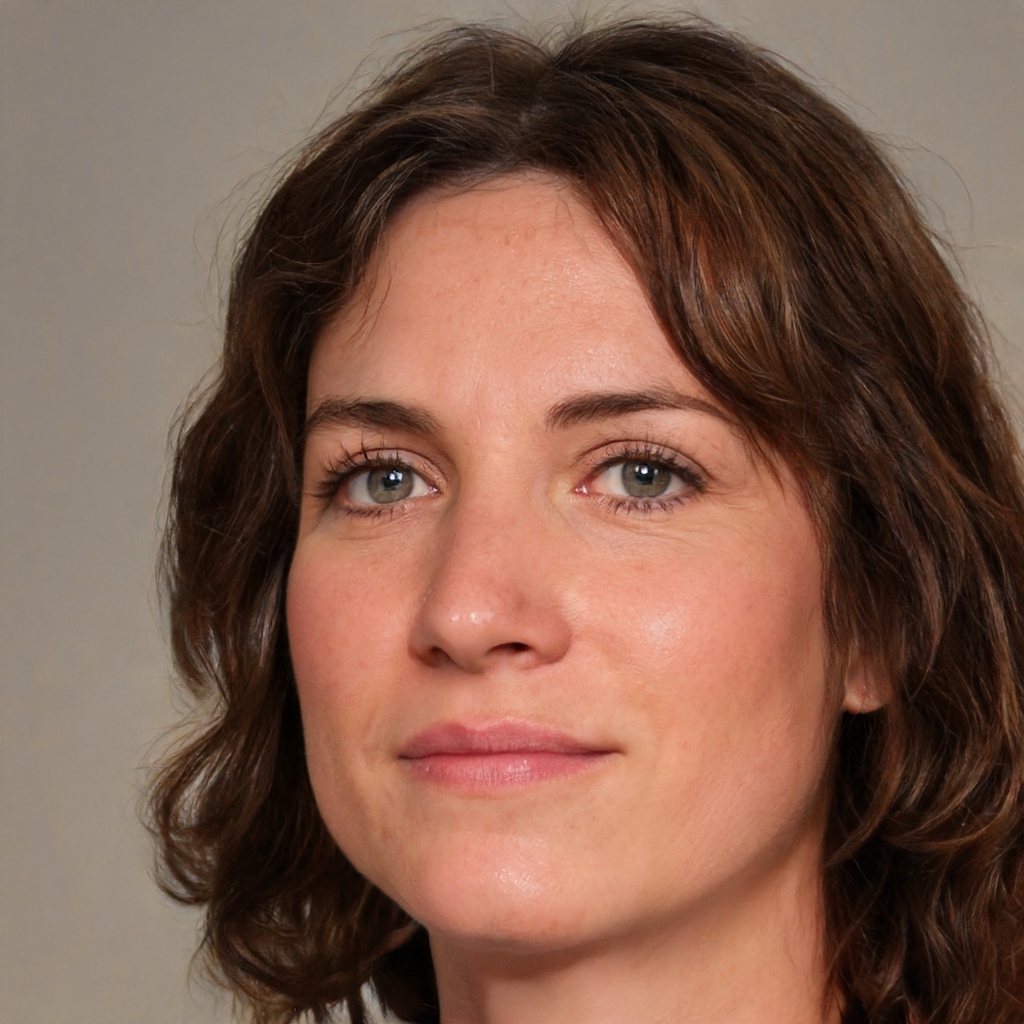 The most important facts in a nutshell:
AngelMelly is a young Australian who was born in Sydney in 1998. She founded her own YouTube channel at a young age, on which she mainly published gaming videos in the early days.
There are many different platforms on which AngelMelly regularly tries her hand at different online slot machines. In this way, a varied streaming experience is guaranteed.
In addition, however, AngelMelly's viewers also have the opportunity to gain some private impressions of the streamer. Recordings and videos from her private life are published regularly.
At AngelMelly, however, viewers can not only enjoy her activities on the various online slot machines. Particularly lucrative jackpot slots such as the legendary Mega Moolah slot machine are also regularly part of her livestreams.
General: AngelMelly
AngelMelly was born on May 27, 1998 in Sydney, Australia and her first name is Melissa. She was able to discover social media for herself early on. On YouTube, for example, AngelMelly has more than 340,000 followers. However, her career on social media didn't start directly in the online casino space. Numerous Gaming videos from very different areas ensured that their channels gained a great deal of popularity quite quickly.
If you're into games like Call of Duty, AngelMelly is also a great place to be. This game, along with various online slot machines, has been her great passion for many years. Her charming nature and bright demeanor, in particular, ensure that viewers enjoy an extravagant streaming experience in her live broadcasts.
However, in a short time AngelMelly also made the leap into the world of online casino streamers. The success proves her right and thus it can be clearly stated that AngelMelly certainly has a certain multi-talent in many different areas.
The number of followers on YouTube, which now exceeds 250,000, also clearly speaks for the bright Australian. Thus, we can already clearly state at this point that AngelMelly certainly does not have to hide from the big competition among the mostly male online casino streamers.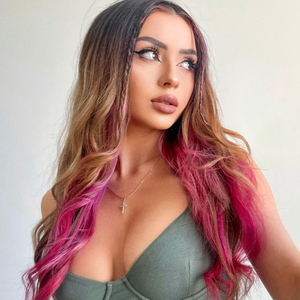 AngelMelly

| | |
| --- | --- |
| Streamer Name: | AngelMelly |
| Echter Name: | Melissa |
| Herkunft: | Sydney / Australien |
| Geburtstag: | – |
| Wohnort: | Australien |
| Lieblingscasino: | 888casino, Mr Green, 777 Casino |
| Lieblingsspiel: | Mega Moolah, Mega Jackpot, Gonzos Quest |
| Höchster Gewinn: | – |
| Geschätztes Vermögen: | Ca. 1 Million US-Dollar |
| Geschätze Einnahmen: | – |
| Number of followers: | Twitch: Over 290,000YouTube: About 340,000Twitter: About 17,000Instagram: Over 220,000TikTok: Over 481,000 |
AngelMelly's favorite casino
The exciting online casino streams from AngelMelly regularly provide the best entertainment and convey many important impressions. If you are not familiar with a particular online slot machine, you will definitely get your money's worth at AngelMelly. This also raises the question in which online casinos AngelMelly is actually active. Here we could see that AngelMelly regularly streams from various online casinos and has no provider that she particularly prefers.
These providers are regularly represented in the livestreams of AngelMelly and inspire with several advantages, which you should not miss as a casino player.
888 Casino
888 Casino is one of the most famous online casinos around. The industry giant has been present on the market for many years and enjoys an extremely good reputation. In addition, especially the huge selection of varied slots can be clearly emphasized.
As a customer, you can get excited about slots as well as jackpots, table games and of course a fantastic Live Casino area at 888 Casino. In this way, the 888 Casino always offers the best conditions for the Australian casino streamer as well. In this context, the excellent payout ratios for the individual online casino games can also be highlighted in a particularly positive way.
888casino also regularly inspires with ingenious bonus promotions that are made available to both new customers and loyal existing customers. 888casino is thus a first-class address for all players who want to enjoy an incomparable gaming experience.
Mr Green
Mr Green is also an online casino where the streamer is regularly active. In our opinion, this is not surprising, as Mr Green is an extremely reputable provider that convinces with a varied portfolio of interesting casino games. Both many famous classics from long ago gaming arcade days as well as modern 3D video slots are available at Mr Green on a large scale.
In this context, the great offer of different online slot machines is especially worth mentioning. Mr Green offers a wide range of online slots, which cover many different themes and convince with lucrative bonus rounds.
However, beyond that, Mr Green Online Casino also provides a great range of jackpot slots. At Mr Green you will find not only the classic slots with integrated jackpot, but also especially the sought-after slots with progressive jackpot. So you can always be there live at Mr Green when AngelMelly gambles for the really big sums.
777 Casino
777 Casino is another provider that you should definitely keep an eye on. AngelMelly is also a regular guest at 777 Casino in their live streams. This is not without reason, as the 777 Casino has also been established in the industry for quite a few years and offers excellent conditions.
Many varied online slot machines, exciting table games as well as a particularly fast-paced Live Casino area distinguish the 777 Casino. In addition, we can also highlight the particularly attractive bonus offers at 777 Casino at this point. As a player, you have the opportunity to win particularly high sums at this online casino. Since the associated wagering requirements are also easy to fulfill in most cases, you should definitely not miss out on the exciting promotions at 777 Casino.
PokerStars
PokerStars is another online casino where AngelMelly can be found on a regular basis. This is far from being a pure poker platform. PokerStars also offers fantastic gaming opportunities for all online casino fans.
On top of that, it is an absolutely reputable provider that has a license that is valid throughout Europe, through which you can also register legally as a German player. In addition to numerous poker tournaments, this provider also offers you the best conditions to experience an incomparable gaming experience. The PokerStars portfolio includes many fast-paced slots, table games and a Live Casino section. Therefore, it is certainly not surprising that AngelMelly regularly streams directly from this online arcade.
AngelMelly's favorite games
In the casino streams of AngelMelly you can always be inspired by many varied casino games. However, our experience with AngelMelly livestreams so far has clearly shown that the young lady mainly focuses on online slots as well as jackpot slots. Table games such as roulette and blackjack, on the other hand, are used less. For this reason, if you also have a passion for online slots, AngelMelly is certainly the right place for you.
After all, AngelMelly livestreams cover not only the latest and modern slot machines. In fact, occasionally you can watch AngelMelly on many popular classics as well, so there is always an excellent mix for the viewers. At this point, you will now learn which online slot machines are definitely among AngelMelly's favorite games.
Mega Moolah
Mega Moolah is by far one of the most popular online slot machines. This jackpot slot is known for its enormously high winning amounts. In 2020, this progressive jackpot slot even paid out an incredible prize money of a whopping $20 million.
Therefore, if you are enthusiastic about a relaxing safari tour, the animals of the savannah and breathtaking casino winnings, Mega Moolah is certainly a great place to be. Thereby, the Mega Moolah slot is structured quite classically. The machine has three reels, five rows and offers the player a total of 25 different paylines.
Besides the normal round wins, Mega Moolah even has the additional Free Spins feature, in which additional earnings can be generated. At this point, however, the question naturally arises as to how to actually play for the big million-dollar jackpot.
At the same time, we must note that the bonus round is triggered completely randomly. It is also not possible to influence the probability of the bonus round by the amount of the chosen bets.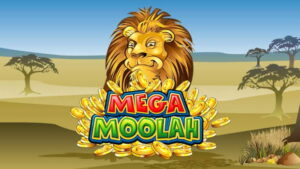 Visit casino to play Mega Moolah
Mega Joker
Mega Joker is another progressive jackpot slot that is mostly available in online casinos from the UK. This jackpot slot also offers the chance to win millions. Therefore, it is not surprising that AngelMelly is regularly active on the Mega Jackpot machine in their live streams.
The slot from the house of NetEnt has many other features to offer to the customers besides the classic round wins. In the base game only, you already have the possibility to win 2000 times your previous bet. This is possible as long as the treasure chests land on the corresponding paylines.
In addition, Mega Joker also offers another bonus game where even stronger returns can be generated. However, the biggest winnings on Mega Joker slot are clearly waiting in the bonus round, where nothing else than the progressive jackpot is at stake.
Gonzo's Quest
Besides the special online jackpot slots, the classic slots are also part of AngelMelly's repertoire. With Gonzo's Quest, one of the most famous NetEnt slot machines can be seen regularly in AngelMelly's live streams.
This slot already has a special feature at first glance. Namely, the gameplay is not about spinning reels, but individual blocks that fall down from the top. By the way, this online slot machine is also one of the absolute favorites of many casino fans in German-speaking countries. This is certainly not surprising due to the fast-paced gameplay, the high chances of winning and the varied bonus rounds.
It is possible for you to participate in the Gonzo's Quest slot from a bet of 0.20 euros per spin. In addition, the slot offers an exciting bonus round, whereby very attractive winnings can be achieved. Therefore, if you need a bit of a change from classic online slot machines, Gonzo's Quest online slot is almost certainly very good for you. With a payout rate of almost 96%, Gonzo's Quest slot machine is also in the upper third and can definitely convince with lucrative winning chances.
AngelMelly streaming times and channels
If you follow AngelMelly's fast-paced Live Casino streams, you can get excited about many different online slots on the streamer's portals almost every day. The exact dates will be announced by AngelMelly shortly before the broadcast of the live streams.
From experience, however, the streams take place in the later evening hours. From shorter intervals to hour-long live broadcasts, almost anything can be found in AngelMelly's portfolio. If you are also interested in the interesting Live Casino streams from AngelMelly, you should definitely check out the following platforms:
Twitch
YouTube
Twitter
Instagram
TikTok
Estimated assets and revenues
Many fans of AngelMelly naturally also ask themselves what assets the young streamer has and what regular income she can generate from her broadcasts and other business areas.
However, nothing is known about the regular earnings or even the highest winnings in the online casino at this time. Also, nothing specific is communicated about the biggest possible win AngelMelly has ever been able to achieve in an online casino.
However, if you regularly follow AngelMelly's casino live streams on Twitch, you can get a good idea of the possible winnings. However, it can be strongly assumed that AngelMelly has already cracked the magic 1 million US dollar mark in the past.
Social Media and AngelMelly
AngelMelly is a real social media star not only in her native Australia, but also on many other continents when it comes to Gaming and online casino games. Accordingly, it is also represented on many different platforms with its own channel. At this point we would like to show you what you can expect on the different channels of AngelMelly.
Of course, we also go into more detail about the different contents. Here you will find casino streams as well as a lot of Gaming content and for sure some private impressions. Thus, you can already get an accurate impression of AngelMelly in advance.
Twitch
Twitch is without a doubt one of the most important platforms for AngelMelly. Almost every day you have the opportunity to watch AngelMelly's varied and interesting Live Casino streams on Twitch. But even if you're interested in first-class computer games like Call of Duty, you're sure to find what you're looking for on this channel. On Twitch, she currently has more than 290,000 followers. You can also find her Twitch channel under the name AngelMelly.
However, besides Call of Duty, AngelMelly is also very often active in the popular game Minecraft. Thus, we could also see in this category that AngelMelly is particularly versatile in any case. However, AngelMelly primarily publishes their activities on different slot machines like Mega Moolah or Gonzo's Quest. In this context, the streams take place in most cases in the later evening hours. Due to her charming manner and the action-packed slot machines, the best entertainment is always provided on AngelMelly's Twitch channel.
YouTube
YouTube is also one of AngelMelly's main sources of revenue. With a total of over 340,000 followers, AngelMelly has already gained an enormous reach on YouTube. The channel can also be found under the name AngelMelly. In the past, AngelMelly primarily published Gaming videos on her YouTube channel. In the meantime, however, you can also enjoy the summaries of Twitch's Live Casino streams on YouTube.
In this way, on the AngelMelly YouTube channel, it is always possible for you to see the real highlights in a few minutes. Therefore, if you are passionate about AngelMelly, you should definitely not miss her YouTube channel.
Twitter
On Twitter you will be regularly supplied with the latest news about AngelMelly. On this platform you can find her under the name Melly (@AngelMelly). She currently has more than 17,000 followers on the platform. For example, here you can find out when the next livestream will take place on Twitch. In addition, some pictures of AngelMelly are also published. Therefore, if you want to look things up quickly and need an important piece of information, AngelMelly's Twitter channel is definitely a very good place to start.
Instagram
Some more information is revealed from AngelMelly's private life on Instagram. On this platform she can be found under the name angelmelly. You will have the opportunity to get some impressions and view pictures of AngelMelly on Instagram at regular intervals. This option is currently used by over 220,000 followers. Some private stories are also published on Instagram. Thus, you have, albeit to a limited extent, the opportunity to participate in the private life of the streamer.
TikTok
On TikTok AngelMelly regularly publishes shorter videos. However, we could already see in the past that the short clips have gone viral. This includes, for example, funny comedy content or dance videos. In addition, AngelMelly on TikTok also regularly participates in the current trends of the scene. She can also be found on this portal under the name angelmelly.
More business from AngelMelly
AngelMelly generates most of its revenue through its activities on social media. Both through casino streams and through various Gaming content in the past, AngelMelly has already been able to earn considerable sums of money. In order to provide you with an exact overview of AngelMelly, we have of course also dealt with other areas of activity of the streamer in our article.
She Sings!?: This is a series on YouTube in which AngelMelly presents herself to the general public as a singer. It can be strongly assumed that through this format she was able to generate many more followers and therefore quite a bit of revenue through her activity.
The X Factor Australia: In addition, AngelMelly also participated in the popular TV show The X Factor Australia in the past. There, the streamer made it to the so-called bootcamp round. Through this TV appearance, AngelMelly also gained further popularity among the general public.
Private life
Unfortunately, not too much is known about AngelMelly's private life. However, AngelMelly's first name is Melissa and she has a brother named Christian. She was also born in Sydney in 1994. On the other hand, if you want to keep up with AngelMelly's soggy private content on a regular basis, be sure to check out her social media channels on Twitter and Instagram.
Controversies & Criticism
We were unable to identify any real scandals or moments in which AngelMelly had to cope with plenty of headwind in the course of our research. Although some fans of Gaming videos are somewhat critical of her activity as a casino streamer, we could not detect any negative conspicuities in this area.
Relevant articles: