Casinogirlz – Casino Streamer
Casinogirlz are a casino streamer duo. Two pretty women who sit down in front of the camera and have fun with slot machines and table games. It's not just the male fans who enjoy watching them. What's more, both influencers come from France. That's why the "official language" in the videos is French. Nevertheless, no one needs to shy away from the streams. Because slots can be understood regardless of the language.
Twitch is without question the main source of income for the two French women. They have by far the most followers there. However, Heidi and Virginie, as the duo are known by their real names, are also active on Twitter, YouTube and Instagram. Of course, we will take a closer look at the social networks on which the Casinogirlz are active later on. Below we present the most important facts about the two ladies.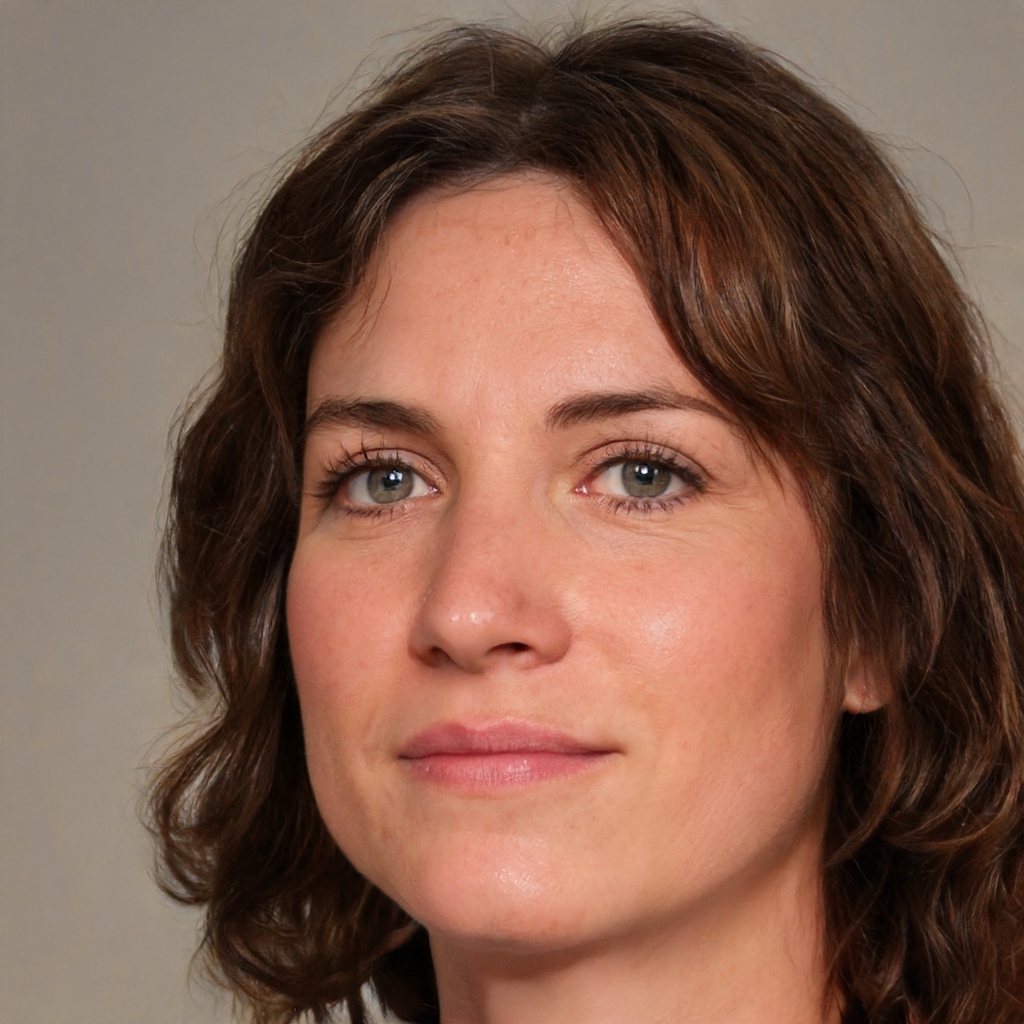 The most important facts in a nutshell:
The casino streams take place from casinos operating in France. Heidi and Virginie often play at Lucky8, although we have seen them play at Cresus, CBet and CasinoExtra. German players are most likely to know Stake.com, where the Casinogirlz are also active.
It is rare for two women to team up and shake up the casino scene. But with the two influencers from France, the harmony is just right. They clearly wanted to create something together and they succeeded.
Their favorite casino games include Book of Dead, Moon Princess, Sweet Bonanza and Feline Fury. The team also regularly plays Aztec Blaze and Wild West Gold.
In addition to the slot games, the ladies regularly embark on adventures in the live casino. It's not just table games like roulette and blackjack that are popular there. The Crazy Time wheel of fortune is also very popular.
The highest winnings are announced on their own homepage. According to our research, the highest payout worth 32,948.88 euros was on El Paso Gunfight. The highest multiplier came from Book of Dead (x37,840).
General: Heidi and Virginie
Casinogirlz should become a brand. For this, Heidi and Virginie need to collect more fans. Admittedly, the duo has already achieved a certain notoriety. But it's certainly not enough so far to join the ranks of wealthy influencers. On the other hand, the two already seem to be able to make a living from their activities.
What speaks for Heidi and Virginie: The two have now been friends for over 16 years. So they get along famously in front of and behind the camera. Both arouse a basic sympathy in their viewers. That's why there are many regular viewers who always like to tune in to the broadcast on Twitch.
Women power is the keyword. Because the ladies also like to play on the machines or in general in the casino. Therefore, it is only logical that there are also female casino streamers. This also appeals to women. But especially for the men, the team is a nice sight. One is brunette, the other blond.
We can at best estimate the age of the streamers. They both recently passed the 20. Unfortunately, however, we do not know her birth year or birthday. Regardless of age, the duo has been active on social media since 2013. With about ten years of experience, they are by no means beginners anymore.
An important feature of the power women is the conversation with their fans. Because while the reels are spinning, the two respond to the viewers' questions and comments every now and then. At this point, however, many German fans are left out in the cold. Because the conversations are in French.
This is a good keyword. Because online casinos are actually banned in France. Therefore, although we do not know where Casinogirlz live, we assume that they do not live in France. Nevertheless, the duo has chosen casinos that are well received by French gamblers, who admittedly still exist.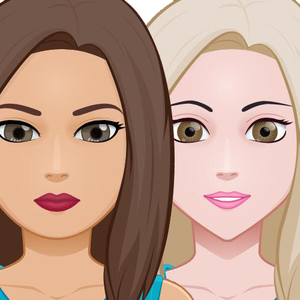 Casinogirlz

| | |
| --- | --- |
| Streamername: | Casinogirlz |
| Echter Name: | Heidi und Virginie |
| Herkunft: | Frankreich |
| Geburtstag: | – |
| Wohnort: | – |
| Lieblingscasino: | Lucky8 |
| Lieblingsspiel: | Book of Dead |
| Höchster Gewinn: | 32.948,88 Euro |
| Geschätztes Vermögen: | – |
| Geschätzte Einnahmen: | – |
| Number of followers: | Twitch: 33,716, Twitter: 1,316, Instagram: 1,795, YouTube: 3,120, Discord: 992 |
Casinogirlz favorite casino
At this point, Casinogirlz really make it easy for us. On the one hand, with casino streamers, we can see where they have been playing based on their latest broadcasts. On the other hand, the two have put their own homepage online, where they test virtual casinos. The following addresses are high on Heidi and Virginie's list.
Lucky8
For customers from Germany, Lucky8 is only available in English. But there are the most diverse bonuses to discover here. Among the games, the Daily Jackpots stand out. On top of that, a comprehensive selection of games can be found in the Live Casino. The major game developers are on board. Payments can be made by credit card, but also via Skrill.
Cresus
Cresus Casino offers us 150% up to 300 euros as a bonus for the start. Consequently, we need to deposit 200 euros to get another 300 credited. Our account balance in this case shows 500 euros. Bonuses without wagering requirements and even a VIP club are available. The online casino is available in English and French.
CasinoExtra
The name doesn't sound particularly creative. However, the design is convincing at first glance. This is because the most important game categories are available for retrieval directly from the home page. These include the most popular titles, live games, slots, new games, tournaments, jackpots, roulette, blackjack, daily drops and table games. 350 euros and 100 free spins are available as a bonus at the start.
CBet
With over 3,000 games, CBet is absolutely competitive. With the color design, the provider competes with Stake.com. But visitors navigate here via a sidebar on the left. Even bingo and Plinko are available there. Unfortunately, the site is not available in German.
Stake.com
Of the casinogirlz venues mentioned, Stake.com is probably the first address for Germans. The bonus for new customers, the VIP club and the selection speak for it, as does the German language. Very many streamers are active there.
Bonus information
| | |
| --- | --- |
| Bonus code: | KC500 |
| Minimum deposit: | |
| Wagering requirements: | $100 |
The bonus code KC500 must be used.
This is an exclusive offer only through us.
Bonus and deposit must be wagered 30x.
Minimum deposit for the bonus is $100.
Heidi and Virginie: favorite games
First of all, we want to mention that the duo likes to have fun with table games in their live streams. Blackjack and roulette are both on their minds. The same applies to wheels of fortune (e.g. Crazy Time) and board games (e.g. Monopoly Live). But most of the time they are active at the vending machine. The following slots we see Heidi and Virginie playing frequently.
Book of Dead
A classic and Play'n Go' s answer to Book Of Ra. The explorer in ancient Egypt – this topic never seems to go out of fashion. Wild and scatter are the same image. What is meant is the golden book. Also, during the free spins, an expanding symbol appears. The return to player (RTP) is 94.25 percent.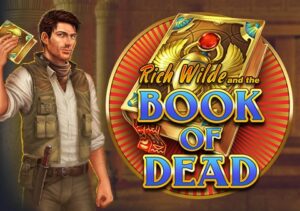 Visit casino to play Book of Dead
Sweet Bonanza
A game from the house of Pragmatic Play. Sweet Bonanza is indeed a fruit slot. But the pictures disappear, if they were involved in a profit. Other symbols move up. This makes multiple wins possible in just one round. Nevertheless, casino streamers can buy features there. The win rate is 96.51 percent.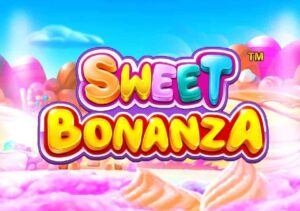 Visit casino to play Sweet Bonanza
Moon Princess
The slot machine that seems to be influenced by the anime Sailor Moon. Different features provide long-lasting excitement in this game. The magical girls on the right side of the field enchant not only the user. Nevertheless, the payout rate in this slot is 96 percentage points.
Feline Fury
Feline Fury is an odd choice for a favorite vending machine. The typical casino user may choose at will. But professional casino streamers go for slots with a high RTP. However, this is only 94.2 percent here. That's probably why it's the cats in their costumes that make the difference.
Wild Wild West Gold
Wild Wild West Gold is one of the most interesting slot games in terms of theme, but also in terms of features. Wild, scatter, free spins and multipliers are on board in Wild Wild West. Nevertheless, the payout ratio is 96.51 percent.
Casinogirlz streaming times and channels
At this point, we would like to look at the streaming habits of Heidi and Virginie. This part is important for viewers all over the world who would like to tune in live.
On which days of the week are Heidi and Virginie in front of the camera?
There is no fixed picture that can be seen when reviewing from the schedule. There are weeks when the duo is in front of the camera every day. When they both take time off at the same time, it's usually Wednesday or Saturday.
How long do the Casinogirlz streams last?
The attention span of the audience is limited. Still, some streamers sit in front of the camera for most of the day. For these two, the most recent broadcasts lasted 3.5 to 4.5 hours. However, we remember a time when casino streams took even less time.
When will Casinogirlz start streaming?
As mentioned at the beginning, they are French women. Therefore, we do not need to expect a large time difference in Germany. Apparently, Heidi and Virginie are early risers. This is because some streams start as early as 7am, but no later than 9am. Most of the time, the broadcasts are over by 1 pm. Only one exception in the evening hours occurred in recent weeks.
Do the Casinogirlz stream together or each on their own?
There are definitely videos where the girlfriends can be seen together. But this is not the rule. They share their job. So it could be that Heidi plays on Monday and Thursday, Virginie takes over Tuesday and Wednesday instead. In this way, the duo maintains the right mix of work and private life.
In which category do the Casinogirlz transfers take place?
Even the name reveals the absolute devotion to casino games. Therefore, the way leads to the slots category at Twitch. Only there Heidi and Virginie are active.
Estimated assets and revenues
In fact, it is only possible for us to give a very vague estimate here. Based on the followers, it can be concluded that the team has not been able to amass a fortune – yet. Because with their charm and female power, the two can make it to the top. So far, it is probably enough to live on the income.
Over 30,000 fans on Twitch is a mark. But revenue in this case must still be divided by two. Nevertheless, we would not be aware that Casinogirlz is still engaged in any regular activity. They see themselves as influencers and want to gain further popularity. This goal is quite achievable.
However, Heidi and Virginie could expand their audience if they streamed in English. But perhaps it is to become her trademark to remain faithful to her mother tongue, French. Because French people are proud of their language. This is sure to pick up a lot of viewers in the difficult home market.
In a nutshell, the income is enough to live on. However, we think it is unlikely that Casinogirlz have been able to build up a significant fortune so far.
Social Media and Casinogirlz
Especially on Twitch, Casinogirlz have built up a decent fanbase. However, in order to make a living from social media in the long term and to generate higher revenues, the media mix should not be underestimated. We found accounts of Heidi and Virginie on the following networks:
Twitch
YouTube
Twitter
Instagram
Discord
Casinogirlz on Twitch
On Twitch, Casinogirlz are usually active at least five days a week. It is not uncommon for them to even cover all seven days of the week. Streams recently often lasted 3.5 to 4.5 hours. Somewhat unusual are the times. That's because the French women are already streaming from 7 a.m. in the early morning. Perhaps they want these times to set them apart from their colleagues, who often don't start until the afternoon or evening.
Meanwhile, Heidi and Virginie already have 33,716 followers on Twitch. The most popular videos are viewed over 2,000 times. What we like very much is that the power women use the schedule. Unfortunately, however, they do not enter their streams in advance. However, with the beginning of the transmission updates their plan. This is a convenient way to find the latest videos.
Often the women play with 2 to 50 euros bet. However, we have already seen the account balance (credits) at a sum of over 99,000 euros. This suggests the question whether the Casinogirlz always play with real stakes or whether they also use the demo mode sometimes.
Heidi and Virginie are rarely seen together in front of the camera. It is definitely the right decision to split up at this point and cover a larger portion of the week for this. After all, Twitch currently seems to be the only channel besides the company's own homepage that generates revenue.
Casino Girlz on YouTube
YouTube is often a good portal for Twitch streamers. Because there the recorded videos can be used again. Whereby the Casinogirlz are clearly limited to the highlights there. Videos are accordingly between three and 18 minutes long. In the process, the power women show off their highest gains.
With this concept, they have now been able to unite 3,120 followers behind them. That's not even a third of the fans who regularly tune in to Twitch. They also devote 100% of their time to gambling on YouTube. Heidi and Virginie have been on board there since 2018. In those four years, their videos have been viewed 370,403 times.
Since only highlights are uploaded, the number of hits is not particularly large. As we write this article, the last video was posted online two months ago.
CasinoGirlz on Twitter
Twitter is often a platform for casino streamers to promote their own broadcasts on Twitch. The Casinogirlz see it the same way. They present the current casino on Twitter and immediately add a button for the ReTweet.
Similar to YouTube, activity on Twitter has slowed over the past year. We explain this as follows: As user numbers on Twitch increase, activity on other networks decreases. This is because the income is generated via the video portal.
Whereas in 2021 a tweet was placed several times per month, now it is at best one tweet per month – often even less. In total, the Casinogirlz come to 106 tweets. They have united behind them a fan base of 1,316 followers despite relatively little activity on Twitter.
Casinogirlzz on Instagram
The Instagram account is a private channel. Fans only get insights here if a subscription has been placed. In fact, however, some of the images can also be viewed on their homepage. These are already quite professionally designed.
We see the two Casinogirlz at the masquerade ball and on vacation. So we get to know Heidi and Virginie from their private side. However, we will learn more about any stories only with a subscription.
However, this is part of its own concept. On Instagram, Virginie and Heidi promote their Twitch channel and their own homepage. They have 1,795 followers there. In addition to 20 contributions, it is the stories that cause a stir. After video platforms, it is the most successful network of casino women.
CasinoGirlz on Discord
Disord is an important channel for streamers. Because fans and influencers can network there. While the broadcast is on Twitch, the moderators are active on Discord. This is usually the casino girl who is currently live in front of the camera.
Currently the Discord channel has 992 members. For German fans it is again problematic that the language is French. Of course, those who are seriously interested can still leave messages in English. Then it remains to be seen whether a response can be read.
The Casinogirlz have created several channels on Discord, for example for giveaways or on the topic of poker.
More business from Heidi and Virginie
Now it's time to talk about money again. While we have already talked about revenue and assets, in this section we will talk about revenue sources. We have discovered the following channels where Casinogirlz help finance their livelihood.
Twitch revenue: Via affiliate marketing, Casinogirlz promote different casinos on Twitch. If a fan signs up there via a link placed by Heidi and Virginie, the streamer duo will profit financially.
Own homepage: The own website works according to a similar concept. There, the influencers provide different videos, their greatest successes and other information. Once again, financial compensation takes place when a visitor signs up with the casino via a link.
Advertising: There are ads on YouTube and Twitch. Although the number of subscribers is not yet particularly high, advertising revenue contributes to the income of Casinogirlz.
Heide and Virginie have come up with a little trick that we have hardly seen in any other casino streamer. By this we mean an email distribution list. Because the duo regularly reports from different casinos. Accordingly, there are always new bonuses or other special features to discover. For those who can't watch every live stream, check out the email newsletter for this news.
Private life
Although the friends are very different, they have been getting along famously for over 16 years. For the viewer, the variety in terms of character and appearance is definitely an incentive. In principle, subscribers can choose their favorite casino girl.
Unfortunately, we can tell little about Heidi and Virginie in private. We don't know her last name, her age, or where she lives. They may be deliberately keeping a low profile. Because while sports betting and poker are allowed in France, casino games are a different story.
Therefore, however, we rather assume a residence outside of France. On Twitch, they still come very close to their French viewers. They respond to questions and openly share their opinions.
On Instagram, it can be seen that away from streaming, they like to go shopping or hold photo shoots. In that sense, they are certainly well-served in their role as influencers. We personally like the positive attitude towards life and the authenticity that Heidi and Virginie convey.
Controversies & Criticism
Officially, there is no controversy. Are Casinogirlz Fake? Such questions always come up with casino streamers. It is a question of whether the influencers use real money or not.
A distinction must be made here. Some players are paid by the online casino. Here we say quite clearly: Not with Heidi and Virginie. They change casinos too often for that. This would not please a possible partner.
However, there is also the possibility to play in demo mode. In fact, we've seen streams where they start playing with 99,000 euros. Since the probability that it is the demo mode is not small.
In this case, bets are placed with 50 euros. On the other hand, there are streams where the ladies bet smaller sums – for example, two euros. Our guess: the low stakes are real. However, the income may not be large enough to always play with large sums of money. In order to reach a larger target group, streams are nevertheless started with a 50 euro stake – but these are in demo mode.
Relevant articles: