StakeDrake – Casino Streamer
The casino streamer StakeDrake is actually the famous hip-hop artist Drake alias Aubrey Drake Graham. However, the name of a virtual casino can also be found in his nickname. The Stake Casino actually proposed this merger. Resourceful people at the company recognized who was storming the VIP club. Aubrey Graham was playing with high stakes. With a fortune estimated at over 200 million euros, he can afford it.
It is usually the case that influencers use various social media for themselves. With StakeDrake, however, the situation is a little different. The deal between Stake and Drake includes a Twitch account. Otherwise, the rapper naturally has his own accounts on the major networks. He has an audience of millions following him there.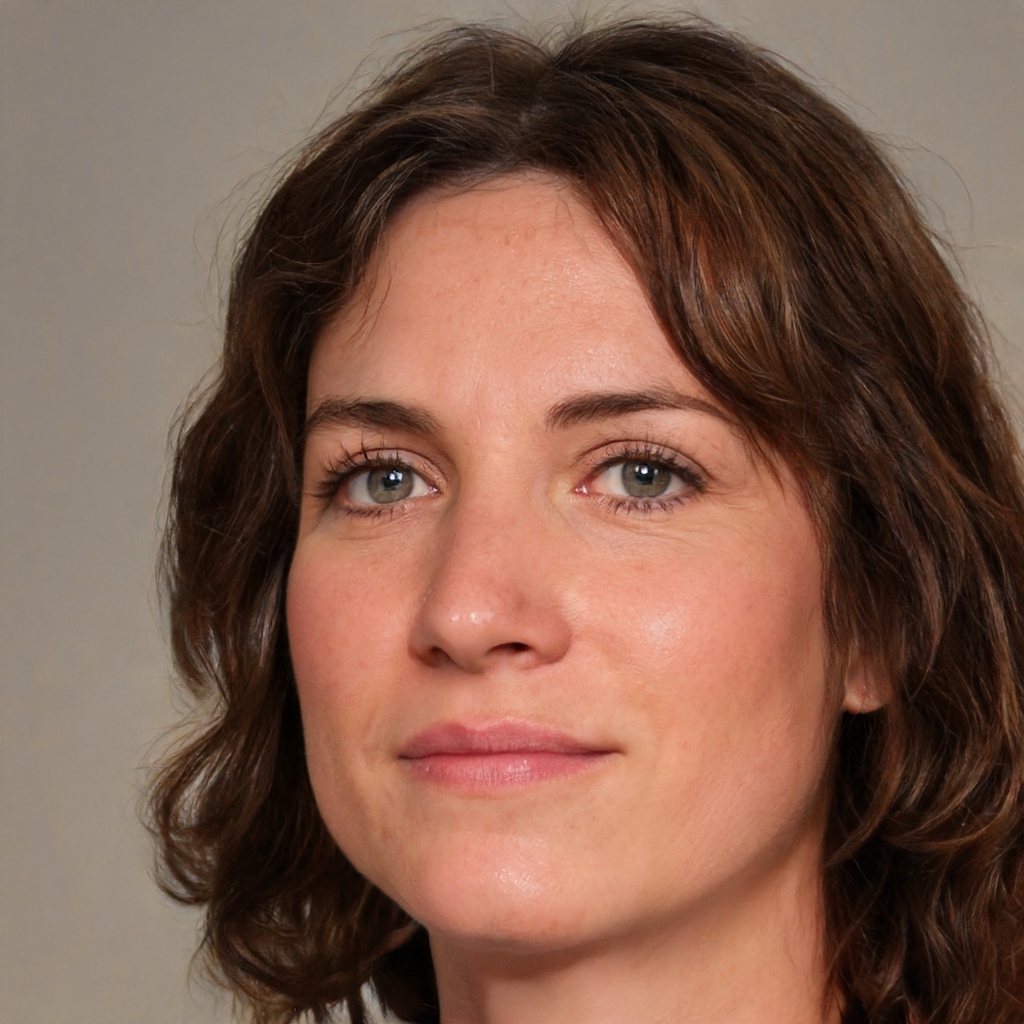 The most important facts in a nutshell:
StakeDrake is a collaboration between hip-hop musician Drake and the casino Stake. The artist has apparently been a customer of the online casino for some time and now appears in front of the camera as a streamer.
However, Drake is a busy man. He goes on tour with his music, occasionally works as an actor and also has a private life. His streams are therefore not as regular as those of other influencers.
The artist can afford to be generous. During his first livestream, the Canadian gave away 35 Bitcoin with a total value of one million US dollars to his fans.
Aubrey Graham has a penchant for gambling. In addition to roulette, he has already placed several sports bets.
In an Instagram story, the rapper can be seen in front of his laptop. The Stake.com page is clearly open there. Was this the beginning of the merger?
General: StakeDrake
Drake was born in 1986 in Toronto/Canada. The son of a Canadian and an American, he holds both citizenships. His father, Dennis Graham, was already a drummer with Jerry Lee Lewis. He was practically born with music in his cradle. His first hobbyhorse, however, was acting. He even dropped out of high school to do it. He was discovered and found his first role in the youth series Degrassi: The Next Generation. From the year 2001, he was seen there in his role as Jimmy Brooks. It wasn't until 2006 that he released his first mixtapes as a rapper.
However, Drake could not get a record deal for the time being, despite the support of Jay-Z, Kanye West and Lil Wayne. In 2009, however, he made his breakthrough in the US with the single "Ever Had." After that, the artist could hardly save himself from offers. His mix of R&B and hip-hop is catching on. Already in 2010 came out with "Thank Me Later" his debut album. More albums followed in 2011 (Take Care), 2013 (Nothing Was the Same), 2015 (What a Time to Be Alive), 2016 (Views), 2017 (More Life) and 2018 (Scary Hours).
In addition to his acting work with Degrassi (2001 to 2009), Drake appeared in one episode each of the television series Blue Murder, Soul Food, Best Friend's Date, The Border, Being Erica – Everything from the Beginning and Sophie. He also made cameo appearances in Charlie Bartlett and Anchorman – The Legend Returns. In Ice Age 4, he gave his voice to the woolly mammoth Ethan.
It wasn't until 2022 that Aubrey Graham went among the casino streamers. He can be seen on Twitch as StakeDrake. He has climbed the VIP levels there and plays with big stakes. Thereby, in contrast to other streamers, he favors less the slot machines and more the roulette game. Drake's gambling isn't about winning, it's about enjoying the game.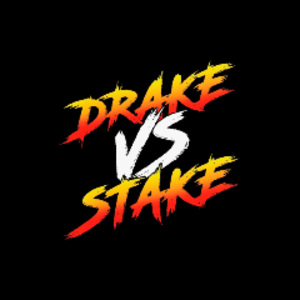 StakeDrake

| | |
| --- | --- |
| Streamername: | StakeDrake |
| Echter Name: | Aubrey Drake Graham |
| Herkunft: | Toronto |
| Geburtstag: | 24. Oktober 1986 |
| Wohnort: | Beverly Crest |
| Lieblingscasino: | Stake |
| Lieblingsspiel: | Roulette (Evolution Gaming) |
| Höchster Gewinn: | 354.000 US-Dollar |
| Geschätztes Vermögen: | 235 Millionen Euro |
| Geschätzte Einnahmen: | 66 Millionen Euro pro Jahr |
| Number of followers: | Twitch: 141,066, Twitter: 39.7 million, Instagram: 119 million, YouTube: 26.8 million, Facebook: 53 million |
StakeDrake's favorite casino
Normally, casino streamers like to change their casino from time to time. But we are dealing with a very special case here. Drake was already active in Stake Casino before his fans knew about it. The virtual casino recruited him as an influencer. The following was the account setup for StakeDrake on Twitch. Even the nickname introduces the collaboration between the online casino Stake and the artist Drake.
Bonus information
| | |
| --- | --- |
| Bonus code: | KC500 |
| Minimum deposit: | |
| Wagering requirements: | $100 |
The bonus code KC500 must be used.
This is an exclusive offer only through us.
Bonus and deposit must be wagered 30x.
Minimum deposit for the bonus is $100.
Therefore, it would be strange if the casino streamer would operate under this name at another casino. In principle, there is no reason for this. It is recently known that Drake plays with high stakes. With him, it is not a matter of boasting. He can easily afford high sums of money as a worldwide known hip-hop artist.
Because of this high turnover in the casino, Aubrey Graham quickly climbed the VIP club. This starts with the Bronze level at $10,000 in sales. The highest level is the diamond, for which 25 million US dollars must be implemented. The benefits include level-ups, rakebacks, weekly and monthly bonuses, and daily reloads. Since Drake can claim all of these benefits, changing casinos is not appropriate.
Moreover, Drake is far from being the only casino streamer who has discovered his soft spot for Stake. Other influencers also love to use the platform. This is due to the great selection of games, as well as the possibility to buy features. For Drake, however, there is another reason to remain loyal to the online casino. This is because Stake is a casino where cryptocurrencies are allowed to be deposited. Drake, like other celebrities, has been shown to have a passion for Bitcoin and the like.
However, the peculiarity of the merger is that the Stake Casino did not invite Drake. This famous personality was suddenly there as a customer and was recognized. The subsequent cooperation is based on this.
StakeDrake: Favorite games
Drake is not only an avid casino player. He is also active in the field of Gaming. There he plays the first-person shooter Fortnite with great pleasure. However, its partner Stake is not a Gaming but a Casino platform. Regarding his favorite games in the virtual casino, it is known that he mainly deals with roulette.
In fact, not very many sessions have run on the StakeDrake channel yet. Therefore, we occasionally lack a deeper insight into the gaming habits of probably the world's most prominent casino streamer. However, we found what we were looking for on his YouTube channel. There is a video there, which shows him at the laptop and in front of the casino Stake.
He makes his selection for Evolution Gaming's live roulette. The clip was probably created at the end of January 2022. By all accounts, the casino entertainment was worth it. Because the rapper bagged 354,000 US dollars in this session. In general, he seems pretty committed to roulette. But he doesn't play Evolution Gaming games exclusively.
The fact that roulette is his weakness can also be seen in another way. Already in 2020, the artist put on a wristwatch of the brand Jacob Arabio. This shows a roulette wheel and is said to be worth at least $60,000.
Drake streaming times and channels
As a prominent musician, Drake is naturally present on all kinds of channels on the World Wide Web. We will go into more detail about this later in this report. Although there are pictures on Instagram showing Aubrey Graham in front of the laptop and Stake Casino, and few clips have been published on YouTube, he only appears as StakeDrake on Twitch.
Drake's streams are something special. When do viewers ever get to see a celebrity so close up and so unaffected? However, the transmissions wouldn't be so special if they happened all the time. The musician leads too exciting a life for that. His schedule is tight. Therefore, new live streams take place only every few weeks or even months.
In August, we write this article. We know that in May there was a stream with prizes. However, the next date is scheduled for November, as can be read on the official Twitch channel in English. Here's the translation: "Tune in to the live stream on November 07, 2022 at 9 p.m. EDT for an event hosted by Stake x Drake." Unfortunately, this event takes place after Central European time at 2 o'clock in the morning. Fortunately, the performances can also be followed Relive.
Of course, it can still happen that Drake logs in and wants to play a round. Maybe he'll film himself doing it and post the video live on Twitch.
Estimated assets and revenues
Experts in the scene believe that Drake now has a fortune of 235 million euros. This high sum also comes from a supposed annual salary of 66 million euros. At this point it is necessary to ask with what the artist has built up his wealth.
The casino winnings already mentioned are rather negligible in this context. Nor can we break down in detail how much money each revenue source generates. However, it is logical that his music brings in the most money. He also runs his own record label, OVO Sound.
As an advertising face, he takes in more money. Drake has also created his own fashion label, October's Very Own. The hip-hop artist also appears as an ambassador for the Toronto Raptors, a basketball team from his home country. Alongside, a whiskey is launched in collaboration with Virginia Black.
Drake has an exclusive contract with Apple Music. This activity will make Aubrey Graham pay. Ultimately, it is thanks to him, among others, that Apple Music has gotten off to a good start with millions of subscribers. Lastly, it should be mentioned that Drake ran Fring's Restaurant in Toronto with celebrity chef Susur Lee. However, the restaurant has since closed.
Social media and Aubrey Graham
StakeDrake is a casino streamer. But Drake is first and foremost an artist. He is active as a musician and actor. Just as these two parts are to be distinguished, we would like to make a small separation of social media activities in advance. This is because the casino streams only on Twitch. Nevertheless, there is no clear separation between the Roulette hobby and other social networks.
This is another reason why we dedicate ourselves to all social media, where Drake shares his private life, music and opinions with his fans. However, Twitch makes the start, because here the reference to gambling is in the foreground.
StakeDrake on Twitch
On the channel StakeDrake are already surprisingly many clips. However, that's really all it is. Because we're talking about videos that are often just 30 seconds long. Of course, this is not to be compared with the casino streams that the casino Stake and the artist Drake have agreed.
In general, this can be quickly explained. The short videos are rather partial marketing for the casino stake. While Drake's longer-lasting livestreams are also increasingly aimed at the musician's fans. Now there is no timed schedule. Only very few casino streamers do this anyway.
In general, however, StakeDrake is rarely seen in front of the camera. Other influencers would never gain a foothold in the industry with such low activity. But things look different for Drake. That's because he can already draw on a fan base worth millions. Even then, if he only steps in front of the camera a few times a year, enough people will still follow him.
Therefore, it is not surprising that StakeDrake has 141,066 people following him on Twitch. A curiosity, on the other hand, is that the artist is probably the only casino streamer who has the fewest fans on Twitch. However, the comparison is misleading. Because Drake has been active on the other networks longer. Besides, his main occupation is not casino gambling, but music.
StakeDrake is not Drake's first appearance on Twitch. He appeared under TheBoysDuddus on the Ninja channel and showed off his Fortnite skills.
Drake on YouTube
YouTube has become a welcome source of income for musicians. Fans around the world click on the videos and generate clicks. YouTube can be conveniently used to play music on PC, smartphone or even TV. Since it is a video platform, the music videos are also available to watch on demand.
Drake divides his channel into music videos, albums and singles, as well as custom playlists and Featuring Drake. In principle, there is no video that has not already had over a million views. At its peak, it's double-digit millions, up to 84 million clicks. In a nutshell, Drake is in demand on YouTube.
This can also be seen in the number of subscribers. 26.8 million people have subscribed to the musician's channel. In fact, there is a lot of activity on his YouTube channel. Drake is not only active there when a new single is released. He introduces official music videos and edits his playlists.
Drake on Facebook
On Facebook, Drake speaks up when there is something to announce. These may be new songs or albums. Friends, fans and even family members have their say in the comments. So we've seen Father Dennis Graham come forward several times.
Every now and then Drake shares private impressions here. Mostly, though, it's about his art. He also uploads photos sometimes. Also, the profile picture is updated occasionally. In general, the hip-hop artist has millions of fans worldwide. He has 53 million followers on his Facebook account alone. However, the network is not used for ongoing contact with fans.
A Facebook subscription is used by people who want to receive news first hand.
Champagnepapi on Instagram
Another indication that the picture and story platform Instagram is outpacing Facebook. Because the rapper Drake unites 119 million followers here. Nevertheless, the artist has already written over 5,200 contributions. There is more activity here than on most other channels.
This can be explained quickly. Because a picture is uploaded quickly. It often works without a lot of words. Or rather, it is the subscribers who then add comments to these photos. What stands out is the rather unusual name Champagnepapi, under which the Instagram account runs. However, by now it is an open secret that this channel belongs to Drake.
What's on Instagram? Once there are pictures of live performances. On the other hand, Aubrey Graham is also immortalized in private snapshots. Last but not least, it was an Insta Story showing his laptop with the Stake page open that is considered the birth of StakeDrake on Twitch.
Drizzy @Drake on Twitter
Different social networks and different names of artists are not so unusual. Even with many casino streamers, this is the case. The better known a person is, the faster fans get the hang of it. Of course, the community has long known that the channel Drizzy belongs to the rapper and R&B singer Drake.
Otherwise, 39.7 million people probably wouldn't already be following him there. Those who are not logged in on Twitter may receive a reference to missing content. Because some tweets are marked as adult here. Therefore, the social network must verify the age of users in advance.
Otherwise, regular tweets and retweets take place. These mainly concern Drake's music. Retweets often find their place from his record studio OVO Sounds. But Drake also shares the message of other artists on his Twitter account. The artist has been active on Twitter since 2009.
Drake on TikTok
A fan channel called drake.official.01 features videos about the artist. There we see 2,186 followers. However, the artist is very present on the platform in other ways. Because under the keyword "Drake" we found clips that have been viewed a total of 16.7 trillion times.
However, this is also explained by the character of TikTok. There, the clips are often only a few seconds long. Moreover, the platform plays these recordings in an endless loop. Furthermore, followers like to watch certain videos multiple times.
More business from Drake
Normally, in this category we dedicate ourselves to the casino streamer's earnings. Drake is a special case here. Although he appears on Twitch as StakeDrake and thus as a casino influencer. But in principle, he doesn't need to collect donations, sell subscriptions or do affiliate marketing on Twitch. The hip-hop artist has no interest in that. Rather, Drake derives its revenue from the following sources.
Income from music: Although his career started as an actor, Drake clearly earns most of his money these days from his music. In 2019, Forbes magazine listed him as the fifth richest rapper in the world.
Advertising deals: In the meantime, such gigs are no longer necessary for him. But part of his fortune Drake founded with advertising for Sprite, Burger King and Co. Today he has founded his own companies and prefers to promote them.
Own businesses: these include a fashion label called October's Very Own (Streatwear) and a record label OVO Sound. Especially the record label is running very successfully. However, his clothes were also already regularly sold out. There is also a cooperation with the whiskey brand Virginia Black.
YouTube advertising: Although we could also include this part in its music revenue, since we are dealing with social media in detail here, it is a separate item. His videos are viewed millions of times and thus generate income.
We are aware that these revenue sources are not complete. Otherwise, we would also have to cite casino profits, for example. We do this regularly with other casino streamers because they make up a significant portion of their revenue. At StakeDrake, however, gambling is less of a job and more of a hobby.
Private life
From 2012 to 2022, Aubrey Graham occupied an estate in the Hidden Hills in California. This he put up for sale and in return acquired a property in the Beverly Crest neighborhood near Los Angeles. Back in 2017, he also bought a plot of land in his native Toronto and had a mansion built on it.
Privately, there were some relationships worth mentioning. Especially the partnership with singer Rihanna, which was interrupted from time to time between 2009 and 2016, was frequently in the headlines in the media. However, Drake has a son together (Adonis Graham) with former porn actress Sophie Brussaux. Relationships with Teyana Taylor, Serena Williams, Johanna Leia and Nicki Minaj did not last very long. What is impressive, however, is how open the rapper is about his love life.
Drake has a son with Sophie Brussaux, but they live separately. Aubrey Graham also grew up only with his mother since he was five years old. He received a Jewish education and, according to his own statements, was bullied at school. When he finds the time, he attends games of the Toronto Raptors, an NBA basketball team.
Controversies & Criticism
With the controversies and criticism, we do not want to deal with music. Here we stay with StakeDrake, the casino streamer. The close partnership with Stake can be interpreted critically. While no details of the deal are known, the likelihood of Drake getting the money for his gaming sessions is not that small. Because something Stake has to contribute to this partnership.
Other casino streamers earn from referral marketing, advertising revenue, or donations from their viewers. These revenue streams are not present at StakeDrake. Although he appreciates the Stake Casino, he will not provide his streams for free. If Drake really gets his bets placed, he plays without risk.
There would not be much risk with him anyway, as he has enough money in the bank. Nevertheless, fans do not like it when casino streamers advertise for a casino, but they themselves get to place the bets and keep the winnings.
Relevant articles: