Blackjack card counting: Being Rain Man?
Blackjack ist eines der beliebtesten Tischspiele im Casino und leicht zu erlernen. Um jedoch hohe Gewinne abräumen zu können, bedarf es der richtigen Strategie. Eine Methode, um die Gewinnchancen zu erhöhen, ist das Kartenzählen. Hierbei versuchen die Spieler sich einen Überblick der verbliebenen Karten zu verschaffen, um die eigenen Gewinnchancen zu ermitteln. Wie das Kartenzählen funktioniert und wie du es erlernen kannst, zeigen wir nachfolgend. Außerdem erfährst du auch, wie sich Casinos gegen das Kartenzählen schützen und ob diese Blackjack Strategie legal ist.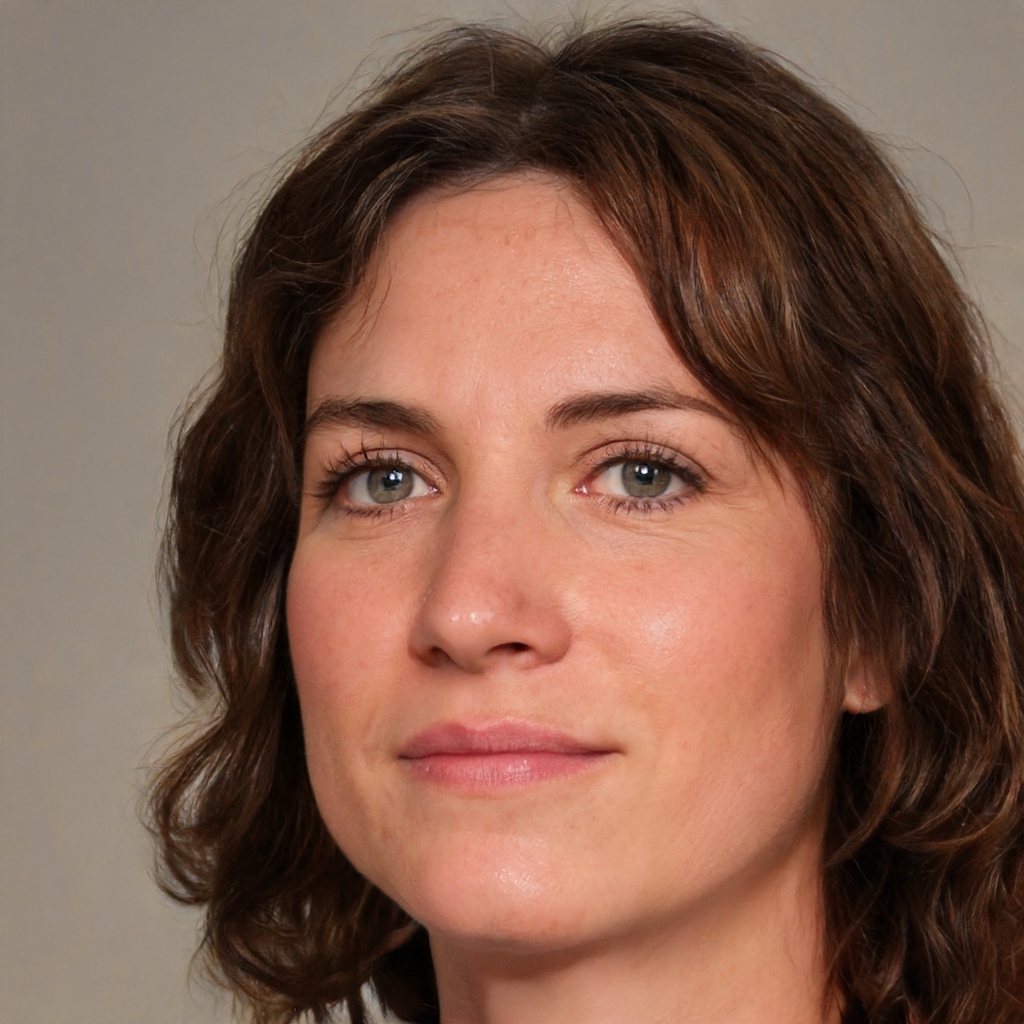 Das Wichtigste in Kürze
Das Kartenzählen ist eine bewährte Strategie, um zu ermitteln, ob der Vorteil beim Haus oder beim Spieler liegt.
Hierbei wird gezählt, wie viele Karten mit hohem und wie viele Karten mit niedrigem Wert ausgegeben wurden, um abschätzen zu können, wie die eigenen Gewinnchancen liegen.
Erwiesenermaßen liegt der Vorteil beim Spieler, wenn sich überwiegend hohe Karten im Deck befinden.
Zwar ist das Kartenzählen nicht illegal, doch wird es von den Casinos nicht gerne gesehen.
Die Casinos ergreifen entsprechende Gegenmaßnahmen, um den Spielern das Kartenzählen zu erschweren beziehungsweise es unmöglich zu machen.
Card counting in blackjack: How it works
There are many myths about card counting in blackjack and many players wonder if this strategy even exists. Card counting is not just an invention that came from a vivid imagination, but actually finds application in casinos. However, the gaming strategy is not welcomed by the operators.
By counting cards, players recognize when the advantage is on their side and use this knowledge to raise the stakes. If, on the other hand, it is apparent that the chance of winning the round is low, players place only small bets or even forgo betting altogether. This allows blackjack players to boost their winnings and keep their losses to a minimum.
In order to use card counting, it is important that players master the basic rules and are familiar with the cards. All cards with high value, i.e. aces and cards with 10s, have been proven to be especially beneficial to players. Low value cards, on the other hand, offer a higher advantage to the dealer. Sevens, eights and nines benefit both the player and the dealer.
So, to win the game, there must be more high value cards in the deck and more low value cards must have been dealt beforehand. By counting the cards, players keep track of the cards and can place their bets according to the chances of winning. The goal of card counting is to find out what the ratio of high value cards to low value cards is and to identify when the number of high value cards predominates.
Blackjack card counting strategies
The basic principle of card counting is always the same, but players use different strategies to count cards unobtrusively during the game. We will discuss the most common card counting strategies in more detail below.
Hi-Lo strategy
The Hi-Lo strategy is one of the most popular ways to count cards in blackjack and is based on the running count technique, where each card takes a certain value. Thus, all cards with a value of 10, including aces, kings, queens and jacks, are counted as -1. The sevens, eights and nines count 0. The cards with low value are counted +1.
Implementation
As soon as the first card of a newly shuffled deck is dealt, the player starts counting. Every number with a low value increases the so-called running count, while cards with a high value decrease it. If the Running Count is +1 at the end, then more low value cards have been distributed and the number of high value cards in the deck predominates.
Opportunities and risks
The running count is still very inaccurate after a few hands. In order to determine a precise value, it is necessary to collect as much information as possible and then it is also possible to realistically estimate one's own advantage. However, it is important that you master the strategy to be able to count as unobtrusively as possible. Otherwise, there is a risk that the card counting will be discovered and you will be expelled from the table.
Strategy evaluation
The Hi-Lo strategy is not very complex and easy to learn. Nevertheless, this method proves to be effective and allows you to increase the chances of winning at blackjack.
Wonging strategy
The card counting strategy Wonging goes back to John Ferguson, who published several books on blackjack under the pseudonym Stanford Wong.
Implementation
In the Wonging strategy, cards are also counted in the same way as in the Hi-Lo strategy, but in this method, players only intervene in the game when the running count promises a clear advantage for the players. For this, players watch the blackjack tables and bet only when they find themselves at a "hot" table.
Opportunities and risks
The goal of the Wonging strategy is not only to increase profits, but also to reduce losses as much as possible. The counting technique is very conspicuous and therefore carries the risk of being detected.
Strategy evaluation
Wonging strategy does not involve playing every hand that is counted, thus reducing losses and avoiding fluctuations in the bankroll. This increases the advantage and also the chance to make profits is increased as well.
Hi-Opt 2 Strategy
The Hi-Opt 2 strategy is similar in structure to the Hi-Lo strategy. However, it proves to be more accurate in use. As with the Hi-Lo strategy, different values are assigned to the cards. In the Hi-Opt 2 strategy, cards 2, 3, 6 and 7 are counted as +1. Cards 4 and 5, on the other hand, count +2. 8, 9 and Ace, on the other hand, are scored 0. Kings, queens and jacks count -2.
Implementation
Card counting according to the Hi-Opt 2 strategy starts when the cards of a new deck are dealt. You start from 0 and count all the cards according to the assigned values. If the card counting results in a positive value, then the advantage lies with the player and the bet can be increased accordingly.
Opportunities and risks
The Hi-Opt 2 strategy is similar to the Hi-Lo strategy and is just as easy to learn. If the counting method is mastered, it can be used unobtrusively. However, any strategy carries the risk of being discovered and excluded from the game.
Strategy evaluation
The Hi-Opt 2 strategy is very accurate and therefore allows for an optimal estimation of the chances of winning. Despite the accuracy, it does not prove to be complicated and can be learned quickly.
Uston SS Strategy
The Uston SS strategy was developed in the 1970s by the American blackjack player Ken Uston, who won several million dollars with it. However, the strategy is aimed more at experienced players and has a very complex structure.
Implementation
While card counting in the Hi-Lo and Hi-Opt 2 strategies starts at 0, in the Uston SS system an initial value is determined which is used as the basis for counting. For this, the players estimate how many decks are in the sled and multiply the number by -2. For example, if 6 decks are played, then the initial value is -12.
As with the other strategies, different values are assigned to the cards. Thus, cards 2, 3, 4 and 6 each count with +2, while 5 is considered with +3. The 7 takes the value +1 and the 8 is counted as 0. The 9, on the other hand, counts as -1 and the 10 and all face cards count as -2. If a positive number is determined by counting, then the player's chances of winning are good. If the result is below 0, the use should be kept as low as possible.
Opportunities and risks
Although the Uston SS strategy has a very complex structure, it is a good way to find out on which side the advantage lies. As with all card counting strategies, there is of course a risk of getting caught.
Strategy evaluation
Uston SS strategy is based on a complex system, which is aimed primarily at experienced players. If you want to learn the strategy, it is an advantage if you have already gained experience with less complex methods.
How can I learn to count cards?
Especially simple methods, such as the Hi-Lo strategy, are relatively easy to learn and are also suitable for less experienced players. However, the difficulty in learning to count cards is not in mastering the strategy, but in applying it during the game without attracting attention. Before you start counting cards in the casino, you should first practice the procedure with a deck of cards and train your speed in counting each card. Counting cards can also be practiced when playing online blackjack. To be able to use card counting in the casino, you should reach a time of 40 seconds per deck. If you need more time to count, the risk of being noticed increases. Many professionals have perfected their counting method and count two cards at once. For example, if an ace (-1) and a low value card (+1) are dealt, the total value is 0, which simplifies counting.
Does card counting work in online casinos?
In principle, card counting is also possible in the online casino. However, the chances of success depend on the gameplay. Since the cards are dealt randomly in online blackjack and each hand is dealt from a new deck, it is almost impossible to increase your chances of winning by counting cards. Live blackjack in live online casinos is a different story. Here, the cards can be counted and the odds of winning can be determined based on the results.
Casinos VS Players: What do casinos do about card counters?
To prevent card counting, casinos take various measures to make it more difficult to count the cards in the deck. Thus, many casinos do not play through a deck completely, but change it after a certain time. Additionally, many casinos use multiple decks per table to make card counting more difficult for players. However, the number of decks is not important for every strategy. Sometimes casinos use their own card counters to detect early on when the deck is stacked in the players' favor. If a player raises his bets at that exact moment, the casino may assume that he is counting cards and send him away from the table.
The topic of card counting in film, television and media
Card counting fascinates players and is also popular for film and television.
Film "Rain Man" with Dustin Hoffmann and Tom Cruise
The drama "Rain Man" was released in 1988 and tells the story of brothers Charlie and Raymond Babbitt. After the death of his father, dubious car dealer Charlie (Tom Cruise) first learns of the existence of his brother Raymond (Dustin Hoffman), who suffers from autism and lives in a residential home for the mentally handicapped. Since his father Raymond has inherited the entire $3 million fortune, Charlie unceremoniously takes his brother to California. On the return trip, Charlie learns about his brother's island talent, which he uses to count cards at the casino.
Documentary film "The Hot Shoe
"The Hot Shoe" is a documentary by David Layton that chronicles the evolution of card counting and takes a behind-the-scenes look at the big casinos. For the film, Layton interviewed several well-known blackjack players and members of the MIT team.
The MIT Blackjack Team and the Film "21"
The film "21" is based on the book "Bringing Down the House" by Ben Mezrich, which tells the story of MIT blackjack team member Ben Campbell. The MIT Blackjack Team (see Wikipedia) grew out of a group of students who met to play cards. Over time, the idea of developing a mathematical strategy to beat the casinos at blackjack came up. As a result, a card counting technique was developed that was successfully used by the MIT Blackjack team until the early 1990s.
Tommy Hyland
Tommy Hyland is a professional blackjack player who, together with other players, successfully applied card counting in casinos. The team also used other game techniques to gain advantages. When the activities were exposed, Tommy Hyland and his teammates were arrested. In 2002, Tommy Hyland was inducted into the Blackjack Hall of Fame.
Conclusion
Counting cards in the casino allows you to increase the chances of winning, but it is also not completely risk-free. Different strategies are distinguished in card counting, which are fundamentally based on similar systems. If you want to use card counting, then it is important that you master the method and also that there are no delays in counting. Otherwise, there is a risk of attracting attention and being expelled from the casino.
FAQ: Card counting in blackjack
How does the High-Lo system work?
In the Hi-Lo system, different values are assigned to the cards. Thus, all cards with high value count -1, while cards with low value count +1. The cards 7, 8 and 9 count 0. When a new deck is started, you start counting the cards. With a +1 value, the high value cards in the deck outweigh the low value cards and the advantage is on your side.
Is card counting still possible today despite countermeasures taken by casinos?
If a casino takes all countermeasures to make it difficult for players to count cards, then using this method is almost impossible. However, not all casinos are so strict about it, which is why it is still possible to count cards today with a little caution.
When does the card counting not work?
For example, card counting does not work if the casino does not play through the entire deck. Other countermeasures taken by casinos also prevent card counting from working.
Can I count cards when I play blackjack online?
In online blackjack, card counting proves to be almost impossible as cards are dealt randomly from a new deck. In live blackjack, however, you can use card counting to increase your chances of winning.
Is card counting legal in blackjack?
Card counting in blackjack is legal. However, the casinos do not like it and the operators invoke their house rules and expel players who are caught counting cards.
Are there alternative strategies in blackjack?
Yes, alternative blackjack strategies do exist. These include, for example, the Martingale system, where the bet is doubled after each round lost until a game is won.
Relevant posts