Playtech Online Casinos
Choosing one of the Playtech online casinos makes perfect sense. Because the developers have been on the market for a long time. The mere presence of the Playtech brand therefore ensures a bulging game portfolio. Below, we first look at the best Playtech casinos. Then we will go into the most popular games of the software forge.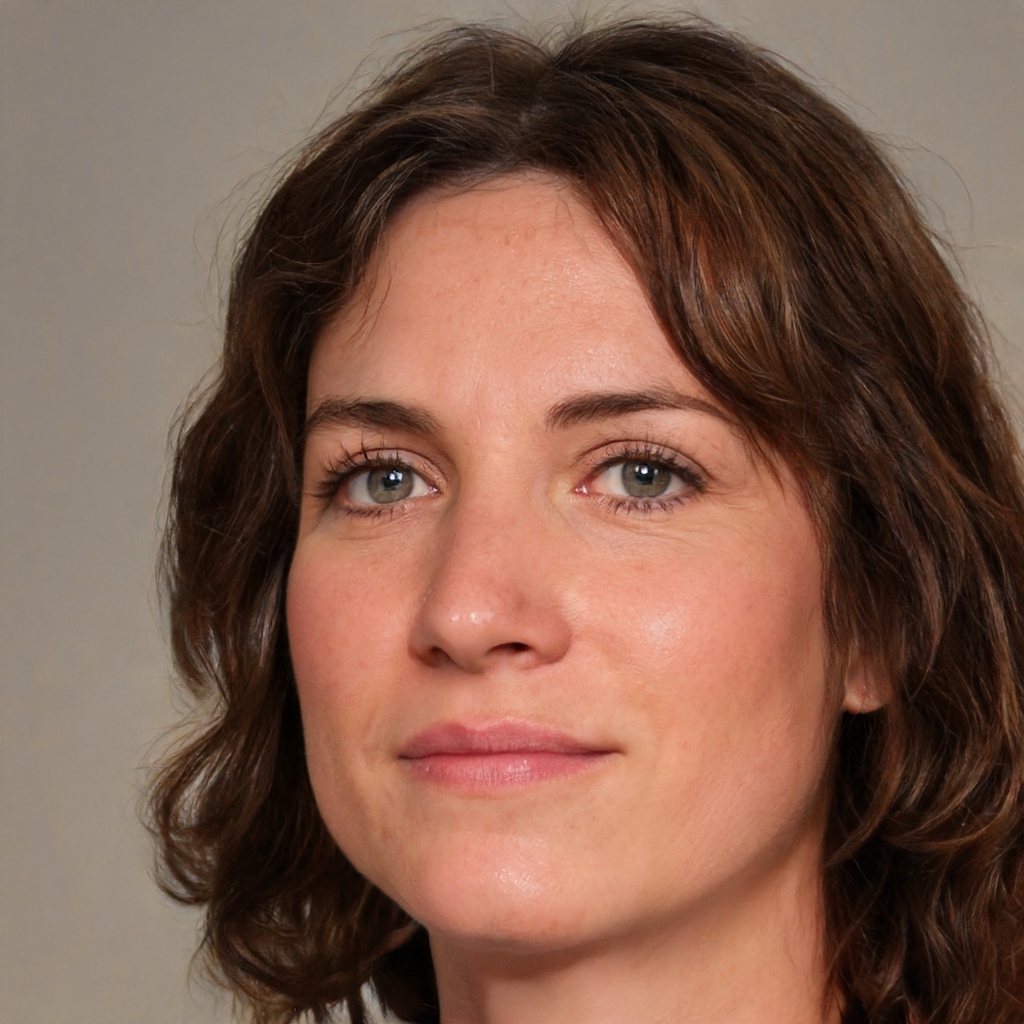 Why trust us?
We work according to transparent editorial guidelines and disclose our testing methods as well as funding. This article may contain links to our partners, but this does not influence our objective view in any way.
Best Playtech Casinos 2022
Why settle for second best? We have taken a close look at the casino sites offering Playtech games. Next, we present the best Playtech online casinos.
Top 3 Playtech Casinos
We present you our 3 best Playtech casinos once again briefly summarized:
Trueflip – Trueflip Casino offers a wide range of games, including almost 80 games from Playtech. As for the bonus, a weekly 10% cashback bonus awaits you. The terms and conditions are simple: no wagering requirements, no minimum stake and no maximum cashback withdrawal limit.
RollingSlots – In addition to numerous Playtech games, many other exciting games and a large live casino are waiting for you. The selection of cryptocurrencies is also impressive.
7Bit Casino – 7Bit Casino surprises not only with a whopping welcome bonus, but also with a great game selection from top software providers. The 7Bit Casino also scores very well in our review when it comes to security.
Criteria
Hundreds of casino providers bustle about on the web. And we at cryptocasinos want to test every single one of them. However, only the serious representatives of their kind make it into our ranking. And these are the ones we sort. However, this requires test categories. Therefore, we look in each case at the number and variety of games, as well as the mobile use of the homepage. We also took a look at the customer service and the payment methods. Lastly, the bonus for new and existing customers should be reviewed. Finally, sorting is possible. We have explained the test procedure in detail elsewhere.
Playtech game selection
Playtech unites a wide range of games under its brand. Over the years, the company bought out Quickspin and Vikings, among others. This makes our look at the highlights in the program all the more important. Because the developers from Playtech have one of the largest portfolios on the market.
Playtech Slots
Slot machines are the be-all and end-all of an online casino. Because with this, the providers show that they have many games to offer. The presence of Playtech in the catalog alone ensures over 600 titles – as long as all slots are represented.
Ugga Bugga
The name is curious. The presentation is atypical. Cavemen are the theme here. Curious! Because they had no idea about modern gambling. This game presents us with only three reels. For this, there are different levels at which profits can appear. As the roles fill one after the other, excitement is ensured. A wild is capable of replacing other images of the slot machine. Otherwise, the winning table shows us the allowed combinations. At most, customers win a thousand times their previously placed line bet. However, this requires the highest bet. Otherwise, you can still clear 250 times the line bet.
Few slot games come with such a high Return to Player (RTP). Ugga Bugga achieved a remarkable 99.07 percent.
Ocean Princess
As the name suggests, this is a slot machine with a maritime theme. On the right hand we see a mermaid. On the left, a sunken city. In the center builds up the rather untypical playing field. This shows three rollers. However, the game in Playtech online casino takes place on five levels. The five even lines provide a winning payout in this case. The Hold button can be used to anchor some symbols to their positions. The wild (joker) comes with the highest value of the slot. It is able to replace all other symbols on the game field.
The payout ratio at Ocean Princess is also 99.07 percentage points.
Goblins Cave
Goblins Cave, in rare cases listed as Goblins Cave in German casinos, is the Playtech slot with the highest payout percentage. More about that later. In terms of presentation, this is a classic slot game. Because it comes with three reels, each of which shows off three symbols. Thematically, however, the leprechaun is an interesting choice. By the way, he takes a seat to the left of the game board and presents the player with his balance, total bet, line bet and payout. The payout is from left to right, as in most slot games. This requires three equals. The special symbol is a wild. Three lanterns start the bonus game.
The game has a medium volatility and comes with an RTP of 99.32%.
A Night out!
Once again a slot machine with a rather curious theme. But this is exactly what Playtech has made a name for itself. This is why Playtech online casinos are sought after in the first place. At the beginning, the player may ask a young lady to dance. The game itself takes place in a bar. In return, however, the playing field looks relatively plain later on. Fruit cocktails take many places on the reels. In addition, the chosen lady as a companion. 20 flexible paylines are available. If the bartender lands on reel one and five at the same time, the free spins start. Multipliers between x2 and x10 are used.
A Night out comes with a maximum return to player of 99.06, after all.
Buffalo lightning
In Buffalo Blitz, the player has a chance to win in 4,096 ways. For the most part, an animal adventure awaits us. But as game comes out a diamond. During the free spins, this appears with multipliers between x2 and x5. By the way, the game is played on six reels. The scatter triggers up to 100 free spins. The highlight, however, is the namesake buffalo. This can namely run onto the field in the form of a stampede. In other words, it appears "stacked" – that is, with various consecutive symbols on a reel. At the same time, the buffalo has the highest equivalent value.
The payout ratio of Buffalo Blitz is at most 95.96 percent.
King Kong
In Playtech online casinos we come across many slot games that have a cinematic origin. King Kong joins the ranks. It is probably the most famous monkey in the history of cinema. He himself finds his way onto the field as a game. He can trigger a payout with just two appearances. At the same time, it replaces other images. If the Scattered Wild is seen three times, the Wild Jungle respins start. The logo serves as a normal scatter. It can unlock the Skull Island bonus on the one hand, but also the Big City Mode. On 20 paylines, this machine pays out from left to right.
The odds key in German Playtech casinos is 95.5 percentage points.
Wild Gambler
Wild Gambler may not be the Playtech slot with the highest RTP. But in terms of fun, the slot game is at the top of our list. This is not primarily due to the 20 winning rows and the five reels, but rather the design itself. Because it is an animal slot machine that provides a lot of joy. The tiger acts as a wild card in this game. At the same time, it provides the highest equivalent value. Furthermore we recognize a rhinoceros, the leopard, the zebra and a flamingo. By the way, Wild Gambler is now also available as "Arctic Adventure" in another version.
The RTP of Wild Gambler is 96.7 percent.
White King
White King is unparalleled in terms of design. If players have found their Playtech online casinos, this slot machine should be given a chance. For the white lion watches over a beautiful landscape. The playing field looks noble – as well as the animals themselves. The lion itself acts as a wild card and replaces all other images except the scatter. This in turn triggers free spins and grants a x3 multiplier on top of that. The number of wild symbols increases during the free spins. Free Spins can be retriggered. The game is played on 40 winning lines.
White King slot machine shows a payout rate of 90.05 percent. Therefore, it impresses in the main with its design.
Desert Treasure II
Off to the desert! In Desert Treasure II, however, we can expect more than just a wild adventure. Because with the king cobra we not only get a wild, which is able to replace other symbols. In fact, the Joker is even able to spread out over its roller. The map with the compass can trigger the oasis bonus. However, to do so, it must be seen three times on the field. Here the player chooses between treasure chests, vases or fruits. It is the same with the oriental beauty. This one, if seen at least three times, triggers up to 15 free spins. These free spins come with a x2 multiplier.
The slot game from Playtech Casinos is awarded with a win rate of 97 percent.
Jackpot Slots
If the thrill of a normal slot game isn't enough for you, you might want to try chasing a jackpot. These games more often come with a slightly lower RTP. But in return, they provide a large top prize.
Age of Gods
Probably Age of Gods is the most famous jackpot slot from Playtech. But even aside from the top prize, there are great prizes to be won. If the player combines all five god symbols on an active payline, the bet is paid again increased by a factor of x200. There are also four different modes in the free games, which provide variety. Once the bonus game is unlocked, the player has 20 coins to choose from. It takes three matching symbols to trigger one of four jackpots (Power, Extra Power, Super Power and Ultimate Power).
The return to player is 95.02 percent for Age of Gods.
Iron Man 2
Tony Stark is Iron Man. While Robert Downey Jr. has withdrawn from the Marvel universe for the time being, the metal superhero is still flying over the reels at Playtech Online Casino – and already in his second version. Not only the presentation is convincing. The game comes into play as a translator. And the logo serves as a scatter. In this feature, if it is seen three times on the game board, it can trigger ten free spins. In addition, there are Stacked Symbols, which fill a larger area on the playing field.
Besides its payout rate of 96 percent, there is a progressive jackpot to be triggered via an additional game.
Gladiator
Another slot machine with a cinematic template. Those who know the story will know something about the names Commodus, Lucilla, Gracchus, Juba and Proximo. These characters await us on the reels. In addition, there is a wild that triggers the Gladiator progressive jackpot bonus. Here, the customer must unite nine gold helmets to clear the main prize. Otherwise, the helmet itself is considered a normal wild card. The Colosseum takes the role of scatter in this slot. It pays out at any position and starts the Coliseum bonus on top of that. The game is played on five reels and with 25 paylines.
The jackpot is not available in the demo game. Gladiator has a maximum RTP of 96 percent apart from the jackpot.
Beach Life
Sun, beach and sea – the Beach Life slot machine ensures a good mood even apart from the winnings. The cool sun with its sunglasses contributes to this. It acts as a game. But if it is seen five times according to the rules, the jackpot payout takes place. Then there is a sandcastle as a scatter, which pays out regardless of the paylines. The treasure chest is the bonus symbol. Furthermore, on the reels we see a diver, a surfer and a woman sunbathing. The whole thing is punctuated with beach treats.
During our trial game, we spotted a jackpot worth €2,232,292. The return to player is only 93.25 percent.
Funky Fruits
At Funky Fruits we don't just play for a jackpot at Playtech online casinos. This is another beach adventure that will keep you in a good mood. The cheerful fruits contribute significantly to this. These were in fact given a face. Besides, the goal here is not to achieve a series of the same symbols. Distributions take place when a certain number of images appear as clusters. It takes between five and 25 equals. The cherry is responsible for triggering the jackpot. However, this must be seen at least eight times on the field to start.
Multiple wins are possible in this slot game. The progressive jackpot changes in amount and also depends on the stake. The payout ratio is 93.98 percentage points.
Cat in Vegas
Cat in Vegas is first of all a game with different bonus features. We'll start with that right away. Because customers can try their luck at the Wheel of Luck. At best, a payout of the bet with the multiplier x20 takes place. In Vegas Slots Bonus, the jackpot is up for grabs. In this case, this corresponds to a thousand times the stake. The King Show is a reference to Elvis. This symbol grants us up to 20 free spins with remaining wilds. Felix the cat really has a lot to do in Las Vegas. Played on 20 lines. Five reels present 15 symbols.
The win rate at Cat in Vegas is 92 percent.
Jackpot Giant
So far, the progressive jackpot has hardly been played. But precisely in this rarity lies an opportunity. In the end, the highest profit to date was a proud 10,710,483 euros. So giants are not the only issue. The jackpot is also gigantic. Those who are keen on winning big should try this slot game at Playtech online casino. The transparent reels do not diminish the clear gameplay feeling in any way. A wild substitutes for all symbols except the bonus and scatter. The scatter pays out regardless of its position. And the bonus symbol gives us cash prizes. In addition, there are gigantic symbols.
The return to player for Jackpot Giant is a proud 94.22 percent.
Table games
Playtech's table games are not found in every online casino. But we have picked out the most interesting and most played titles.
Premium European Roulette
After the start of the game, the cauldron is already in motion. Of course, the ball is not yet in it. Beforehand, the player can determine his bet via the chips on the right. Then you have to decide on a color, even/odd, the range of 1-18 or 19-36, and the first, second or third third of the numbers. Alternatively, one or more digits may of course be played directly. With just one click, the ball is released into the kettle. In fact, it does not take long before we see the result.
The payout percentage at Playtech Premium European Roulette is 97.3 percent.
Mini roulette
What does a small variant of roulette look like? In fact, we see the boiler from above. And this shows only twelve digits. These can be assigned a stake to the right of the playing field. Of course, you are still allowed to bet on red or black here. However, the chances are somewhat lower. Because the green zero is still on board and the amount of red and black numbers is reduced in comparison. Even/Odd, Rows and Spans may also be bet in Mini Roulette.
The win rate for this table game is 96.15 percent.
Dragon Jackpot Roulette
Right at the start, two declarations take place. This shows us very nicely that it is a complex form of roulette game. Because at the beginning the Dragon Bonus and the Dragon Jackpot are explained. In fact, there are even four different jackpots. A button must be clicked to do this. However, this not only increases the chances of winning the main prize, it also raises the stakes a bit. Otherwise, it is a typical game, with the well-known and already described uses.
The maximum theoretical payout is 97.32 percent.
Frankie Dettori's Jackpot Roulette
Lastly, when it comes to roulette, we definitely want to show off a themed game. Because it is a game based on a slot machine. This slot game, in turn, has taken on the theme of horse racing. Therefore, we see the jockey sitting on his horse to the left of the boiler. A racetrack in the background puts us in the right atmosphere. As the name suggests, there is a jackpot. That's why we play with the Magnificent Seven bet. The result of the round is displayed in the upper left corner.
The minimum payout ratio is stated at 95.71 percent. A maximum of 97.73 percent of the stakes are paid out again.
Blackjack Switch
From roulette we come directly to the card games and thus to blackjack. The "Switch" variant lets us set the minimum and maximum bet right at the start. Played on two courts at the same time. The player is free to decide whether to draw another card. In the process, we see our own playing cards and at least the dealer's first card. Sharing cards is allowed. Likewise, we may double and bet again. This starts the next round with the same stake. In the payout table we look up the odds.
For Blackjack Switch, the return to player is 99.92 percentage points.
Blackjack Mini
In every well-stocked Playtech online casino, the Blackjack Mini game is available for selection. What turns out minimalistic here is the presentation. In principle, we see only the green of the table. And there are three places open, which we can fill with coins. This involves our deployment. After that, we let the dealer deal the cards with just the push of a button. For each square we can decide afterwards if we want to draw or hold another card. Finally, it's the dealer's turn to draw and it's settled.
According to our experience, the RTP for Blackjack Mini variants is 99.58 percent.
Vegas Blackjack
Last but not least, we would like to introduce you to a blackjack table where you can play at five places at the same time. It's not just about getting as close to 21 as possible. Side bets can also be made at Vegas Blackjack. However, we would advise against the insurance offered. The game clearly displays the respective chances of winning. We also find a comprehensive description of the rules. Playtech has made every effort with this game.
The general payout ratio is 98.34 percent. With the 21+3 side bet, it's still 95.38 percentage points. And for other side bets, it is 93.89 percent.
Blackjack Surrender
As in the previous variant, we have five playgrounds that we can open by placing our bet. Aces count as one or as eleven. Picture cards have the value of a ten. Otherwise, number cards come with the value printed on them. Whoever achieves a Blackjack (Ace + Ten) is immediately paid one and a half times his bet. After the completion of each round, the cards go back into the deck. In a 7-card Charlie, the player wins unless the dealer has Blackjack to show.
The maximum payout is 99.66 percent.
Playtech Baccarat
Baccarat is similar to Blackjack. But we are not chasing the number 21 here, but the nine. This results in new strategies. It also makes the game gain a bit of speed. We can bet on who will win in case of a draw. In addition, there are side bets on the perfect pair, on any pair and other selections. Buttons, e.g. for repeating the bets, increase the convenience in this table game from Playtech. Here, too, the help comprehensively explains the gameplay.
The payout rate depends on the bet. It reaches a maximum of 98.94 percent.
Live Dealer Games
In live dealer games, the customer of a Playtech online casino competes against a dealer or croupier as an opponent – i.e. against a real person. This increases the tension once again.
Speed roulette
The pace is in the foreground here. From the rules it is similar to Playtech's Single Zero Roulette. But the rotation and the time until the next round are faster here. Or in other words: In Speed Roulette, players complete more rounds per hour, if they want to. In our experience, Speer Roulette is streamed directly from Latvia, Romania or the Philippines. It is available in different languages. German is one of them. Bets can be placed between one and 5,000 euros.
Speed Roulette achieves a return to player of 97.30 percent.
Prestige Roulette Lite
Prestige Roulette Lite offers only the bare essentials. The number of cameras in streaming is reduced. This is especially perfect for players with a weak internet connection. The transmission is usually played out from Latvia. All platforms and operating systems are supported. This way, Prestige Roulette can be played from the comfort of your mobile device. Here, too, between one and 5,000 euros may be bet as a stake. Side bets are not allowed.
The winning rate for this game is 97.84 percentage points.
VIP Baccarat
VIP Baccarat is played with up to seven players at the same table. As a result, Playtech Casino online creates an atmosphere similar to that of a real casino. Comprehensive statistics and deployment options are available to the customer. The game is played with eight decks of cards. Each deck contains 52 playing cards. The presentation itself is very successful. The dealers behave in a friendly and professional manner. We quickly noticed that they are optimally trained. Stakes here go up to an amount of 12,500 euros.
The RTP at VIP Baccarat is 98.76 percent.
Ultimate Blackjack
In this live casino blackjack variant, customers play with eight decks of cards. But what does "Ultimate" mean? In fact, the number of players in this form of blackjack is not limited. At other tables, there is always a maximum number of players participating. No upper limit is defined here. Of course, it's still about who can best reach 21 or a number closest to 21. Sums between one and 5,000 euros may also be wagered in Ultimate Blackjack. Side bets are allowed.
The win rate for Ultimate Blackjack is an impressive 99.47 percent. Streaming from Latvia, Romania or the Philippines.
Casino Hold'em
Most recently, Playtech even has live poker on offer. Probably the most popular variant of Casino Hold'em can be played in any well-stocked live casino. This is a variant of five-card poker. The player holds two cards in his hand, the rest are in the middle. Of course, the dealer is also dealt two playing cards. The bet here already starts at 50 cents a round. Up to 1,000 euros can be invested as a stake. Side bets are allowed. German language is available. The streaming comes directly from Latvia.
In addition, Playtech puts the payout percentage at 99.18 percentage points.
More Playtech games
In order to show off the full range of Playtech products, let's talk about other games from the brand. However, we are moving away from the typical casino games a bit.
sports betting
Even when it comes to betting, Playtech has created a technology that can be tailor-made for bookmakers. More than 600 employees, including some in Bremen, are working on it. Contacts with betting providers have been established. Therefore, Playtech can now call itself a one-stop store for all sports betting. Among others, the German provider Happybet relies on Playtech for its sports department. To make that clear again: This is only about the technical solution in the background – i.e. betting from all devices, a customizable frontend, a CMS tool for creating campaigns, etc.
Virtual Sports
Suppose a player wants to bet on horses, but currently there is no race. Then this is possible via Virtual Sports at Playtech Online Casino. Because in the process, a horse race is simulated. Bets can be placed just like in the normal sports program. However, this does not only apply to horse betting. Whether soccer, tennis, basketball, dog racing, Formula 1 – Virtual Sports solutions cover the entire range of modern sports. And Playtech even conjures up beautiful 3D graphics on the screen.
Bingo
In Germany, bingo is somewhat ridiculed. The connection to retirement homes and retirees seems omnipresent here. However, Playtech provides one of the largest online bingo communities in the world. Over 100 brands and skins are available. More than 100,000 players are active every day. At peak times, there are up to 20,000 customers at the same time. Bingo is a game about numbers. Whoever fills a previously defined row with the correct digits has a "bingo" and wins. While a game in reality takes quite a bit longer, bingo online has a very fast pace. Numbers are drawn immediately and matched with the ticket.
Playtech casinos bonus
If you sign up at a real money casino with Playtech games, you can usually expect a bonus for new customers. All virtual casinos have set up their own offers in the process. Mostly, however, it is a financial upgrade, which is as follows: 100 percent up to 1,000 euros. So if you deposit a sum up to 1,000 euros, you can expect a doubling.
However, the welcome bonus usually has a catch. This refers to the bonus conditions, which must be implemented before the bonus can be withdrawn. This includes the so-called pass-through. For example, the bonus (and possibly the deposit) must be wagered 40 times. If we assume a bonus amount of 1,000 euros, that is quickly a total bet of 40,000 euros that must be made.
In addition to the required turnover, a deadline is then set. This may cover a period of 14 or 30 days. Very generous online casinos even give us three months or completely waive a time limit. At best, the respective rules are to be looked up already before the registration.
Mobile playability
The way we see it, Playtech relies on two pillars. At one point, the first games based on HTML5 have already appeared. In any case, all games can be accessed and executed on a desktop PC, tablet or smartphone. In addition, the developers at Playtech have made it their mission to bring a native app to life. This process has now been completed. Bet365, for example, is one address where this app is used. The gadget targets iOS (Apple) and Android (Google). Playtech sees its own app as even faster compared to HTML5. Another advantage is instant access with just the touch of a button on the mobile device.
Playtech Alternatives
It would be presumptuous to claim that there are no alternatives for Playtech. In fact, a great many providers have now emerged as software suppliers for online casinos. We have taken a closer look at three companies that also offer high-quality games.
Booming Games
With games like Cash Pig or Diamond Riches, Booming Games has built up quite a portfolio. However, the software forge has focused solely on slot machines. In the meantime, more than 135 slots can be found in Booming Games' program. Among them are various titles with the "Hold and Win" function. The company is based in Malta and therefore has an EU license from the Malta Gaming Authority. As a modern company, Booming Games can be found on social media (e.g. Twitter, YouTube, Instagram and Facebook).
ELK Studios
Again, a supposedly small studio, but one that comes up trumps with great games. For example, we would like to mention Book of Toro or Phoenix Graveyard. In the meantime, various titles can even be played in HD – i.e. high-resolution. Approximately 65 games had already been released when we wrote this report. Similar to Booming Games,the focus of ELK Studios is on slot games.
Gamevy
Gamevy is a bit broader in the gaming industry. Because you can even find game shows, lotteries and scratch cards there. However, most of the games can be found here under the slots as well. Among the better known titles are Diamond Digger, The Link and Cthulhu. Gamevy wants to appeal to a wide range of people. Hence the focus on shows, slots and lotto. What makes the company special is that it is one of the youngest on the market among software suppliers. The foundation dates back to 2013.
Playtech plc – The Company
Playtech is not only a good game manufacturer. The company is listed on the stock exchange, which provides additional security for the customer. This is because listed companies are subject to stricter auditing regulations. Interested parties can find out more about the company in the following profile.
Playtech

| | |
| --- | --- |
| Firmenname | Playtech Ltd. |
| Firmensitz | Ground Floor, St George's Court, Upper Church Street, Douglas, Isle of Man, IM1 1EE |
| Gründungsjahr | 1999 |
| Gründer | Teddy Sagi |
| CEO | Mor Weizer |
| Kundenservice | https://www.playtech.com/contact-us/sales-inquiry |
| Mitarbeiter | 3.000+ |
| Umsatz | 1,205 Milliarden Euro |
| Website | https://www.playtech.com/ |
Playtech online casinos – Our conclusion
Playtech online casinos are very well positioned by nature. This is because Playtech itself is one of the most complete software forges in the gambling industry. In addition to slots and table games, Playtech operates a live casino. Furthermore, bingo, sports betting and virtual sports are available in the offer. Since Playtech has been active since 1999, its portfolio of products is impressive.
Frequently asked questions and answers about casinos with Playtech games
Welches ist das beste Playtech Casino?
Unser Ranking unterliegt einer regelmäßigen Überprüfung. Daher raten wir allen Lesern einerseits die Rangliste oben in diesem Artikel, aber ebenfalls unsere Testberichte zu konsultieren. Ansonsten ist die Beschreibung "bestes Playtech Casino" subjektiv. Manche Spieler wollen einen hohen Bonus, andere einen tollen Kundendienst.
Was ist das Besondere an Playtech?
Playtech ist bald seit 25 Jahren auf dem Markt tätig. Das Unternehmen hat eine breite Palette an Produkten und ist sogar an der Börse in London gelistet. Folglich genießen die Playtech Casinos bei ihren Spielern ein hohes Maß an Vertrauen.
Kann man Playtech Spiele kostenlos testen?
Bei diversen Internet-Spielbanken steht der sogenannte Demo-Modus genau für diese Zwecke bereit. In der Regel muss vorab jedoch die Anmeldung erfolgen. Danach darf das kostenlose Probespiel gerne gestartet werden.
Bietet Playtech progressive Slots an?
Ja, Playtech hat progressive Jackpots im Angebot. Namentlich möchten wir hierbei Age of Gods, Gladiator, Beach Life, Funky Fruits und Jackpot Giant herausstellen. Die Höhe des Jackpots erhöht sich mit dem Gesamteinsatz auf das jeweilige Automatenspiel.
Sind die Playtech Spiele sicher?
Playtech hat seine Programmierung seit knapp 25 Jahren optimiert. Die Firma kann eine Listung an der Londoner Börse vorweisen. Dazu kommt die EU-Lizenz aus Malta. Playtech Games gelten als sicher und seriös.
Seit wann gibt es Playtech?
Gibt es auch Playtech Boni ohne Einzahlung?
Diesbezüglich müssen sich Interessenten bei den jeweiligen Casinos mit Playtech Spielen umschauen. Der Neukundenbonus ohne Einzahlung ist aktuell jedoch eine Seltenheit.
Wer steckt hinter Playtech?
Playtech wurde von Teddy Sagi gegründet. Heute ist Mor Weizer als CEO tätig. Playtech ist ein eigenständiges Unternehmen mit einem Jahresumsatz von 1,205 Milliarden Euro (Stand: 2021).
Lassen sich die Spiele von Playtech auch mobil spielen?
Heutzutage gehört mobiles Spielen zum guten Ton. Playtech setzt hier sowohl auf eine native App, als auch auf HTML5.
Haben Playtech Casinos eine gültige Lizenz?
Playtech selber ist auf Malta, also innerhalb der EU, lizenziert. Die Firma legt viel Wert auf das eigene Renommee, weshalb auch die Playtech Online Casinos eine seriöse Konzession vorweisen.
Welches Playtech Spiel bietet eine besonders hohe Auszahlungsquote?
Unter den Tischspielen wollen wir Blackjack Switch herausstellen, welches mit einem Return to Player mit 99,92 Prozent daherkommt. Unter den Geldspielautomaten ist es eindeutig Ugga Bugga mit einem RTP von 99,07 Prozent.
Gibt es bei Playtech Casinos Betrug?
Schwarze Schafe gibt es auf dem Markt. Doch bei Casinos mit Beteiligung von Playtech sind uns persönlich noch keine Betrügereien aufgefallen.
Gibt es Spiele für landbasierte Spielhallen von Playtech?
Playtech ist in der Retail-Branche tätig, vertreibt seine Spiele also auch außerhalb der Online-Casinos.