xQc – Casino Streamer
Félix Lengyel is known in the streaming scene as xQc. However, his original popularity is not due to casino games. Rather, he built up a good reputation as a professional gamer. He began his impressive career with the game Overwatch at the age of 21. As a result, he increased his Twitch followers to double-digit millions. Although xQc ended his professional Overwatch career in 2019, he has remained loyal to gaming to this day.
Lengyel only discovered the online casino a few years later. However, he hardly ever does streams that only deal with slot machines. He is usually in front of the camera for a longer period of time and covers a wide variety of topics. Among casino streamers, xQc is hard to beat in terms of reach.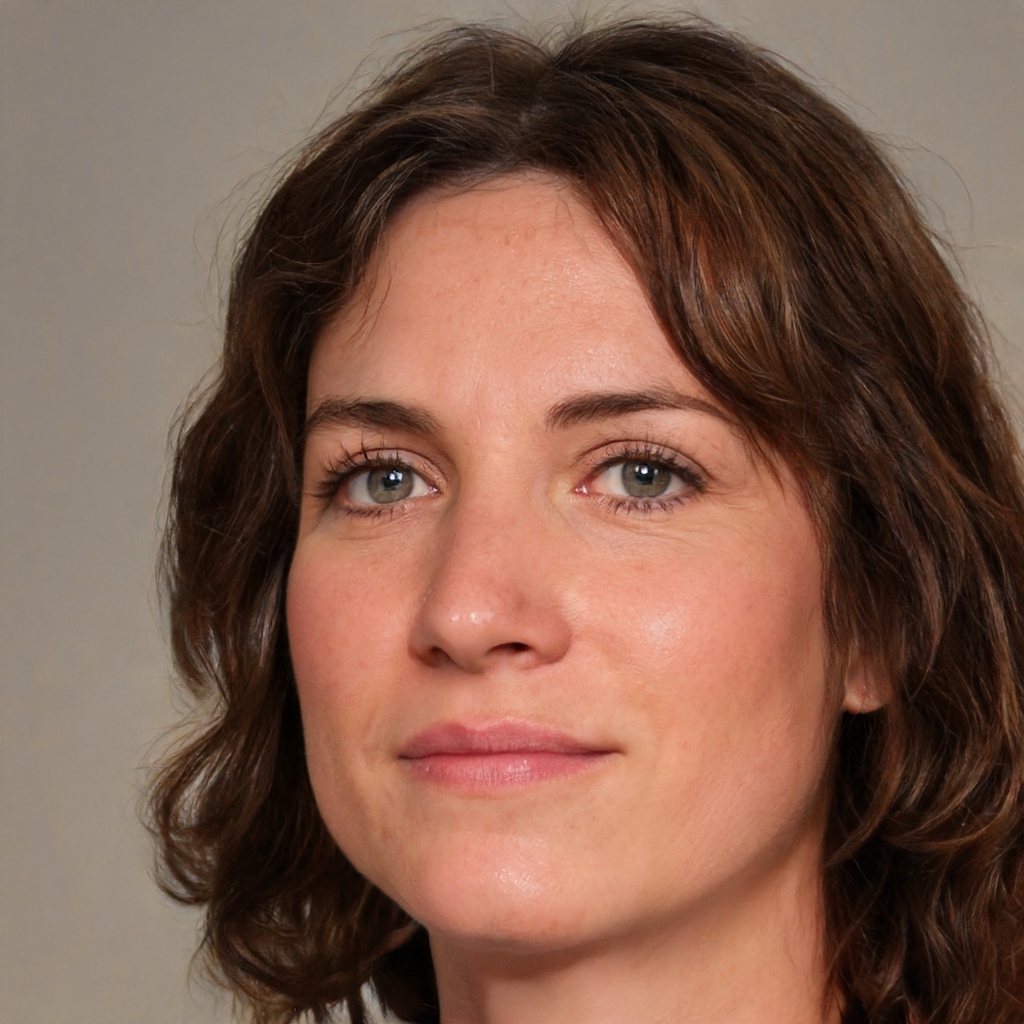 The most important things in a nutshell:
As an e-sports pro, xQc never lacked the necessary self-confidence. He said of himself that he would win every game. He was never able to keep this promise. Nevertheless, he was at times one of the best Overwatch players in the world.
Lengyel came to streaming via e-sports. He only discovered the online casino years later. But with xQc, viewers don't get the impression that he only plays for the advertising.
Félix Lengyel's reach is unbeatable. He has 11.1 million followers on Twitch alone. He also has millions of followers on YouTube and Twitter.
The casino streamer has since entered into a partnership with Stake.com. He then changed his name from xQcOW to xQC. Since the "OW" stands for Overwatch and he has said goodbye to professional gaming, the name change makes sense anyway.
It is undeniable that the casino streamer has a soft spot for blackjack. When it comes to slot machines, however, he makes decisions based on gut instinct. He plays Tome of Madness, Starlight Princess and Eye of Cleopatra a little more often.
General: xQC
Félix Lengyel was born on November 12, 1995 in Lavel/Quebec in Canada. At times, the streamer overshoots the mark with his statements. He has already made disparaging comments about minorities. Of course, fans also love their influencers for having rough edges. But in the case of xQc, the popularity stems from his Gaming days and not because of verbal lapses.
Although the streamer seeks contact with his viewers, he is often so engrossed in Gaming that there is sometimes a moment of silence. However, there are a lot of people online during his streams. Therefore, it is practically impossible to follow the live chat decently. It is always busy there.
The influencer has been nominated for e-sports awards several times in his Gaming career. The only award xQc grabbed was in 2017, when he won the Overwatch World Cup. In 2018-2022 alone, Lengyel was nominated five more times for different awards. Although he did not receive another award, one thing is worth noting. He was even on the list of the best GTA role-players.
He created a thieving character named "Jean Paul" in GTA and lived a virtual life on the edge of legality with him. When it comes to Gaming, however, Félix is not set in his ways. With Overwatch, GTA and League of Legends, he has games that he has played over a longer period of time, but he always tries out new titles as well.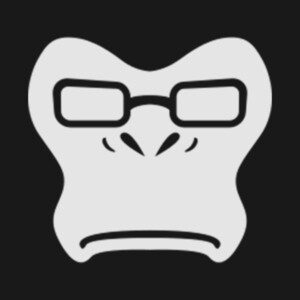 xQc

| | |
| --- | --- |
| Streamername: | xQc (früher xQcOW) |
| Echter Name: | Félix Lengyel |
| Herkunft: | Laval/Kanada |
| Geburtstag: | 12. November 1995 |
| Wohnort: | Kanada |
| Lieblingscasino: | Stake.com |
| Lieblingsspiel: | Blackjack |
| Höchster Gewinn: | 1 Mio. US-Dollar |
| Geschätztes Vermögen: | Bis zu 25 Mio. US-Dollar |
| Geschätzte Einnahmen: | 1 Mio. US-Dollar im Monat |
| Number of followers: | Twitch: 11.1 million Twitter: 1.3 million Instagram: 445,000 YouTube: 2.13 million TikTok: 427,200 Facebook: 23,775 Discord: 275,000 |
The favorite casino of Félix Lengyel
At Casino Streamer xQc we do not need to create a list of different online casinos. Because the influencer has committed to a virtual casino. This is Stake.com, where many other streamers are also active.
Especially for frequent players Stake is unquestionably a good address. Because with over 3,200 slots on board, even streamers can constantly discover something new. Nevertheless, some of the classics, such as Fruit Party or Book of Shadows, are present in the portfolio. This also applies to xQc's favorite slot machines. Blackjack can also be found in different variants.
In addition, there are Stake Originals to discover. We are talking about slot games that are not available in any other online casino. In terms of bonuses, there are weekly giveaways, regular tournaments and other challenges. In addition, there is the VIP club, which brings monthly and daily bonuses, rakeback and other benefits.
Finally, being able to easily deposit via cryptocurrency at Stake.com is also an argument for xQc. This allows you to transfer funds to your player account in no time at all. Within a few seconds, Félix is then ready to start his gaming session. From the start of his career as a casino streamer until today, Lengyel has remained loyal to Stake as a partner.
Bonus information
| | |
| --- | --- |
| Bonus code: | KC500 |
| Minimum deposit: | |
| Wagering requirements: | $100 |
The bonus code KC500 must be used.
This is an exclusive offer only through us.
Bonus and deposit must be wagered 30x.
Minimum deposit for the bonus is $100.
xQc: Favorite games
Félix Lengyel is not fixed in his games. Still, we think we've found a few games that the Influencer at Stake launches more often than others.
Blackjack
This is probably where Félix Lengyel's passion for gambling began. This is not surprising, because in the card game the player at least has the impression of being able to influence the outcome of the game. On the way to the score of 21, the player may decide for himself whether to take another card or not. Blackjack also comes with a high return to player of up to 99.5 percent.
Tome of Madness
Rich Wilde and the Tome of Madness is, in a way, the extension to Book of Dead. Both games come from Play'n Go. However, here there are five more symbols on each of the five reels. There are special wild symbols, a portal, as well as the multiplier. Free spins can be won. The payout ratio is up to 96 percent.
Starlight Princess
Starlight Princess is already a bit more cheerful. The main character seems to be straight out of an anime. A highlight of this machine is the tumble feature, which also gives xQc a lot of pleasure. In this case, symbols involved in a win will dissolve. Other images move up. Free spins and the feature purchase are an argument for casino streamers. The RTP is 96.5 percent.
Eye of Cleopatra
Eye of Cleopatra takes us back to ancient Egypt. However, Pragmatic Play has built a few special elements into the machine. These include expanding wilds, random wild patterns and free spins. Eye of Cleopatra comes in with a 96.5 percent win rate.
Buffalo King
Buffalo King is an animal-themed slot game. A special feature is the available 4,096 winning paths, which run from left to right across the playing field. It is played on six reels. Up to 100 free spins are waiting not only for casino streamers. The payout ratio is 96.06 percent.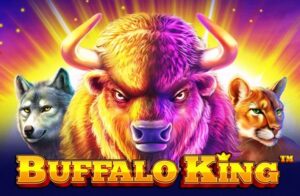 Visit casino to play Buffalo King
Streaming times and channels from xQc
The casino streamer xQc has two problems for German viewers. One is the time difference. It is not unusual for Félix Lengyel to start at midnight and then play until the early morning. Many of his streams exceed the 10-hour mark. At times, he even cracks 20 hours in a single stream.
This shows very well that xQc lives his career as an influencer. However, he doesn't get hung up on times. He doesn't plan his streaming in advance. Nevertheless, a certain regularity can be seen. He is in front of the camera every week. For the first time, he thrills his fans seven days a week. Then he takes a few days off again.
We addressed a second problem. This is aimed at casino fans. Because xQc is still not a pure casino streamer. If his broadcast lasts ten hours, then only part of it is aimed at gambling fans. That is what we have to wait for. This is not a problem, however, as Félix Lengyel is able to entertain his followers no matter what he is doing.
An alternative, especially for viewers from Germany, is the Relive option. This is because all streams can still be watched in the post-run. The pause function can then be used. Because very few followers will watch for many hours at a stretch.
Estimated assets and revenues
The income from Twitch and YouTube alone is said to amount to five to six million US dollars for Félix Lengyel. On Twitch, it is said to have been 750,000 US dollars per month at its peak alone. This can be visualized with concrete figures:
On Twitch, he has sold 90,000 subscriptions. This alone earns him $225,000 a month. Donations are still coming in.
On YouTube, Félix reaches one billion clicks. This results in total revenues of three million US dollars.
However, that's where the revenue starts. Because as xQc, the streamer has entered into various partnerships. We're talking about sponsorship agreements with companies like MetaThreads and G Fuel. Félix gets money for using or promoting the products.
It is also to be expected that Stake Casino will not let its guard down. The provider is known for recruiting streamers. The marketing effect must be quite large. And xQc unites an audience of millions behind it. It can be assumed that here again a very high amount flows to the casino streamer.
In addition, there are various prizes that xQcOW has won during his active Gaming phase. Most of these revenues overlapped. Conversely, little is known about the influencer's spending. However, he once spoke of having lost over a million US dollars in casino gambling in just one month.
Nevertheless, optimistic estimates put the fortune at up to $25 million. We consider this estimate to be exaggerated. But xQc is a multiple millionaire, we are sure of that too.
Social media and xQc
Especially with video platforms, xQc shows its strength. The influencer does without the big bells and whistles in his streaming room. In the meantime, his apartment is fancy furnished, but he does not need an artificial background. He just sits in his apartment and plays – sometimes it's games, then casino games. In general, however, the streamer is registered with all major social networks.
Twitch
YouTube
TikTok
Twitter
Instagram
Facebook
Discord
xQc on Twitch
Twitch is the origin of his success. Back in the days when xQc was an Overwatch pro and even earlier when he played a lot of League of Legends, he thrilled his fans on Twitch. He can get excited about the games he is playing. Félix Lengyel possesses the ability to sink into the Games and to take his spectators into other worlds.
His live broadcasts almost all fall into the "just chatting" category. This seems to be somewhat unfortunate. However, since his streams often last for six hours or more and xQc performs different activities during them, we can understand the strategy behind it. Often, Félix begins by seeking contact with his fans. After that, he devotes himself to Gaming, watches a few memes and then visits the online casino Stake.
When he gets into Gaming, he's not always alone. For example, he plays Elden Ring in multiplayer. Then there is also a little more talk. Because xQc is otherwise a concentrated and calm character. The description of himself on Twitch, translated here from English, is interesting: "The best at absolutely everything. The juicer. Leader of the juicers." This shows the self-confidence that xQc exemplifies in his streams.
Félix Lengyel has over 11.1 million followers on Twitch. This puts it at the top of the casino streamers as far as we know. When he's live on the air, 50,000 or more people quickly watch. After a few days, the videos then have a six-figure number of clicks. The most popular transmission already has 6.3 million views.
xQcOW on YouTube
The streamer xQc doesn't have one YouTube channel, he has four. Below we mention the channel names and subscribers.
xQcOW: 2.13 million
xQc Gaming: 108,000
xQc clips: 87,200
xQc Reacts: 55,900
From the "OW" in the original channel, you can tell that the streamer wanted to focus mainly on Overwatch there. But with the end of the Overwatch career in 2019, other content has increasingly appeared there. In general, Félix is very well organized on YouTube. He divides his videos into different categories. These include top videos, reacts to memes, highlights, Among Us, different games, etc. If you look around a bit on the channel, you'll quickly get the hang of it. Actually, at least one new video appears there every day. The clip with the most views has now reached 4.6 million clicks.
On xQc Gaming the streamer presents different games. There, too, he processes highlights from his long Twitch streams. Here, practically no video lasts less than ten minutes. The longest clips also exceed the two-hour mark on YouTube. There are personal insights at xQc Clips. For example, Félix tells why he no longer lives with his brother. He also responds to other formats and presents his dirty apartment. Here, hardly any clip lasts longer than a minute. Lastly, we come to the xQc Reacts. As the name suggests, this is where the influencer reacts to other videos.
The streamer has been logged into YouTube since 2015. The main channel has now reached 1,253,841,274 views.
Xqcdaily on TikTok
TikTok's popularity has surged in the recent past. Especially the young generation loves the format of short videos. xQc has made it its mission to deliver at least one clip there every day. While he may not be able to do this consistently, he has been able to increase the number of followers on the network considerably. Today, his account has 427,200 followers. He received over 28 million likes for his videos.
But what kind of clips can be seen on TikTok. In principle, no focus can be identified. Félix puts out clips where he talks to other people. He can be seen dancing. Once again, the piles of garbage in his apartment come to light. However, his hobbyhorse on TikTok is also gaming. Although we searched his channel, we did not find any casino streams on TikTok.
xQc on Twitter
"Player of Games" is what the Twitter description for xQc's channel says. This is still correct after his end as an Overwatch pro. In fact, xQc is rather irregularly active on Twitter. Sometimes there are days and weeks without entry. Then Félix Lengyel really gets going again. He also reveals personal stuff on Twitter. This is how he can be seen on the plane during a flight. Or he reveals that the IP for streaming was leaked and today's broadcast is down because of it.
Occasionally, Félix gives only a brief glimpse of his mental state. He also likes to find teammates for concrete games on Twitter. For some unknown reason, he practically only writes in capital letters on the platform. On top of that, he hardly seems to need to advertise his videos on Twitch or YouTube. Therefore, the Twitter channel of casino streamer xQc differs from other gambling influencers. Félix is followed by 1.3 million people on Twitter.
Félix Lengyel @xqcow1 on Instagram
Very many influencers like Instagram very much. This is because the social network is ideally suited to conveying personal impressions. But Félix Lengyel is, by all accounts, not the biggest Insta-fan. He himself does not follow anyone. And the 445,000 people who follow him are more due to his general popularity.
Content rarely exists on Instagram. Only 62 posts have appeared from him. The last one was quite some time ago. Nevertheless, there are a few interesting pictures showing Félix at a party or together with his brother. Likewise, it can be seen in the online casino Stake. Last but not least, his dogs and the cat are photographed several times.
However, xQc prefers to express itself in video rather than image format.
XQC on Facebook
We would like to deal with Facebook quickly. As we write this report on xQc in 2022, the most recent entry was an update to his January 2020 profile. Going into 2019, Félix was still posting entries regularly. This can be explained. He has the focus on the video platforms anyway. After he stopped playing Overwatch professionally, the Facebook channel also seemed to lose its appeal for Lengyel.
Because there is no current content and the channel doesn't address the current issues xQc advocates anyway, the low number of followers is not surprising. Only 23,775 people are behind the influencer on Facebook.
xQc on Discord and Reddit
Félix Lengyel has his own Discord channel. Almost 275,000 people are registered as members there. Even in the early morning after German time, more than 60,000 people are regularly online there. Anyone can join this channel for free and share with other xQc fans. Various groups are open to everyone. Even a voice chat is available there.
Fans have even set up their own Reddit xQc. This is a platform where questions about the Influencer find an answer. Nevertheless, reference is made to current broadcasts and to videos from the streamer. However, the topic of casinos does not appear there in principle.
Other businesses from Félix Lengyel
From the point of view of the casino streamer, it is not necessary to rely on affiliate marketing. Anyway, he seems to have reached an agreement with Stake.com. This is exactly where we start our look at the influencer's business.
Casino partnership: No official figures are known. In fact, it is not even known that Lengyel receives money from Stake.com. However, we know for a fact that Stake sponsors other casino streamers. The likelihood that there is an agreement here that is financially worthwhile for both sides is high.
Twitch Donations: It's a common business model on Twitch. After all, streamers spend many hours in front of the camera. In exchange for this entertainment, fans can make a fixed amount donation to xQc.
Twitch subscriptions: Another source of income is the sale of subscriptions. Subscribers benefit from additional emojis and removal of ads.
Sponsorship: In his career, Lengyel has already been sponsored by various companies. Currently, the Twitch info lists the energy drink manufacturer G Fuel. There is even a partnership, with the drink named after the streamer.
YouTube advertising: Meanwhile, xQcOW's channel has cracked the one billion views mark. YouTube places advertisements at certain intervals. And as the creator of the content, Félix shares in the advertising revenue.
Private life
Félix Lengyel grew up in Laval, a Canadian city in the province of Quebec. He later moved to Texas. However, this was not entirely by choice, but because of doxing. This phenomenon describes the disclosure of identifying information about an individual on the World Wide Web. That is why Lengyel moved several times. Most recently, he was drawn back to Canada. However, he now rightly makes a secret of his place of residence.
Anyone who follows his social media channels closely will have seen his mother or brother there. Further information about the family is otherwise not known. For several years now, Félix Lengyel seems to have been in a relationship with a streamer named Sam. She performs under the nickname Adeptthebest on Twitch and YouTube. There is no information on whether offspring are on the way or a wedding is planned. It is not even clear if Félix and Sam live together.
Past experience has made xQc cautious about personal data. In his childhood, Lengyel is said to have loved skiing and skateboarding. Today, he seems to be less athletic and prefers to show his stamina by streaming. By the way, Félix made his highest profit of one million US dollars while he was on the toilet.
Controversies & Criticism
Félix Lengyel is very direct. He has a clear opinion and is not afraid to express it. However, he has already made homophobic remarks on several occasions. Insults and racist statements have also been made. These verbal lapses have not gone unnoticed. Twitch already banned him from the platform several times for a short time. However, this has not harmed his popularity among his fans.
Since xQc plays exclusively at Stake.com, payment from the online casino is very likely. Spectators like it less when casino customers don't even pay their bets with their own money when in doubt. With this in mind, it is not uncommon to hear about fake casino streamers. Although this connection seems obvious, there are no official statements about a payment of xQc by Stake.
Relevant articles: