ProdigyDDK – Casino Streamer
These days, ProdigyDDK is a genuine casino streamer. In real life, his name is Joshua Hammerich and he comes from Denmark. The abbreviation behind his nickname is therefore easy to understand. The translation of "Prodigy" means something like child prodigy. So Joshua is the prodigy from Denmark. The influencer is still based there today. With his logo, which shows a little man with a crown, he seems to resemble Knossi.
But his head itself is not crowned. Nevertheless, his appearance is a little special. With his glasses and his long hair, which he says he doesn't want to have cut, he is a real one-off on the streaming scene. After starting out as a lone wolf, Joshua has now taken care of a small team with great success. This enables him to produce new videos almost every day.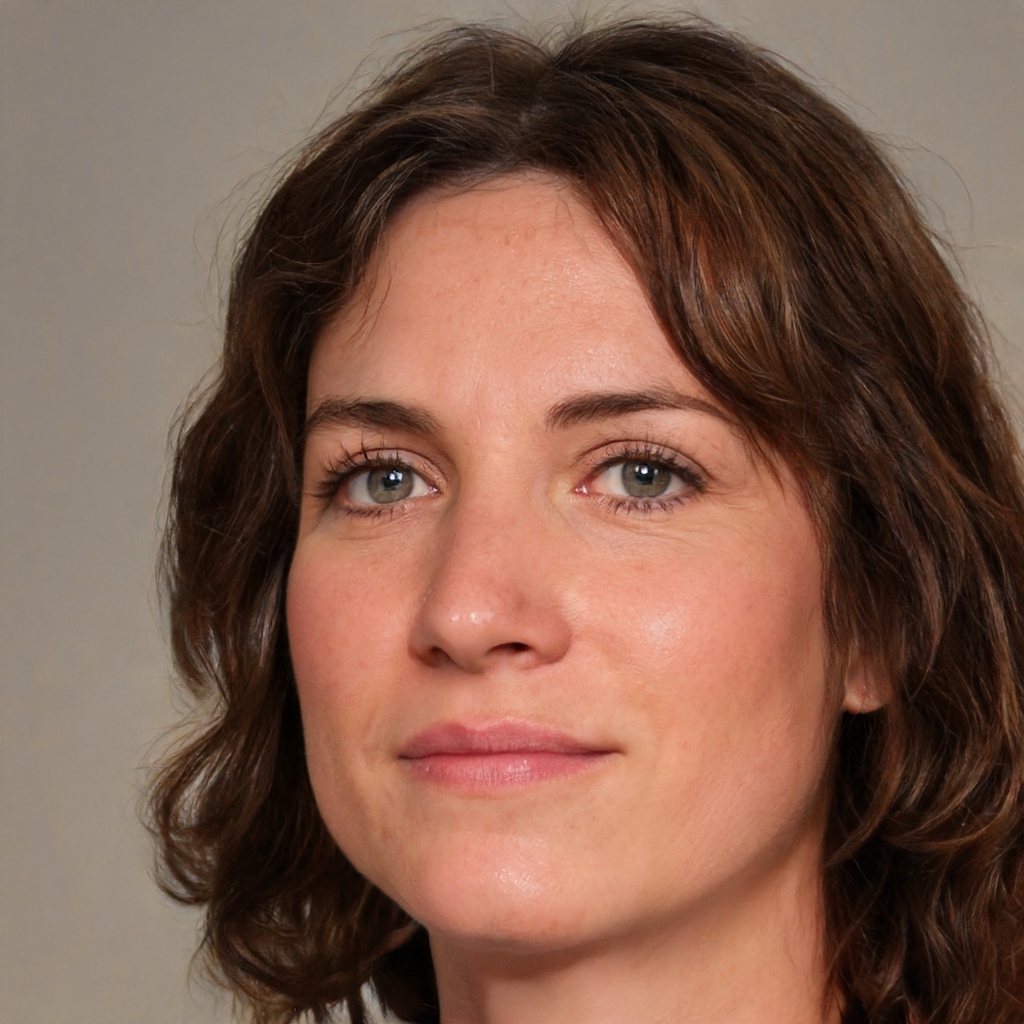 The most important things in a nutshell:
ProdigyDDK doesn't mind working overtime. Some of his streams last over ten hours. Even the shorter broadcasts still have a duration of more than three hours.
On the one hand, Joshua clearly has a soft spot for mini-games. This definitely includes Plinko. Among the slot games, he usually chooses from classics from the streaming industry. These include Wanted – Dead or a Wild, Fruit Party, Gates of Olympus, Stack'Em and Madame Destiny.
Joshua Hammerich has been in the gaming industry for several years now. He is not one of those streamers who have tried out different casino providers. He started at Stake.com and is still loyal to the virtual casino today.
Since there is no time difference between Germany and Denmark, ProdigyDDK's streams mainly start between 8 am and 2 pm – a convenient time for German viewers.
Although the influencer plays exclusively for Stake Casino, he claims that his bets are real. This statement was important to him and can be taken directly from his Twitch channel.
General: Joshua Hammerich
Many people don't know it, but Scandinavia has an active gambling scene. Many software companies originate from Sweden. Joshua Hammerich comes from Denmark. He gained his first experience on YouTube. In the meantime, however, Twitch is considered more of his home port. Most recently, we have seen Joshua and his team playing mostly slots and other casino games.
In general, however, the streamer has different facets. Whether he's in the mood for a game of Counter-Strike and simply surprising people in his home country with gifts, he remains true to himself. However, even if he always likes to return there, he has outgrown Denmark a bit. Therefore, there are also recordings of him from Germany or Japan.
Once we have to come back to the shooter Counter-Strike. Because that's where ProdigyDDK's career began, so to speak. As a highly acclaimed player who even secured a mention in various trade magazines, he got his first taste of social media.
Despite his Danish heritage, Joshua streams in English. As a result, fans around the world understand him. He wears his long black-blond hair loose. He is just as open with the audience. He has a friendly and downright soothing tone of voice. Although we'll get to his favorite games later, he even solicits recommendations from the community in this regard.
Not only because he plays in a crypto casino, there seems to be a basic interest in Bitcoin and Co. Because on Twitter, he occasionally gets carried away with a tweet about Coins. However, he does not delve as deeply into the subject matter as m0E_tv does on YouTube.
From his appearance we estimate ProdigyDDK as a modest guy. We are not aware of any fast cars, expensive watches, or other status symbols that Joshua places an increased value on. When he sits in his Gaming chair and plays casino games, he seems at peace with himself.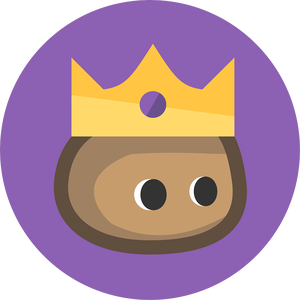 ProdigyDDK

| | |
| --- | --- |
| Streamername: | ProdigyDDK |
| Echter Name: | Joshua Hammerich |
| Herkunft: | Dänemark |
| Geburtstag: | – |
| Wohnort: | Dänemark |
| Lieblingscasino: | Stake.com |
| Lieblingsspiel: | Wanted – Dead or a Wild |
| Höchster Gewinn: | 344.550 US-Dollar |
| Geschätztes Vermögen: | – |
| Geschätzte Einnahmen: | – |
| Number of followers: | Twitch: 169,439 Twitter: 121,003 Instagram: 10,000 YouTube: 259,000 TikTok: 22,000 |
ProdigyDDK's favorite casino
Stake. Joshua Hammerich finds himself in good company on this portal. Whether we're talking about Roshtein or StakeDrake, they're all drawn to Stake.com one day. In fact, there are very few exceptions. International casino streamers are almost exclusively on Stake, Roobet or Duelbits.
For ProdigyDDK, the decision was made in favor of Stake. This choice is very easy to understand in terms of the selection of games. On the one hand, there are over 2,500 vending machines there. On the other hand, all of Joshua's favorite games can be found at this casino site. Conversely, since he hasn't played anywhere else, we could also say this: his favorite games were shaped by the selection on Stake.com.
There are, of course, reasons to prefer Stake. Joshua has a soft spot for cryptocurrencies. At Stake you can deposit with Bitcoin, Ethereum and Co. By the way, this is also possible with Google and Apple Pay. Apart from the deposits and withdrawals, which are absolutely reputable, it is the bonus offers that attract.
Bonus information
| | |
| --- | --- |
| Bonus code: | KC500 |
| Minimum deposit: | |
| Wagering requirements: | $100 |
The bonus code KC500 must be used.
This is an exclusive offer only through us.
Bonus and deposit must be wagered 30x.
Minimum deposit for the bonus is $100.
Let's start with the tournaments, which are often advertised with high prizes. Since these are constantly changing, we will save naming an active competition. However, what remains over time is the VIP Club. This is a real argument for ProdigyDDK. After all, the higher the stakes and the more regular the casino play, the greater the benefits. At the last level there are individual and daily bonuses, a personal VIP host and rakeback.
Certainly, the partnership with Stake is also financially rewarding for Joshua Hammerich. Somehow, influencers ultimately have to generate their income. He testifies himself to play with real money. If there is no direct referral from Stake.com, Joshua at least benefits from affiliate marketing.
Joshua Hammerich: Favorite games
Every now and then ProdigyDDK likes to start a round of Plinko. This is a ball game, which works with multipliers. It's actually self-explanatory as you watch. However, here we want to focus on the most frequently played slots of Joshua.
Wanted – Dead or a Wild
Welcome to the Wild Wild West. Here the shooting is sharp, and with bonus games. For a streamer, it's always a top argument when these bonuses are available for purchase. This is how more highlights can be offered to the viewers. Nevertheless, the return to player here is 96.38 percentage points.
Fruit Party
Fruit Party is another classic casino streamer that ProdigyDDK has also come to appreciate. Because this slot machine is not about forming rows. Customers need clusters of the same symbols. In addition, the appreciated Tumble feature comes into play. Free spins can be purchased. The payout ratio is 96.47 percent.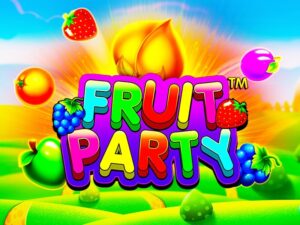 Visit casino to play Fruit Party
Gates of Olympus
In Gates of Olympus, Joshua takes on the gods. Here, the scatter pays out at any position. The tumble feature, where multiple wins are possible in just one spin, is also active in this slot game. 15 free spins and multipliers up to x500 are among the most memorable features of this slot with a win rate of 96.5%.
Stack`Em
We rarely see this slot machine in the list of top games among casino streamers. A payout rate of 96.2 percent and various functions speak for the game. These include free spins, multipliers and symbol stacks. A maximum of 10,000 times the stake can be won.
Madame Destiny
With Madame Destiny, Joshua also looks a little into the future. The drawing of the symbols here is unparalleled. A wild and a scatter, with up to 15 free spins, are present. Multipliers come into play in the free spins. The RTP is 96.5 percent.
ProdigyDDK streaming times and channels
To give our readers an overview of the activities of influencer ProdigyDDK, we took a closer look at the last few weeks in his Twitch schedule. Meanwhile, since Joshua is no longer alone, he can achieve great streaming times.
How often does ProdigyDDK start a broadcast on Twitch?
We discovered weeks where Joshua Hammerich and his team could be found in front of the camera every day. At most, there were two free days a week to observe. But these timeouts don't seem planned. Sunday, however, is not free for the troops – quite the opposite!
How long does a Joshua Hammerich casino stream take?
A blanket answer is hard to find. However, we can summarize it with a range optimal. Even the shortest shots last three hours. However, we also tracked streams of ten to twelve hours in length.
What time is ProdigyDDK active on Twitch?
Prodigy is Danish. He streams from Denmark. Consequently, there is no time difference after Germany. Rarely it starts before 8 o'clock. Joshua starts at 4 p.m. at the latest. Since his streams last from three to twelve hours, fans can guess when it's over. Usually, broadcasts last until 10 p.m. at the most, and rarely until after midnight.
What categories on Twitch is Joshua streaming in?
A long time ago ProdigyDDK liked to be on the channel about Counter-Strike. Today, however, he rarely plays. He has devoted himself exclusively to casino games in recent weeks. Consequently, his latest recordings all went into the "slots" section.
Is Joshua Hammerich streaming alone?
In the videos we saw, there was only one person in front of the camera at a time. We even saw clips where only the slots made their rounds. Although the team seems to consist of at least three people, the guys take turns.
Estimated assets and revenues
ProdigyDDK is considered down-to-earth and serious. He speaks very thoughtfully to viewers during his casino streams. The stakes in the online casino are moderate for influencers. We have already seen 25 or 40 euros per round being used. Why are we going into the stakes?
Because we need a way to approach income and assets. Because Joshua and his team are more of the calm and deliberate variety. They hardly ever blab about their personal lives, let alone finances. Therefore, in the end, we are only left with an estimate of the assets.
So let's look at revenue. There are ads on Twitch, and on YouTube anyway. And the creators have a percentage share of the revenue. ProdigyDDK has a considerable amount of viewers, which is why the advertising revenue is worth it. Whether there is a direct partnership with Stake remains to be seen. In fact, Joshua earns with his partner – in doubt via affiliate marketing.
On top of that, there is a store at prodigyddy.com, but it is operated with points previously purchased in the channel.
We can only speculate. But we already assume that Joshua Hammerich is a millionaire. In the end, he earns enough from his channels to hire two streamers. However, it ensures greater coverage throughout the week, which in turn increases revenue.
Social Media and ProdigyDDK
Joshua Hammerich's main three channels are identified insanely quickly. For that, we only need to look at the links in his Twitch channel. Twitch comes first anyway. There is something new to discover there almost every day. From there, links go to his YouTube channel. This wonderfully describes the beginning of ProdigyDDK. Joshua is also very active on Twitter. In the following, we would like to summarize the platforms he plays on and then go into more detail:
Twitch
YouTube
TikTok
Twitter
Facebook
Instagram
Discord
ProdigyDDK on Twitch
Here, Joshua Hammerich and his team try to be online every day. For German viewers, the channel can become almost a daily show. Although there is no fixed start date, streams often begin in the morning, but no later than 4 pm. Since the Danes stream in English, they have been able to gain a larger following. Meanwhile, 169,439 people have subscribed to the channel.
Personally, we really like the way Joshua treats his fans. Already in the description of the stream you can find the reference to the age restriction "18+". He also refers to the player protection organization BeGambleAware in the info on his channel. There is also a reference to only using money that can be dispensed with in the event of a loss.
If we had to name an average streaming time for ProdigyDDK on Twitch, we would assume seven to eight hours. At least five days a week are covered. Often, the guys even manage to produce a video every day. But how are the clips received by the fans?
Just a few hours after the broadcast, over 16,000 people tuned in. A few days later, it's not uncommon to see over 25,000 clicks. However, it should be mentioned here that the longer videos have an advantage. Because many subscribers switch in between. However, very few viewers watch an 11-hour stream from start to finish.
Prodigy on YouTube
First of all, we would like to mention that Prodigy has three channels on YouTube. The main channel now has 259,000 subscribers. Since his main concern on Twitch is currently the casino streams, we only see slot videos on YouTube lately. Personally, we really like it when influencers set a clear focus.
Every few days ProdigyDDK uploads new clips on YouTube. These usually last between ten and 25 minutes. Rarely are there longer records. But we remember well a clip on the subject of bonus dog, which lasted longer than an hour. By the way, it is also clear on YouTube that Joshua Hammerich likes to try out different games in the online casino.
Although his professional career only started in 2018, Joshua has been on YouTube since 2011. Meanwhile, his videos have reached nearly 55 million views. This naturally makes itself felt in the form of advertising revenue.
Under ProdigyV2, Joshua is on the road with Counter-Strike: Global Offensive and Hypedrpos. Videos here can quickly take anywhere from one to nine hours. For this, the attention with 3,620 subscriptions is not particularly large. Maybe that's why the latest video came out eight months ago.
Lastly, there is the ProdigyDK channel. After all, 65,200 people have subscribed there. There are personal insights here, like flying in a private plane. New content comes at irregular intervals. The special feature: all videos are spoken in Danish.
Prodigy.dk on TikTok
On his TikTok channel, the guys from Prodigy are spendy. They play with passers-by on the street, giving away money. However, this channel also runs under the name prodigy.dk for a reason. So here, too, only Danish is spoken. Casino content is practically non-existent. Although there is a channel with a corresponding name, but it is created by a fan.
Prodigy.dk has collected 22,000 followers on TikTok. This is by no means a bad result for a channel in Danish.
Prodigy @ProdigyDDK on Twitter
On Twitter, the likeable Dane has now gathered 121,003 followers behind him. There he regularly draws attention to current giveaways. Last we saw an offer where $100,000 was up for grabs. Tickets had to be purchased for this. The draw then took place live on Twitch, so to speak.
Otherwise, ProdigyDDK also uses his Twitter account to promote Twitch. Thus, he draws attention to bonus hunts or actively addresses current transfers. Every now and then Prodigy gives free rein to his thoughts here. So there are also topics out of line. In addition, cryptocurrencies are close to his heart, as can be seen from various tweets.
If we look further back into the past, there are also Counter-Strike videos. There are no private insights here. But Joshua's own sense of humor flashes up regularly. By the way, the influencer is only active privately on Facebook. He seems to only accept friends there.
Prodigy.ddk on Instagram
Joshua has created his own Insta account with his logo. Meanwhile, 10,000 people follow what pictures and stories he posts there. However, he links directly from there to his other channels – YouTube, Twitter and Twitch. This makes it easy to see where his focus lies. In fact, Joshua has only published 55 posts on Instagram.
On Instagram lets look a little into the private life of the Dane. Joshua Hammerich seems to like to eat. He is also not averse to alcohol. He can be seen there regularly with friends. Another hobby becomes clear when he presents his softair weapons on the channel.
The content on Instagram is not exactly comprehensive. There is rarely anything new to see there. After all, the channel is designed in the world language English, so that German visitors also get their money's worth.
More business from Joshua Hammerich
As far as his sources of income are concerned, Joshua Hammerich is impeccably positioned. Because he is not only active in the online casino, but has established partnerships in this regard and also earns money from affiliate marketing. Below we list the sources we know of.
Advertising revenue: Double-digit millions of clicks on YouTube and Twitch undoubtedly flush money into the Dane's coffers. This is because influencers share in the revenue from advertising that the services generate.
Store: At the address prodigyddk.com you can find a store that is served with points. These points can be earned by supporting ProdigyDDK's (or other streamers') Twitch stream. This also generates revenue in a roundabout way.
Affiliate marketing: Joshua is connected to some online casinos via his own homepage. He presents the corresponding providers there and even got his personal bonus code. Namely, there are partnerships with Stake.com, Gamdom, Rollbit and Duelbits.
On top of that, many influencers ask for donations on their Twitch channel. A corresponding button is built into Prodigy. But underneath it is written, "I don't take donations! Keep your money and if you really want to support me, subscribe me." From our point of view, this is a commendable attitude.
Private life
In Denmark, the influencer already lives a bit distanced from the rest of the streaming community. This makes it seemingly easy to maintain the necessary privacy. Does Joshua Hammerich have a girlfriend? Is he even married? What about siblings, his parents or a dog? All these questions remain unanswered, even after extensive research.
However, we can tell a little about his habits. Joshua doesn't always play with the highest stakes, but it happens. Sometimes he starts various casino streams at the same time. So you could see Fruit Party on the left and Book of Shadows on the right. Therefore, viewers always have something to watch on his channel.
The streamer comes across as very down to earth. His Instagram account shows that he does do something with his friends from time to time. In short, this is a likable young guy who is largely focused on his streaming career.
Controversies & Criticism
Many influencers are almost masterful at conjuring up scandals. Sometimes such controversies even help the career. But no spectator needs to look for the dark spot on the white vest at ProdigyDDK. It does not exist. The casino streamer is able to entertain and behave in equal measure. We are also not aware of any locks on YouTube or Twitch.
Nevertheless, there are doubts in the community as to whether he is playing with real or fake stakes. However, from our point of view, there should be no doubt about the authenticity of his bets in the online casino. Because on the one hand, he runs his own homepage, where he advertises different providers. This would otherwise have to be a thorn in the partner's side. He also writes on Twitch quite clearly that these are real stakes. If a hoax were to come out of this statement, his reputation would be ruined.
However, the casino streamer probably recently earns enough via affiliate marketing to be able to afford the stakes.
Relevant articles: