TrainwrecksTV – Casino Streamer
TrainwrecksTV is the casino streamer Tyler Niknam. Because of his avatar, the nickname "Ape" has stuck. Niknam started his career as a video blogger. He dedicated himself to this topic until 2018. He then started with online gaming and casino games. His streams on Twitch can always be found in the "Just Chatting" section. This is because the streamer initially addresses his viewers directly.
TrainwrecksTV has a very distinctive voice. From our point of view, his clear and sometimes very loud voice has a high recognition value. This is one of the reasons why Niknam continues to climb the career ladder as an influencer. Tyler now even sells his own merchandise featuring his Ape avatar. Just one look at his apartment, which can be seen in the background of the streams, shows a certain wealth.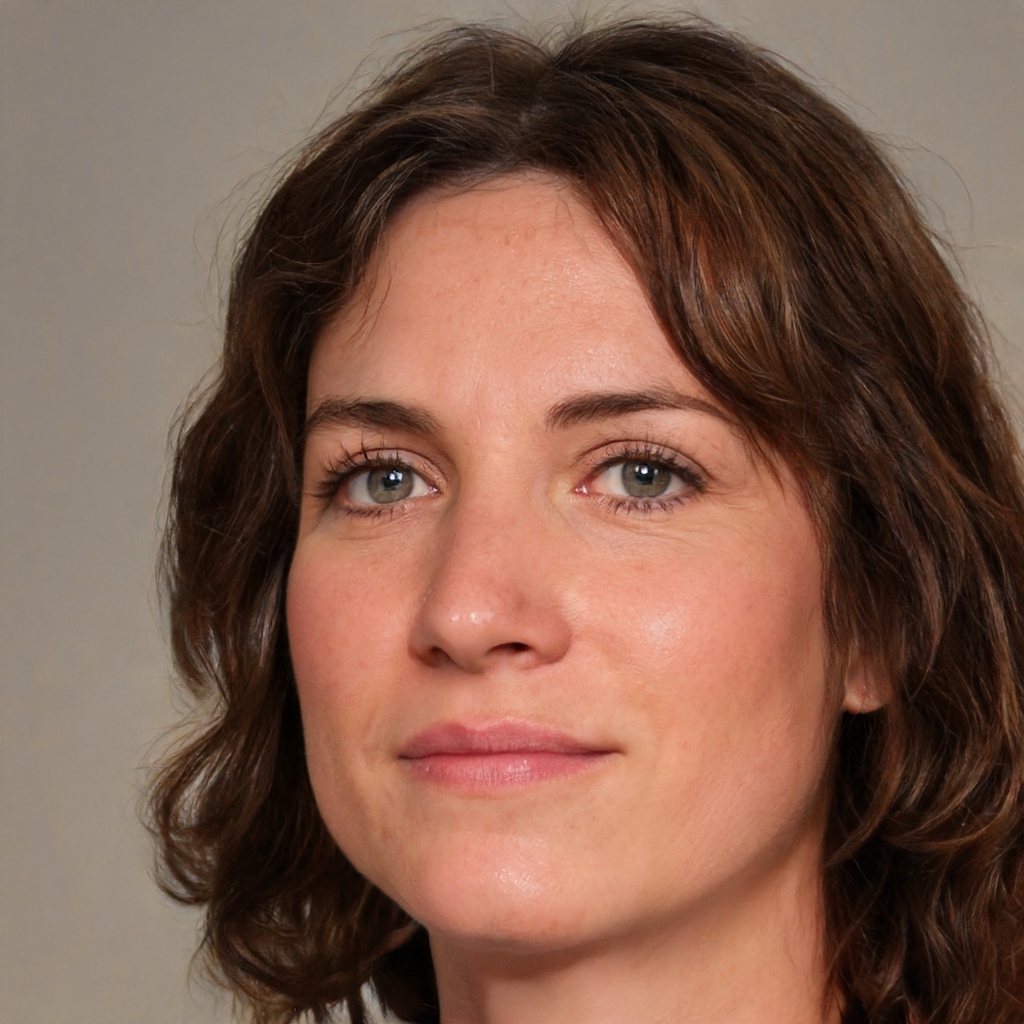 The most important facts in a nutshell:
TrainwrecksTV has been a casino streamer for many years. He started his career as a gamer and v-blogger before that. He still enjoys talking to his viewers today – including about gambling addiction.
Tyler is now practically only active in crypto casinos. Most recently, we saw him playing mainly in the Stake Casino. He joins a large group of influencers from the USA.
Niknam is known for his excessive streams. He doesn't sit in front of the camera for minutes or a few hours. In fact, there is hardly a broadcast that lasts less than twelve hours. The longest streams only end after more than 30 hours in a row.
Tyler Niknam's favorite casino games include Razor Shark and Book of Shadows. He also enjoys playing Floating Dragon, Gates of Olympus and Ankh of Anubis.
TrainwrecksTV was born in America, but has Persian roots. Due to the sometimes difficult rules regarding online gambling in the United States, he has chosen Canada as his adopted home.
General: Tyler Niknam
Tyler Niknam was born in 1990. He likes to play games, such as shooters. In his streams, we see him more often playing Call of Duty and Counter-Strike:GO. But smaller games, like Among Us, also find a place on its channels. Gaming is a part of his life. However, the same applies to gambling. In fact, we almost consider TrainwrecksTV a pure casino streamer these days. Because gambling is always the main topic in his broadcasts.
At the same time, we are dealing with an influencer who has a clear opinion. Tyler will not be banned. He is a real character. Even when playing in the casino, he looks completely authentic at all times. This is already clear from his description on Twitch, where the streamer not only gives information about his height and weight, but also about his favorite dish. This has apparently changed over time from sushi to ramen. A penchant for Japanese food can be detected.
However, Ape already shows his humorous side there. He answers questions about why his nose is so big or why he himself is so ugly. Self-irony seems to suit him. Because Tyler Niknam really doesn't look bad. His character, however, is a bit quirky. Not only does his avatar adorn the monkey, he makes himself into one during his streams. But it is exactly this crazy component, which only shines through in a few moments, that makes TrainwrecksTV interesting as a channel.
Tyler is by all accounts well connected in the streaming community. Thus, he has already made joint appearances with MontanaBlack and Roshtein. In the online casino, Tyler Niknam is considered a high roller. Not only does he play with high stakes, but he also uses the Tempo feature. If he doesn't win regularly, he quickly changes the slot game.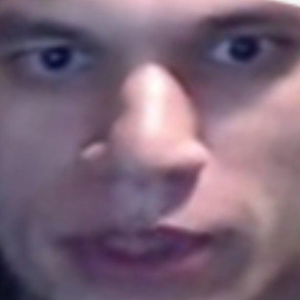 TrainwrecksTV

| | |
| --- | --- |
| Streamername: | TrainwrecksTV |
| Echter Name: | Tyler Niknam |
| Herkunft: | Arizona |
| Geburtstag: | 20. Dezember 1990 |
| Wohnort: | Vancouver |
| Lieblingscasino: | Stake.com |
| Lieblingsspiel: | Razor Shark |
| Höchster Gewinn: | 22.500.000 US-Dollar |
| Geschätztes Vermögen: | 10 Millionen US-Dollar |
| Geschätzte Einnahmen: | – |
| Number of followers: | Twitch: 2 million Twitter: 522,005 Instagram: 115,000 YouTube: 211,000 Facebook (podcast): 160 Discord: 62,400 |
TrainwrecksTV's favorite casino
TrainwrecksTV makes no secret of its fondness for crypto casinos. In fact, we see him making a deposit this way in various streams. Lastly, only one provider comes into question as a venue – Stake.com. This is something Niknam has in common with many other streamers who demonstrate a high reach.
Why is Stake.com worth it? From an influencer's perspective, it may be a good deal financially. Because it is known that Stake pays a good price for advertising. We do not know with certainty if this is also the case for Tyler Niknam. But the probability of this is relatively high.
Those interested in sports betting or casino games will also find a great selection at Stake.com. With over 2,500 slot machines, including some Stake Originals, variety is not lost anytime soon. TrainwrecksTV suits this amount of slots very well, as he changes through more often and even tries out new slots.
The presence of crypto payments has become a strong argument for streamers. But the seriousness of the online casino is not in doubt. Credit cards, such as Mastercard, are also on board. Add Apple and Google Pay to the mix, plus the license from Curacao, and Stake is safe. Those who make a deposit with the code "Ape" will benefit from 15% rakeback, instead of the usual 10%. However, such partnerships can end, which is why this connection should be checked again in case of doubt.
In addition to its bonus offers, TrainwrecksTV as a frequent high stakes player certainly benefits from the VIP club. There are various levels there that ensure monthly bonus offers, level ups, rakeback, weekly or even daily bonuses. Finally, there is an increase in the bonus, a personal VIP host and individual benefits.
Should a question arise, the customer service can be contacted 24 hours a day. Here, however, customers should be proficient in English, as is the case with Tyler Niknam.
TrainwrecksTV: Favorite games
Some slot machines are very popular among influencers. There are reasons for this, such as a high Return to Player (RTP) or a motivating bonus game. We present a selection of Tyler Niknam's favorite games below.
Razor Shark
This underwater slot, along with Book of Dead, is probably the most mentioned title among casino streamers. The design is appealing and the payout rate is a proud 96.7 percent. A mystery symbol is available. Furthermore, there are features and a bonus round with multipliers.
Book of Shadows
Book machines have been booming since Book Of Ra. Nolimit City subsequently released the Book of Shadows slot machine. This shows a playing field with five times five symbols. However, the upper rows still need to be unlocked. For influencers, it is important that bonus buying is allowed here. At the same time, the win rate of 96.01 percent is very decent.
Floating Dragon
If we take Tyler's fondness for Japanese food as a yardstick, it's easy to see why he likes this Asian-themed slot. The scatter triggers free spins. The game serves as a universal substitute. And the gold coins, as well as the diamond, appear during the Hold & Spin feature. The diamond has a multiplier of up to x4,993. The RTP of Floating Dragon is 96.71 percentage points.
Wild Wild West Gold
Wild Wild West Gold is a vending machine that we at TrainwrecksTV have seen a few times in the last few weeks. That's why he made the list. It's all about collecting neat wilds, which are even equipped with multipliers in this slot game. Free spins can be purchased. The win rate is 96.51 percent.
Gates of Olympus
Divine assistance is not necessary, but luck is. A scatter, the great free spins round and the tumble feature are arguments to choose this slot. Added to this is a payout rate of 96.5 percent.
Tyler Niknam streaming times and channels
The TrainwrecksTV channel on Twitch is hard to figure out. Because Tyler Niknam is not committed to specific times. He doesn't schedule his streams days in advance. Nevertheless, we have made it our business to analyze the past weeks.
When is TrainwrecksTV streaming on Twitch? times he is in front of the camera six days a week. Then it's two days again. There is no concrete information on which days of the week Tyler prefers. Sometimes he takes time for himself on the weekend, then again during the week. Our recommendation: keep an eye on the casino streamer's other social media channels. Then you might find out when a live broadcast starts.
How long do streams of Tyler Niknam last? In the recent past, we could count broadcasts that fell below the 12-hour mark on one hand. Most transmissions last between 13 and 18 hours. But there are also exceptions at the top. Some streams exceed the limit of 24 or even 30 hours at a stretch.
Which category does Ape serve? The streamer makes things very easy for itself here. Because he uses the rubric "Just Chatting" for each broadcast. Especially because Tyler always gets in touch with the viewers at the beginning of a show and talks about a topic that is also close to his own heart, this categorization is not wrong. Since he plays games in his long streams and is on the road in the casino, the videos cannot be sorted accurately anyway.
Where can TrainwrecksTV be found on social media? His main stage is Twitch. But the casino streamer has also built a channel with considerable reach on YouTube. Furthermore, we can find Tyler Niknam on Twitter and Instagram. On Facebook, Tyler seems to have temporarily started a podcast. To get in personal contact with the community, the Discord server helps.
Estimated assets and revenues
Those who regularly watch clips from TrainwrecksTV's casino games might get a completely wrong impression. After all, profits in the double-digit millions are not all that rare for him. In fact, his record profit is $22.5 million. He won this sum in the Might of Ra slot. But he often buys the features in which he wins for expensive money. That's a 100,000 euro bet down the drain.
Tyler Niknam says himself that he is behind in the long run in terms of winning and losing when it comes to gambling. However, he can probably afford his vice. If we take his direct marketing or affiliate marketing revenue and his social media reach, his fortune could have grown to tens of millions by now.
If we now add income from YouTube advertising, Twitch subscriptions and donations, as well as his own merchandise store, plus interest (if the money is invested), ten million US dollars should be the least Ape has amassed. Since he has invested part of his assets in cryptocurrencies, his balance is subject to greater fluctuations. Although revenues can be estimated, we obviously know little about Tyler Niknam's spending habits – at least away from the slot machines.
Social Media and TrainwrecksTV
As an influencer, you rely on the reach of social media. For TrainwrecksTV, it is primarily the video channels that are responsible for its success. The TV in his nickname stands for Television. This already shows the original intention very well. However, Tyler has also united a large audience behind him on Twitter.
TrainwrecksTV appears on the following platforms:
Twitch
YouTube
Twitter
Instagram
Facebook
Discord
TrainwrecksTV on Twitch
Trainwrecks now has two million followers on Twitch. With this, he has achieved a great reach. Shortly after the end of the broadcast of his videos, more than two million viewers usually tuned in. The most viewed clips now reach the three million click mark.
The secret of Tyler Niknam's success on Twitch can be quickly explained. For the most part, he is in front of the camera for 13 hours or more at a stretch. It's not uncommon for his casino streams to get out of hand. Then it can take 24 hours or longer. Although he also plays games or talks to his fan community in between, his broadcasts take up a lot of time.
Within a full day, practically every one of his fans gets to know that there is a new stream to watch. Very few people will give themselves the full 24 hours during the longer broadcasts. But every subscriber surely tunes in in the meantime and can be entertained.
In this regard, it's a little annoying that Ape is keeping mum about transmission times. It does seem a bit spontaneous, what Trainwrecks does. Nevertheless, when he is not on vacation, he is in front of the camera several times a week – sometimes even six days a week.
Twitch and TrainwrecksTV are also worthwhile for German viewers. Because the streamer is active around the clock. With streams that actually always last twelve hours or longer, the broadcast falls within decent times for German households.
TrainwrecksTV on YouTube
On YouTube it becomes clear that Trainwrecks had already presented other formats on Twitch as well. For example, the video platform still has the "Chef Ape Series" category – a humorous cooking show, so to speak. Unfortunately, there have been no new clips there for over three years.
However, this does not mean that its 211,000 subscribers have to do without new content. New clips arrive practically every day. If these are not from Tyler Niknam's Twitch streams, he simply records them with his smartphone. This can then be recognized by the format. His most popular videos reach 1.5 million views.
Ape has been active on YouTube since 2015. Since then, his videos have surpassed a total of nearly 30 million views. Nevertheless, the influencer is much more successful on Twitch. There, he has almost ten times as many followers.
Trainwreck @TrainwrecksTV on Twitter
On Twitter, Tyler often lets his thoughts run wild. In a tweet, he recounts how he has scratched the $50 million mark several times, but then lost much of the money again. Nevertheless, he tries to show off his other channels on Twitter. So occasionally so-called giveaways take place there. Recently, Trainwrecks gave away $107,800 worth of Bitcoins to its followers.
Of course, such campaigns are also to be understood as self-marketing. The corresponding tweet was forwarded over 12,000 times. On Twitter, TrainwrecksTV is having success. Because he is followed on the network 522,005 people. Nevertheless, Niknam is very happy to use the platform itself. Because he himself follows 6,178 people on Twitter. He has been using the portal since 2015.
Fans hardly ever get to see personal pictures on Twitter. He does not get personal on this channel. But his own brand of humor not infrequently flashes in his comments. Moreover, some tweets reveal how profound Tyler Niknam really is.
TrainwrecksTV @tylerniknam on Instagram
While Ape stays businesslike on Twitter, things get more personal on Instagram. 115,000 followers experience in 321 posts what moves the streamer and how he behaves in everyday life. Although Tyler is an avid gamer, computer games find no place on this channel. Rather, we see Niknam at the hairdresser, even with pink bows in his hair for fun. On top of that, he poses to point out that he doesn't have chicken legs.
In his personal life, Tyler Niknam is a dog fan. Therefore, it is only natural that his dog Petunia appears more often on his Instagram posts. His followers like his personal style on Instagram. The number of followers is constantly increasing. The same goes for the likes and comments TrainwrecksTV receives on this channel. The fact is, nowhere else do fans experience the influencer as naturally as they do here.
TrainwrecksTV Scuffed Podcast on Facebook
We also found a real channel on Facebook, but it looks like it was created by a fan. Basically, Facebook does not have the greatest importance for Tyler Niknam. Nevertheless, he has tried his hand at the platform. Regular updates to TrainwrecksTV Scuffed Podcast took place until 2021. Even today, the channel has 160 followers.
TikTok should also be mentioned at least briefly. Although we from TrainwrecksTV can't find a channel there, there are surprisingly many clips with the casino streamer. Videos with his hashtag have now been viewed over 600 million times.
Ape Nation on Discord
Ape Nation is the apt name of the Discord server where fans of TrainwrecksTV can interact with it or each other. The name comes from his avatar. The server now has 62,400 members. Almost at any time of day, a five-digit number of people are online there.
If you start the Discord channel, you will find a short overview. Voice channels can be opened. Also, the streamer likes to announce his upcoming broadcasts in the channel "Channel Status".
More business from Tyler Niknam
How does an influencer who specializes in online casino actually make a living? There are very different sources of revenue. Let's go over what we think we know about TrainwrecksTV's sources below.
Affiliate marketing and casino partnership: Those who play in casinos have different ways to profit from their reach. Once a direct cooperation with a virtual casino is possible – as it probably exists between Niknam and Stake. In this case, the casino pays a fixed amount every month. In return, the influencer streams games from Stake Casino. Alternatively, affiliate marketing is a source of income. The streamer profits from every follower who registers with the casino via his link.
Twitch donations and subscriptions: not all influencers take advantage of this opportunity. However, it is generally possible to sell subscriptions on Twitch. Alternatively, streamers can ask for donations. In principle, Tyler Niknam probably no longer needs both.
YouTube advertising: Probably the most famous video portal automatically switches on advertising for clips that exceed a certain length. As the creator, TrainwrecksTV shares in the revenue.
Merchandise Shop: On Redbubble the streamer has set up his own store. Since then, baseball caps, hoodies and T-shirts with the Ape avatar have been available for purchase there.
Private life
In his youth, Tyler Niknam enjoyed playing soccer. As an adult, he can get excited about his dog, Petunia. Otherwise, the streamer is an influencer at heart and soul. Although he was born in America, his roots reach all the way to Persia. Most recently, he left his home country for Canada, Vancouver to be precise. This is also because it is hard to make a career in gambling in the US. This is because the states are more of a stumbling block with regard to online casinos.
Tyler can be said to have a special bond with his parents based on his Instagram account. The streamer has no siblings. Whether he is in a relationship himself, perhaps even married with children, cannot be clarified. He skilfully omits this part of his private life on all channels.
Controversies & Criticism
Although the streamer is very direct and is not sparing with his own opinion, there are no real controversies. He sometimes overshoots the mark with his remarks. However, this is obviously never done with malicious intent. As a high roller, his viewers sometimes wonder how these high stakes are financed.
This train of thought has a backstory. This is because the online casino Stake.com is known to pay streamers for their performances in the casino. It is therefore questionable whether Tyler Niknam is provided with the money for his game stakes or uses his own funds to pay for them. Whether via affiliate marketing or in the course of a direct partnership – TrainwrecksTV benefits from the cooperation with Stake. Such influencers are sometimes referred to by the community as fake casino streamers. The fact that Tyler Niknam makes no secret of making money from casino games makes him seem rather likeable.
Relevant posts