LetsGiveItASpin – Casino Streamer
LetsGiveItASpin is an international casino streamer. He himself comes from Sweden. Consequently, the broadcasts are in English. Nevertheless, he is one of the streamers who have joined forces on CasinoGrounds. He is even considered the originator of CasinoGrounds. LetsGiveItASpin is a very friendly person who talks a lot and spreads a good atmosphere. He did not start his career with slot machines, but rather with poker.
Furthermore, the casino streamer LetsGiveItASpin is incredibly well organized. Most other streamers are reluctant to show their cards when it comes to planning their week. But the Swede fills out his Twitch schedule weeks in advance and then sticks pretty closely to his own guidelines. He is used to being in front of the camera five days a week.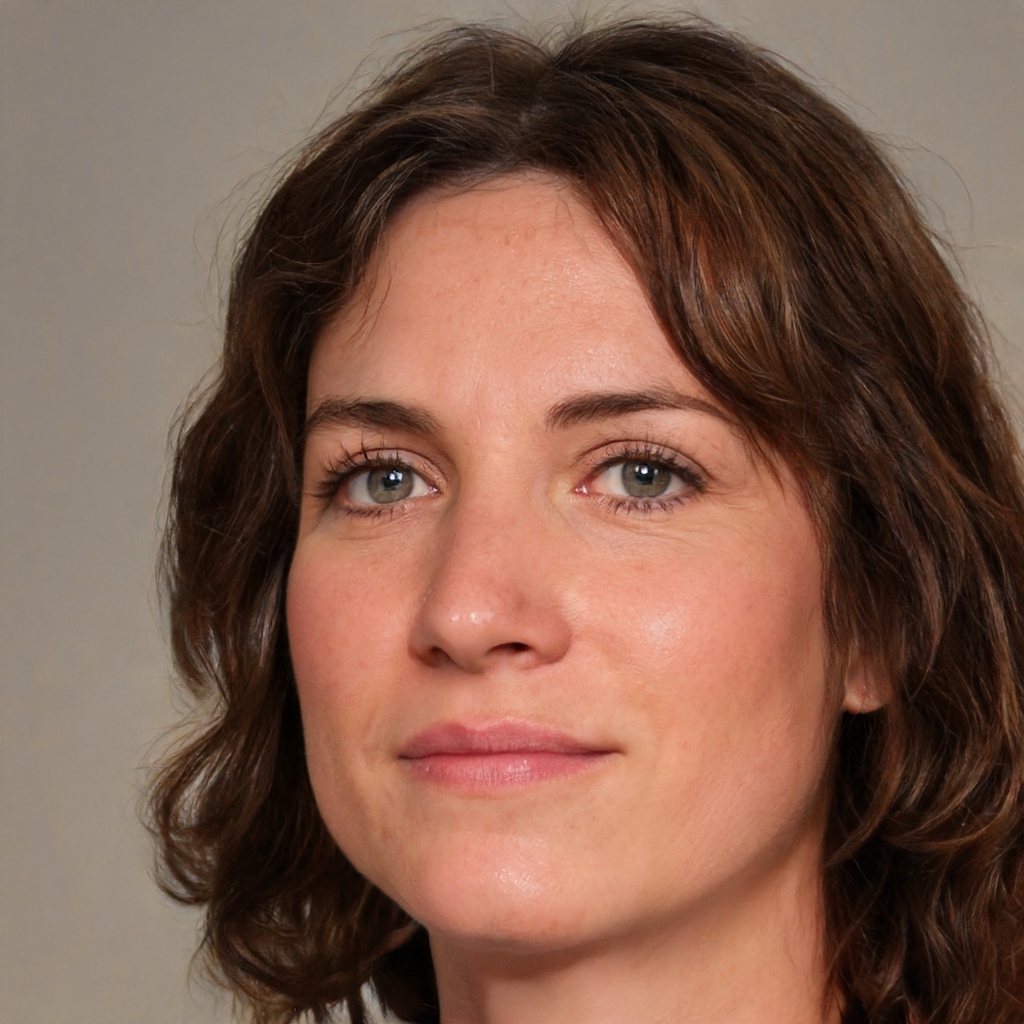 The most important facts in a nutshell:
The live streams from LetsGiveItASpin mainly last for a longer period of time. Many broadcasts exceed the six-hour mark. In exceptional cases, there are even videos lasting over eight hours. However, LetsGiveItASpin also publishes shorter clips.
Today, the streamer often plays the user-friendly slots. This is clear from his name. But even before he became better known, he was already a professional poker player.
LetsGiveItASpin is a veteran of the casino scene. He started his Twitch channel back in 2015, but it took a while for the number of viewers to pick up. This experience explains why the streamer comes across so naturally.
The type of videos range from bonus hunts to casino highlights and high winnings. In addition, LetsGiveItASpin is more often than others in the live casino or at a poker session.
We last saw the streamer playing at Wildz. But he also likes the casinos LeoVegas, Platin Casino and FriDay. His favorite games include Book of Dead, Money Train, Razor Shark, Monopoly Live and Poker.
General: Kim Hutman
The real name of the casino streamer is itself very sonorous. Namely, his name is Kim Hutman. He was born in Sweden, more precisely in a small town called Smalandsstenar. Just 4,500 people live there. In the following, we will take a brief look at his career in casino streaming, which has been quite long so far.
Because Kim Hutman aka LetsGiveItASpin has been a video producer since 2015. Today we often see him at the vending machine. On top of that, we know that Kim also likes to do some sports betting. He is interested in soccer. He first rose to prominence as a poker player. His channel on Twitch didn't get going until afterwards.
Initially, he started with only a few short clips. However, these have not attracted the necessary visitors to build a business with them. Therefore, after it didn't work on YouTube from the beginning, he started on Twitch. He started longer streams and released new content regularly.
With this change in strategy, his career as an influencer took off. But Kim's popularity is not exclusively due to many and regular streams. He himself has an extremely likeable manner and a terrific sense of humor. He talks a lot and is able to captivate the audience with his excited way of talking.
Kim Hutman has been a casino streamer for quite some time. But he has retained his youthfulness over all these years. Nevertheless, Kim always reveals something personal in his streams. He is approachable and generous as well. So he already organized a charity campaign over 24 hours, where he collected and donated us some streamer colleagues a sum of 47,725 euros.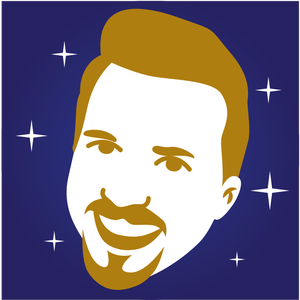 LetsGiveItASpin

| | |
| --- | --- |
| Streamername: | LetsGiveItASpin |
| Echter Name: | Kim Hutman |
| Herkunft: | Smalandsstenar/Schweden |
| Geburtstag/-jahr: | – |
| Wohnort: | Malta |
| Lieblingscasino: | Wildz |
| Lieblingsspiel: | Razor Shark |
| Höchster Gewinn: | 24.000 Euro |
| Vermögen: | – |
| Geschätzte Einnahmen: | – |
| Number of followers: | Twitch: 68,832 Twitter: 6,777 Instagram: 5,069 YouTube: 96,000 TikTok: 238 Facebook: 4,011 Discord: 6,341 |
LetsGiveItASpin favorite casino
We would like to take a closer look at LetsGiveItASpin's favorite casinos. There is a concrete reason for this. Because Kim also runs a homepage under his nickname. There are casinos presented with a review. On the one hand, it is another source of income for the Influencer. On the other hand, it is easy for us to find out the most favorite casinos from his point of view. But let's match his list with his recent videos as well. We have seen LetsGiveItASpin play at the following providers.
Wildz
For new customers, Widz Casino is recommended because of its bonus. Because in addition to a starter bonus, there are also free spins on top. For LetsGiveItASpin, Wildz is a good choice because many of its favorite games can be found there. These include Book of Dead and Razor Shark. Anyway, the selection of games is downright fantastic. If you play a lot, like an influencer, you benefit even more from the loyalty program. This includes a 20% cashback.
LeoVegas
A four-digit number of slots is already an argument. Practically all the games that Wildz has, LeoVegas has as well. Kim Hutman is also interested in the fact that sports betting can also be placed at this casino. The operation of the site is self-explanatory. Therefore, the provider is a good choice for beginners. LeoVegas holds various licenses to operate casino games. Payment is possible there with many trustworthy methods. LetsGiveItASpin can pay from abroad even with PayPal.
Platinum Casino
With an experience that goes back many years (founded in 2012) and with over 3,500 slot games, Platin Casino is still a good choice today. This is also due to the regular offers, which promise high winnings or offer additional bonuses. A highlight, however, is the Platinum Club, which is reserved for VIP customers. Points can be collected and redeemed there. Platin Casino is equipped with an EU license from the MGA in Malta.
FriDay Casino
This casino can be reached from Germany via a VPN at best. But at LetsGiveItASpin, FriDay Casino is quite popular. This is due to the starter bonus, which comes with a larger number of free spins. Founded in 2020, the provider is one of the younger partners on the influencer's homepage. What sets the casino site apart from the other providers? There, deposits and withdrawals can also be made with cryptocurrencies.
LetsGiveItASpin: Favorite Games
It's great fun to watch LetsGiveItASpin spin around. This is due to his way of speaking. He is able to create a great deal of tension. Plus, he can pull his audience along with his never-slackening motivation. In the case of slot machines, it changes regularly. Therefore, it is not easy to pick favorites. We have therefore also chosen slots where he has already been able to celebrate major successes.
Book of Dead
A classic from the house of Play'n Go. This machine is modeled after Book Of Ra. Both slots have in common that they have only one special symbol. This is the golden book. This one appears as scatter (free spins) and wild (joker) in personal union. If the Free Spins start, another image is selected. This will stick during the free spins. This is what casino streamers wait for and hope for high sums at this stage. The machine comes with a return to player of 94.25 percent.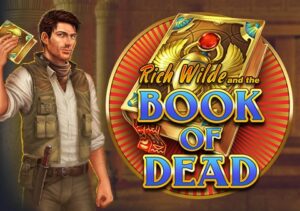 Visit casino to play Book of Dead
Razor Shark
Even Knossi has taken this slot game to heart. Razor Shark is also highly rated at LetsGiveItASpin. Thematically, it is an underwater slot. The design of the icons is clear. Wild, scatter and features are a good reason to always stop by this slot. Compared to Book of Dead, the payout rate even goes up to 96.7 percentage points.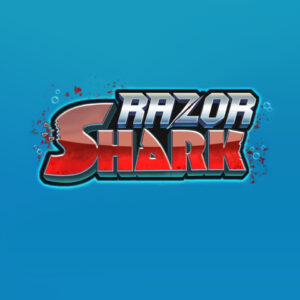 Visit casino to play Razor Shark
Razor Shark

| | |
| --- | --- |
| Best casino to play: | Bets.io |
| Theme: | Haie, Unterwasserwelt |
| Software provider: | Push Gaming |
| RTP: | 95,05 %-96,70 % |
| Min bet | 0,10 € |
| Max bet | 100 € |
| Max win | unbegrenzt |
Money Train
We don't see Money Train among the favorite games of casino streamers as often as the two previously mentioned games. It is a slot game that is published by Relax Gaming. It is set in the Wild Wild West. High profits are possible. For influencers, it's also an advantage that features can be purchased. On top of that, the profit rate of 96.2 percent is not bad at all.
Monopoly Live
The concept of Monopoly is well known. This is a board game. However, this can also be performed online against other players. It's not uncommon for us to catch Kim Hutman playing a game. Evolution Gaming and Hasbro have published this game together. Besides the board game part, a wheel of fortune has made it into the game. Live Monopoly comes with an RTP of 96.23 percent.
TNT Tumble
There are two elements of the slot machine in this title alone. TNT describes an explosive. Symbols can be blown up in this game. This creates a new opportunity for a payout. Without dissolve images that have been involved in a winning combination. Other symbols slip behind. Towards the bottom, more reels can be unlocked. The payout rate for TNT Tumble is 96.11 percent.
Kim Hutman streaming times and channels
Streaming times are of particular interest on Twitch. This is because users regularly visit YouTube and immediately see when there is new content. But the fascination of Twitch is to experience the casino streamer unaffected and live. In this regard, we have good news for fans.
Because LetsGiveItASpin is probably the most organized influencer we know. In the current week, he entered streams into the Twitch schedule five days a week, always from around 6:30 p.m. to 11:30 p.m. All transmissions were reserved for the slots category. Kim usually manages to start on time and is then in front of the camera for five to six hours.
In retrospect, he even enters the specific titles in the schedule. This may be a bonus hunt. Live table games or poker games are also among them. He usually enters five days fixed in his calendar for streaming. These are the weekdays from Monday to Thursday, as well as Sunday.
Saturday makes LetsGiveItASpin mainly free. Friday is admittedly nothing entered in advance. But we have seen it more often in the past that Kim also prepares a program for his audience on this day. LetsGiveItASpin is active on the following social networks:
Twitch
YouTube
TikTok
Twitter
Facebook
Instagram
Discord
Estimated assets and revenues
Although Kim does not hide personal details, little is known about his wealth. Kim Hutman is estimated to earn between $80,000 and $120,000 per year. He is considered a co-founder of CasinoGrounds. The company behind it, GameGrounds Limited AB, later acquired LeoVegas for $51 million. Of this amount, Kim Hutman is said to have received a sum of $300,000.
LetsGiveItASpin estimated $2,000 in revenue per month from its YouTube channel alone. On top of that, at least one high gain is known. In one year alone, revenues totaled $1,614,372.43. Conversely, what is difficult to estimate is the level of spending. Therefore, we do not get carried away with estimating his fortune at this point. It is said that he is also invested in stocks and bonds. This makes asset estimation even more difficult. However, it should be possible for the casino streamer to exceed the million mark.
Social Media and LetsGiveItASpin
Social media is more than just entertainment for influencers. As spectators, we allow ourselves to be inspired by the mostly extroverted personalities. But these individuals use the appropriate channels to market themselves and thereby generate revenue. However, this is a win-win situation.
The viewer benefits from the entertainment value. Because the casino streamer provides entertainment, he also earned an income in return. For Kim Hutman, Twitch is the most important channel. There his career took off. Even today, he has the most views and followers there.
LetsGiveItASpin on Twitch
His streams can last five to six hours, in exceptional cases even longer. We have the feeling that Kim is always telling stories. He interacts with his community, which asks him questions via live chat. Nevertheless, he can excellently enjoy his own profits. He doesn't just play slots, he lives them.
What should be highlighted are the entries in the schedule. Fans and followers always know immediately when the next session starts. This regularity has also earned LetsGiveItASpin 68,832 followers on the platform. Up to 10,000 people watch him broadcast live. Relive then increase the call numbers even more.
LetsGiveItASpin sees itself as a pure gambling streamer. When we wrote our review, it was only in two categories in the recent past. These are slots and poker. Most of the time, however, he plays the machines. There he chases the jackpot or bonus. Every now and then Kim is also busy with the table games.
LetsGiveItASpin on YouTube
His channel on YouTube started earlier than on Twitch. Perhaps this is why he has more subscribers on YouTube. In fact, 96,000 people follow him there. There are different types of videos on his channel. Most often, short clips of wins appear. But Kim Hutman has also uploaded entire live sessions.
This includes a video dedicated to table games and live Monopoly that lasts over six hours. However, this is rather an exception on YouTube. Whereas videos with Monopoly are popular. However, his 2016 win on Book of Dead has the highest views. There it has over 829,000 views.
Kim tries to categorize his videos. He divides these into high wins, Las Vegas videos, bonus hunts, vlogs, special streams and fun clips. This shows the wide range of content, but then all revolve around gambling.
LetsGiveItASpin on TikTok
TikTok has also discovered LetsGiveItASpin in the meantime. But he is rather a small number there even among the casino streamers. He only has 238 followers on the portal. However, there are a few videos that have a decent number of views.
These include especially the clips that show high profits. It feels like there are more videos of live games at TikTok than of slot machines. But they are really always small clips that usually last less than a minute.
What makes Kim Hutman likeable is that he even responds to comments on TikTok now and then. That and his irrepressible joy when he wins are real highlights.
LetsGiveItASpin on Instagram
LetsGiveItASpin has been active on Instagram since 2016. Meanwhile, 5,069 people follow him there. After all, he himself follows 209 people. In total, he has put out just under 600 posts at the time of this writing.
On Instagram, Kim gives herself a bit of privacy on the one hand. For example, there are pictures from a party with friends. However, he remains true to his gambling credo even on this platform. Because he posts a larger number of memes and clips that have a connection to slots and live games.
Instagram is not his main focus. But you can tell from the pictures and stories that he likes the social network himself.
LetsGiveItASpin on Facebook
Kim Hutman knows how to keep his fans happy. Facebook is low on the list of networks that serve a purpose for casino streamers. But LetsGiveItASpin still manages to post updates there regularly.
What kind of content do the 4,011 followers on Facebook expect? So we see pictures and videos from the first Max Win. Kim also announces on Facebook every now and then when an action starts on Twitch or YouTube. So he also uses the network to raise awareness of other channels.
Those who want to experience a brief summary of wins and planned events should follow the Facebook channel.
LetsGiveItASpin on Twitter
We have already hinted at it several times. LetsGiveItASpin is also interested in sports betting. This is particularly evident on his Twitter channel, where he sometimes gets carried away with a betting recommendation. On Twitter, 6,777 people followed him.
However, he also announces times for new streams or actively asks for feedback. Thereby the CasinoGrounds are linked from time to time, where there is a corresponding forum. Kim Hutman is of course also registered there.
On Twitter, the influencer covers a considerable range: Casino profits, Twitter and YouTube references, as well as sports and sports betting are the focus there, however.
LetsGiveItASpin on Discord
We want to do it quickly. Discord is a platform for chatting. There you can get in touch with other fans of the influencer or even with Kim himself. In total, the channel shows 6,341 members. No matter what time of day or night, someone is actually always online there. Entry to the Discord server is possible via the Twitch channel.
More business from Kim Hutman
With any casino streamer, the following question needs to be asked: Do the casinos pay him for his services? In this case, we are relatively sure that Kim does not accept direct payment from online gambling banks. He has put his earnings on several legs.
Affiliate Marketing: Kim Hutman runs the homepage LetsGiveItASpin.com. There he recommends casino sites. Anyone who signs up through such a link is supporting the streamer. This is because he subsequently shares in the player's losses on a percentage basis.
Casino Advertising: While we do not believe that a casino pays directly for advertising. This can also be seen in the fact that Kim changes casinos more frequently. But on his Twitch channel, there are usually two or three providers advertising there. There could be a small obolus for that.
YouTube Revenue: LetsGiveItASpin started its career on this platform. Meanwhile, there are decent views of his videos there every month. This includes advertisements. Kim has a share in the advertising revenue, of course.
Twitter Income: Here it is possible to ask for donations or take subscriptions. But Kim mainly puts a little advertising in his channel info.
Store: Kim runs his own store on his homepage. There, in the main, you can buy T-shirts.
Private life
For the fact that Kim Hutman tells a lot in his streams and also reveals personal things, only little is known about him. Does he have a girlfriend or is he even married? There is no reliable information on this. However, Kim is said to be currently residing in Malta. He has this in common with many of his peers in the streaming community.
He is from Sweden and his transcriptions in English are very easy to understand even for Germans. We take Kim's passion for gambling for granted. He used to play poker professionally. Today he still does it for his own pleasure. He does sports betting and is passionate about slots. Nothing here is an act. Gambling is, in a sense, a part of his personality.
Controversies & Criticism
Casino streamers always have to be questioned about their income. Should the game credit be provided by the online casino, this will meet with little acceptance from viewers. But LetsGiveItASpin is not associated with its casinos in this way. In our view, he changes casinos too frequently for that. He also runs a homepage where he advertises different casinos.
Of course, it is then difficult to commit to a business partner. On the other hand, he still earns his money in the casino industry. Nevertheless, he has to pay for the spins from his own money. Kim is also very sympathetic in this regard. There are no other controversies worth mentioning either. We are not aware of any lockouts or other freakouts. LetsGiveItASpin is a casino streamer that we love to watch.
Relevant articles: