OrangeMorange Casino Streamer
OrangeMorange is a German casino streamer who originally comes from Bergisch Gladbach and goes by the real name of Kevin Jens Bongers. However, he has relocated to the Portuguese dream island of Madeira, where he lives in a shared flat with another streamer (Scurrow). Most of his followers follow him on Instagram. Every day, casino fans can watch live as OrangeMorange gets the reels of the online slots rolling. Even before the casino streams, however, OrangeMorange had already made a name for himself as a computer player in H1Z1.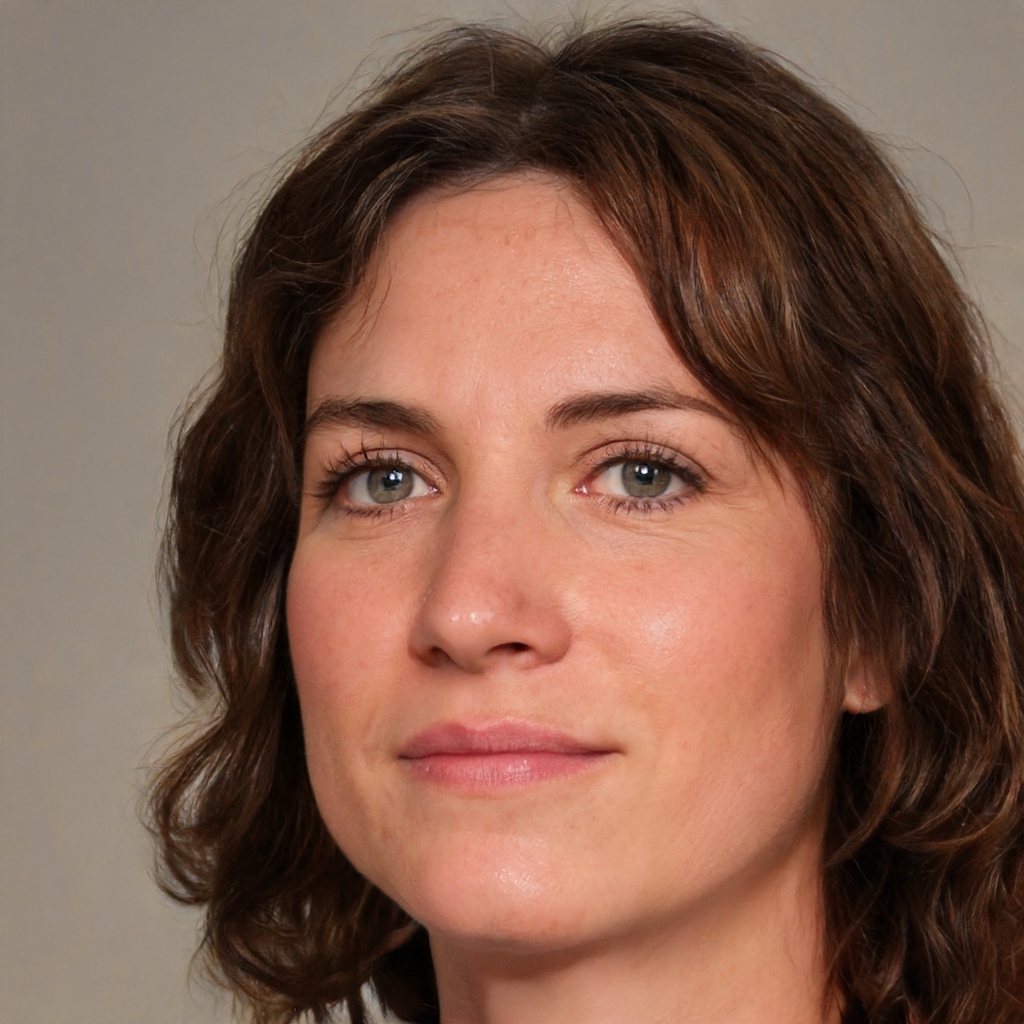 The most important facts in brief:
OrangeMorange is active daily with his livestream and inspires a wide audience from the sunny island of Madeira with energetic casino action.
OrangeMorange came fourth in a major tournament for the computer game H1Z1 and collected prize money of 6.000 euros, which was a huge relief for the man from Bergisch-Gladbach, who was not financially secure at the time.
OrangeMorange has often streamed together with his flat-sharing partner Scurrow in the past. He has also appeared on camera with internet greats such as Tasty, Unge and Anni the Duck.
Because of a major casino deal with Starke, OrangeMorange was heavily criticized by other streamers such as Unge and Tanzverbot, who are strictly against casino deals.
In addition to numerous online slots, OrangeMorange can also regularly be seen playing roulette. Fans of the world's most popular wheel game are therefore also well entertained by Kevin Jens Bongers.
In addition to classic online slots and live casino games, viewers can also regularly follow his activities in various crypto games.
General: Kevin Jens Bongers
Kevin Jens Bongers was born in Bergisch Gladbach in 1993 and spent the first years of his life there. He first became known through streams of various computer games. However, Kevin Jens Bongers made his big breakthrough in 2017 with live broadcasts on H1Z1.
After school, however, he initially took a different career path and completed an apprenticeship as a print & digital media designer. This was followed by a dual study program, as Bongers had set his sights on a career in senior police service. However, his great success in online Gaming caused him to drop out of his studies after only one year. From that point on, his full attention was on his online streams
Bongers' last place of residence in Germany was in the media metropolis of Cologne before he made the decision to turn his back on Germany in 2019 together with a streamer friend Scarrow. From then on, the vacation island of Madeira was Bonger's new home. Today, casino fans can still watch OrangeMorange's daily livestream, which are even very well structured with a precise weekly schedule.
From time to time OrangeMorange is also in front of the camera together with other streamers. Somewhat explosively, he has streamed with Unge in the past, but Unge criticized him harshly after his big casino deal with Stake. Whether this also leads to trouble in the neighborhood? OrangeMorange and Unge are said to live just a stone's throw away from each other in Madeira.
OrangeMorange

| | |
| --- | --- |
| Streamername: | OrangeMorange |
| Echter Name: | Kevin Jens Bongers |
| Herkunft: | Bergisch Gladbach, Deutschland |
| Geburtstag: | 10. Juni 1993 |
| Bekannter Wohnort: | Madeira, Portugal |
| Lieblingscasino: | Stake |
| Lieblingsspiel: | Sweet Bonanza Candyland |
| Höchster Gewinn: | 100.000 Euro |
| Geschätztes Vermögen: | – |
| Geschätzte Einnahmen: | – |
| Number of followers: | Twitch: 525,000 Twitter: 63,300 Youtube: 266.000 TikTok: 108,400 Instagram: 2.4 million Discord: 25,700 |
OrangeMorange's favorite casino
At this point, the question arises in which online casinos OrangeMorange is actually active exactly. Just recently, OrangeMorange landed an extremely lucrative deal with the provider Stake. That's why it's no surprise that Stake is considered the basis for Kevin Jens Bongers' exciting livestreams.
Stake has been in business for several years and has a valid license for online casino games from Curaçao. Due to this licensing, German casino players can also access all table games as well as action-packed Live Casino games without any restrictions.
In addition, however, Stake also inspires with many varied bonus promotions that are provided for both new and existing customers. Therefore, if you want to follow OrangeMorange's example, Stake as a casino provider is certainly a very good choice.
Bonus information
| | |
| --- | --- |
| Bonus code: | KC500 |
| Minimum deposit: | |
| Wagering requirements: | $100 |
The bonus code KC500 must be used.
This is an exclusive offer only through us.
Bonus and deposit must be wagered 30x.
Minimum deposit for the bonus is $100.
OrangeMorange favorite games
If you want to experience the full range of the online casino world, you will definitely get your money's worth with OrangeMorange's livestream. At OrangeMorange there is much more to experience than just the classic online slot machines. Here, viewers also get a comprehensive impression of various table games as well as the varied Live Casino area. In the OrangeMorange livestreams, followers can expect the following titles, among others:
Sweet Bonanza Candyland: Sweet Bonanza Candy Land is one of the most exciting developments from Pragmatic Play. This game combines classic online slots with Live Casino action to create a fast-paced live game show. Those who regularly watch OrangeMorange's livestream will certainly have already had some experience with this title.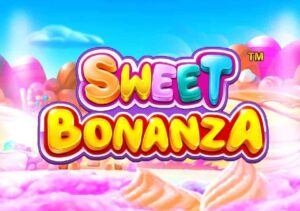 Visit casino to play Sweet Bonanza
Gonzo's Treasure Hunt: This is a live game show from Evolution Gaming, which has been able to captivate casino fans from all over the world in no time. Fantastic multipliers, attractive bonus rounds as well as varied betting options make for a very special gaming experience. OrangeMorange is also a regular on this live game show.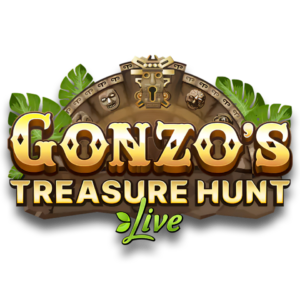 Visit casino to play Gonzo's Treasure Hunt
Roulette: At OrangeMorange, however, casino fans will also find many popular classics. Of course, roulette is an integral part of Bongers' streams. These include older variants such as French Roulette and European Roulette as well as newer versions. Lightning Roulette, Double Ball Roulette and many more variants are regularly featured in his livestream.
OrangeMorange streaming times and channels
Kevin Jens Bongers is particularly active among online casino streamers. This can be seen just by the fact that OrangeMorange even goes live with its broadcasts every day, so there's hardly any time to catch your breath.
Moreover, OrangeMorange Casino streams even take place in the afternoon. In this, Bongers differs from many other casino streamers, which usually start in the late evening hours.
The good structure of the livestream also deserves special mention. After all, OrangeMorange viewers know throughout the week what to ultimately expect during the live broadcasts. If you want to watch a livestream of OrangeMorange, you can already look forward to the following topics within the streams:
Monday: "Treat Free Spins
Tuesday: "Treat Free Spins
Wednesday: "Treat Free Spins
Thursday: 2 Scatter
Friday: Friday Scatter
Saturday: Talk round with special guests
Sunday: Talk round with special guests
It is also not uncommon for OrangeMorange Casino streams to last even over six hours. Thus, it can be stated once again at this point that Kevin Jens Bongers is one of the most active and passionate casino streamers.
Estimated assets and revenues
Money and assets are very often a taboo subject in Germany. However, not with OrangeMorange! In an interview with the Bild newspaper, Kevin Jens Bongers revealed to his viewers that he can generate monthly income of around 50,000 euros.
On top of that, estimates have shown that he is said to have earned over half a million euros from his livestreams between 2019 and 2021.
OrangeMorange can probably generate most of its revenue through its activities on Twitch. YouTube's revenues, on the other hand, are lower. In addition, however, Kevin Jens Bongers was also featured in the program reality show Hausparty X. However, nothing was disclosed about exact premiums and fees.
Social media and OrangeMorange
OrangeMorange has clearly established itself among German-speaking casino streamers in recent years. However, he was able to gain a great deal of media attention even before that, when he was still predominantly active in the field of computer games. At this point, we will now show on which channels OrangeMorange is active and what viewers can expect in detail.
OrangeMorange on Twitch
With a total of more than 525,000 followers, OrangeMorange is a real force on the Twitch streaming platform. Twitch is also the only social media channel where viewers can watch OrangeMorange livestreams day after day.
At this point, we are primarily talking about the varied casino games. On the other hand, talk shows with ever-changing guests also take place on the weekends. But also friends of classic Gaming will surely get their money's worth through OrangeMorange's Twitch channel. Here, Kevin Jens Bongers also streams regularly to the game GTA Online.
OrangeMorange Casino on YouTube
Kevin Jens Bongers is of course also active on YouTube under the name OrangeMorange Casino. At this point, however, we could see that there are no YouTube livestreams from OrangeMorange. In return, however, casino fans have the opportunity to regularly watch the highlights of the live broadcasts in compact form.
Thus, it is not mandatory to watch several hours on Twitch. For those who prefer a succinct summary, the OrangeMorange channel on YouTube is sure to get your money's worth.
OrangeMorange @orangemorangee on Twitter
With a total of over 63,000 followers, OrangeMorange is of course also represented on Twitter. Regular videos, contributions and posts are the order of the day here. At this point, everything also revolves around the casino area.
In the past, however, followers could also get a lot of news about the latest computer games. Thus, this area is also excellently covered by Kevin Jens Bongers.
OrangeMorange on Instagram
In addition, OrangeMorange is also active on Instagram. Here, interested users have the opportunity to learn about the private life of the streamer. Private videos, stories and insights into the living environment are published regularly. Thus, we could also see at this point that OrangeMorange is also extremely transparent with regard to privacy.
OrangeMorange on Facebook
On the other hand, anyone interested in OrangeMorange's private life should definitely take a regular look at his Facebook page. Here Kevin Jens Bongartz regularly posts private pictures and impressions of the dream island Madeira. Via Facebook, interested viewers can also go directly to his profiles on Twitch and Twitter.
OrangeMorange on TikTok
With a total of more than 100,000 subscribers, OrangeMorange is also a real force on TikTok. Here he regularly takes part in various challenges and also posts many impressions from his adopted country Madeira. His viewers can thus get an accurate impression of his living conditions and enjoy many spectacular shots of Madeira.
OrangeMorange on Discord
Additionally, OrangeMorange can also be found on Discord. On this platform, various content from Instagram and Twitter is regularly discussed with viewers. OrangeMorange is thus in lively exchange with its followers and always has an open ear for suggestions for improvement and criticism.
More stores from OrangeMorange
OrangeMorange clearly earns its living through daily casino streaming. However, there are also other business areas and activities, which we naturally do not want to withhold from our readers. Through this there are many more impressions to the whole construct of OrangeMorange.
OrangeMorange has a great passion for collecting NFTs and console games. In the process, he regularly searches for rare treasures that he would very much like to add to his collection. In addition, however, some pieces from his repertoire are sold. Thus, it can be seen at this point that further revenue can also be generated with the trade of rare games.
In addition, his participation in the reality show House Party X can also be called another source of income. The candidates compete in the show for a total of €10,000 in prize money. However, how much OrangeMorange has already earned through participation is not communicated further.
In addition, Kevin Jens Bongers was also able to make a great career as an H1Z1 gamer. Already at the tournament he had a very big success for himself with the fourth place. The placement earned him the equivalent of $6,000 in prize money.
Private life
Kevin Jens Bongers makes no secret of his private life, even in front of the running camera on the Internet. Viewers can regularly find out a lot of interesting and sometimes controversial things on various channels. The relationship with Maria Cataleya in the period from 2018 to 2019 caused particularly great attention. The former couple had disputes openly in front of all the viewers, which in retrospect turned out to be a very good marketing strategy. However, the relationship quickly fell apart and Maria Cataleya also disappeared from social media for the most part as a result.
Kevin Jens Bongers is currently in a relationship with Shaiden Rogue, who is also an influencer. But this relationship has also been able to attract quite a bit of attention. In fact, it was able to achieve greater popularity through adult content. Also, there is a rumor going around that they are both in an open relationship.
Controversies & Criticism
At regular intervals, however, Kevin Jens Borgers also has to face greater criticism. The last big deal with the casino provider Stake alone caused extreme headwind in the social media.
Initially, Tanzverbot sharply criticized this deal and even assumed that OrangeMorange should collect very high sums of up to 50,000 euros merely for publishing a small banner.
Allegedly, the entire deal with this online casino will even bring in revenues of up to 5 million. Influencer Unge took the same tack, sharply criticizing Bonger's handling of the issue with online gambling.
His last big win of no less than 100,000 euros also brought OrangeMorange some criticism. With the doubling strategy, he managed to make the 50,000 euro bet skyrocket. At this point, there was once again criticism that online gambling is glorified and not enough attention is paid to the risks.
However, the headwind was even more massive due to his comments after the win. OrangeMorange, in fact, thanked God for the big win. As a result, he received a real shitstorm and even had to hear from the streamer xRohat that he should rather thank the devil for this win.
Relevant articles: