Yassuo – Casino Streamer
Yassuo is a casino streamer with a gaming past and present. He started his career at the age of just 18. The influencer achieved his first successes with the online game League of Legends (LoL). Nowadays, he is regularly active in the casino. In addition to gaming and slots, there is a third hobbyhorse in Yassuo's life. This is sports betting.
This definitely makes him a genuine gambling streamer. Not a week goes by without him visiting the online casino of his choice several times. Yassou usually seems relaxed. But there are always moments when he really comes out of his shell. Sometimes, however, the casino streamer can really get into something, which can lead to spontaneous outbursts of anger.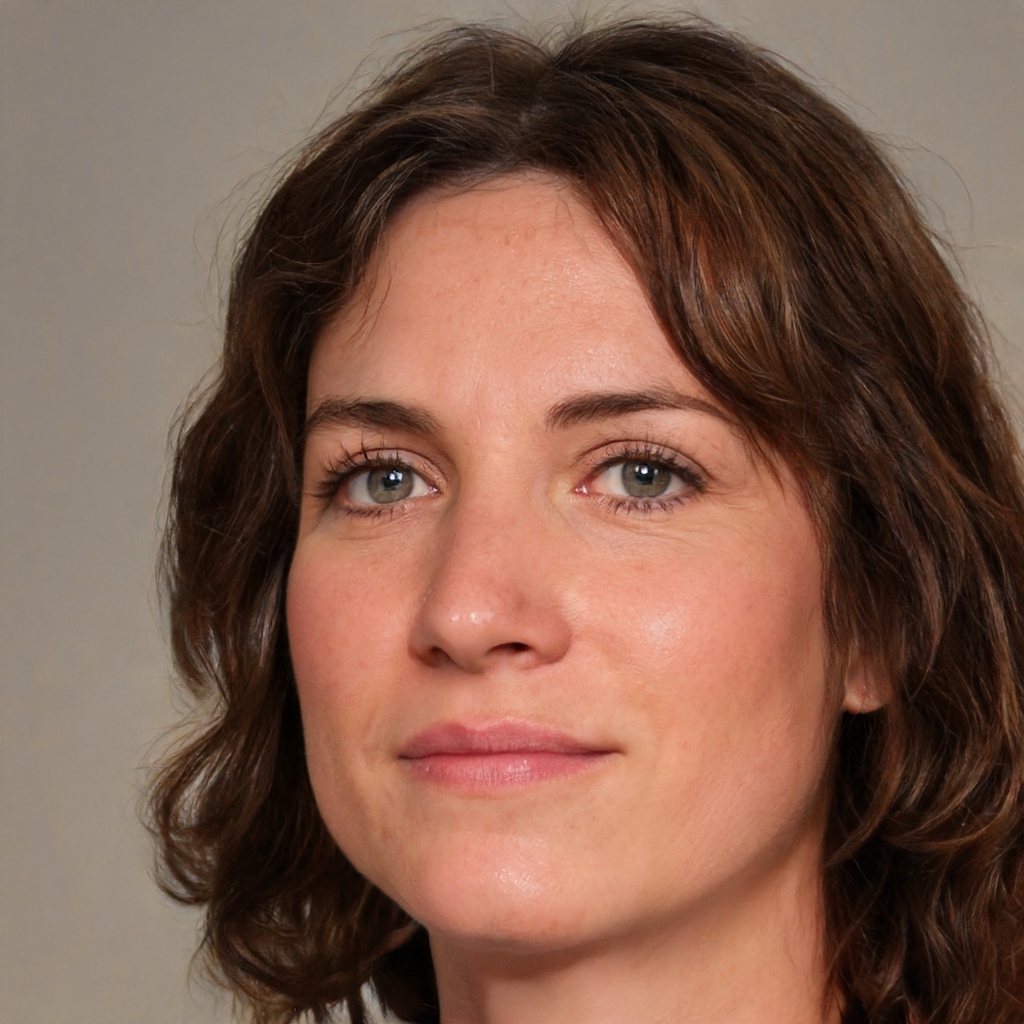 The most important facts in a nutshell:
Yassuo is not only a passionate League of Legends player. He is also part of the 100 Thieves team, which demonstrates its skill in the online game Valorant.
On his main Twitch channel, the casino streamer offers three different types of content: Just Chatting, Slots and League of Legends.
Formerly, Yassuo worked at Rollbit Casino. During a stream, he said that players there generated a turnover of 15 million US dollars thanks to him. This shows wonderfully the reach of an influencer.
Nowadays, however, Yassuo has opted for Stake Casino. In the past few weeks, we haven't spotted him in any other virtual casino.
Like many other casino streamers, Yassuo likes The Dog House Megaways and Fruit Party. However, he can also get excited about Rock Vegas Mega Hold & Spin, Starz Megaways and Rise of Merlin.
General: Yassuo
Unsurprisingly, Yassuo is merely a stage name. This is derived from a League of Legends character named Yasuo. In real life, American-born Hammoudi Abdelrahman is his name. Since this name is quite bulky, friends call him by his nickname Moe. The streamer has been in front of the camera since 2014. He started during his student days.
But in 2017, he dropped out of college. He focused entirely on his career as an influencer and succeeded. Furthermore, Yassuo is known to own a small Maltese, a dog. He goes by the name Mello and now even has his own Instagram profile with a five-digit number of followers. Moe even set up an e-mail for the four-legged friend.
Hammoudi Abdelrahman's parents are from Palestine, but emigrated to the United States before he was born. Moe was born in New York. From his private life it is known that he has two sisters and a brother. However, he leaves them out of his career as a streamer, just like the rest of his family.
Usually, Yassuo is a very sociable streamer who likes to talk and engage his community. His notorious fits of rage are said to have been his undoing on at least one occasion. That's because a freak-out cost him a $100,000 win bonus.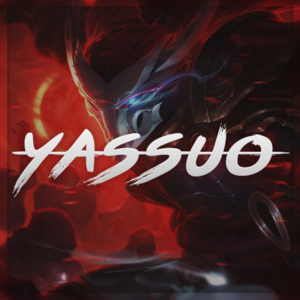 Yassuo

| | |
| --- | --- |
| Streamername: | Yassuo |
| Echter Name: | Hammoudi Abdelrhman |
| Herkunft: | USA |
| Geburtstag: | – |
| Wohnort: | USA |
| Lieblingscasino: | Stake.com |
| Lieblingsspiel: | The Dog House Megaways |
| Höchster Gewinn: | 480.250 US-Dollar |
| Geschätztes Vermögen: | 1-2 Mio. US-Dollar |
| Geschätzte Einnahmen: | – |
| Number of followers: | Twitch: 2 million Twitter: 420,269 Instagram: 378,000 YouTube: 1.49 million TikTok: 116,500 Facebook: 299,598 Discord: 21,658 |
The favorite casino of Hammoudi Abdelrahman
In his early days as a casino streamer, Moe was on Rollbit. He later saddled up with Stake.com. We are not aware of any other online casinos where Yassuo has placed bets. Therefore, we deal with the designated casinos in more detail.
Rollbit
Rollbit is already, as the name suggests, a crypto casino. The layout is successful and has a motivating effect. It's easy to see why Yassuo was drawn to this online casino. New customers enjoy the rewards. Nevertheless, players there are always informed about the latest developments on the crypto market. However, there is another reason why Moe chose Rollbit. Because in addition to his penchant for slot games, the hobby of sports betting can be satisfied there.
Even today, it is possible to recognize the importance that streams have for the online casino. Because in the sidebar there is an entry for this. Linked there are well-known streamers and their channels on YouTube. In this way, Rollbit and the influencers raise each other's profile – a clever move.
Stake.com
Stake.com is the new adopted home of casino streamer Yassuo. It is likely that he will receive consideration for his involvement there. However, this is merely a rumor. It is known from Rollbit Casino that he helped earn there in the form of affiliate marketing. Stake is a good choice because it also offers sports betting and casino games. Likewise, it is a crypto casino. Other streamers, such as rapper Drake, are active there.
Moe is one of those influencers who always tries something new. Therefore, the variety of more than 3,000 games at Stake.com comes in handy for him. He can try his hand not only at the typical slot games and live games, but likewise at the Stake Originals. So-called challenges and regular promotions are more interesting for new customers than for the casino streamer. Yassuo is then more happy to join the VIP club.
Yassuo: Favorite games
Yassuo likes variety and is not limited to the slots and other games we have mentioned. But in these slots we have seen Moe play more often.
The Dog House Megaways
Among casino streamers, this is literally a classic. Yassuo runs this game in the Megaways variant. The number of paylines varies from round to round. At the same time, six reels are available. The doghouse acts as a game. The paw print takes over the task as a free play scatter. The return to player (RTP) is 96.55 percent.
Fruit Party
Fruit Party slot game is special by design. Because it shows us seven times seven symbols. Here it is not necessary to match the same symbols along a winning line. Rather, we need clusters of identical images. Free spins and multipliers bring the necessary momentum to the game. Nevertheless, the payout ratio is 96.47 percentage points.
Rock Vegas Mega Hold & Spin
This is the third title in a row that comes from Pragmatic Play. So a certain penchant for this type of slots can be seen at Yassuo. In this 20 payline slot, the bonus game is the casino streamer's goal. Random cash prizes, lucrative multipliers and the retrigger are special features at Rock Vegas Mega Hold & Spin. The RTP is 96.64 percent.
Starz Megaways
Another favorite from influencer Yassuo is Starz Megaways. This slot machine takes the player to outer space. Planets and gems can be seen here as symbols. A wild card appears on the back four reels. The sun grants up to 15 free spins in one go. In the free rounds, the wild cards expand. The win rate is 96.48 percent.
Rise of Merlin
This game about the wizard from the Arthurian saga, comes with free spins, a wild and the expanding symbol. The payout is 96 percent.
Moe streaming times and channels
Yassuo is incredibly active on Twitch. He has identified as a formula for success for himself that he wants to communicate online with his fans almost every day. The week before this article was written, Moe was live on the air all seven days. Six formats fell into the "slots" category. That's when it becomes apparent that Yassuo is first and foremost a casino streamer these days.
But its formats are not always so easy to separate. Hammoudi Abdelrhman sometimes starts with a round of League of Legends and then devotes himself to one or two slot machines. He more often organizes so-called bonus hunts, where he goes for the maximum payout.
In terms of duration, there are longer and shorter formats. However, streams over five or six hours are not uncommon. Even the supposedly short sessions usually still last over three hours. With this, he offers his followers something to look at. His streams rarely start before 5 p.m. German time. Usually, the streams end at two o'clock in the morning at the latest. However, exceptions confirm the rule here.
Yassuo not only has a successful Twitch channel. A seven-digit number of people also follow the influencer on YouTube. On Instagram, he himself and also his dog are successful. Yassuo has also mastered Twitter. On TikTok, the casino streamer has been growing nicely lately. He likes to use Twitter. Moe has not been active on Facebook for a while.
Estimated assets and revenues
Casino streamer Yassuo's fortune today can be valued at one to two million US dollars. However, this is only an estimate. There are no official figures on his wealth. However, it can be assumed that he gets paid for his advertising, earns well from affiliate marketing and from his videos on Twitch and YouTube.
Besides, Yassuo is being modest. Even today, his bed can be seen in the background of his streams. He is not known to own expensive cars or houses. Actually, little is known about his spending habits at all. This is another reason why it is difficult to make a serious estimate of the Influencer's net worth.
However, the streamer has already cleaned up well in the casino. Among other things, we know of a $480,250 win on the Wanted Dead or a Wild slot. Once again, however, it's hard to recalculate the stakes he's risked and lost over the years of his streaming career. Still, don't drop out of college early if you can't make a good living as an influencer.
Social Media and Yassuo
In a way, social media is Hammoudi Abdelrhman's career. There he appears as Yassuo, or Moe for short. Millions of fans enjoy his streams. In addition, the influencer knows very well how the different social networks work. He has the media mix down better than many of his colleagues.
On top of that, it shows a lot of activity on most platforms. This is one of the secrets of his success: He works hard. There is something new to discover from him every day – mainly on Twitch. It is precisely with this network that we want to start when looking at Yassuo's performance.
Yassuo on Twitch
In the meantime, Yassuo has cracked the two million follower mark. When he goes online, between 30,000 and 80,000 people watch him immediately. How does this discrepancy come about? This may be because it is a weekday or the weekend. The length of the streams also plays a role. Last but not least, League of Legends is probably where most viewers tune in. In a way, this is also how Moe established his career. He has stuck with it to this day.
What we really like about this casino streamer is its reliability. He's on Twitch almost every day. He does enter the meetings into the schedule, but only retroactively. Therefore, it makes no sense to try to get information there in advance. For the most part, Moe can be seen on the livestream between 5 p.m. and 2 a.m. for several hours.
Especially the following three categories are used by Hammoudi Abdelrhman: Just Chatting, Slots and League of Legends. Recently, Valorant has been added from time to time. There he plays very successfully with the 100 Thieves. However, there is no clear dividing line between its headings. Even then, when Moe starts League of Legends, he can still switch to slots later in this broadcast.
Twitch is the social network where Yassuo has the largest reach. He introduces himself there in a FAQ, runs a stream store and asks for donations. Not only has live streaming become second nature to him, but also self-marketing.
Yassuo on YouTube
Yassuo can be found on YouTube twice. His main channel is ostensibly about Gaming. There, 1.49 million subscribers follow him. Today, his most successful recordings have almost five million clicks. League of Legends is also the focus here. Extremely popular are the clips that show a duel between Faker and Moe. The annual reviews also go down well with the audience. Hammoudi Abdelrhman regularly publishes new content there, which often comes from his Twitch streams. Recently, Valorant videos have also started to appear.
Then there's his secondary channel, which has been uncreatively christened "Yassuo 2." This is where the casino streamer finds his place to express himself. He publishes his Bonus Hunts, considerable winnings and spectacular gaming sessions. Here, too, new content is added several times a week. But the second channel only has 119,000 subscribers. The most popular clips were viewed over 220,000 times.
Although negligible in terms of size, we recently came across a third YouTube channel from Moe. This one is called "Yassuo Shorts". These are smartphone style clips. However, it has been eleven months since new content was uploaded there.
Yassuo @yassuoisme on TikTok
First, let's stick with video platforms. After all, TikTok is where Yassuo's fans have grown the most recently. There are now 116,500 followers. His videos have received 1.9 million likes. Yassuo is active on TikTok, but does not set a focus. We see him playing League of Legends there as well. Valorant can be seen. Casino clips are also available to discover.
However, it is not only slot machines that come into their own. In a short video, the streamer can be seen playing live blackjack. Although he by no means excludes gambling on this channel, the focus is on Gaming. Here, the media professional not infrequently fuses fun clips with his skills in online Gaming. The success proves him right.
Moe @yassuo on Instagram
Meanwhile, Yassuo has reached a following of 378,000 followers on Instagram. If you want to see the private side of your influencer, Instagram is the place to go. Elsewhere, it's always about Gaming or casino games. But on the image platform, the streamer shows himself privately.
So he posted pictures after his shave showing how young he looks without a beard. He also doesn't mind posting pictures from his childhood. Footage from his 18th birthday can also be found on this channel. This platform also reveals that Moe has three siblings – although he otherwise conscientiously keeps them out of his career.
In a way, Yassuo still runs a secondary account for his dog Mellow on Instagram. This can be found at Mellowwoof. The Maltese is followed by 37,600 fans. This puts him behind his master.
Yassuo on Facebook
Casino streamers and gamers have something in common: Facebook is usually not their network. Yassuo is also rather rarely active here. Nevertheless, there is an account of Yassuo on Facebook and his great popularity have earned him 299,374 followers there after all. However, as we write this article, the influencer's last post there was ten months ago.
When Moe posts content there, it's mostly pictures or videos from his gaming career. League of Legends then flickers across the monitors. However, Yassuo receives few comments on his clips on Facebook.
Moe @Yassuo on Twitter
There are already 420,269 followers behind Yassuo's Twitter channel. Hammoudi Abdelrhman presents his clan 100 Thieves there. Otherwise, he cleverly uses the short message service to educate about his activities on other platforms. Consequently, a YouTube video is already linked and referred to the corresponding channel.
If there is a so-called giveaway in the course of his casino streams, i.e. a gift for the viewers, he also clarifies this on Twitter. Anyway, he often announces there when he starts a Twitch stream. Or to put it another way: via Twitter, Yassuo skillfully knows how to put the focus on his biggest channels.
Yassuo (Moe) on Discord
Discord is a chat platform where meanwhile conversations can be held. Fans of the gamer exchange information about each other or even with Moe directly. In fact, even a link with Twitch is possible. This way, visitors of the channel can refer to their live streams.
As we write this report, the Discord server has 21,658 members, of which 4,424 were online.
More business from Yassuo
If Yassuo is perhaps even better at anything than live streaming, it's marketing himself. The influencer has tapped into the following sources of income.
Twitch donations: On Twitch, viewers can give a small gift to their favorite streamer. This is how many Twitch users finance the early stages of their careers in particular. Further income can be generated via subscriptions.
YouTube advertising: If YouTube's own videos are viewed millions of times, the company will insert a few advertising clips every now and then. The streamer actively participates in these advertising revenues.
Affiliate marketing: Hammoudi Abdelrhman has announced in a stream himself that he has created 15 million USD in revenue with his advertising at Casino Rollbit. For him, this was equivalent to $25,000 in bonuses.
Casino partnership: Today Yassuo is active at Stake.com. This online casino is known for actively courting streamers. A monthly lump sum is often paid for this. Although we don't know for sure, this could be another source of revenue.
Advertisers: On his Twitch channel, Yassuo has left his email for business inquiries. Currently we see links to Grubhub, Stream Store and 100 Thieves store there.
Prize money: Moe is a talented gamer. Whether League of Legends or Valorant, he has a realistic chance to play for lucrative prize money alone or together with his team.
Private life
What is known about Hammoudi Abdelrhman's private life? We know that he deals in NFTs. Things get a little more personal when looking at his relationship status. In 2021, there is said to have been the amicable separation with girlfriend Bella. However, this only came out after the fact. Yassuo does not necessarily try to separate private and business matters. However, he does not intentionally bring his private life into the public eye either.
However, he generally keeps his three siblings out of his streamer career. This career, by the way, began in high school. He dropped out of university in New York after the first semester. Yassuo put his focus on the career as an influencer. Here, the private hobby as a gamer can hardly be separated from the business. But Yassuo has made it among the most successful LoL players in the US.
Anyone who follows Hammoudi Abdelrhman's livestreams sees a likeable young man in front of them. However, Moe is prone to exaggeration, to emotion and also sometimes to outbursts of rage. The latter cost him the chance to win $100,000 in prize money. Because after losing the first fight in Mortal Combat, he threw his keyboard on the floor. Keys fell out. This made it impossible to continue playing. He was considered one of the favorites, but was eliminated because of this loss of control.
Controversies & Criticism
Is Yassuo paid by the online casinos? At Rollbit, the casino streamer himself has played with his cards up. He said himself that he made $20,000 through affiliate marketing. Consequently, it appeared to be a lucrative partnership. Today, however, Moe plays at Stake.com. Our guess is that it would not have happened if the earning opportunities there were not disproportionately higher.
Casino streamers are always criticized because they are paid by the casinos. In front of the camera, they carry out a mission that has been set for them as a salary, so to speak. Thus, the risk of loss, which other casino players have, remains absent with him. However, we can only speak of a high probability. There are no official reports that Stake.com is paying the streamer. However, with some fellow influencers, we know for sure.
Relevant articles: