Turbo Games Online Casinos
Turbo Games gehört zu den relativ neuen Glücksspiel-Entwicklern. Hauptsächlich sind Spiele von Turbo Games in Krypto-Casinos zu finden. Liebst du schnelle Spiele, werden dir die Turbo Games Spiele wie Magic Keno und Turbo Plinko gefallen. Gibt es auch noch einen Turbo Games Bonus, profitierst du von extra Geld zum Spielen. Was die Spiele von Turbo Games ausmacht und worauf du dich freuen kannst, haben wir hier zusammengefasst.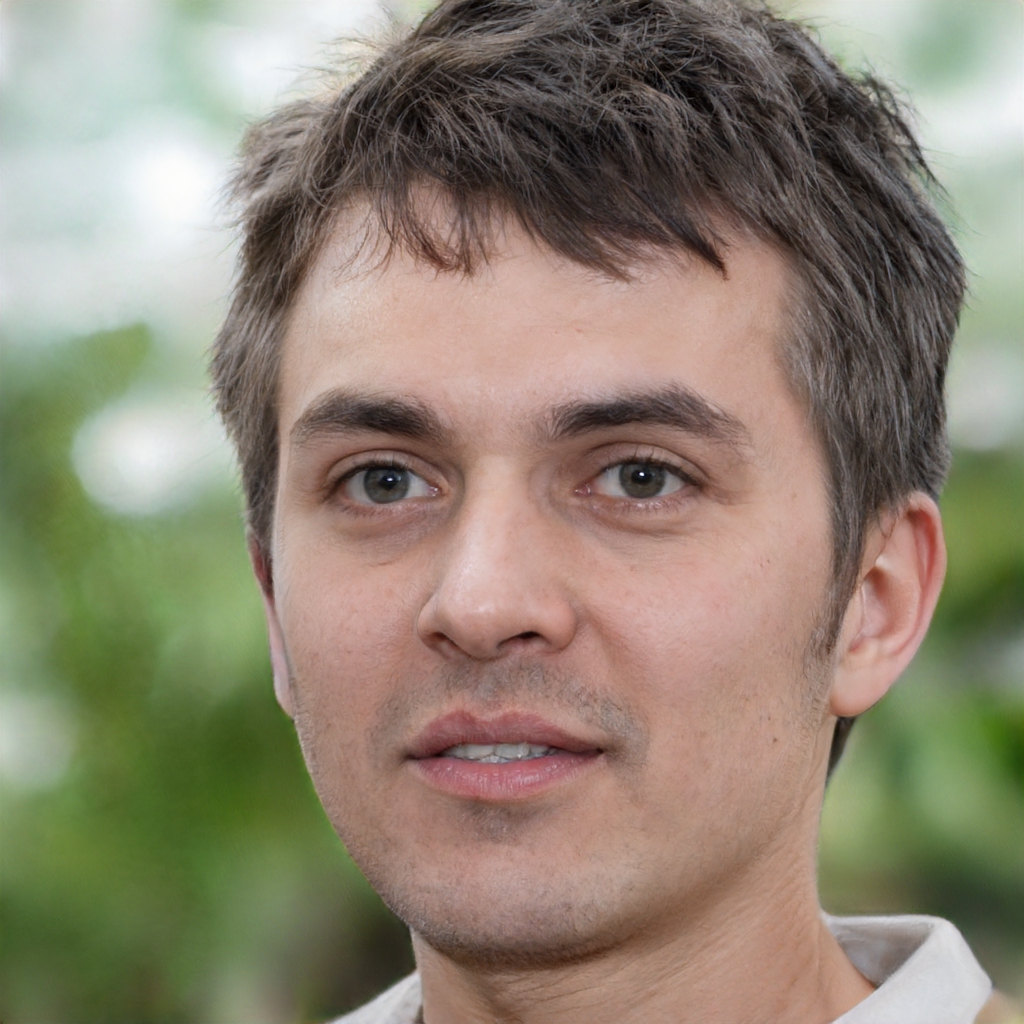 Best Turbo Games Casinos 2023
Criteria
We put a lot of emphasis on various criteria during our tests, which includes the range of games offered by different developers. But we also take a close look at the bonus section, customer support and payment methods.
The topics of security and reliability are particularly important. We take a very systematic approach and take a close look at all the individual areas in order to accurately rate Turbo Games Casino. You can read more about how we test on the corresponding page.
Spribe game selection
There are already some exciting games from Turbo Games. In total, there are 23 games from the developer. Some of the well-known and common games are Crash X and Dice Twice.
The most popular games from Turbo Games
In total, there are 11 Turbo Games games that are considered popular among players. These games with their special features and subtleties are briefly presented here. It is about the following games:
Crash X
Crash X Football Edition
Dice Twice
Hamsta
Limbo Rider
Dog's Street
Bayraktar
JavelinX
Save The Princess
Turbo Plinko
Turbo Mines
Crash X
Crash X is not a typical slot machine with reels, paylines and co. Instead, a spaceship shoots up at the beginning of the round with a factor of 1 in this game. It can even increase enormously, which is why the profit potential is absolutely worth seeing. The RTP is stated to be 97%.
To make a profit, you need to get out of the spaceship in time. If you jump off before the spaceship bursts, your bet will be multiplied by the relevant coefficients. Sometimes it is better to make the jump in time. It would be a shame if a potentially high coefficient were lost.
If necessary, you can also play Crash X in autoplay. By the way, the game is considered an exciting alternative to Aviator from Spribe and SpaceXY from BGaming.
Crash X Football Edition
The game Crash X Football is a special crash variant. Visually, the design has been completely revamped so that it is quite different from the typical Crash.
If you play the game with an RTP of 97%, you will see a flying ball that will increase the multiplier. In addition, there is an exciting background music, which provides additional soccer atmosphere.
Dice Twice
Dice Twice is among the oldest and most common crypto games in online casinos. In total, there are two variants of playing the game Dice Twice. You only need to specify a bet amount. Or you can specify a desired chance of winning.
Once you have placed the bet, you will see which color you need to roll to win. As a player, you have the possibility to choose between different strategies. The RTP is high at 97.5%.
Hamsta
The game Hamsta is characterized by its tower style, which, however, comes with an inverted concept. Radioactive and safe game blocks are hidden on the field.
In the game you have to try to dig a long way without hitting a radioactive block. The more safe blocks are created, the higher the profits will be. Payouts are possible after each safe block. However, the RTP is only 95%.
Limbo Rider
Limbo Rider also works on the basis of the Crash X game. However, it is a single player game. You just have to predict the result of the game round multiplier. At 95% is the RTP of the game.
If you want to play, you specify your bet amount and the payout. After that, the game already begins. If the bet number was generated and it is above your predictions, you win.
Dog's Street
In the Dog's Street game, the focus is on the dogs. In the game you open different windows and feed dogs. The more windows you open and there are dogs behind them, the higher the winnings increase.
However, cat owners do occasionally sneak in. If a cat appears in the game, you lose. It is possible to change the number of cats on the field. This gives you the opportunity to hone your strategy. The developer specifies an RTP in the amount of 95%.
Bayraktar
Bayraktar is a game in which you'll have to destroy many targets. Every shot can be a win. At least you take out the enemy first. But be careful not to miss the targets.
Once you hit a target, you can either continue playing or cash out your winnings. You can enjoy high profits as you hit more and more targets. An RTP of 95% is indicated.
JavelinX
The type of game JavelinX is referred to as Wheel of Fortune. However, the interface is more like the real Javelin, which comes with different modes, status and different directions.
In the game with an RTP of 95%, there are 53 military vehicles with multiple odds. In addition, there are different ranks. If you want to move up a rank, you have to reach the set goal. This game will make you feel like a real warrior.
Save The Princess
As the game name suggests, in Save The Princess you'll have to save the princess. The game consists of a total of 7 phases. You have to go through all these stages if you want to reach the goal. The payout ratio is 95% on average.
Behind the various doors along the way, different creatures like goblins and vampires are waiting for you. These end the game. You can equip yourself with protective gear in the beginning to be protected from certain dangers. Note, however, that the lower the protective equipment, the higher the amount of money you can win.
Turbo Plinko
In Turbo Plinko game your task is to transport balls from top to bottom through the pyramid. You push the balls in at the top. Then they move across the playing field and bounce off pins, allowing them to move horizontally and vertically.
Once the balls reach the bottom, you will see which coefficient is relevant for the game round. This can be between 0.2 and 260. If you feel like it, you can even start 5 to 10 balls at the same time. With a 97% payout rate, Turbo Plinko is quite respectable.
Turbo Mines
Turbo Mines is played on a 3×3, 5×5, 7×7 or 9×9 board. You have to uncover gems in the game. But keep in mind that behind some fields there are also mines.
Each round can be different and with a little luck can bring high winnings. With the turbo mode the game rounds run even faster. The RTP of the game is 95% according to Turbo Games.
Turbo Games Casinos Bonus
Many Turbo Games casinos also offer bonus promotions. You may be able to take advantage of the online casino's bonus and play the various Turbo Games games.
Mobile playability
Turbo Games is a very young developer of high-quality games. The team relies on modern technology. You can play mobile games comfortably and conveniently without having to download an app.
The games are optimized optimally for the browser. This means that you can play round by round on any popular mobile device with a browser. The games load quickly, as long as there is an optimal Internet connection.
If you are one of those people who like to play on the go, you can count on Turbo Games. The games can also be conveniently controlled and played with mobile devices.
Turbo Games Alternatives
There are several alternatives to Turbo Games that we would like to introduce to you. The main alternatives to Turbo Games are actually the providers Spribe and BGaming. But why are these two developers worth mentioning?
Spribe
Spribe is a smaller developer that offers similar games. Among others, the games Crash X by Turbo Games and Aviator by Spribe are similarly designed.
The same is true for the games Plinko by Spribe and Turbo Plinko by Turbo Games. Spribe represents a real competition. But also in terms of payout ratios and the possibilities of the games, the developers are comparable.
Casinos: 16
Currently no games listed from Spribe
BGaming
The developer BGaming is more known for slot games. However, the provider also offers other games like SpaceXY. SpaceXY can be equated with the game Crash X from Turbo Games. You fly into space with a rocket and can make high profits.
From BGaming there are also games like Plinko and Minesweeper. Therefore, BGaming offers some exciting alternatives to Turbo Games games. The payout rates are also similar in design.
Casinos: 33
BGaming

| | |
| --- | --- |
| Best casino to play at | Bets.io |
Currently no games listed from BGaming
Turbo Games – The Company
Turbo Games – Das Unternehmen

| | |
| --- | --- |
| Firmenname | Turbo Games |
| Firmensitz | Talinn |
| Gründungsjahr | 2021 |
| Mitarbeiter | 11-50 |
| Umsatz | nicht verfügbar |
| Website | https://turbogames.io/ |
Turbo Games Online Casinos – Our Conclusion
Turbo Games is one of the up-and-coming developers of fast and lucrative games. In our test we saw that the company has created games with special features. Above all, there are always fair payout ratios.
Generally, fair gameplay is so important, which is why Turbo Games is optimally convincing with its offer. Whether a launch into space or in search of gems, pure variety is given. However, the possible Turbo Games alternatives are not to be scoffed at either.
Frequently asked questions and answers about casinos with Turbo Games games
Can Turbo Games games be played on the go?
Turbo Games games can also be played on the go. All of the developer's games are optimized accordingly for mobile gaming enjoyment. However, it also depends on whether the online casinos support mobile playability.
What is special about Turbo Games?
What makes Turbo Games special is its presentation. The games are very pleasant in terms of design. Often there is also a matching background sound that adds to the thrill. Moreover, they are fast games with fair payout ratios.
Can I try Turbo Games games for free?
You are welcome to try Turbo Games games in demo mode. The games all work in test mode. So you don't have to take any risk if you haven't played the game you want before. Just test it out at your leisure before you start with real money.
Are the Turbo Games games safe?
Turbo Games games are among the safe and reliable games. The team attaches great importance to fairness. The game provider is even proven to be one of the fair developers. Each game round is accompanied by a high level of transparency.
How good is the Crash X payout percentage (RTP)?
The Crash X payout ratio is in the optimal range. The manufacturer indicates a rate of 97%. That is an absolutely worth seeing payout ratio. Consequently, on average 97% of the stakes are returned.
How long has Turbo Games been around?
Turbo Games is one of the young developers. The company was founded only in 2021. Nevertheless, the provider has managed to develop some games already and win many games for itself.
Are there any Turbo Games no deposit bonuses?
Since the bonus promotions of Turbo Games casinos always vary, it is not impossible to receive a no deposit bonus. That's why it's important to always take a closer look before choosing a Turbo Games casino.
Who is behind Turbo Games?
Behind Turbo Games is a team of developers based in Tallinn. The company also already has a small staff of between 11 and 50 people. They stand for transparency, fairness and fun.
Are there Crash X free spins?
Crash X free spins are also conceivable. However, it depends on the Turbo Games casinos in question. Each provider has its own and different bonus program.
Do Turbo Games casinos have a valid license?
Reputable and safe Turbo Games casinos have a valid and secure gambling license. If you ever find an online casino with Turbo Games games without a license (neither German, nor licenses from Malta, Gibraltar or Curacao), you should always be careful. There are also black sheep on the market.
Which Turbo Games game offers a particularly high payout percentage?
Some of the Turbo Games games offer high payout percentages of 97%. These include the games Crash X, Crash X Football and Turbo Plinko. However, this rate is surpassed by Dice Twice. Dice Twice even has an average RTP of 97.5%.
Is there any fraud at Turbo Games Casinos?
You can always count on fraud in the online sector. That is why it is so important to pay attention to important safety criteria. A good sign of reliable and safe Turbo Games casinos is an existing gambling license.
How many Turbo Games slots are there?
There are currently 23 games from Turbo Games. There is a good selection so that the different types of players can get started. However, the games from Turbo Games are not comparable with the typical reel slots. They are characterized by special mechanisms.
Does Turbo Games also offer its own customer support?
Turbo Games offers customer support, but it is only for partners of the software developer. If you want to play Turbo Games games at the online casino and have any questions, you need to contact the casino's customer support.