Spribe Online Casinos
Spribe gehört zu den erfolgreichen Anbietern im Bereich der Software für Online-Casino-Spiele. Es gibt von dem Anbieter eine kleine aber feine Spielemischung, eindrucksvolle Spribe Casinos mit Boni und sogar Jackpots mit schwindelerregend hohen Gewinnbeträgen. Hier zeigen wir dir die besten Spribe Casinos sowie Spiele und deren Besonderheiten auf.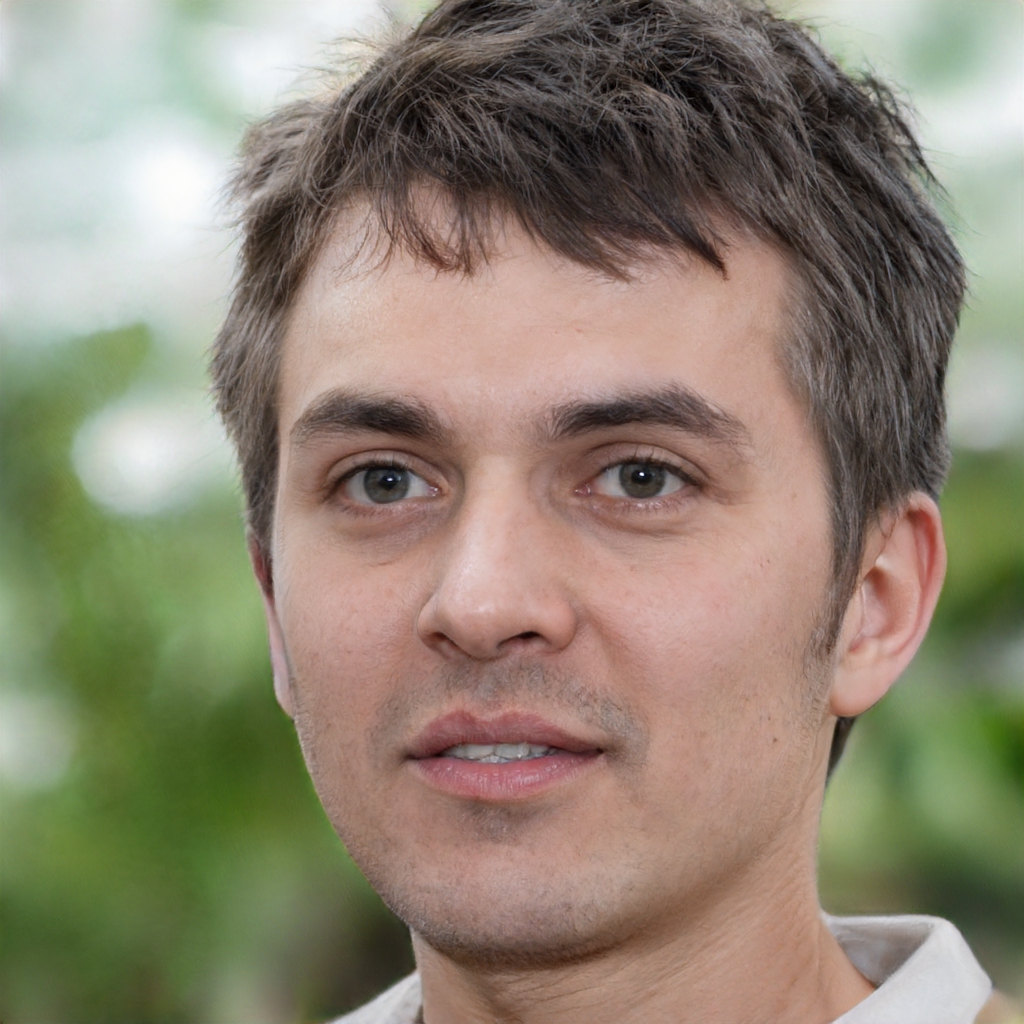 Best Spribe Casinos 2023
Criteria
If you are looking for a good and reliable Spribe Casino, pay attention to the different criteria. Among the important criteria in the casino selection are the games with their special features, bonus promotions with conditions and mobile availability.
I'm sure you'd like to know exactly how we go about our test. You can get the best information on the "How we test" page and find out all the important facts about our tests.
Spribe game selection
There are a total of 14 impressive games from Spribe. Included are Turbo Games, Poker and Skill Games. Especially worth mentioning are the Turbo Games. This includes the favorite Aviator.
However, people also like to play the games Mini Roulette or Plinko. In general, each game has subtleties to offer, so it is worth trying them out.
Here we give you a small overview of the 14 games Spribe has to offer. That way you can consider just giving it a try.
Turbo Games: Spribes special feature
In the Turbo Games section, Spribe offers a total of 9 different games. These games are a mix of new generation games as well as traditional games. The Turbo Games from Spribe are:
Aviator
Mines
Dice
Mini roulette
HiLo
Plinko
Goal
Keno
HotLine
Aviator
Aviator is a social multiplayer game of a new type. It consists of an ascending curve. The multiplier bar keeps growing during a round. However, this can start the descent at any time. The game is designed to be simple, which is why it is so popular with players.
In principle, you just need to pay out money in time before the plane disappears. You can play the mini game on the different devices, which means that you can start mobile as well. The RTP of the game is 97%. This value is absolutely worth seeing.
The best thing to do is to try out the game in demo mode. This way you can get an overview before playing Aviator by Spribe for real money. The game is provided with autoplay. You can also let it run automatically.
Mines
The Mines game board is a 5 x 5 grid. Behind each field hides either a star or a landmine. You have to try to find as many stars as possible without uncovering a landmine.
With each star found, the profit increases. You can take a risk and continue playing or cash out any winnings made. There is also an autoplay function. The RTP of the game is 97%.
Dice
The game Dice is a dice game. You must try to predict whether the result of the dice will be lower or higher than the given number. The use can be adjusted at any time. You are also welcome to change the odds.
The game can be played both on the desktop and with the mobile device. With 97%, the RTP turns out to be really good.
Mini roulette
Mini Roulette is a simplified variant of the normal roulette. If you are a roulette fan, try the popular game variant. You only have to choose between 12 numbers.
Of course, you can also bet on black or red, even or odd, and specific number ranges. The game brings a lot of comfort and a payout rate in the amount of 97%.
HiLo
If you are in the mood for a fast game, HiLo is a good option. It's a quick betting game in which you have to guess which card will be higher or lower than the given one in the next moment.
In the Spribe version, even 3 next cards are placed, which provides additional thrills. So you say higher or lower and now you can choose from one of the 3 cards.
If you guess correctly, the winnings are increased and you can continue playing. However, it is also possible to make a withdrawal. An average payout ratio of 97% is available.
Plinko
Plinko originally came from an American game show, but has now found a new role in online casinos. In the game there are green, red and orange colors. You choose one of the colors.
In the lower area there are the colors with the winning values. Once you have selected, a ball will start in the upper area. It moves over pins to the colored lines and brings a corresponding profit. Also, the game is blessed with a payout rate in the amount of 97%.
Goal
If you are a soccer fan, you will surely like Goal. You have to try to reach the end of the game rock with the ball unharmed. Be careful, though. Some fields hide mines that blow up the game.
With each further successful step, the profit increases. If you wish, you can withdraw the winnings you have already made. The mini game with a payout rate of 97% brings gaming fun.
Keno
Keno is well known and popular. It belongs to the lottery-type games of chance. You have to choose up to 10 numbers from a set of 36 numbers. If you get all 10 numbers right, you will win a big prize.
How much you bet depends on the number of numbers you choose. Feel free to play Keno by Spribe on your mobile device on the go. With an average payout rate of 97%, the game performs in the good range.
HotLine
The Mini Game HotLine actually comes from the eSports industry. It is one of the most fast and exciting games. You can even win 600 times your usual stake with a little luck.
In the game with a payout rate of 97%, you have to choose the color black or red with the desired multiplier. You are also welcome to take a higher risk. This will allow you to make significantly higher profits.
More Spribe Games
There are other games from Spribe that you are welcome to play. They are divided into poker and skill games. A total of 5 games are represented. These are:
Poker
Backgammon
Bura
Domino
Seka
Poker
In the poker section there are the game types Holdem, Omaha and Holdem 6+. You can also choose between different tournaments like freeroll, buyin, bounty and progressive bounty.
You will be offered additional game modes by Spribe. These include "turning, sitting and walking". Online poker has been implemented by Spribe in a progressive way. In fact, it is one of the most advanced tournament modules available on the market.
Backgammon
If you are a backgammon fan, you can enjoy the Spribe game. The game of skill in spin-game mode brings unexpected possibilities. Even real tournaments are possible.
Backgammon comes with an intuitive user interface and in 3 different 3D versions. It can even be played on any device.
Bura
The game Bura from Spribe is available with 3 and with 5 cards. Here you can choose at will. You can participate in various tournaments such as Freeroll, BuyIn and Re-Buy.
You can play the popular card game not only on the desktop. Likewise, it is possible to get started with mobile devices. You are therefore not bound to a fixed location.
Domino
The game Domino is known by many people. You have to place the corresponding stones with the matching number of points on a given stone. Real tournaments like Freeroll and BuyIn are waiting for you.
Seka
Seka is a common gambling card game. Each player receives 3 cards. You have to add up the values. Whoever has the highest score at the end is the winner.
Spribe offers 3 board skins, so you can choose as you like. Also, the game works not only on the desktop, but also on the mobile device conveniently in the browser.
Bonus at Spribe Casinos
Bonus promotions are also often available at Spribe Casino. Most online casinos offer an exciting bonus. First of all, there are impressive welcome bonuses for new players.
However, there can be bonuses for existing customers and loyal VIP players as well. However, the amount of the bonuses varies greatly. That's why you always have to check which Spribe Casino is offering which promotion at the current time.
If you want to claim a bonus at Spribe Casino, take a closer look at the bonus terms and conditions. There may possibly also be exclusions regarding the games.
You also need to find out about the wagering requirements, the wagering period, the maximum wager and other requirements. If the conditions are fair, you can access and profit.
Mobile playability
Games from Spribe are designed for playing with mobile devices. The HTML5 technology is used. That's why you don't need a download app. You play completely without detours just in the browser.
For you, this means that you save a lot of storage space, since you don't need a separate application. It also gives you complete flexibility. You can take off with the different devices and challenge your luck.
Spribe alternatives
There are some Spribe alternatives that also have impressive and exciting games to offer. Common alternatives include:
Bgaming
Pragmatic Play
Betsoft
Bgaming
Bgaming is a common alternative to Spribe. Among other things, the provider also offers the game Plinko. Besides, many other games are provided by Bgaming. First of all, there are numerous slot machines that are a tremendous asset in online casinos.
Casinos: 33
BGaming

| | |
| --- | --- |
| Best casino to play at | Bets.io |
Currently no games listed from BGaming
Pragmatic Play
It is also worth mentioning the developer Pragmatic Play. Pragmatic is a software developer that offers slot machines as well as table games and bingo. There is a colorful variety of games from Pragmatic, so you won't get bored easily.
Casinos: 38
Pragmatic Play

| | |
| --- | --- |
| Best casino to play at | Metaspins |
Currently no games listed from Pragmatic Play
Betsoft
Betsoft is also an alternative to Spribe. This is also due to the fact that there is a colorful mix of games from Betsoft. Among others, there are numerous 3D slot machines. But table games are also available.
Casinos: 36
Betsoft Gaming

| | |
| --- | --- |
| Best casino to play at | Bets.io |
Currently no games listed from Betsoft Gaming
Spribe – The company
Spribe is a company that has only been around since 2018. So, it is still quite a young team in the field of online casino games development. The company has headquarters in Ukraine, Estonia, Poland and Georgia.
Spribe – Das Unternehmen

| | |
| --- | --- |
| Firmenname | Spribe OÜ |
| Firmensitz | Ukraine |
| Gründungsjahr | 2018 |
| Mitarbeiter | 11-50 |
| Umsatz | nicht verfügbar |
| Website | https://spribe.co/ |
| Kundenservice | https://spribeassist.freshdesk.com/support/login |
Spribe Online Casinos – Our Conclusion
After we have dealt more intensively with the provider Spribe and its games, we can give a positive rating. The games of the development team have a lot of potential.
Certainly, it will continue to be a provider that is involved in the field of online casino games in the future. After all, we have seen that the team is also working on slots. That would certainly be an optimal addition to the current games.
The Turbo Games and other games from Spribe can generally be seen. They offer entertainment at a high level and are characterized by high payout rates of 97%.
Frequently asked questions and answers about casinos with Spribe games
Can Spribe Gaming games be played on mobile?
Spribe's games work smoothly on mobile devices. The team puts a lot of emphasis on the fact that all games are mobile playable. All games are based on HTML5 technology and can be played conveniently on mobile.
What is special about Spribe?
The special thing about Spribe are the exciting turbo games. They run swiftly and bring impressive winnings with a bit of luck. First of all, all games are suitable for mobile devices. Players are thus flexible and can play with any device.
Can I try Spribe games for free?
You are welcome to try the Spribe games for free. There is extra demo mode. In the demo mode you can test the games at will and see if they suit you. So at first you play completely without risk.
Does Spribe offer progressive slots?
Currently there are no slot machines from Spribe. So there are no progressive slots represented either. However, the website mentions that slots are coming soon. We are already curious to see which games these are.
Are the Spribe games safe?
Spribe games belong to the safe games. After all, the provider has various gambling licenses and must comply with the strict requirements of the individual authorities.
How good is the Aviator payout percentage (RTP)?
The payout percentage of Aviator game is high 97%. That's a really good value. It may be worth playing the game for real money.
How long has Spribe been around?
Spribe is one of the relatively young developers. The company has only been around since 2018. Nevertheless, the company's range of products and services is impressive.
Are there any Spribe no deposit bonuses?
The bonus promotions depend on the online casinos. It can also happen that once there is a no deposit bonus. If the no deposit bonus also applies to Spribe games, you would have to check the bonus terms and conditions.
Who is behind Spribe?
Behind Spribe is an experienced team from the iGaming sector. The team is optimally aware of current trends and highlights and is always developing innovative products.
Can Spribe's games be played on the go?
Spribe's games can be played on the go without any problems. Thanks to the HTML5 technology used, this is not a problem at all.
Do Spribe Casinos have a valid license?
Reputable and reliable Spribe casinos have a valid license, of course. In general, always make sure that you only play in reputable online casinos (e.g. with a license from Germany, Malta, Gibraltar, Curacao).
Which Spribe game offers a particularly high payout percentage?
The Spribe games all come with a similarly high payout percentage. They average 97%.
Is there any fraud at Spribe Casinos?
Spribe also always takes a closer look before deciding to work with an online casino. Normally, you can be sure that there are no fraudulent Spribe casinos. However, it is always better to pay closer attention and inform yourself.
Does Spribe also offer its own customer support?
There is a support portal at Spribe. However, you need to get a login to be able to send messages to the support team.